Continued from Universal Studios [part 1/2]
Madagascar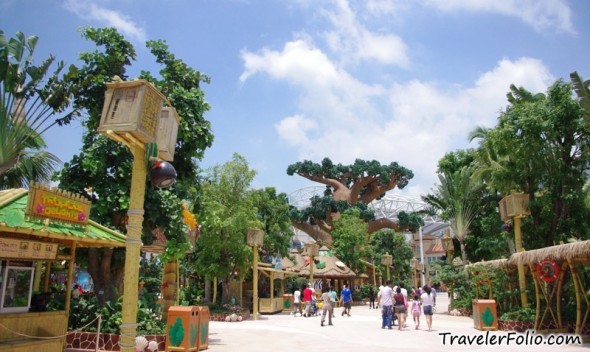 Everyone loves Madagascar! The colourful tropical jungle comes alive with the cute Madagascar heroes dancing gaily to the thumping tunes. This zone is themed to the hit movie Madagascar.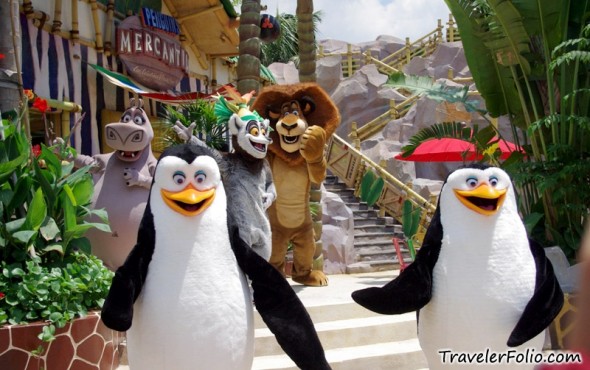 We all took turns to take pictures with the Madagascar characters. Hi Alex!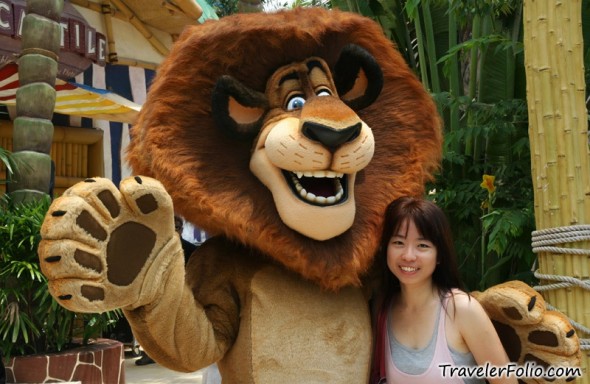 It takes two to embrace Gloria the hippopotamus!
King Julien XIII, the fun-loving lord of the lemurs in Madagascar!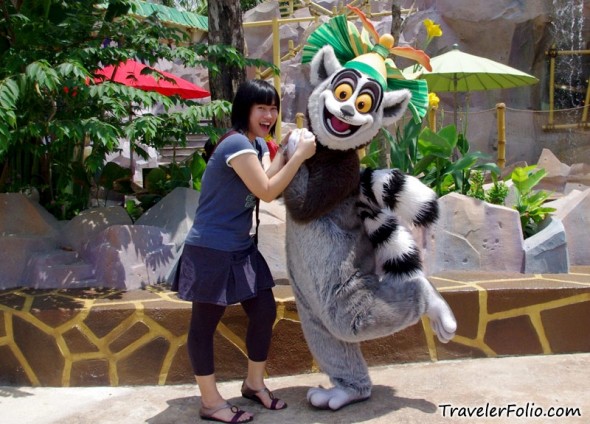 Two happy gangs.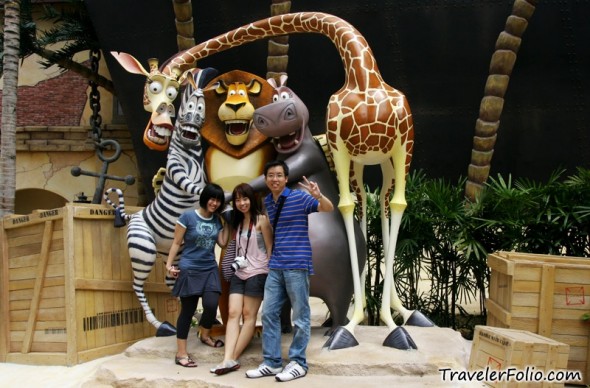 The flamboyant Puss in Boots!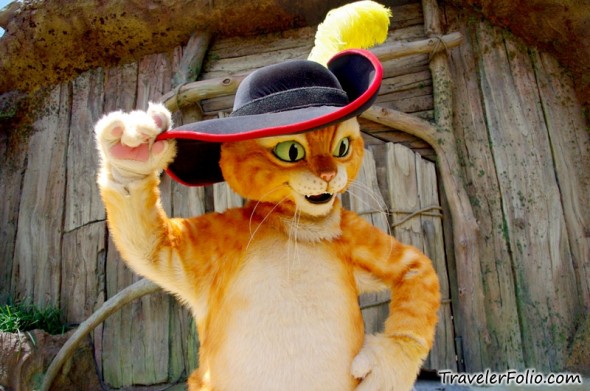 There are two attractions at Madagascar: King Julien's Beach Party-Go-Round (kids will love the carousel!) and A Crate Adventure (coming soon).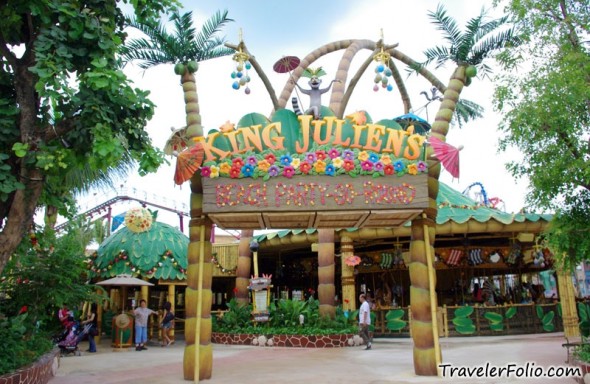 A Crate Adventure is a boat ride through the world of Madagascar. It's still not open for rides yet.
Experimenting the tilt-shift "toy car" effect with Photoshop. =/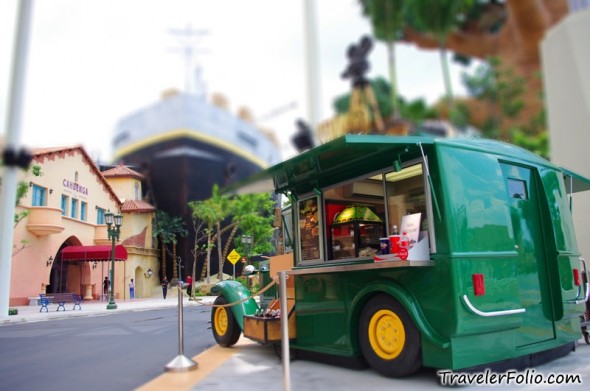 Gloria's Snack Shack.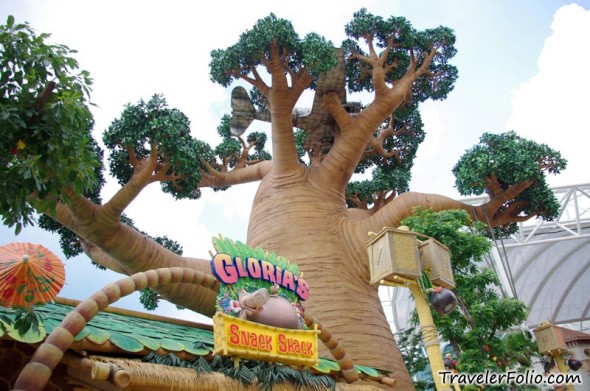 A fateful ending for the pilot.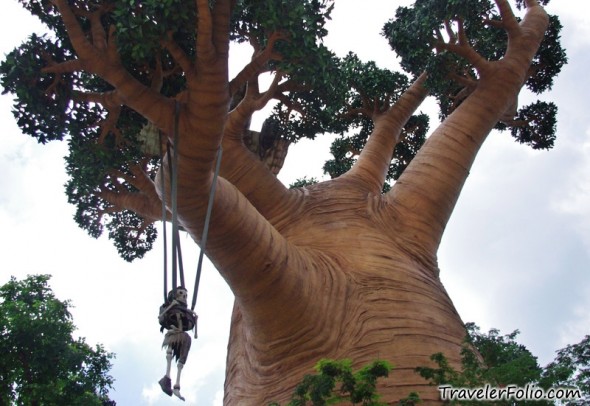 A tree stump above the wooden house.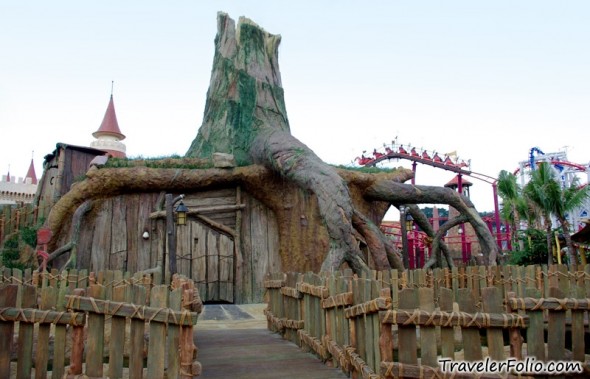 Far Far Away
Attractions at Far Far Away: Shrek 4-D Adventure, Donkey LIVE, Enchanted Airways and Magic Potion Spin.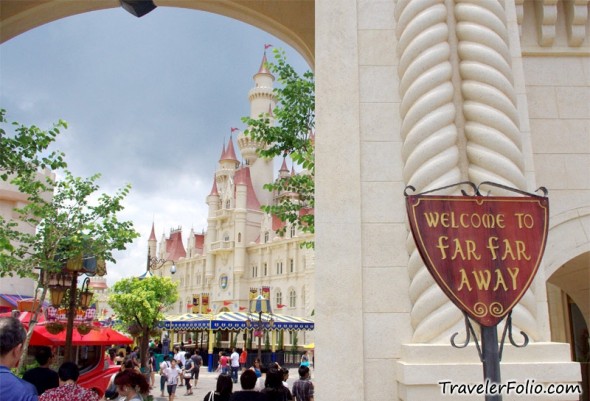 We watched Shrek 4D Adventure in the fairytale castle. Wear the 3D glasses provided, watch and physically feel the action from where you are seated as the fairytale adventure begins.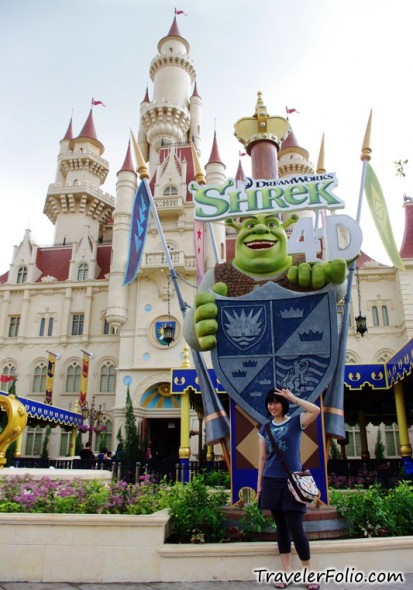 Shrek and Princess Fiona!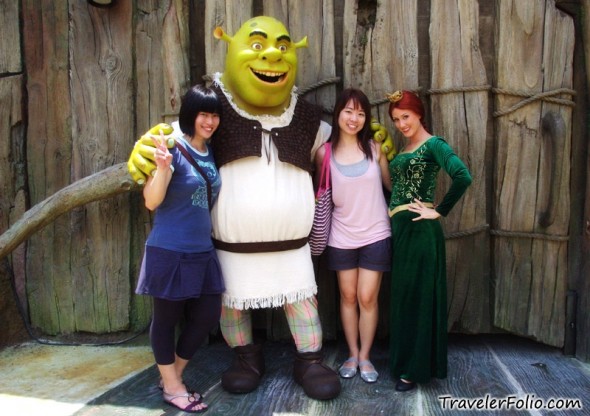 Hollywood
Hollywood attraction: Pantages Hollywood Theater. The indoor theatre hosts "Monster Rock" in a rock 'n roll musical. Shop 'til you drop at Hollywood Boulevard and come face to face with the famous celebrities!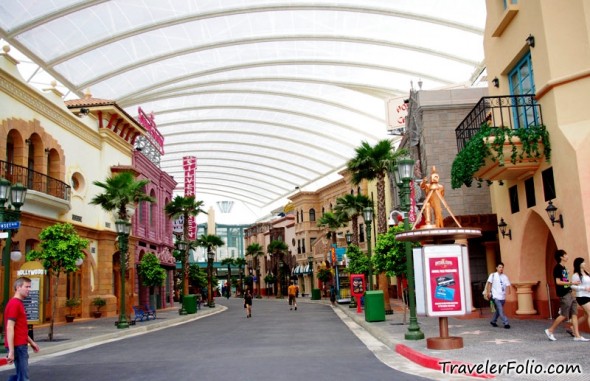 Who knows, someone famous is stalking you!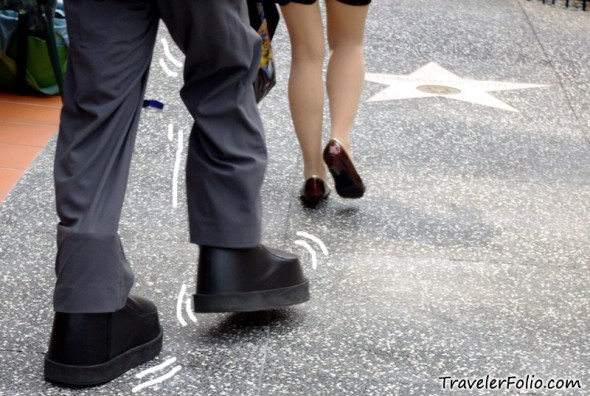 You turn and see this green face.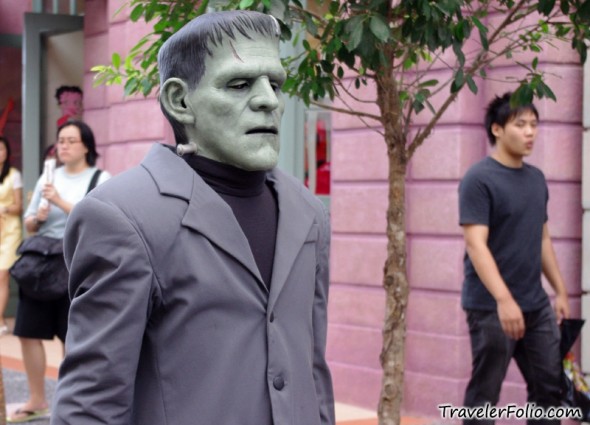 He introduces himself as Dr. Frankenstein…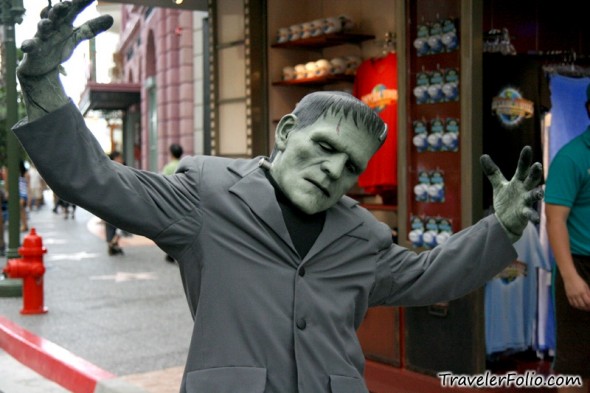 and he lost his way in Hollywood Boulevard…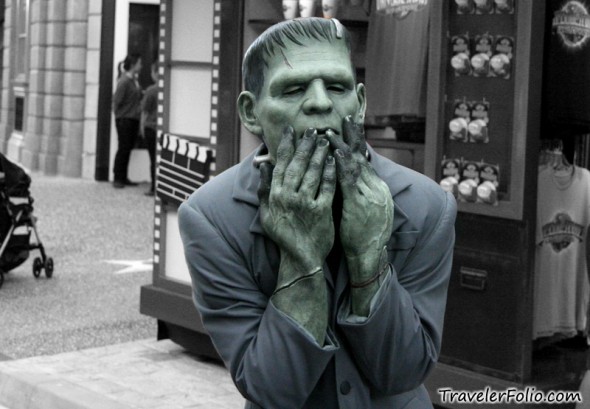 Chic Betty Boop in her iconic hairstyle!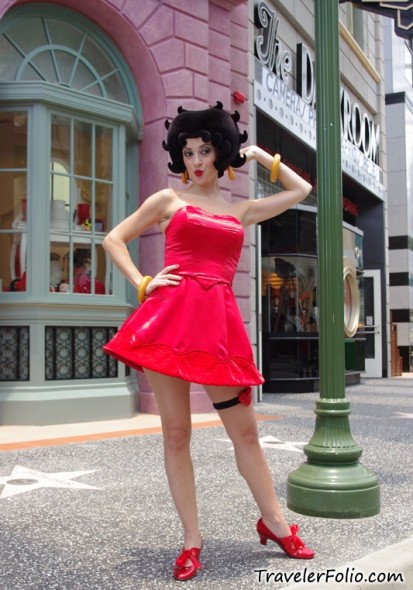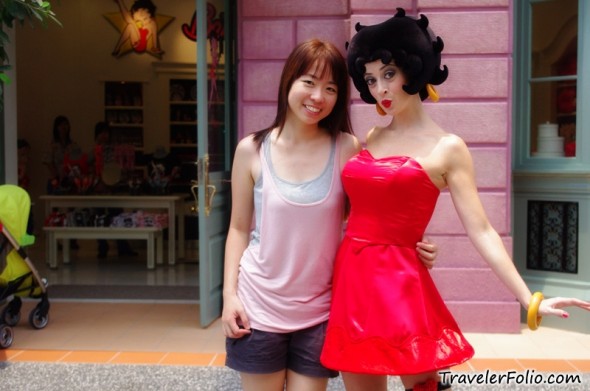 The comical Charlie Chaplin.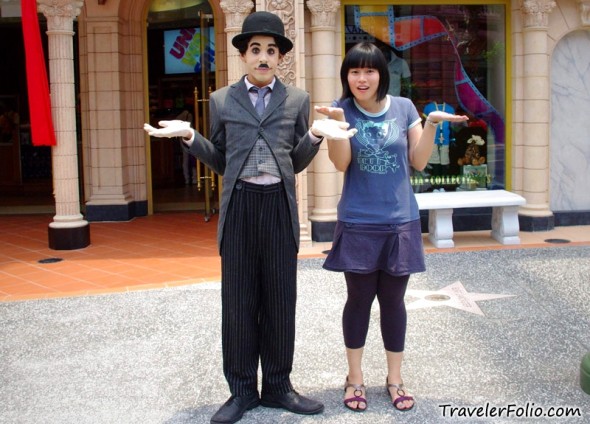 The Universal Studios Store at Hollywood offers the largest variety of collectibles, apparel and toys.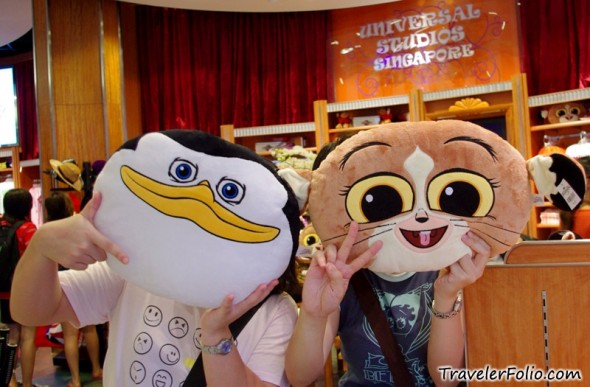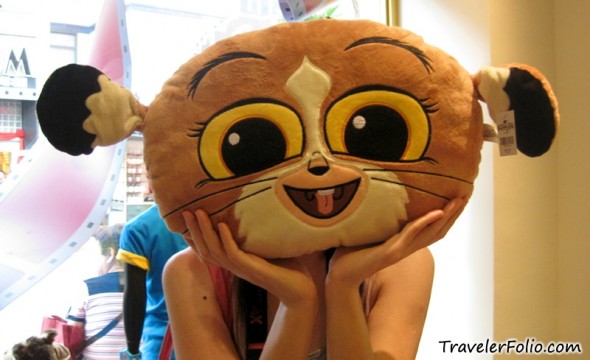 Popcorn vintage car.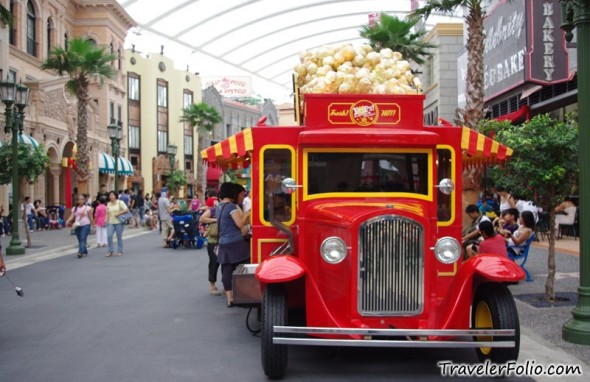 Here in Hollywood, also the entrance and exit of the theme park.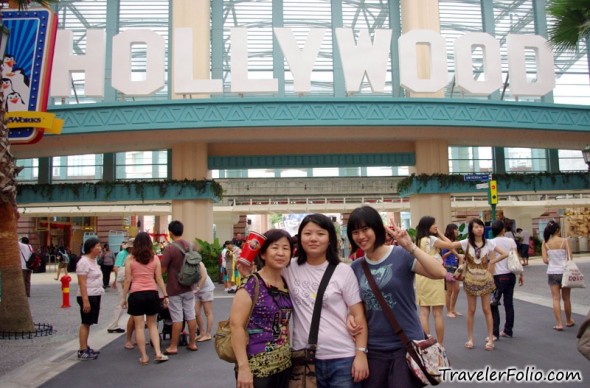 Get your favourite Hershey's chocolates outside the entrance of the Universal Studios.

Thank you!
More photos in Universal Studios [part 1/2] !
We visited Universal Studios Orlando in Florida, USA during summer in 2007. Check out photos taken from Universal Studios Orlando.