During our week long stay in Barcelona, we checked in two apartments that are sponsored by 9flats, where you can browse through thousands of modern private apartments, dream homes and accommodation and make online booking. The first one located near Arc de Trionf Train (Renfe) Station is a stylish penthouse overlooking stunning city and mountain views. We could even see part of Sagrada Familia, Gaudi's world famous architectural marvel.
The second apartment is centrally located on Argenteria Street near Jaume I Station in the old town centre of Born district, a quaint shopping area with trendy boutiques, tapas restaurants and cafes that open till late night. Less touristy as compared to La Rambla that's further down. We chose to stay in this apartment as it's a stone's throw away from Picasso Museum (a must-visit!) and the beautiful Basilica de Santa Maria del Mar.
Our accommodation from 9flats.com at Born District in the city centre of Barcelona.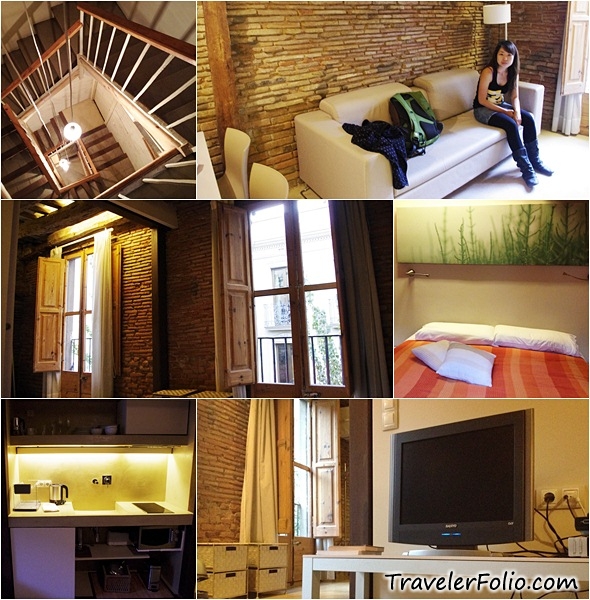 Tapas
Told friend I was going to Barcelona, she said, 'Try the tapas!' On our first night in Barcelona, the helpful host of the penthouse we stayed in recommended 'Sagardi' for good and affordable tapas at Born area. Coincidentally, the tapas restaurant is just across our accommodation on Argenteria Street.
Sagardi serves a wide array of mouthwatering tapas with toothpicks to keep the generous snacks from falling off the slices of crispy and soft bread. Get a plate from the counter and pick your tapas. It's 1.80€ per toothpick (that holds the tapas) if you don't mind standing while eating indoor and 2.20€ per toothpick for alfresco dining.
Did you know that 'tapa' means 'cover' in Spanish? Some say that it is used as a cover for a drink to protect it from fruit flies. Eventually, a snack is placed on top of the bread.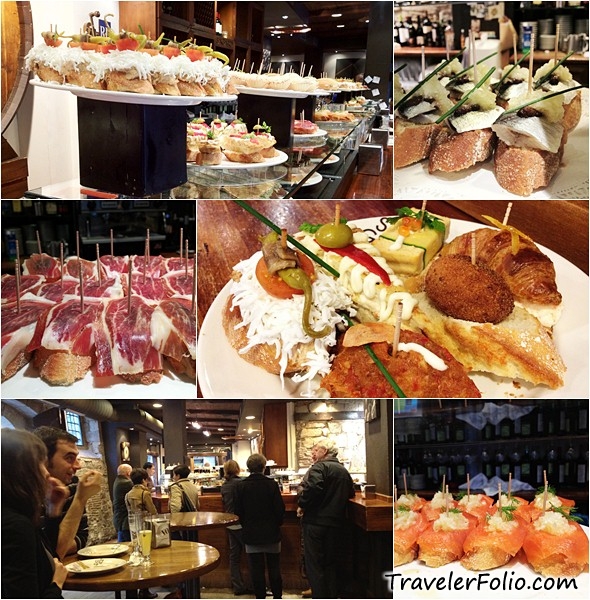 Museu Picasso
Someone I met from Paris told me that he was overwhelmed by the extensive collection of Picasso artworks at Museu Picasso in Barcelona. He thought it was just amazing and we should visit this museum. It's so near our accommodation, like 5 mins walk?
It's Picasso who wished that the museum could be built in Barcelona given his strong connections with the city. Rent an audio guide and understand how the paintings in the museum relate to Picasso during his childhood, youth and death. His masterpieces reveal his formative years and special moments of his life. It's awe-inspiring and fascinating to immerse in the art of Picasso and enter the mind of the genius. No photography in the gallery. Web: www.museupicasso.bcn.cat/en/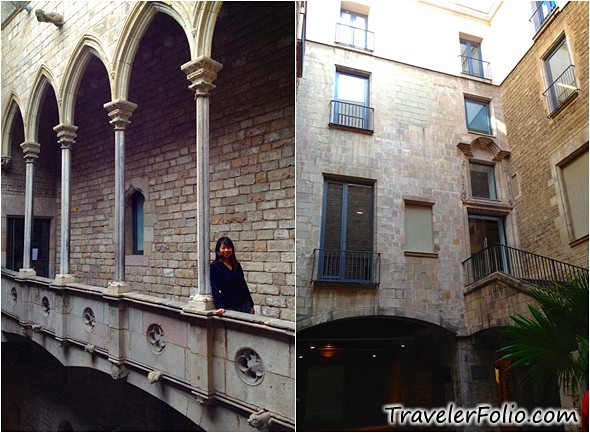 Santa Maria del Mar
That afternoon, wedding bells were ringing at Santa Maria del Mar. It's interesting to see a wedding ceremony in overseas, especially on how the bride is dressed! She wore a white dress with colourful embroidered flowers. Oh, that classic Spanish look! The bridemaids, in contrast, were dressed in black. And I thought the bridegroom looks like Chow Yun-Fat from a certain angle!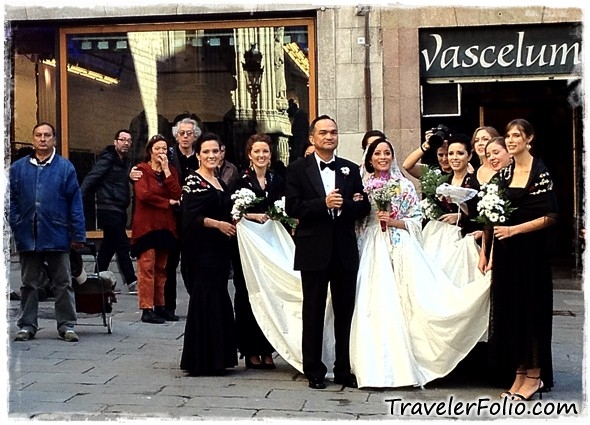 Santa Maria del Mar – the magnificent Catalan Gothic church.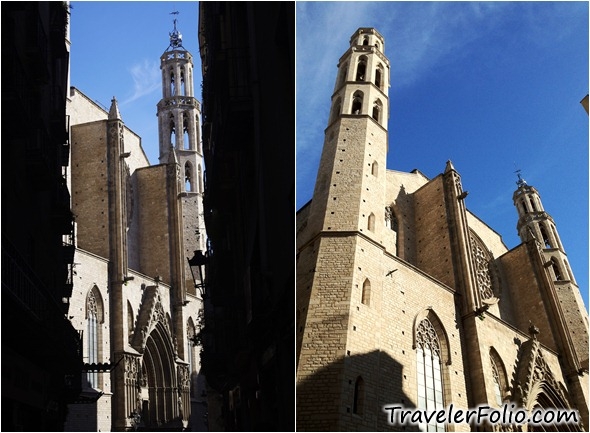 The interior of the Catalan Gothic church built in the 14th century.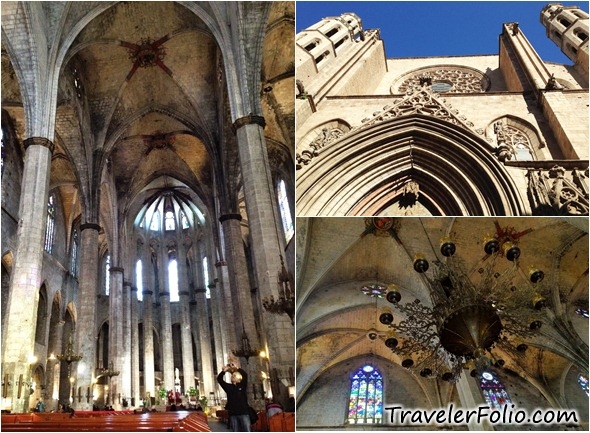 There's so much to share about Barcelona. I still have lot of photos to upload them here. Stay tuned!
Read all posts on Barcelona.