We wish you a Fun-Filled Christmas and Happy 2012!
Have you been to Barcelona before? We were there last month when Christmas lights and decorations embellished the city centre, adding joy to the festive season. Not forgetting of course the Christmas markets. As we weaved through charming alleys and historic buildings, we came across a Christmas market right in front of Barcelona Cathedral. It's the famous Fira de Santa Llúcia – the oldest and largest outdoor traditional Christmas market in Barcelona.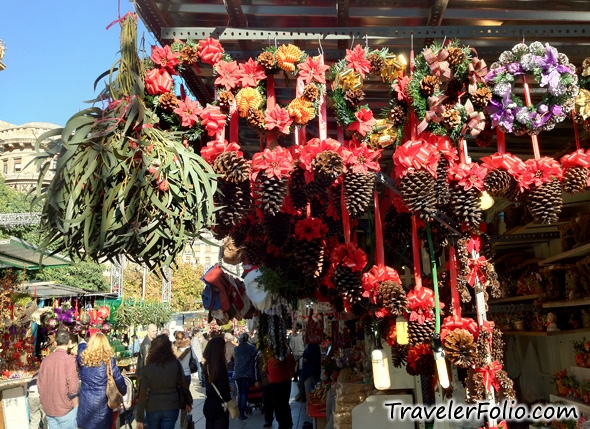 Buzzing with shoppers drawn to the fresh pine smell of Christmas trees, mistletoe, lovely ornaments and decorations, the market reminded me of our Lunar New Year market in Chinatown!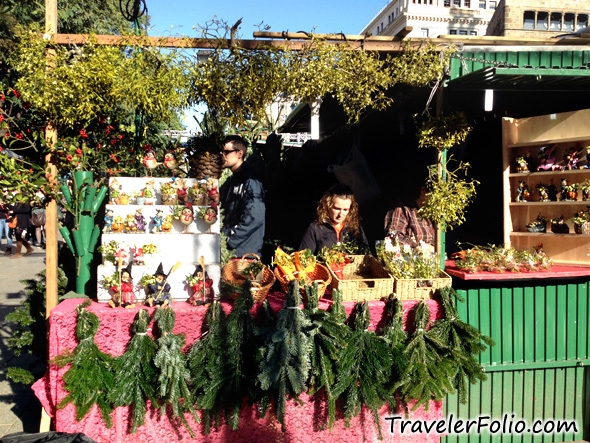 The popular Catalan Christmas Caga tió – a log with wide smiling face and a nose sticking out like Pinocchio.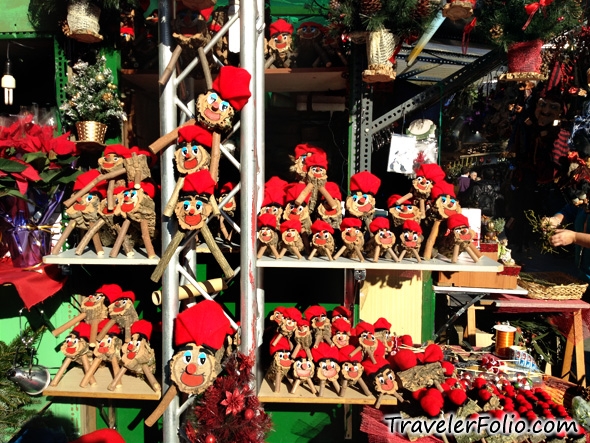 Christmas handicrafts.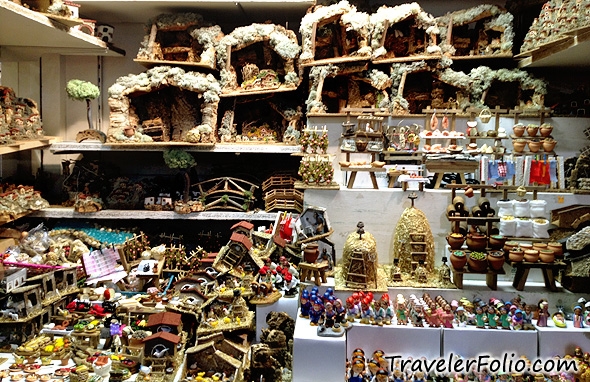 More shoppers at the open air Christmas market at night.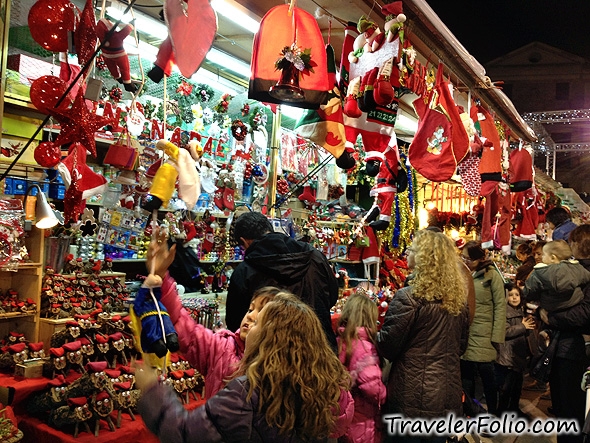 Christmas lights and decorations on sale at the market.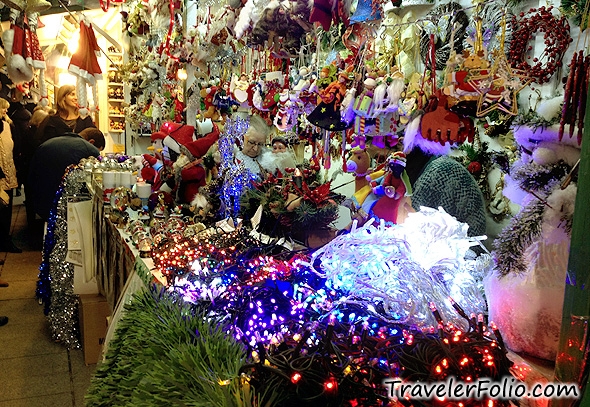 I like the sweet smell of Christmas trees.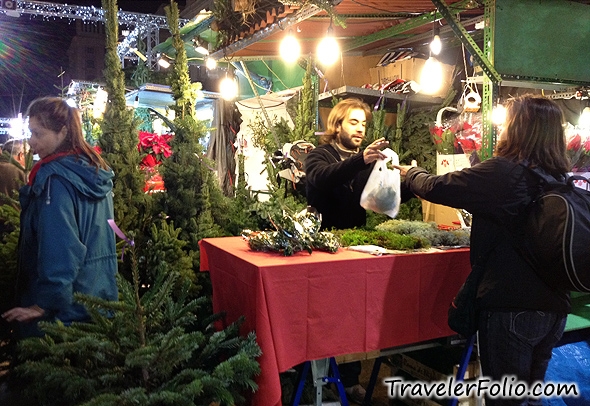 Fira de Santa Llúcia – the largest Christmas market in Barcelona.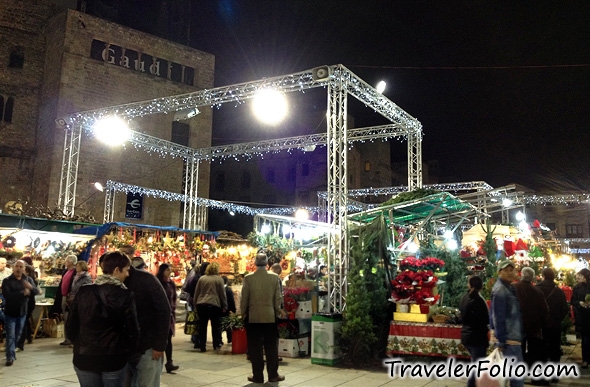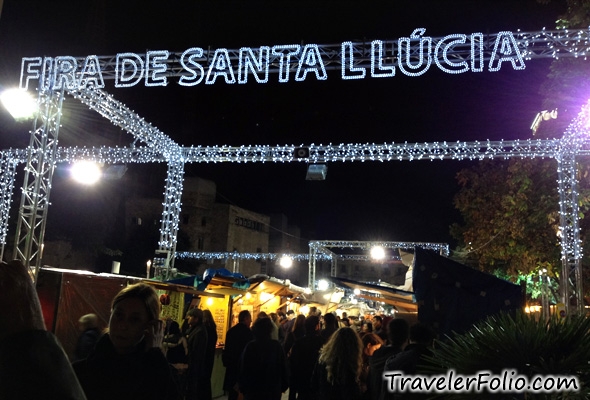 Christmas lights along La Rambla, one of the most popular shopping areas in Barcelona teeming with swanky boutiques, high street fashion retailers like H&M, Zara, Desigual along with restaurants and cafes.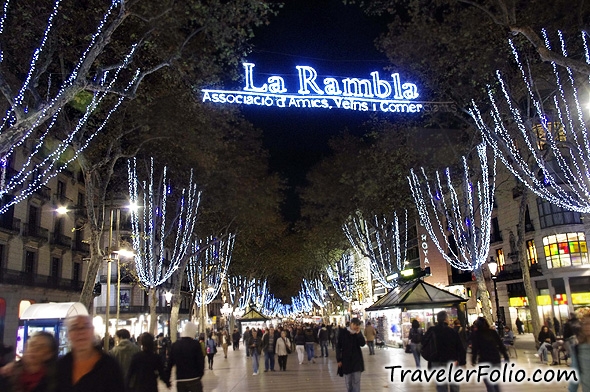 Elegant Christmas light displays sparkle like diamonds.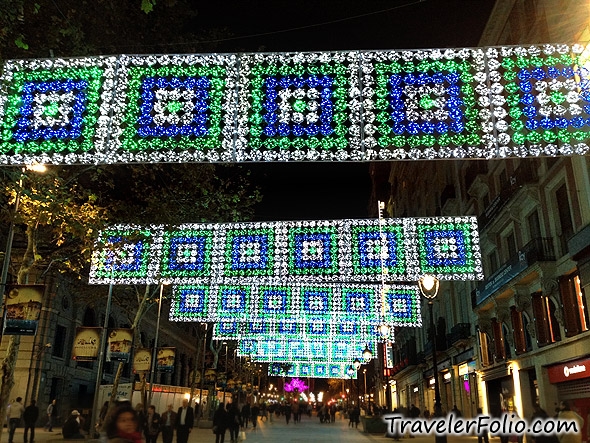 Christmas lights along the shopping streets in Barcelona.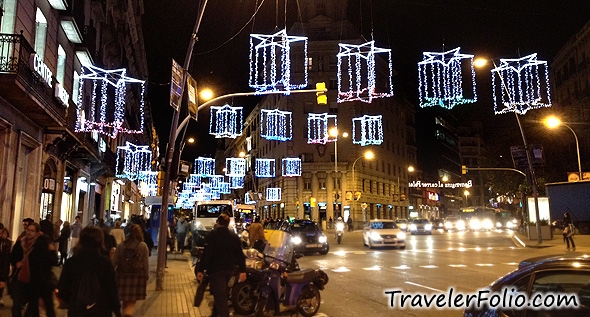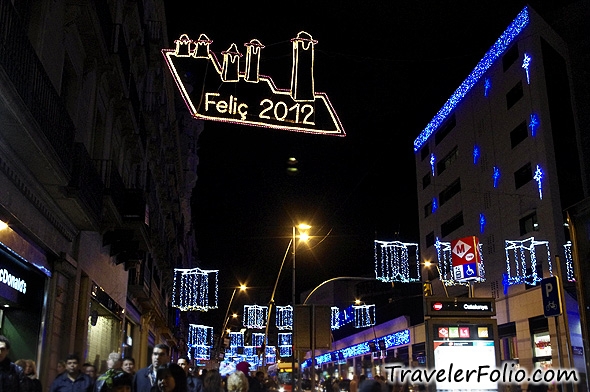 Shopping alleys are decorated with Christmas lights as well.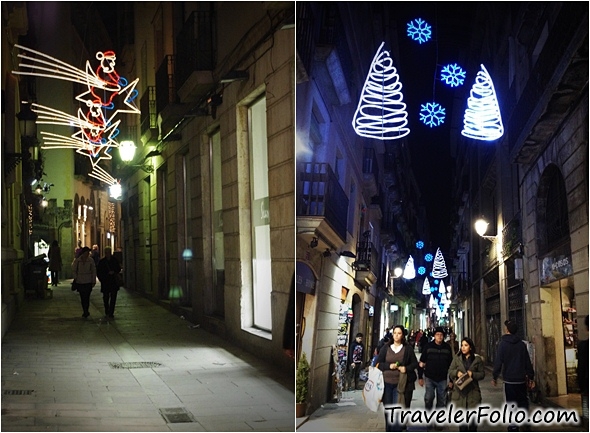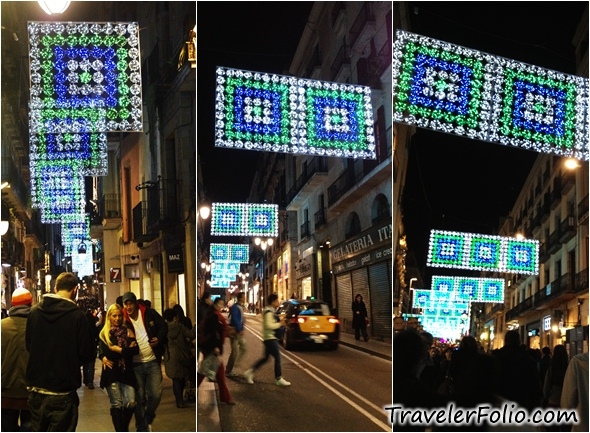 We wish you a fun-filled Christmas & Happy New Year 2012!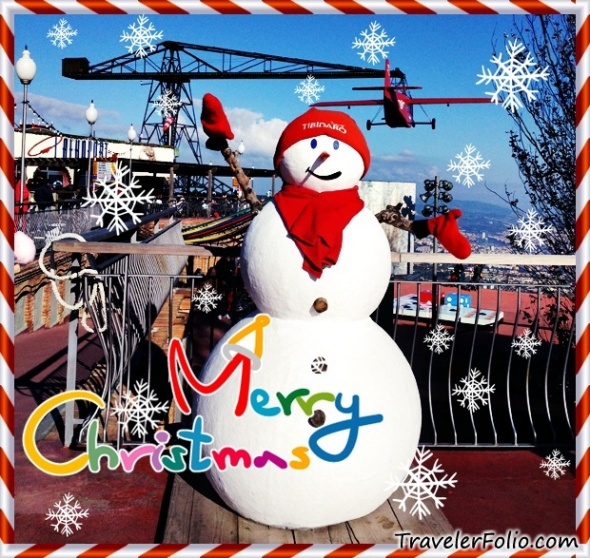 Photo taken at the amusement park in Tibidabo, a tourist hotspot at the mountain overlooking the city of Barcelona.
Read post on the trip enroute to Helsinki via Finnair.
Stay tuned for more on Barcelona, Spain.