Stop being a tourist. Feel at home in the world.
That's an inspiring tagline on 9flats.com. Often, people yearn to travel like a local, stay in local homes and unique apartments, hangout where the locals go and appreciate the day-to-day activities like one of them.
It may seem difficult to find that dream vacation home but I found a beautiful apartment in Barcelona, Spain from 9flats where its community of travellers also host other travellers to stay at charming properties in some of the most amazing places in the world! With cost factor in mind, such unique accommodations are surprisingly more affordable than hotels.
We arrived in Barcelona late night and only to be overwhelmed by a breathtaking view of the city during sunrise from the penthouse that we booked through 9flats. What a sight to behold! Could you see a glimpse of Gaudi's world famous architectural marvel, Sagrada Familia?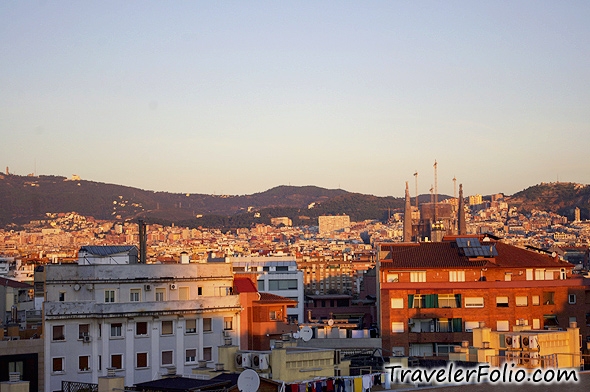 When I search for an accommodation, centralised location and easy accessibility by public transport are the key factors to consider. While browsing through 9flats.com, I found many affordable accommodations that are also conveniently located near attractions and train stations. Moreover, it's even much easier to make a choice among the many suitable apartments with comments and feedback from the guests who stayed there before.
For three nights, we stayed in a lovely penthouse that's within a 10-min walking distance to the subway and the trendy shopping area with stylish bars and quaint boutiques at Born district. You can even walk to the beach to embrace the Mediterranean sea view!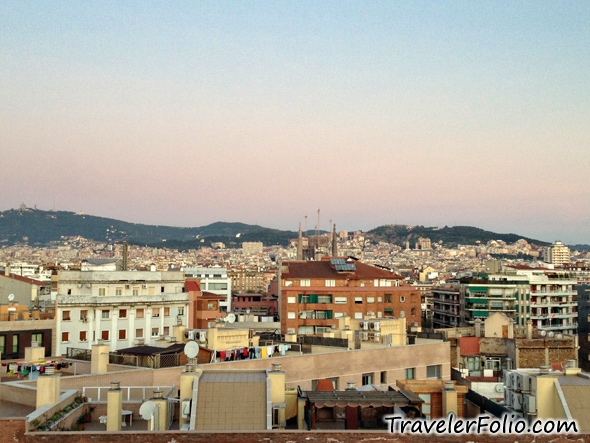 We could see the imposing Temple de Sagrat cor (Church of the Sacred Heart) at Tibidabo on Collserola mountain from the penthouse. Tibidabo is a must-go attraction that offers spectacular views over Barcelona from the highest vantage point of the city! The Tibidabo Amusement Park is located there as well.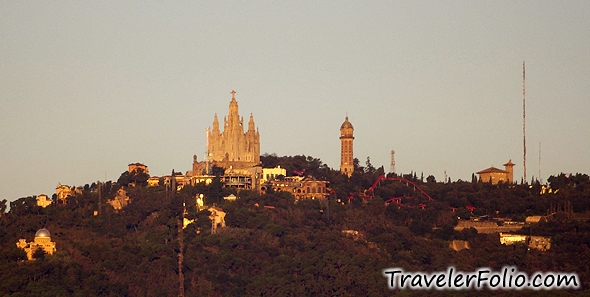 A random zoom-in shot.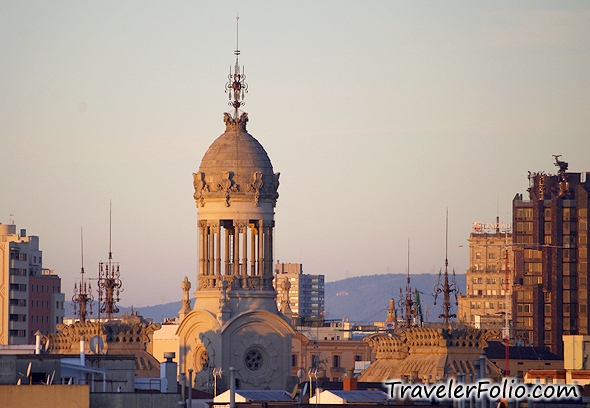 View of sunrise and the sea from the penthouse.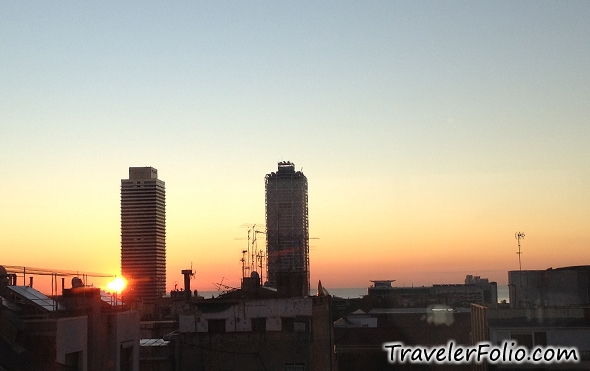 This is the lovely penthouse where we called home for 3 nights in Barcelona. The place is newly refurbished and it's even cleaner than many luxury hotels that we stayed before!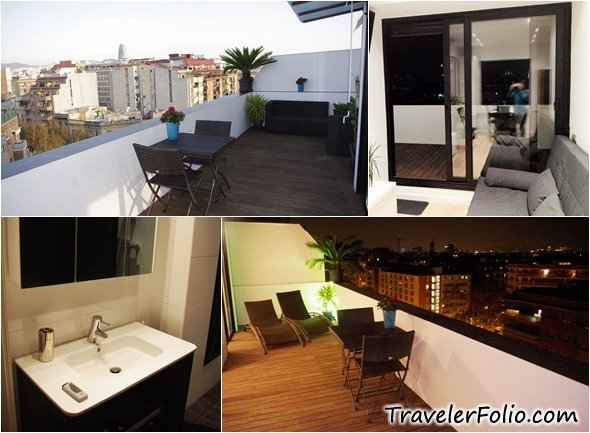 Let's meet the friendly and hospitable host! Before we met Francesco, I read good comments about this penthouse and the nice owner. We corresponded on email to find out more about the apartment and stuff like how to get to there from the airport, and he always replied promptly with details. Very reliable and helpful owner. We had no problem to reach out to him during our stay.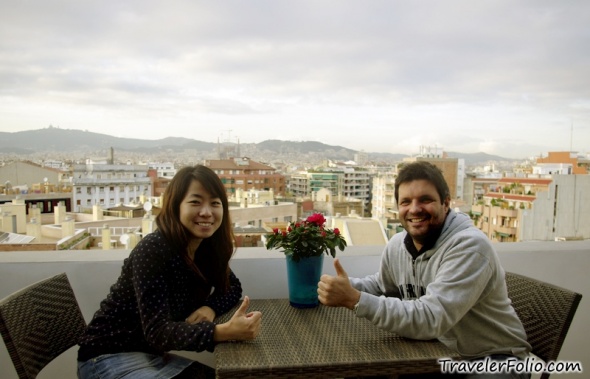 The owner thoughtfully prepared and provided us with travel brochures and maps of Barcelona.
Francesco's partner even showed us a locality map clearly marked with popular eateries, attractions and subway stations. It's so much easier for us to navigate around the city with insider tips about the area!
From the penthouse, a view of the night scene was lit up by a huge Christmas tree-like decoration.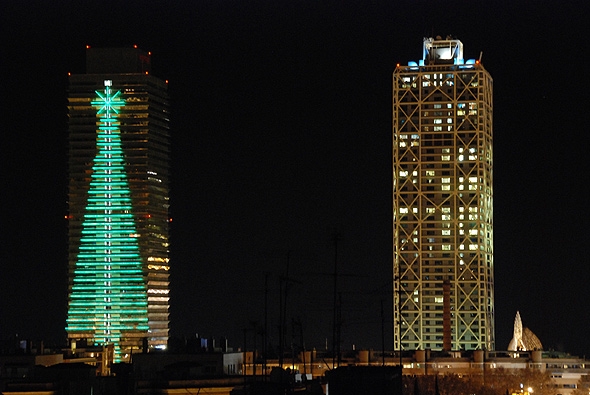 9flats.com
User friendly and easy to navigate, 9flats.com has a huge base of dream home destinations in over 50 countries. Price ranges from $20 with average of $70 per room per night. For a peace of mind, online payment is only transferred to the host until 24 hours after check-in when you are happy that you get the keys. A special helpline is even set up to reach the 9flats Service Team for emergencies. How's that?
Now, get some holiday inspiration from 9flats.
Happy Travelling!
Read all posts on Barcelona, Spain.