Who says there is no dinosaur fossil in Singapore?? I just dino dug a toothy one. Head down to Jurong Bird Park and you will discover more!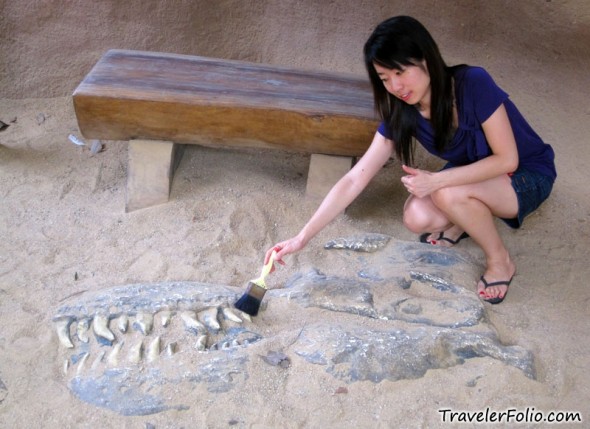 Trivia Qns: Guess who's this sulky fellow that caught you peeping at him? Scroll down to the last for answer.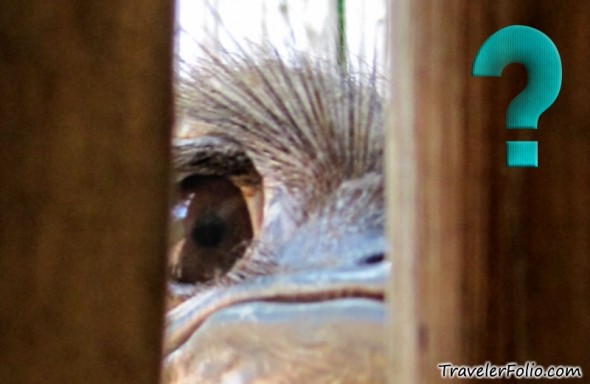 Little Conner flew all the way from the States to Singapore and decided to visit the famous Jurong Bird Park for his project about birds. Nice pose pumpkin! Let's follow him to the African Waterfall Aviary.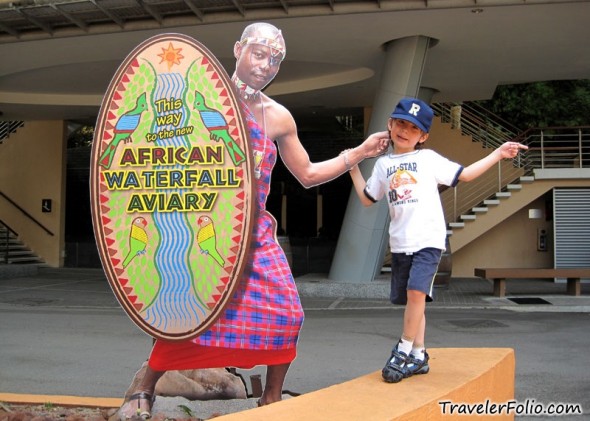 While you are engaging in the African scenery, don't forget to greet the African warriors! Ni hao!?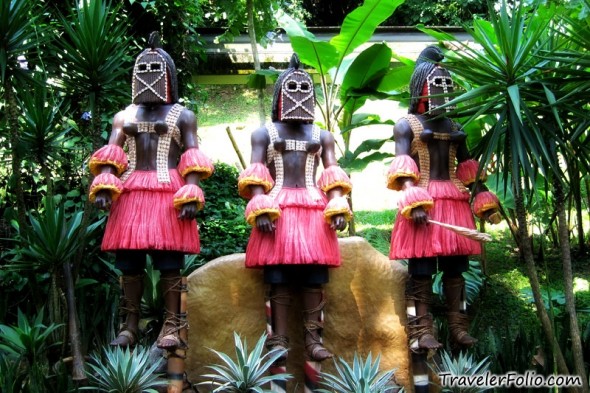 Cheerful African kids by the lily pond that completes the idyllic setting.
Women relaxing in the African hut adorned with indigenous artefacts.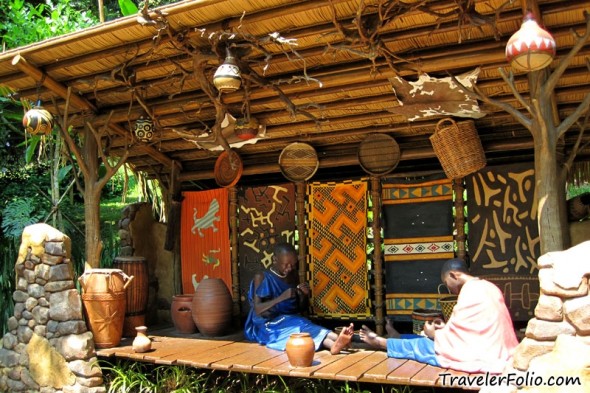 The African Waterfall Aviary is considered as the world's largest walk-in aviary that houses 1000 over free-flying birds. There is no waterfall in Singapore, however we have the world's tallest artificial waterfall – Jurong Falls, at 30m high in the aviary.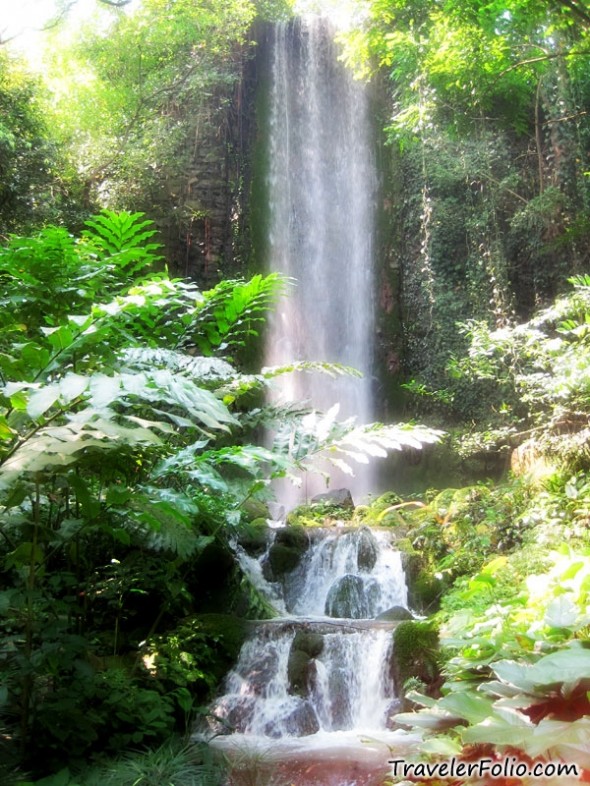 This aviary kingdom is a parrot paradise. There are 92 species of parrots around the bird park, the largest collection of any zoo or bird park in Asia. Such a great variety of parrots that I really couldn't remember what sort of species this is.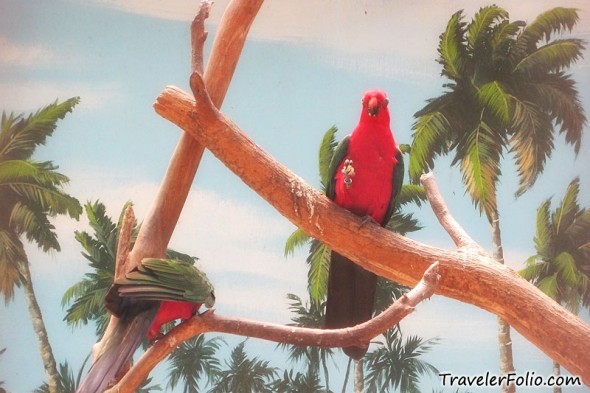 The Galah cuckatoo is one of my faves! Love pink. Galahs are highly-social and endemic to Australia.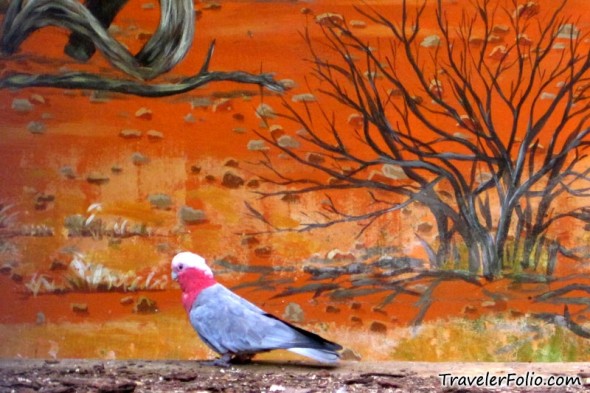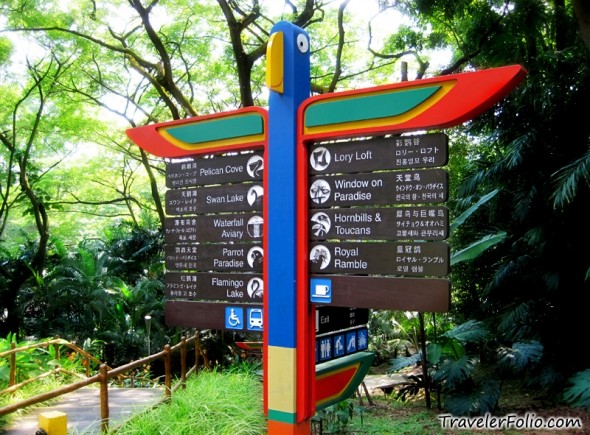 Small waterfalls at the African Wetlands Exhibit.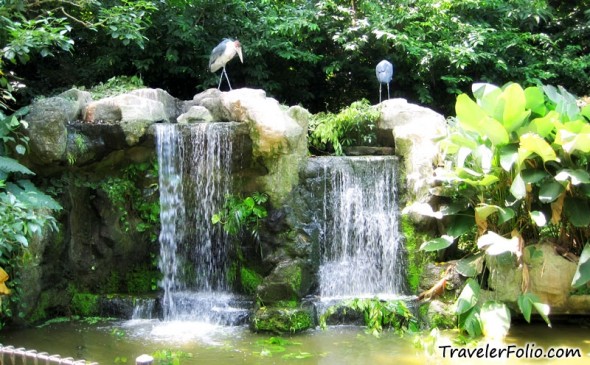 Trivia answer to the qns on top: An ostrich, the largest bird that lays the largest egg of bird species.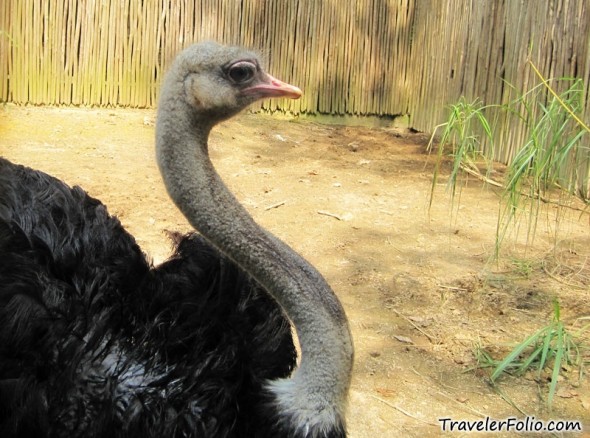 Jurong Bird Park admission fee for an adult is S$18, a child is S$9. Get a Park Hoppers Special ticket if you also want to visit the Singapore Zoo and Night Safari within 1 month. The 3-in-1 Park Hoppers Special costs S$45 for an adult ticket (save S$13), child price at S$22.50. There is also 2-in-1 Park Hoppers Special for any of the 2 parks.