You suppose Singapore is a concrete jungle city, sprouted with skyscrapers and high-rise buildings. When dusk falls, streets are well-lit, clean and safe. The city is never too dark to explore. So, what's so "dark" about this sunny island? Wait till you embark on the journey into the deep tropical forest in Mandai you'll know.
Look, something is crossing our path in the dark. What's the big deal? Stray cats are seen everywhere on the island. But hey? Cat? How could it be that big?! I heard someone saying "it's a fishing cat, silly."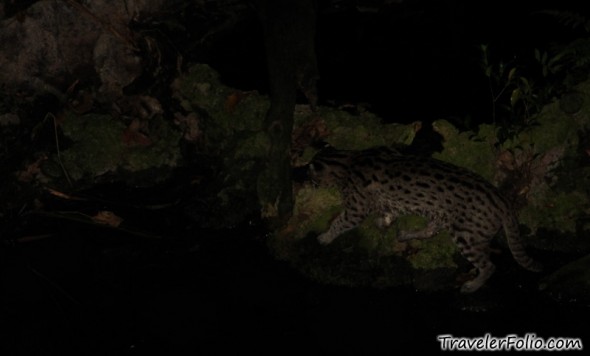 Further down the trail, it seems like cats are getting bigger. What?! They've leopard spots?! Dumb lines.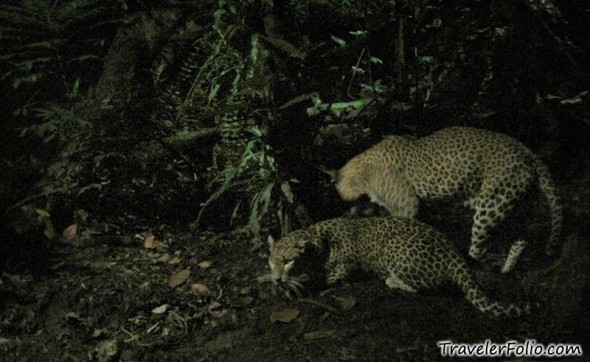 You hear the hyena laughing and the stealthy leopard stalking you. Sensing someone looking over your shoulder, you turn around and notice a pair of glowing eyes. An icy chill run down your spine in the warm night. The beast is only a few metres away, stretching its muscles and getting ready to pounce on you!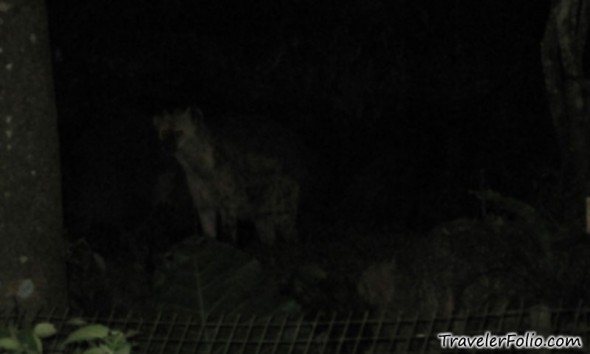 Freak not, you are safe in the World's first nocturnal zoo – The Night Safari, an open-air night zoo set in a humid tropical forest. You can explore the safari park on foot via three walking trails namely Fishing Cat, Forest Giants and Leopard Trail or by tram.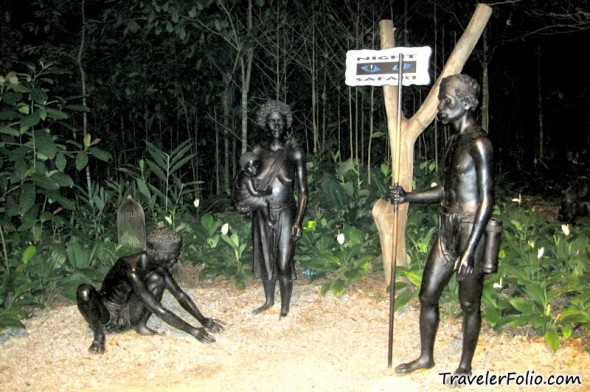 The park has 2 road loops – East Loop and West Loop. The length of the walkway is 2.8km. That was where I did my walking exercise for 3hrs with the nocturnal creatures! (You know I hardly exercise :P)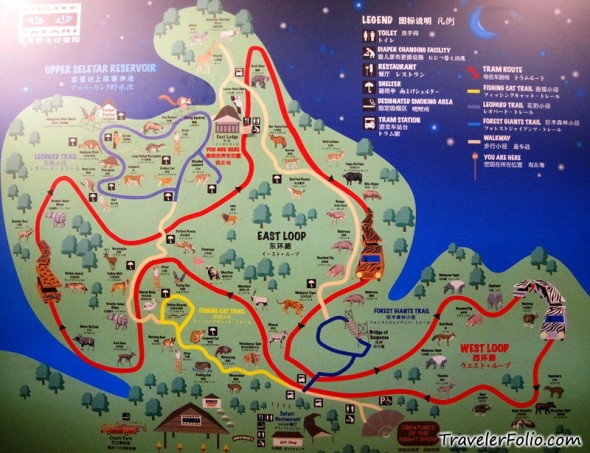 The Fishing Cat Trail map.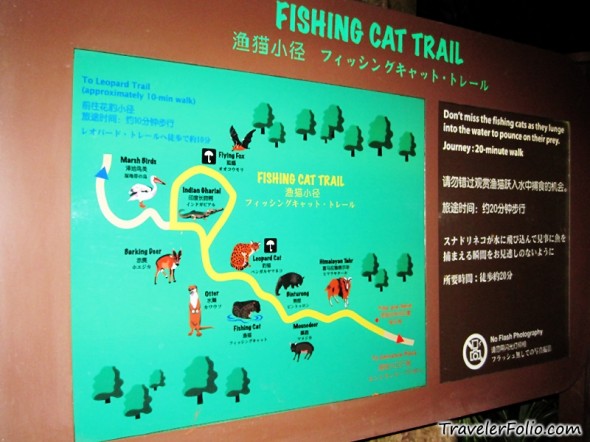 It's common to see little squirrels scampering around bushes and trees. However, as we entered the Leopard Trail, I was taken back when three giant flying squirrels appeared right above me, resting on the tree tops. While aiming at those huge squirrels with a seemingly confrontational gesture, I got quite worried that they might go berserk and leap onto me!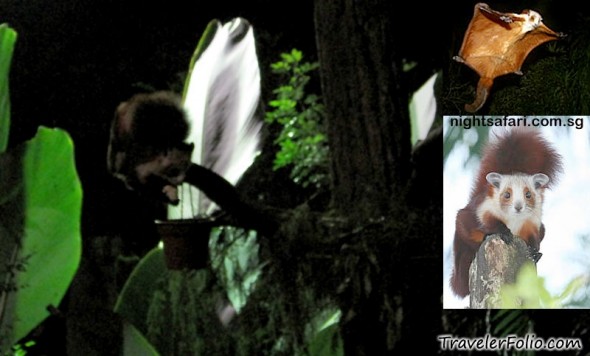 Singapore Night Safari is an open-air zoo. As much as you can see here, those needle-sharp quills are no joke OK! They were pointing at us! Prior to reading about porcupines, I thought it was dangerous to stand close to them (we were like 2m apart?). On contrary to popular belief, a porcupine cannot thrust its quills at attackers, unless by contact with it. Has anyone ever seen a porcupine releasing its quills right before your eyes?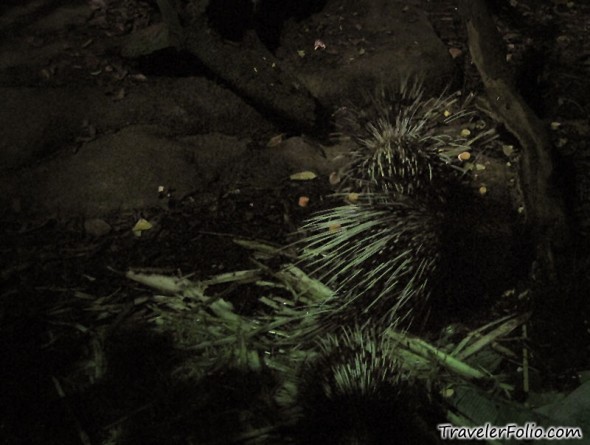 For those who are interested to visit Night Safari Singapore, the opening hours are from 7.30pm to 12mn daily. Last admission is at 11pm but I'd suggest you keep your S$22 (Adult admission fee) for just an hour's visit. The rate is S$11 per child (3 – 12 yrs old). The park is accessible by wheelchair, but there are many slopes, so it's not easy to push the wheelchair around.
If you intend to visit Singapore Zoo, Jurong Bird Park and Night Safari within 1 month, get the 3-in-1 Park Hoppers Special at S$45 adult price (save S$13), child price at S$22.50. There is also 2-in-1 Park Hoppers Special for any of the 2 parks.
Hey! I went to Jurong Bird Park soon after! Stay tuned for that post.