It has been more than a decade since I last visited the Singapore Zoo, which was then known as the Singapore Zoological Gardens. Also commonly known locally as the Mandai Zoo, it is one of the best zoos in the world by Forbes, presenting an "open concept" zoo where animals are enclosed in natural settings rather than keeping them behind bars.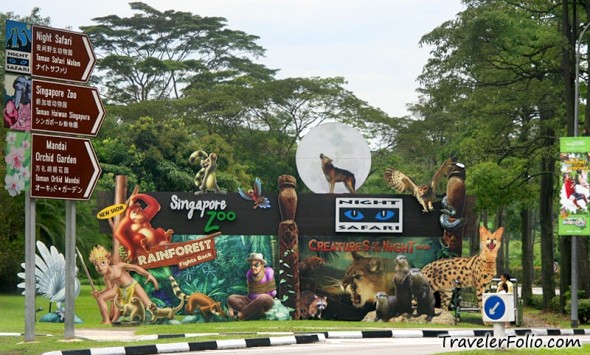 Admission rates for an adult is S$18 and a child (3 – 12 yrs old) is S$9. Daily opening hours are from 8.30am to 6.00pm. After visiting the Zoo, you can continue the fun at the Night Safari which is located just next to the Zoo. The Night Safari is the world's first wildlife park for night visit.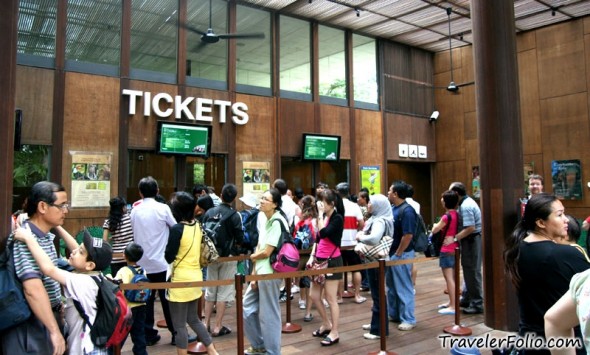 A walk through the Zoo now!
Ah Meng was a female orangutan which belonged to an endangered species; she was smuggled from Indonesia but was later given a home at the Singapore Zoo. A tourism icon and the first non-human recipient of "Special Tourism Ambassador" award in Singapore, Ah Meng passed away due to old age last year. Can you spot the late Steve Irwin, the crocodile hunter, with her in one of the pictures?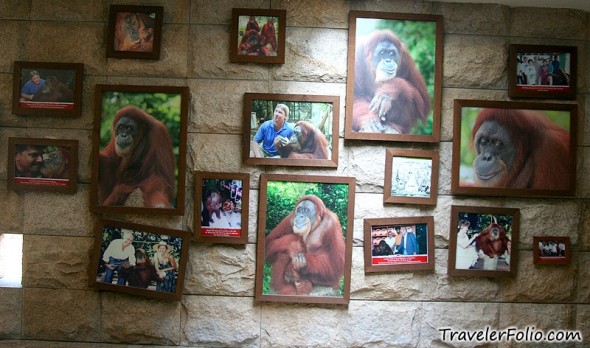 A cafe named after Ah Meng, serving local food.
White tigers are very rare. They suffer from a genetic condition that leaves them with snow white fur, black stripes and blue eyes.
On Nov 2008, a Malaysian cleaner was mauled to death by three white tigers after he jumped into their enclosure. He was seen behaving erratically and passed comments like "Goodbye, you won't see me again", before he fell into the moat. Many onlookers witnessed the horrific attack. However, officials assured the public that the exhibit is very safe.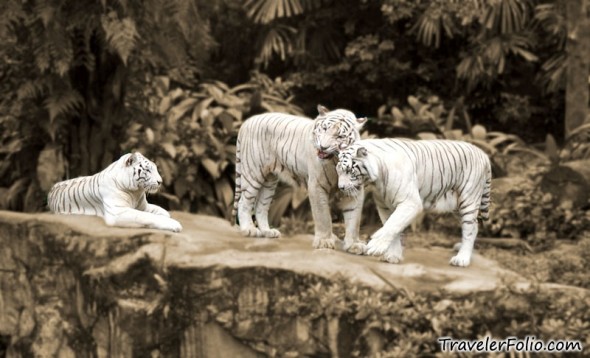 Two white tigers started to behave intimately in front of many visitors.
Classic!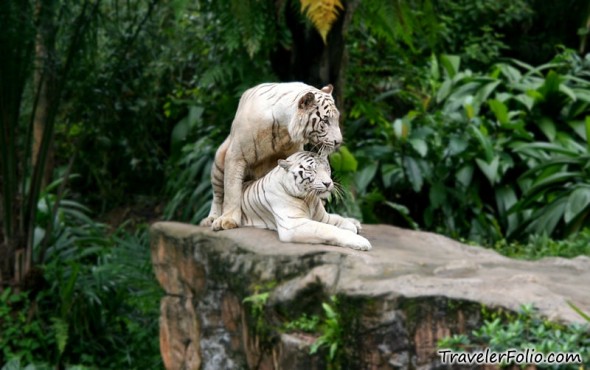 Another one doing her poo business.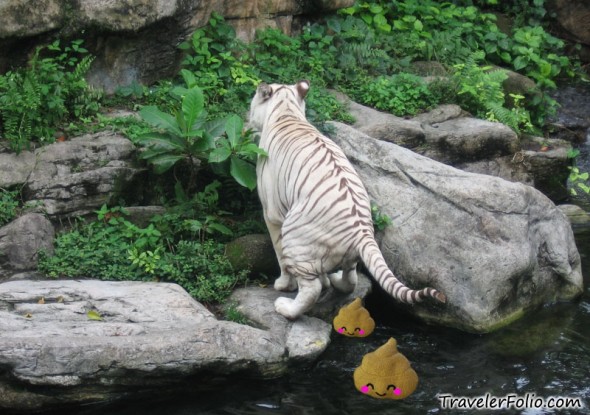 Qns: Guess what is this animal with the hairy brown tail? Scroll down for answer.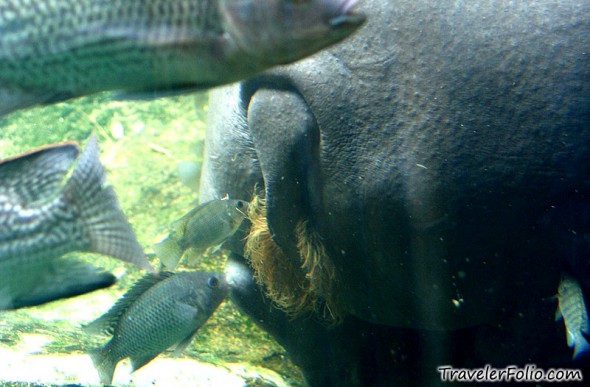 A Babirusa or Pig-deer.
A Malayan Tapir.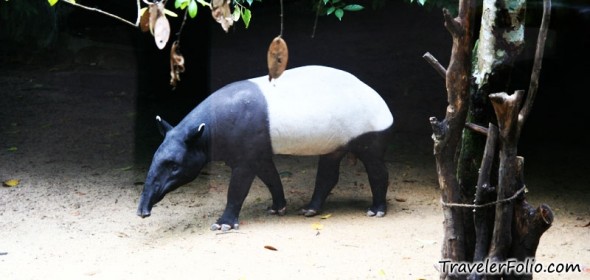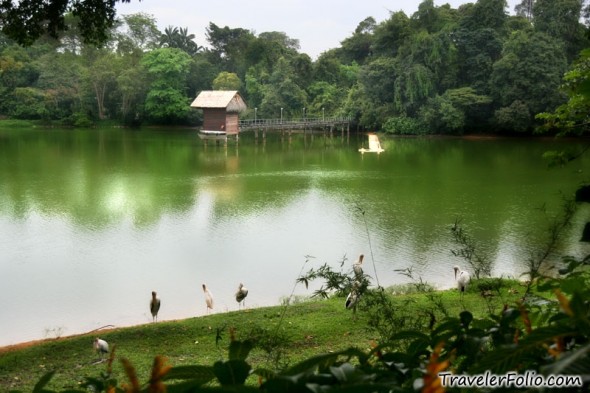 Ans: A Hippo
Singapore Zoo (Part 2) | The Tropical Polar Bears | Spotted by a leopard | Singapore Zoo (Part 5/5)