At Jurong Bird Park, the Pelican Cove highlights the World's First underwater viewing gallery for the most complete collection of pelicans on earth. You get the chance to see the pelicans diving for their fish during feeding time at the viewing gallery.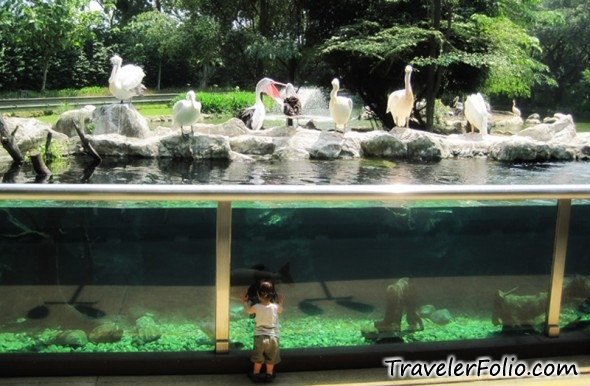 The humongous fish that has much fascinated little Devin. Its body is so big that it could catch my reflection too.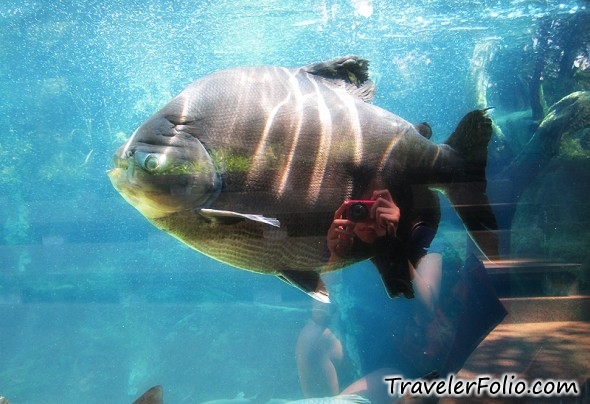 Outside the entrance of the Bird Park, we can get up close and personal with these stunning sun conures. They are strikingly beautiful with very rich colours. Friendly birdies. I wish I could caress them!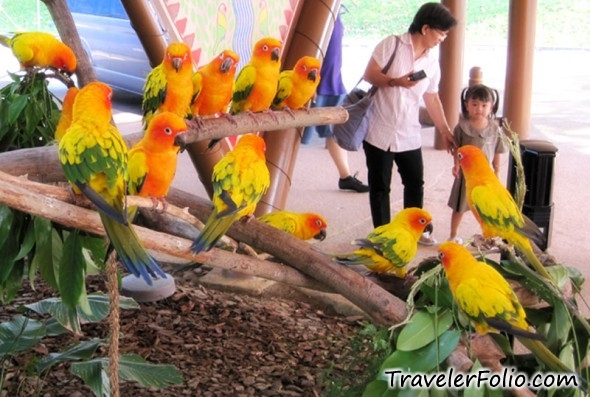 Teamwork – Together Everyone Achieves More!
Macaw island houses 6 species of macaws. These conspicuously dashing macaws seem to have absorbed all the rainbow colours into their feathers.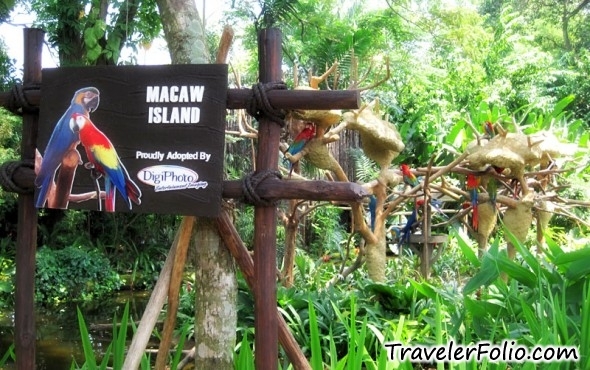 I didn't count, of cos! But there are hundreds of flamboyant flamingos prancing around the lake.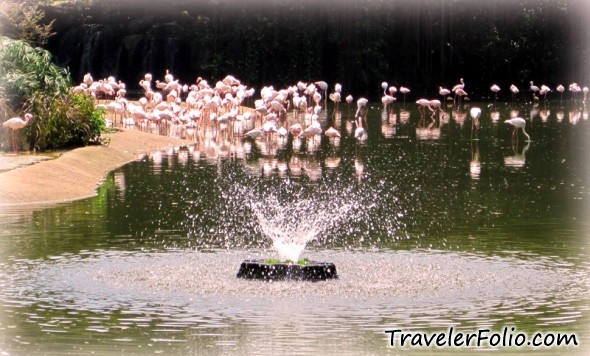 It was a lovely day spent at the Bird Park, being fortunate enough to see such a great variety of bird species collected from the four corners of the earth on this tiny little island Singapore.