Purple lily. I like this shot.
When you see this signboard on the heritage trail in Georgetown, Khoo Kongsi is just 200 metres ahead on the heritage trail, after Cheah Kongsi. Do drop by Cheah Kongsi along Armenian Street. The Cheah ancient property is one of the oldest Chinese clan associations in the UNESCO World Heritage Site in Penang island. Admission is free to Cheah Kongsi.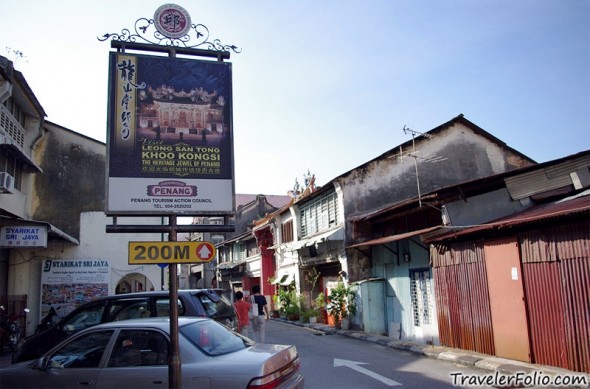 Further down Armenian Street after Cheah Kongsi and Khoo Kongsi, you will also come across Hock Teik Cheng Sin Temple. It was built in the 1850s-60s, a community temple devoted to the worship of Twa Peh Kong.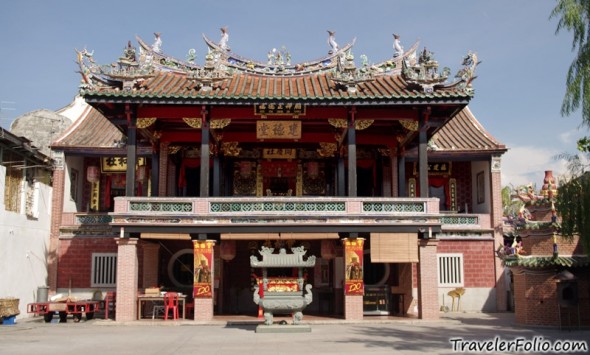 The beautiful Chinese temple rooftop.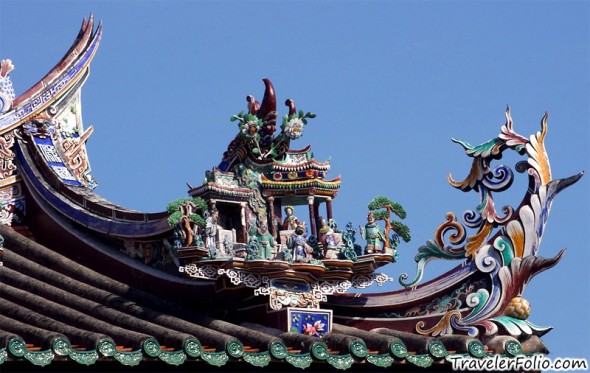 It's still a popular choice among tourists to explore George Town by trishaw.
A mosque is also located near the temple. Just found out from Mylo that it's Acheen Street Mosque.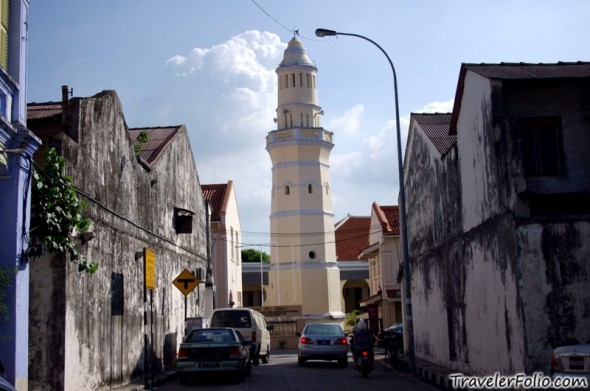 An OLD barber shop in the OLD town!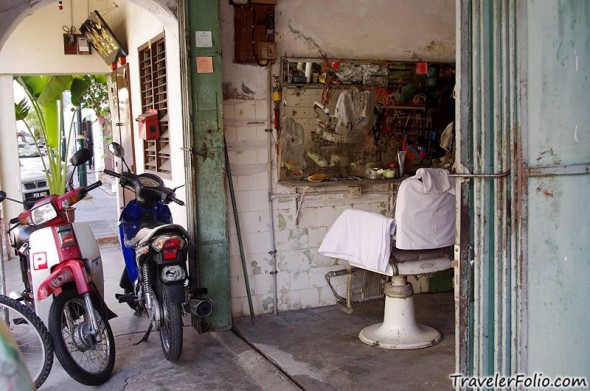 A temple altar.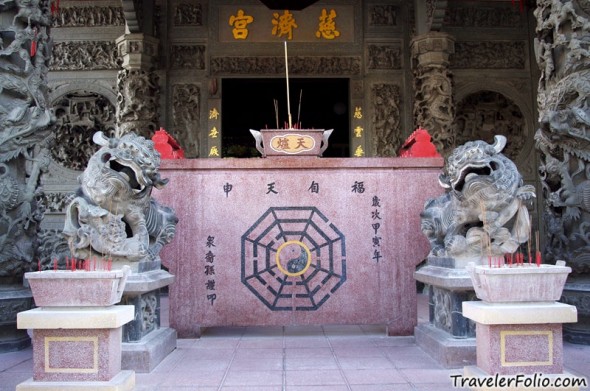 A can collector.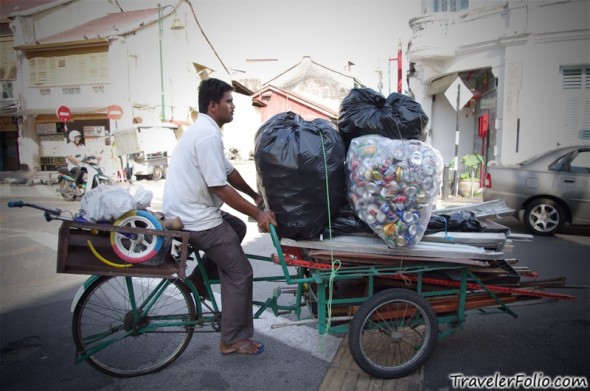 The backyard of some houses.
M.C.A = Malaysia Chinese Association.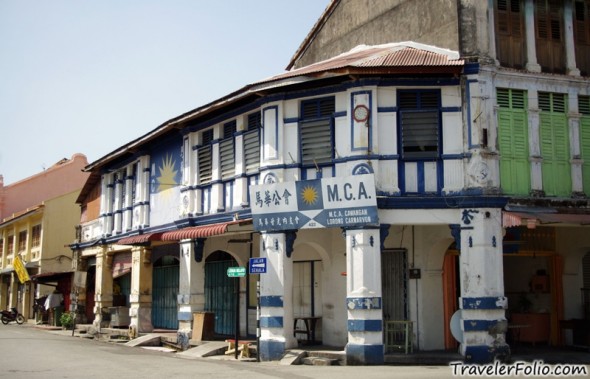 When this blog post title says "Randomly Penang", I mean it. The photos in this post were taken from anywhere in Penang. This wooden horse and carriage shot was snapped at New World Park in Georgetown. There is a hawker centre, restaurants, cafes (Oldtown White Coffee, Starbuck?) and Guardian Pharmacy within the premises.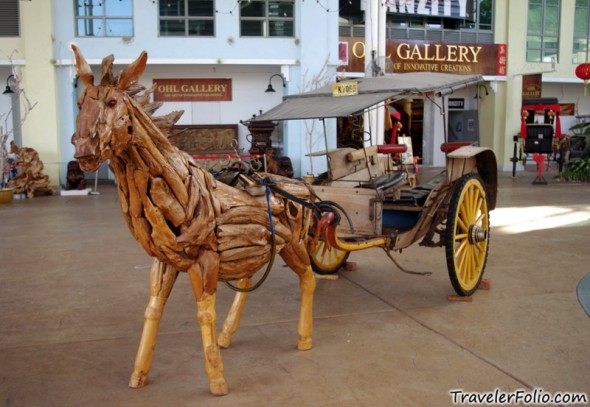 Take an evening walk along Church Street Pier to watch sunset. The pier is established since 1897.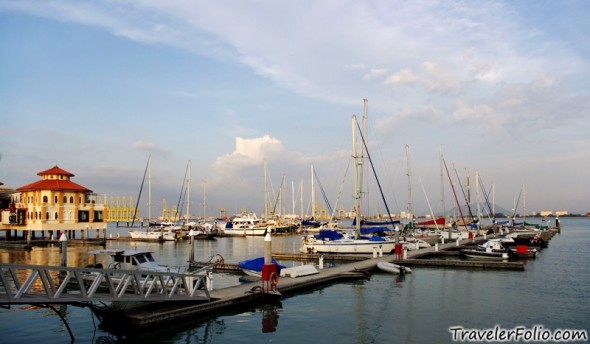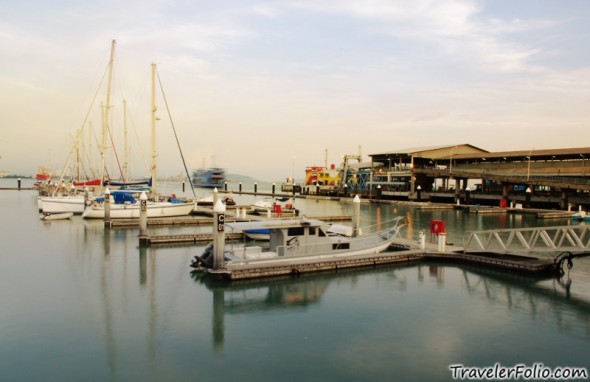 Rows of colourful kites on sales at a seaside near Queensbay Mall to serve the current kite-flying trend!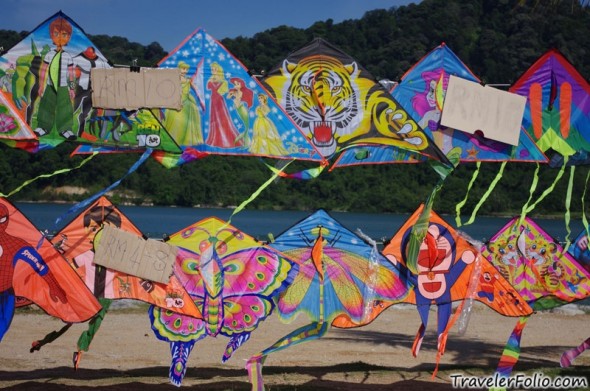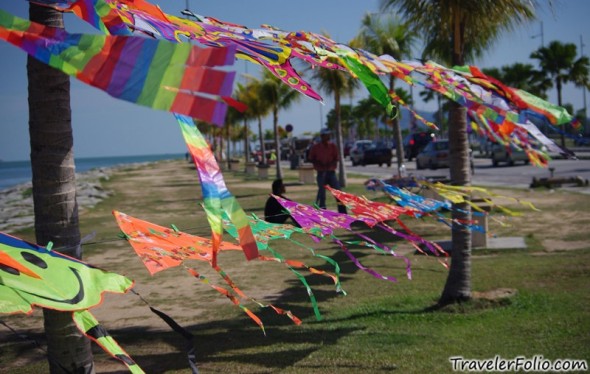 A mini kelong for the fishing enthusiasts!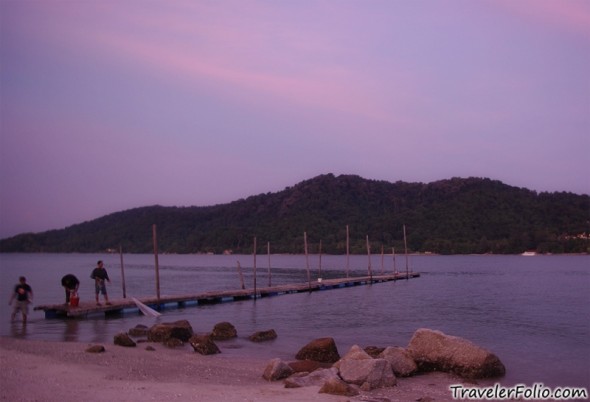 The Penang Bridge that connects the island to the mainland. The 13.5 km iconic landmark of Malaysia is one of the longest bridges in the world.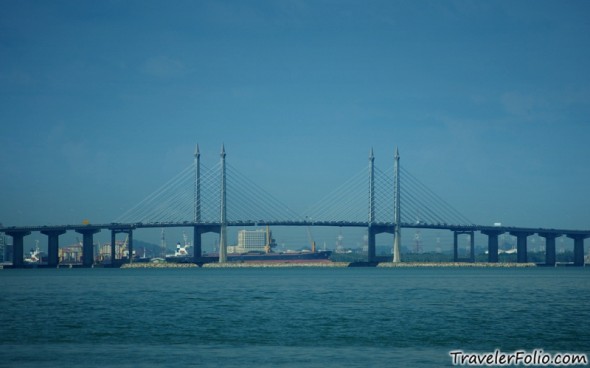 Penang Bridge at night.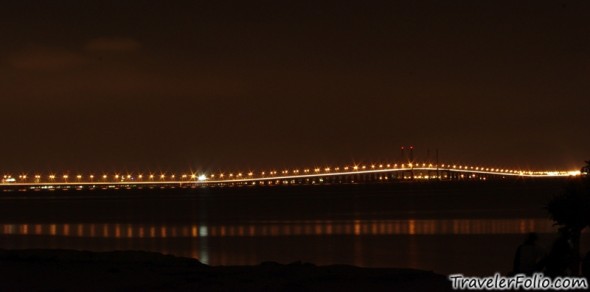 Bon Voyage!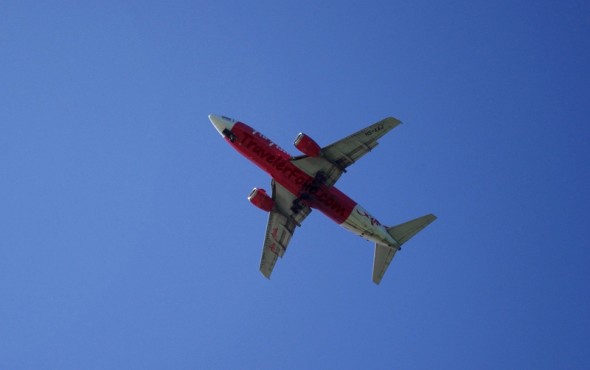 Previous Posts on Penang in this series: Penang Sightseeing | Cheah Kongsi