Wat Chayamangalaram temple is another popular tourist attraction in Penang. Built in 1845, the Thai Buddhist temple is popularly known as the Sleeping Buddha temple, as it houses one of the world's largest reclining Buddha.
The 33-metre long reclining Buddha.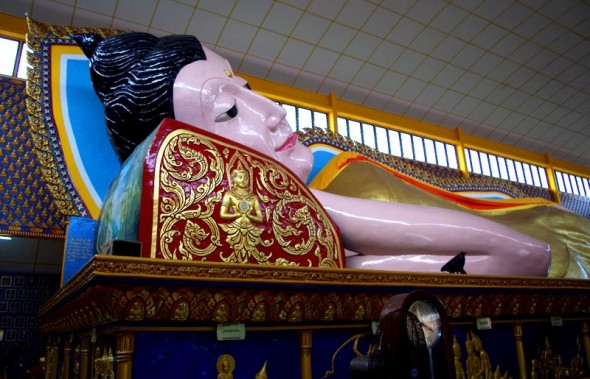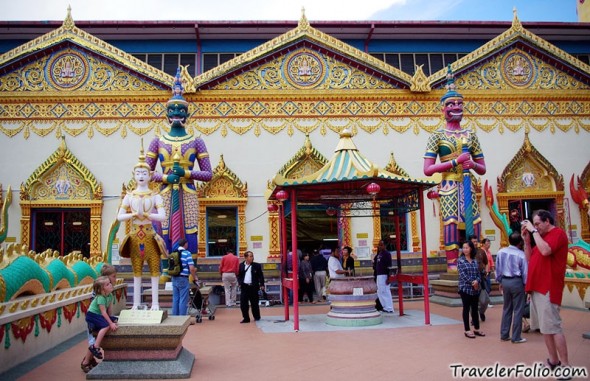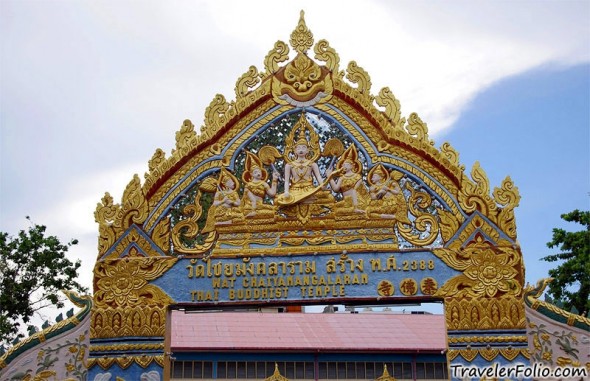 Just opposite the impressive Thai Buddhist temple is the grand and imposing Dhammikarama Burmese Temple. This magnificent temple is definitely worth a visit; I think it's much bigger than Wat Chayamangalaram and there is a beautiful garden in the temple complex. The architecture of the temple is remarkable and it features rows of Buddha statues from around the world. A very "international" temple indeed!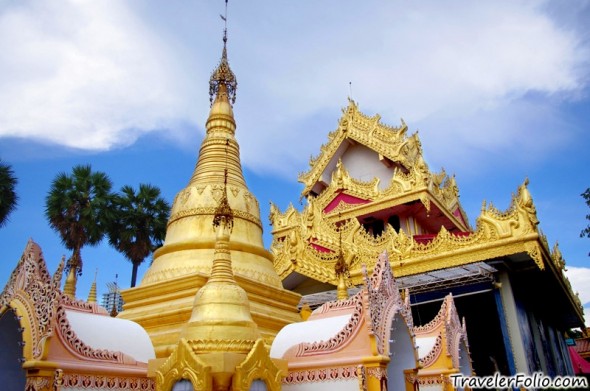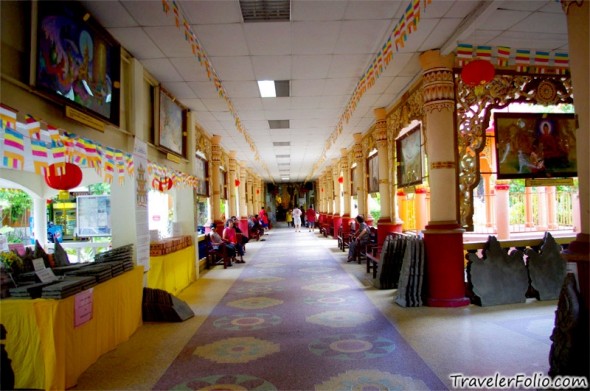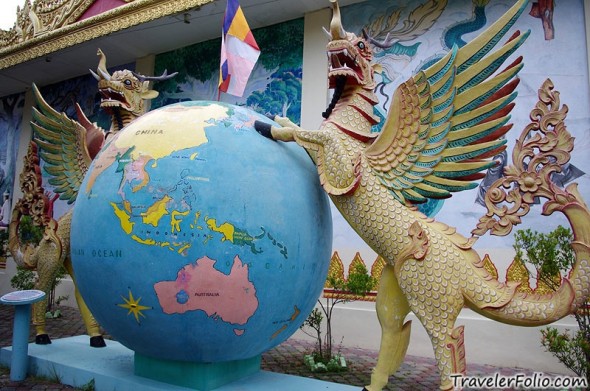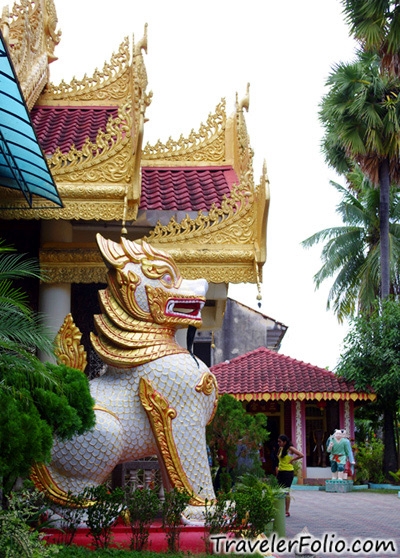 The typical road scene: we always drive along this main road with rows of old shophouses on both sides whenever we are in the old town area.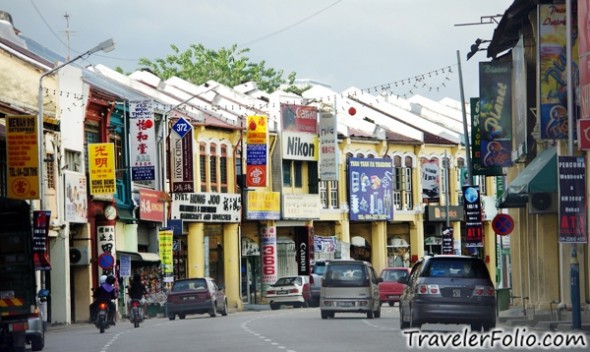 Passed by an abandoned dilapidated old school with rainbow across the sky.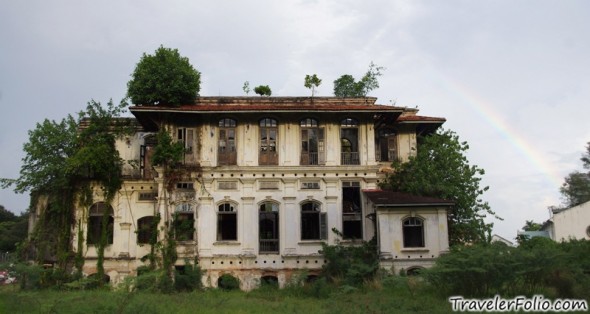 Whose Alma mater?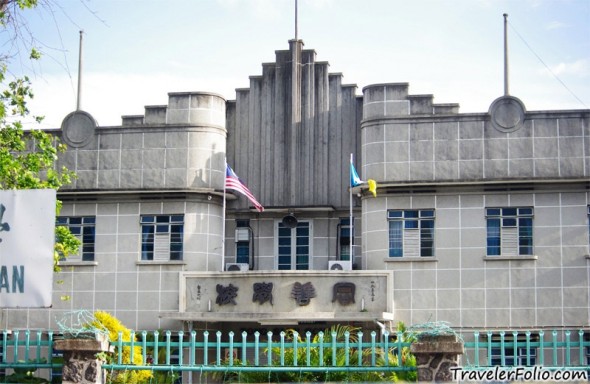 Fascinated by the bi-colour orange blue sunset near the airport. It's not photoshopped.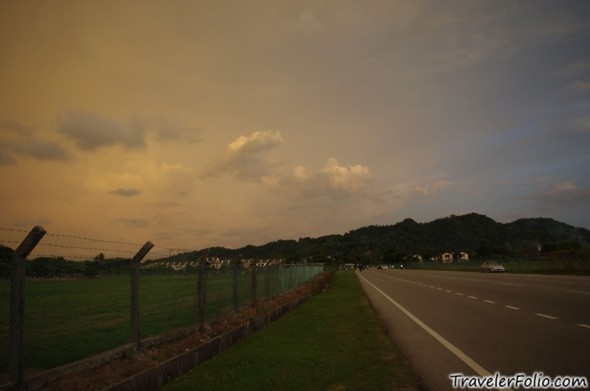 The twilight zone…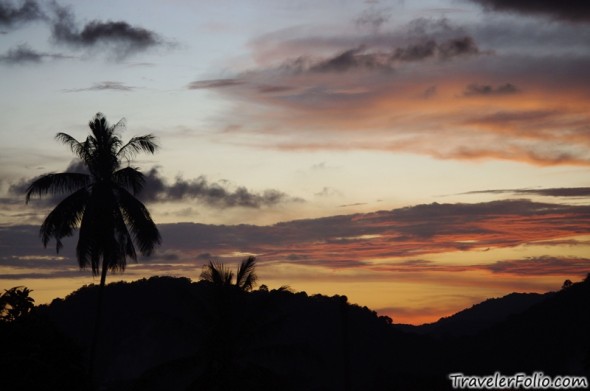 Next, more photos from Penang!
Read previous post: Cheah Kongsi in Penang