This time, we decided to pull over the car and explore the nooks and corners of Old Penang on foot. Unknowingly, the quiet path that we took is a heritage trail that leads to one of the oldest Straits Chinese clan associations in the core zone of the UNESCO World Heritage Site. Located in Georgetown, the small entrance of Cheah Kongsi is like a hidden recess along Armenian Street. The distinctive temple roof and the red-walled passageway did look inviting enough for us to step into the historic property.
As we walked into the garden, the keeper of the property appeared out of nowhere (*mysterious*) to welcome us and even offered to show us around the place. It was free entrance plus a helpful guide! The 1870s Penang-style temple is a hybrid of a Chinese temple, a Chinese courtyard mansion and a colonial bungalow.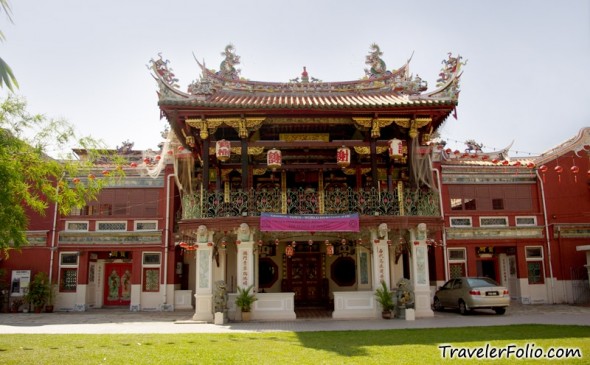 Traditional red Chinese doors with painted figures.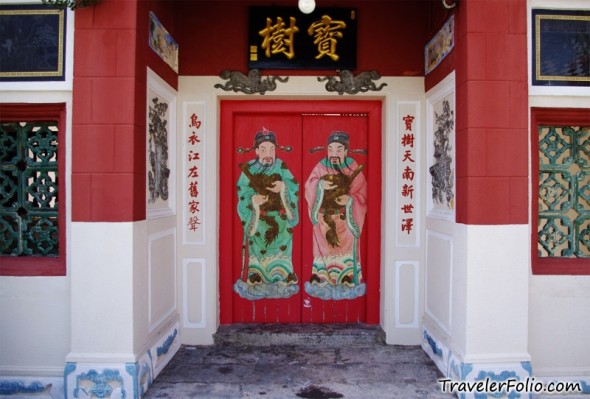 The Chinese script on the wall was written by the Chinese revolutionary leader, Dr Sun Yat-sen. This used to be a meeting room on the ground floor.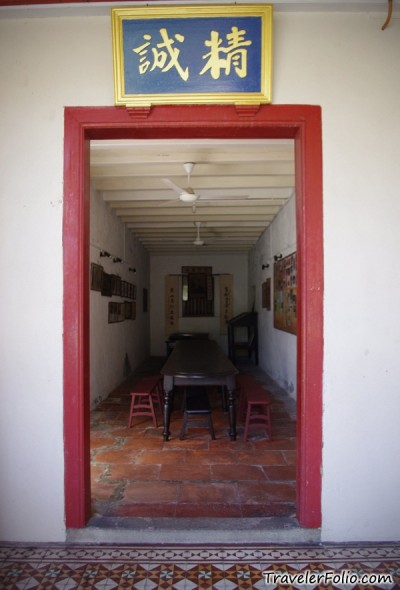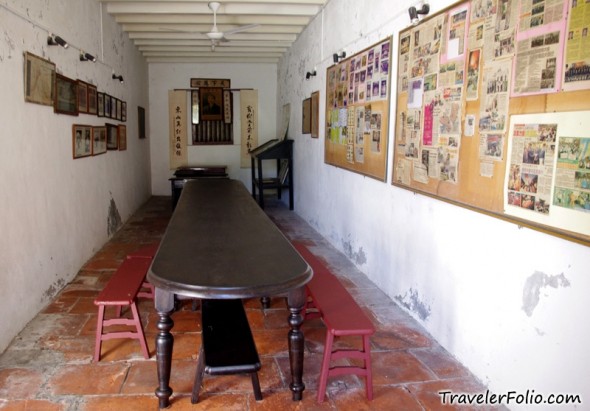 We were surprised that the temple is actually located on the second level of the property instead of the ground level like most temples.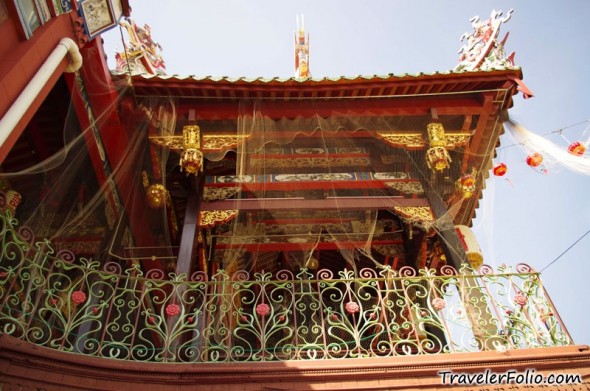 This is the temple on the second level.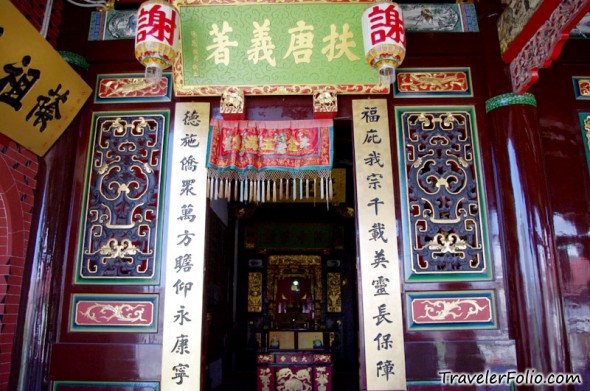 The intricate design and structure of the two-storey building has an interesting blend of Chinese, Malay and European identities.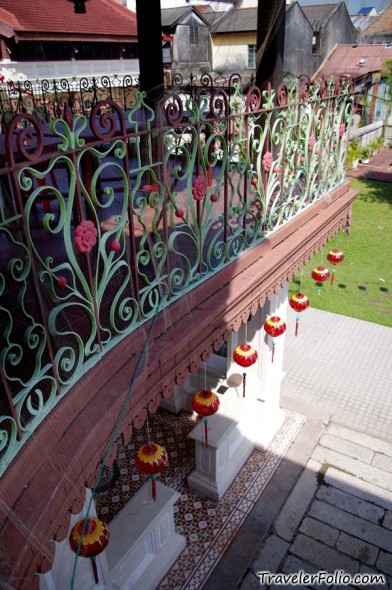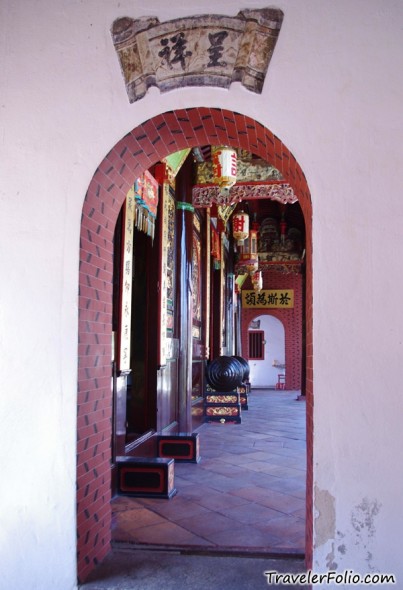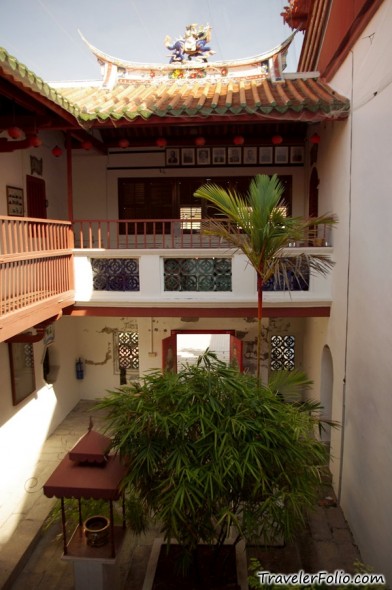 The keeper was quite amused to find me busily snapping away in the mansion and asked if I would be photographing every part of it. I told him "It's not possible. There are so much to appreciate in this clan house; unless I can stay here." May I?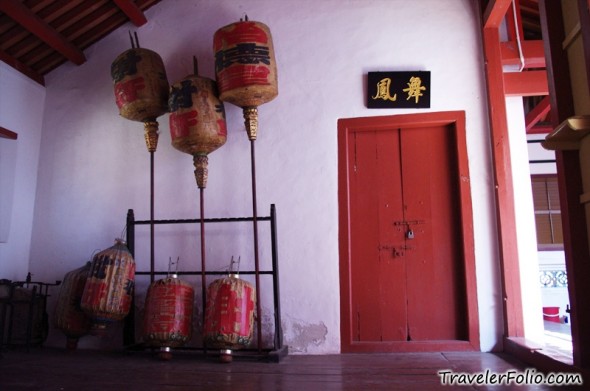 An old antique cabinet displaying porcelain art.
Apparently, it's a recreation room with an opium bed on the right and a Mahjong table in the centre!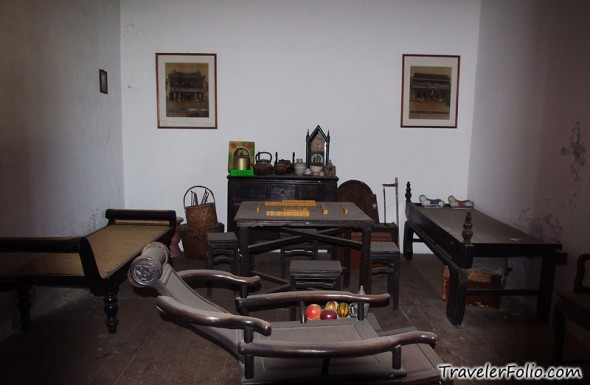 An old time office. Just look at the young Queen Elizabeth's portrait and you can guess the age of this office!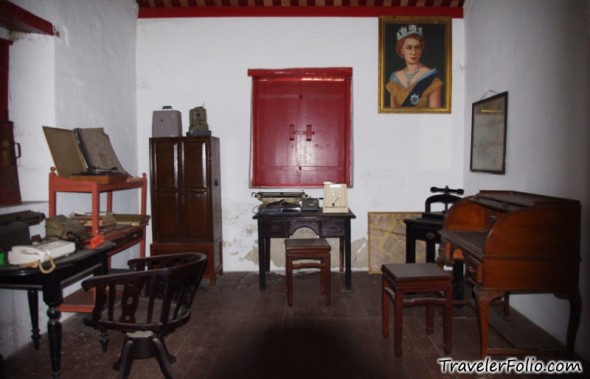 The bedroom of a Peranakan. This property seems to have something of everything!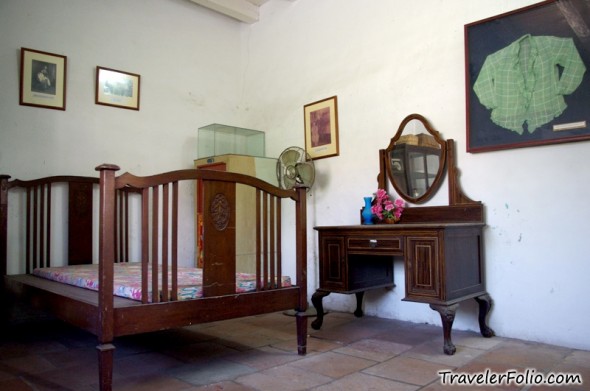 And there is an old school in the premises too!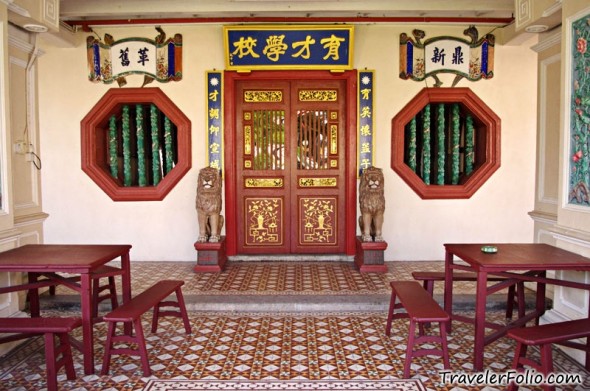 Stay tuned for more Penang updates!