Now we have the world's largest oceanarium in terms of water volume at Resorts World Sentosa. The Marine Life Park brings together both wet and dry experiences with two world-class attractions – Adventure Cove Waterpark and S.E.A Aquarium.
S.E.A Aquarium
S.E.A Aquarium, the world's largest aquarium, is home to 100,000 marine animals across over 800 species from sharks, manta rays, goliath grouper to schools of rarely sighted fish all flaunting around gracefully. It holds 45,000,000 litres of water, comprising of 10 zones with 49 habitats.
The Open Ocean habitat takes centre stage with the world's largest viewing panel measuring 36-metre wide by 8 8.3-metre tall, giving the feel that you are standing right on the ocean floor. This actually reminds me of the world famous Okinawa Churaumi Aquarium which I visited in Japan last year.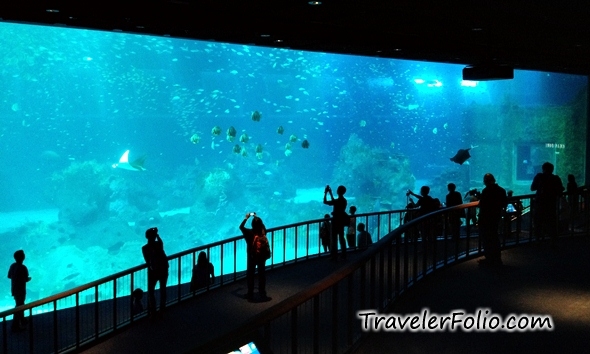 So if you have not been to Churaumi Aquarium, the Open Ocean habitat extends a similar visual experience, minus the three whale sharks. It contains more than 18 million litres of water and 50,000 marine creatures reside in it.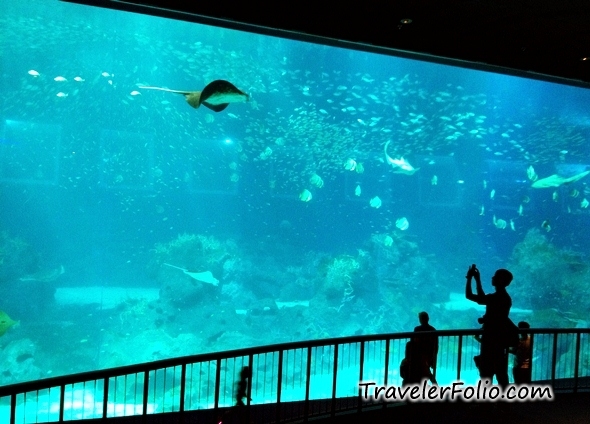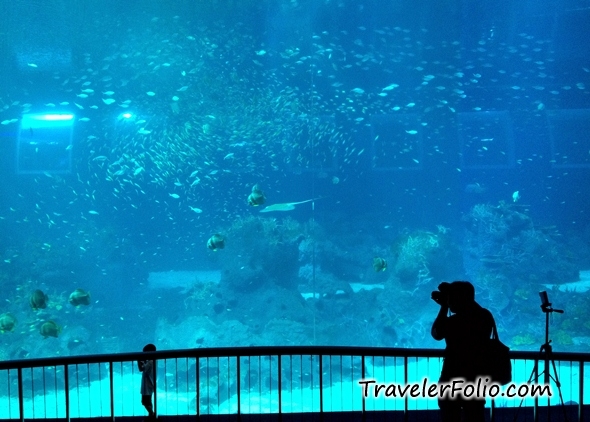 Rays gliding past gracefully beyond the glass panel.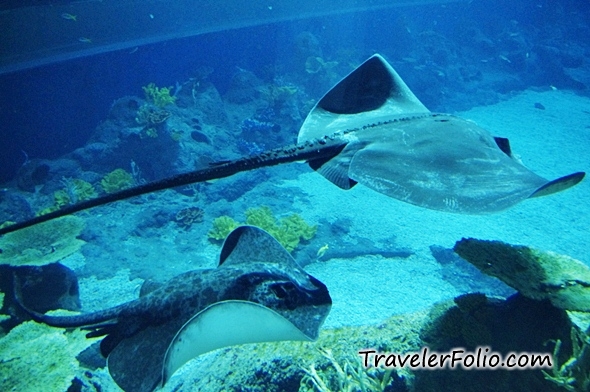 There are 12 species of sharks, a total of over 200 of them can be spotted at the Shark Seas where the travellator transports you effortlessly across the ocean floor. Spot the nurse shark, bamboo shark and reef shark, just to name a few.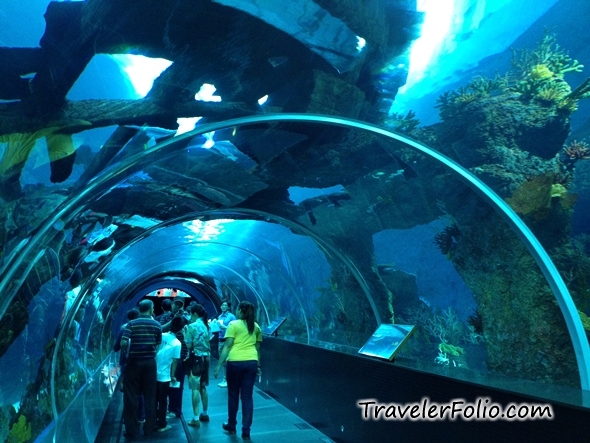 It's therapeutic to see marine creatures weaving in and out of the shafts of light.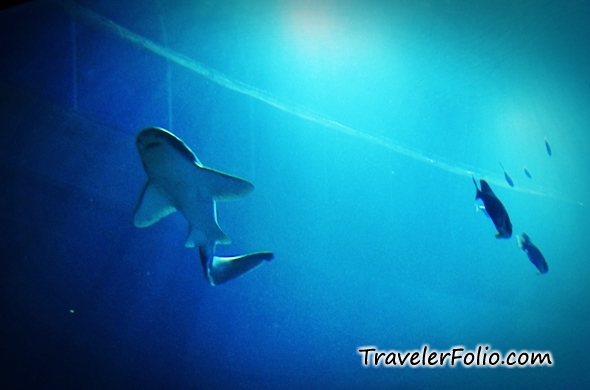 Soaring like an eagle.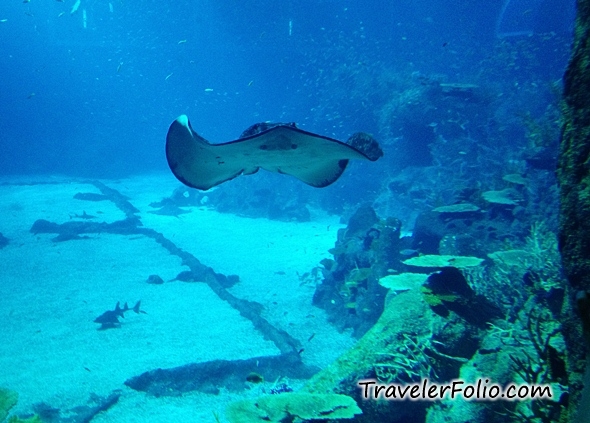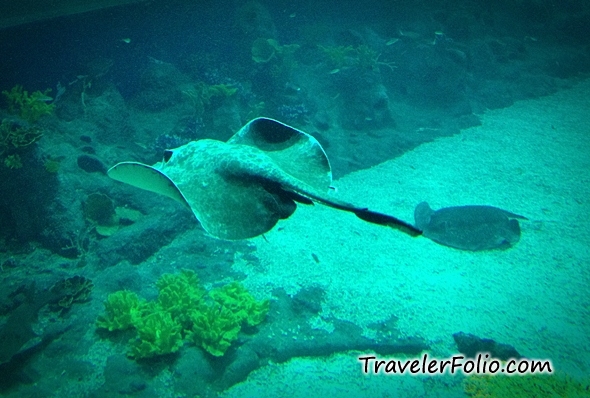 The Discovery Touch Pool at Zone 2: Strait of Malacca and Andaman Sea allow guests to take a close peek into the habitat to learn about marine invertebrates, sea cucumbers and sea stars.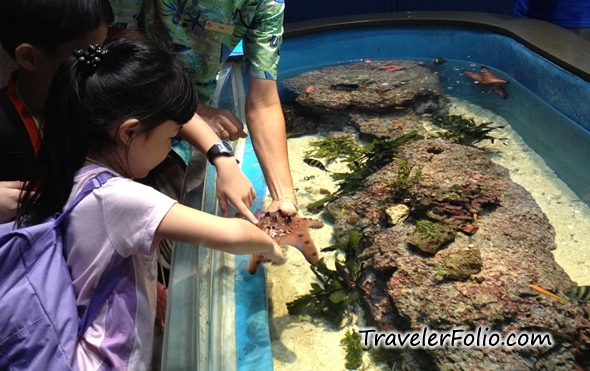 Sea Jellies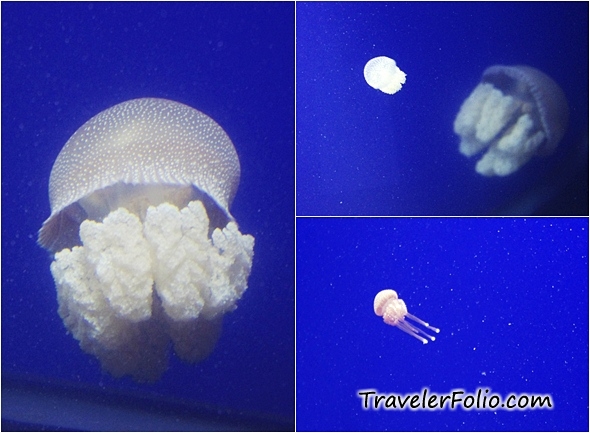 Finding Nemo.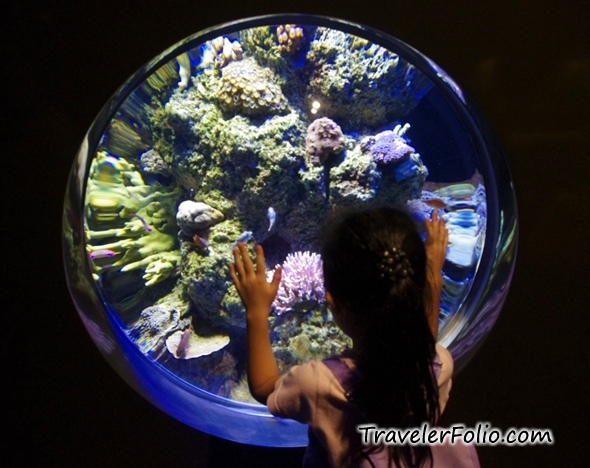 The fascinating underwater scenery looks like a moving screensaver.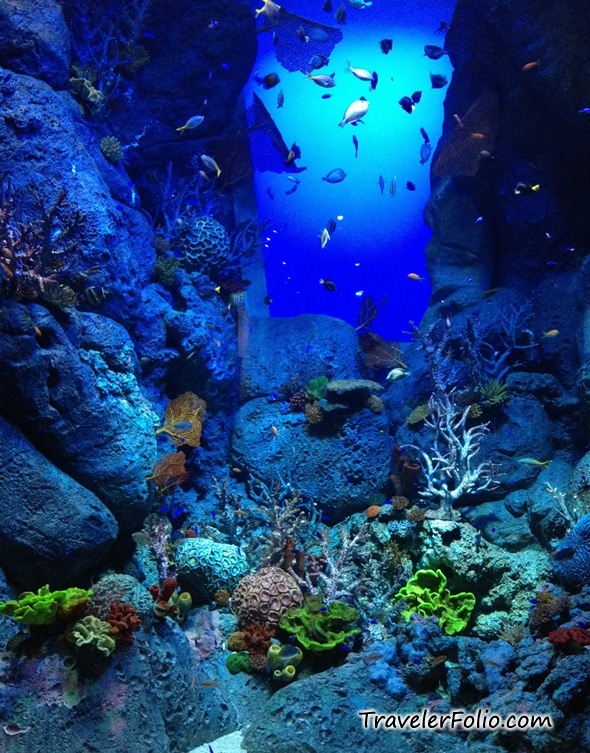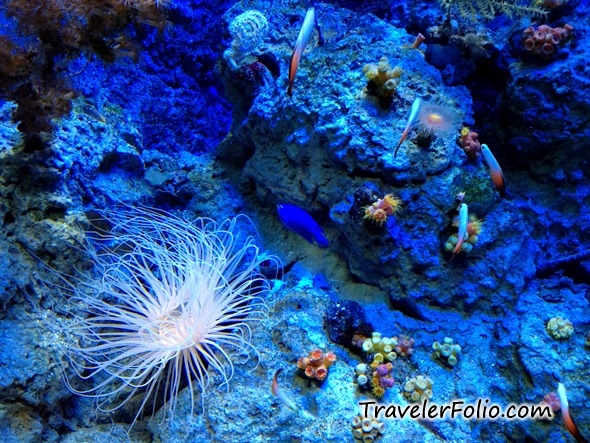 The tank features a shipwreck and colourful fishes.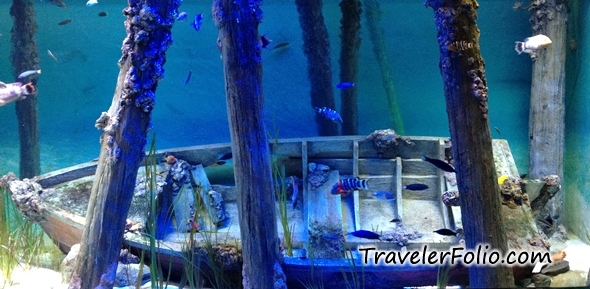 These are the lovely fishes that I saw while snorkelling in Malaysia and recently, the new 7 wonders – Komodo island, Indonesia.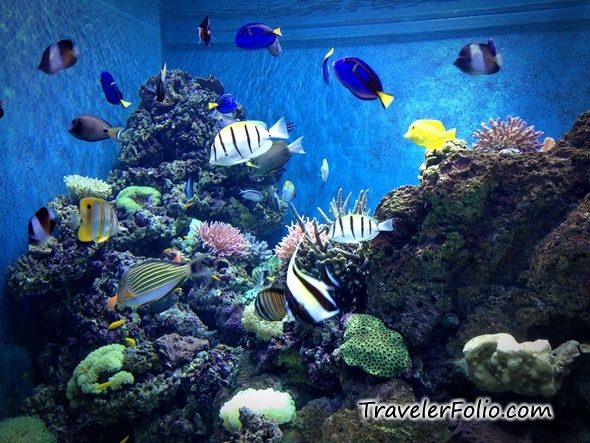 The exotic lobster…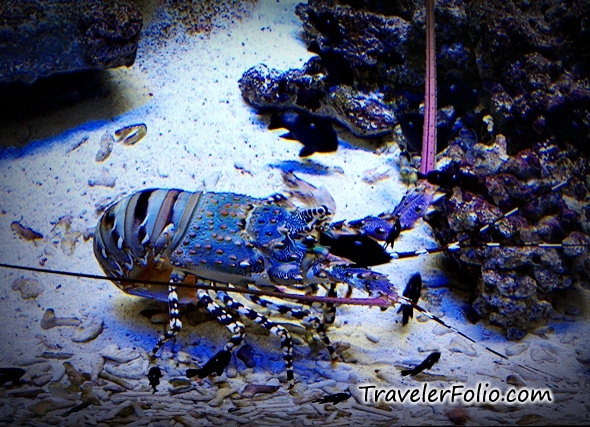 The not-so-friendly looking eels.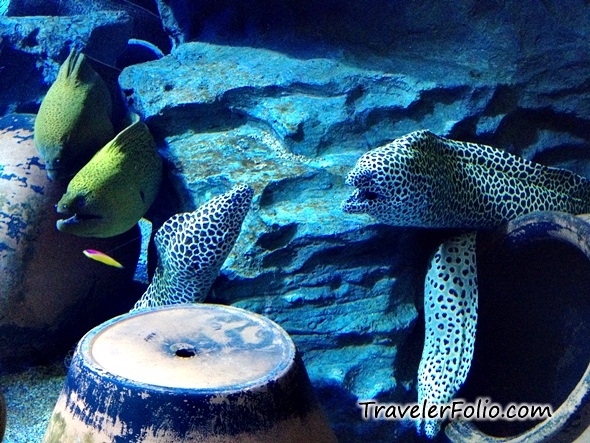 Pretty aquatic fish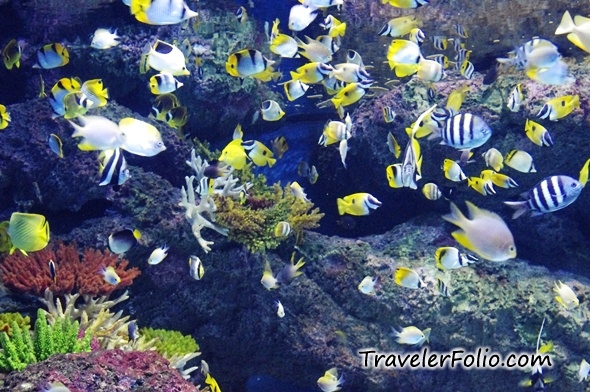 They called this the Red Sea and the highlights include the Gorgonian Reef, Reef Slope and Fringing Reef. You know I did my introductory dive with wild dolphins at the Red Sea in Eilat, Israel.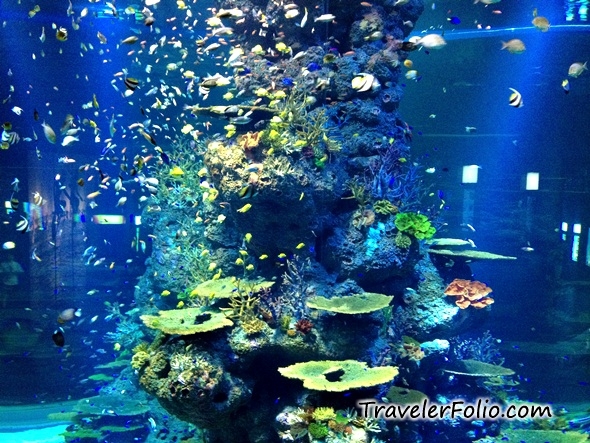 S.E.A Aquarium Opening Hours and Ticketing
Monday – Sunday: 10am – 7pm
One-day pass: Adult S$29, Child & Senior $20
Cost of Ticket includes entry to the Maritime Experiential Museum.
Adventure Cove Waterpark
The Adventure Cove Waterpark is themed around a tale of ancient sea life civilisation. Enter the park and walk into a giant storyboard featuring three chapters of the Volcanic Archipelago, the Ancients, and the coming of the New Age.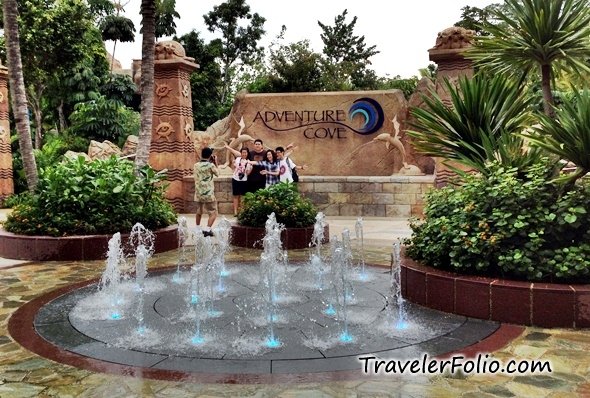 Be intrigued by the intricate carvings, symbols and mystical creatures like the winged dolphins found throughout the park.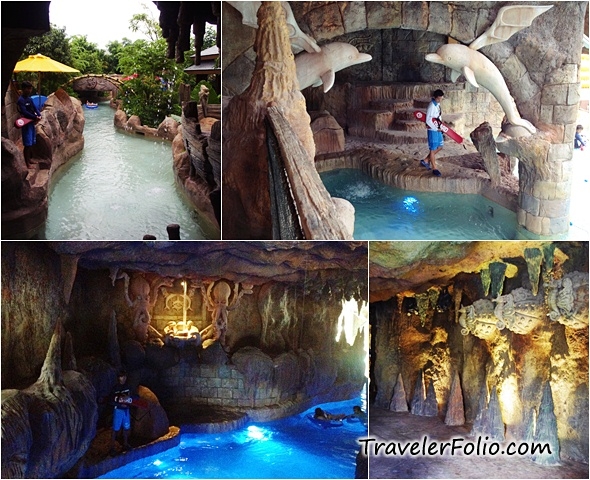 And the Adventure River is one of the region's longest lazy river attractions, taking visitors through 14 themed scenes of tropical jungles, grottoes, a surround aquarium, canyons, gardens and more.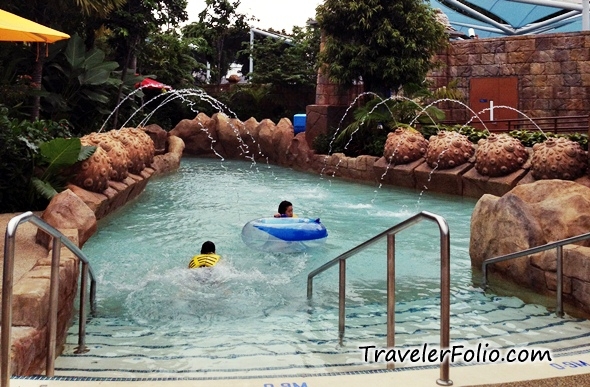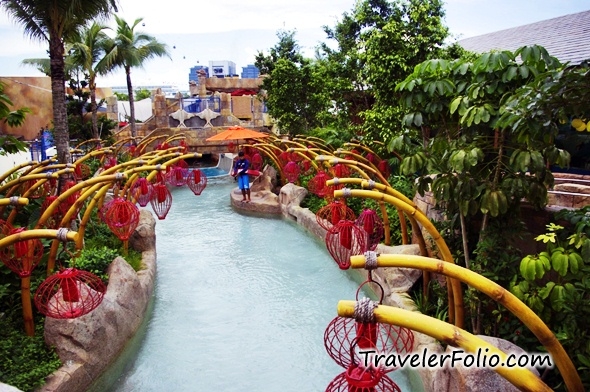 For thrill-seekers, get your adrenaline rush with six water slides, including the region's first hydro-magnetic coaster – Riptide Rocket; Spiral Washout as you get funnelled into a gravity-defying oscillating tube ride and Pipline Plunge where you take the exhilarating turns and twists down dark enclosed tunnels. The Bluwater Bay is out to please the crowd with its giant wave pool and waves of up to 2.2-metre high.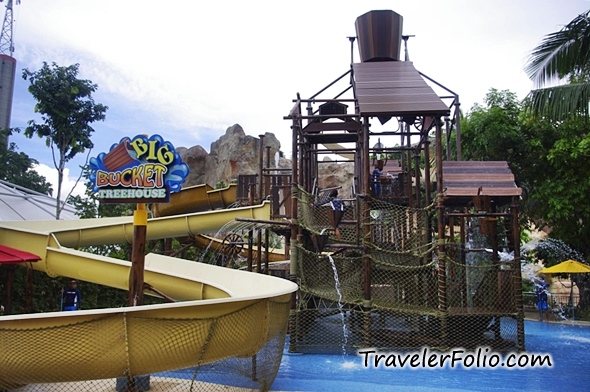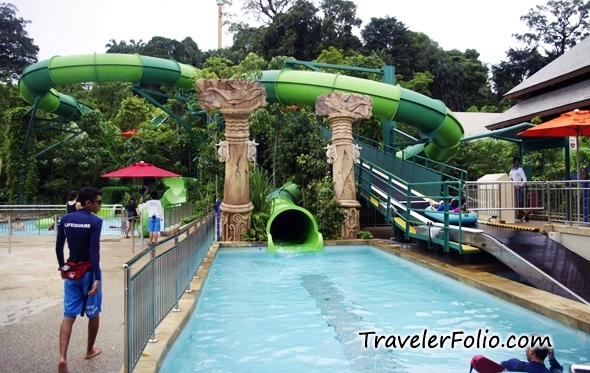 Race down a bumpy two-lane waterslide on a racer mat at Dueling Racer!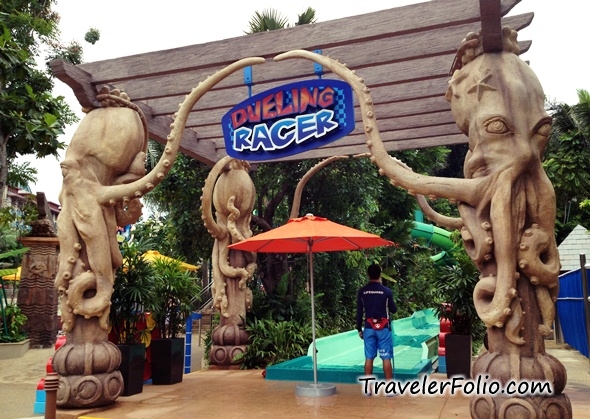 Children's life jackets of different sizes at the park.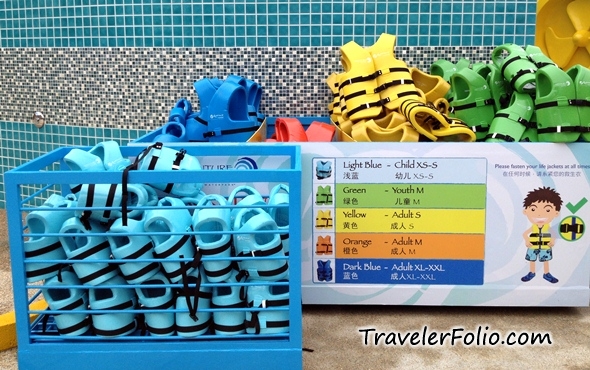 Snack like an alien!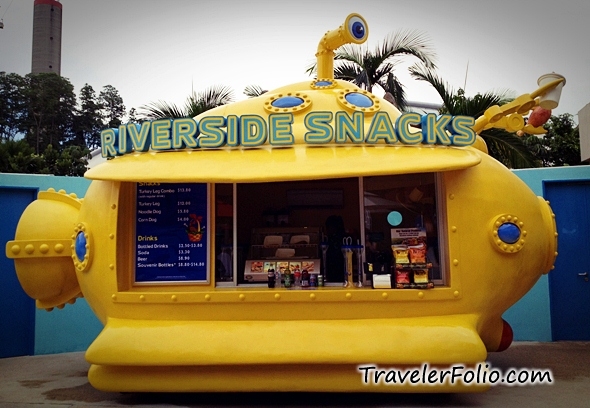 The food booth you can tell from far what it is selling.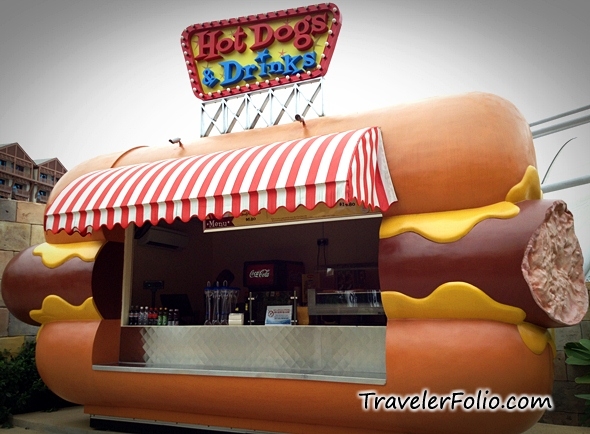 The waterpark is one of its kind in the region to have marine life at the Rainbow Reef where visitors can immerse and snorkel with thousands of colourful fish in their reef habitat.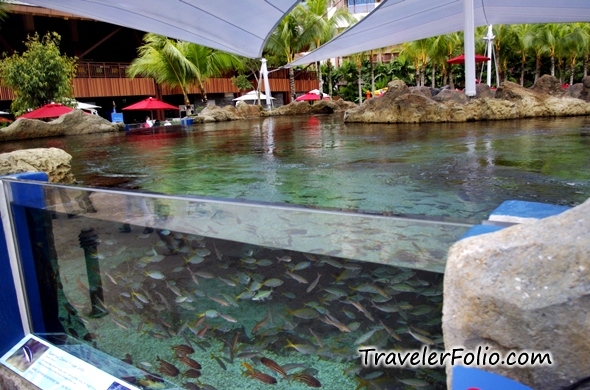 I think it's nice to provide an opportunity for people who are afraid to snorkel in the sea to enjoy a good time swimming with schools of fish at Rainbow Reef.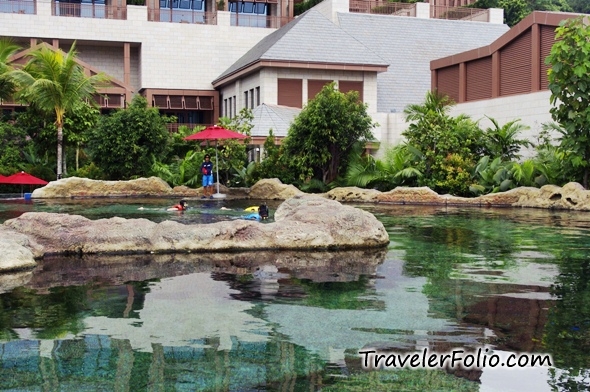 Spot these fishes as you snorkel in the Rainbow Reef.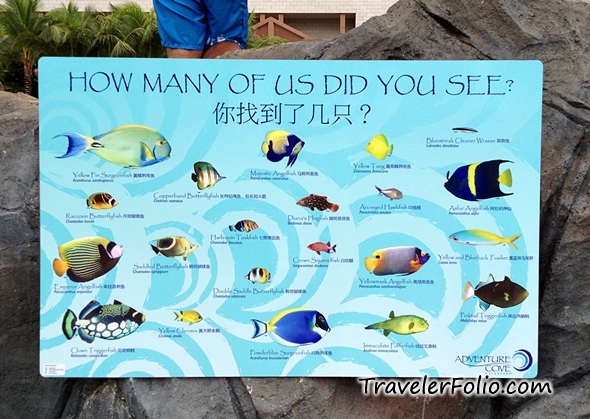 Adventure Cove Waterpark Opening Hours and Ticketing
Monday – Sunday: 10am – 6pm
One-day pass: Adult S$29, Child & Senior S$20
More info on www.rwsentosa.com