Technically speaking, we only had a day in Jakarta – the day we arrived at the capital city around noon time and the day we departed from Jakarta after a night in Bandung. When time is an important factor on a short trip like this, it's advisable to cut down on the travelling time around the bustling city due to unforeseeable traffic conditions.
It's recommended to engage a good travel agent to take care of the itinerary and bus you around to discover the sights and attractions in Jakarta and Bandung. Mr Abdullah from BMWtours was our professional tour guide who interpreted and helped us understand better the culture and heritage during the 3 days 2 nights Garuda Indonesia Experience.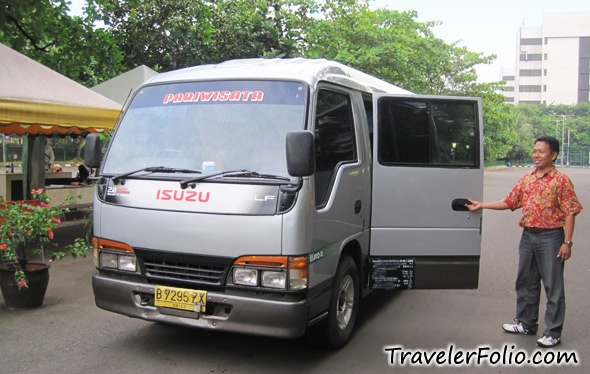 A vid of us crossing a busy road in Jakarta with the help of the locals. "Wooh! I like you."
Bajaj – a traditional three-wheel public transport in Jakarta.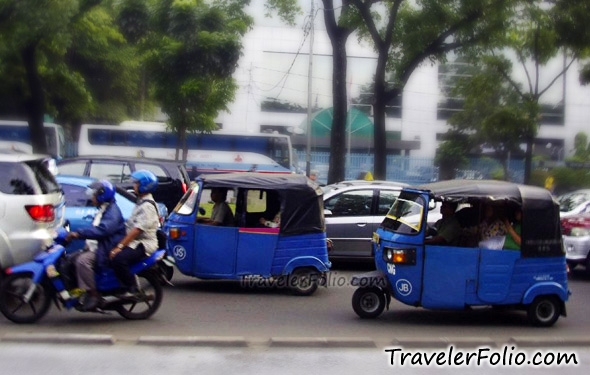 Little adults on a bicycle.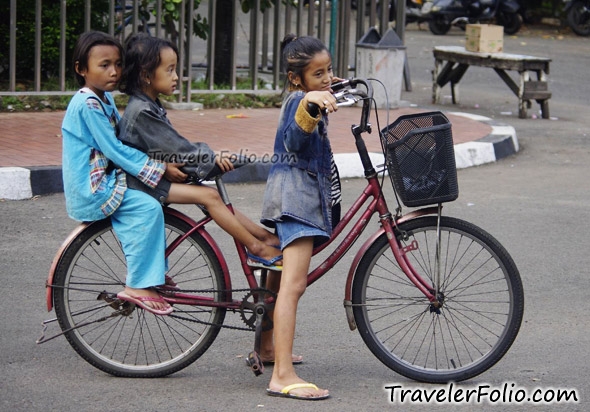 The National Monument at the Medan Merdeka Park is a very popular attraction for both tourists and locals alike. An icon for Indonesia's independence from the Dutch colonial rule, the 132-metre obelisk monument looms over the cityscape of Jakarta, signifying the cultural heritage of Indonesia.
At one glance, it didn't appear to be like a mosque. We were surprised to learn from Mr Abdullah that Masjid Istiqlal (Istiqlal Mosque) is the largest mosque in Southeast Asia! In fact, President Barack Obama delivered a speech at the mosque this month (Nov 2010)!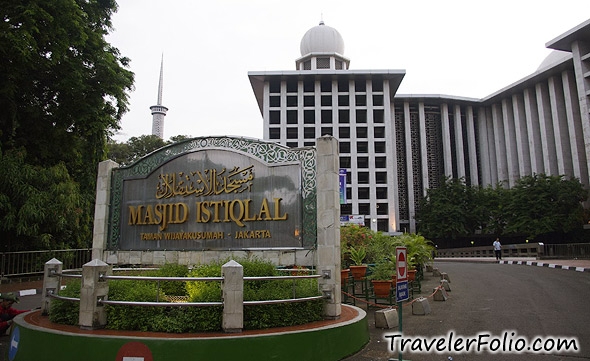 Just opposite Istiqlal Mosque stands a fine example of a Gothic Revival style architecture built in the early 1900s – Jakarta Cathedral aka Gereja Katedral Jakarta. The historic Roman Catholic Cathedral is the seat of the Roman Catholic Archbishop of Jakarta.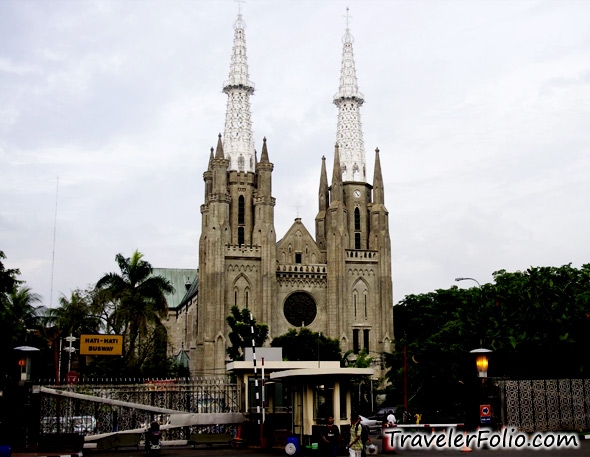 While we were in the Cathedral, a baptism was in progress.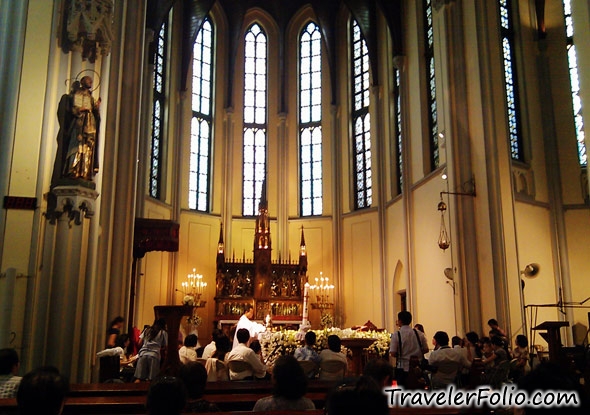 For keen shoppers who love to hunt for budget buys and test their bargaining skills, visit Mangga Dua – the largest wholesale complex in South East Asia where a wide spectrum of clothes, accessories, shoes, electronic products and others are on sales. Immerse with the locals; you can easily spend a day at Mangga Dua as it comprises of six large shopping centres!
Shopping tips from a local: try to ask for a discount of up to 50% while shopping at Pasar Pagi Mangga Dua, one of the shopping centres at Mangga Dua complex. Also, it's easy to lose your partner during the shopping frenzy; set a meeting point that you can't miss!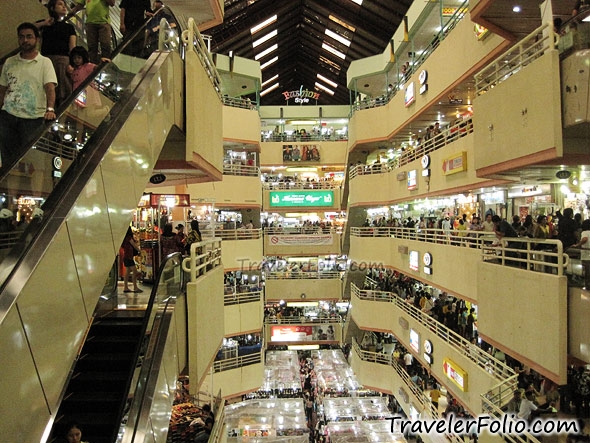 If you have not mastered the art of bargaining, head down to Grand Indonesia Shopping Town that's linked to Hotel Indonesia Kempinski where we stayed, and shop comfortably while browsing through haute couture boutiques where prices are fixed.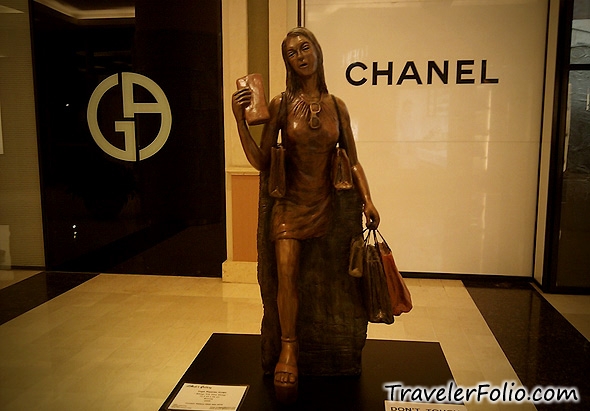 Random pic: miniature bicycle models.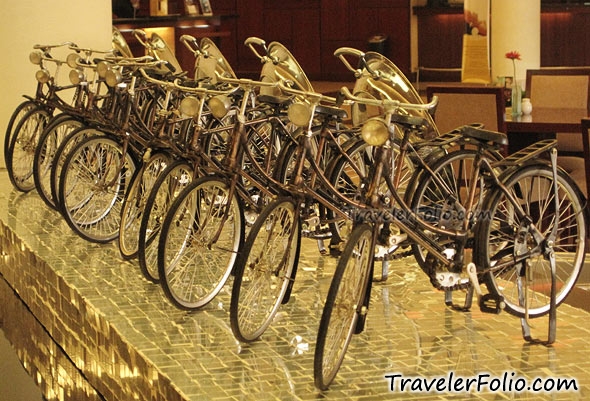 When night falls, chill out in Paulaner Bräuhaus at Hotel Indonesia Kempinski for some fresh German beers and Bavarian specialties. That's where we had a blast during the Oktoberfest in Jakarta!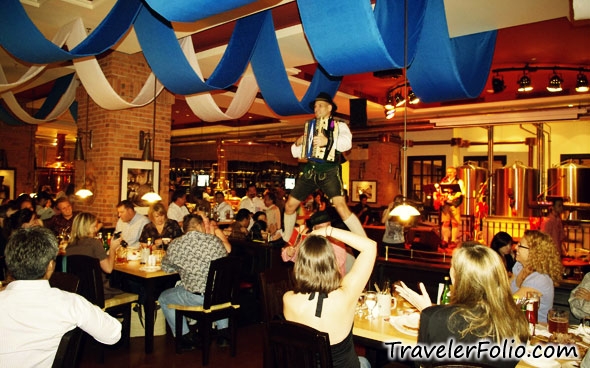 Garuda now offers very good deals for weekend getaway from Singapore to exotic destinations in Indonesia till 31 March 2011. The promotion packages include luxury hotel stays + return air ticket. Check out garudaindonesia.com.sg
Upcoming: A trip to Bandung for its hot springs, active volcano and great shopping at factory outlets!