My friends who went on a Royal Caribbean Cruise have been raving about how much they enjoyed the cruise vacation. The couple have even decided to book another cruise for their honeymoon next year to save the hassle of trip planning. Sounds good! I've not been on a holiday cruise before. When OMY extended invitation to join "My Royal Caribbean Cruise Adventure" onboard LEGEND OF THE SEAS, I went.
Together with about 50 OMY bloggers, we spent around 3 hours to check out the facilities and suites on the 70,000 tons cruise ship that has just refurbished early this year, and had lunch before we disembarked LEGEND OF THE SEAS. It was certainly too short a trip for a pampering cruise indulgence but a nice catch-up with friends like Edmund, Maryann, Walter, Catherine, Keropok Man, Alvin, Calvin and acquainted with new friends too.
If this blog post is good enough to be selected as one of the 10 finalists, I'll have a chance to go onboard LEGEND OF THE SEAS for a 5D4N Isle of Southeast Asia Cruise. I stay up late to edit the photos and write this post, but I know I lack the creativity now as it's already 4am! If there is an opportunity to embark for a real holiday cruise on LEGEND OF THE SEAS, I think I can capture more lovely photos and write a better blog for the award-winning cruise! *wink* =)))
Here is a video compilation of photos taken onboard LEGEND OF THE SEAS. Hope you like it! (p.s: it may take sometime to load)
Onboard LEGEND OF THE SEAS.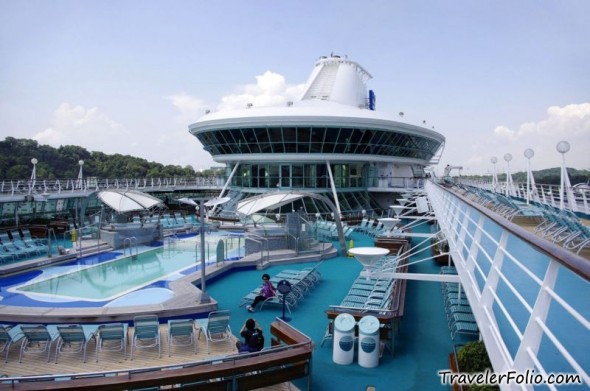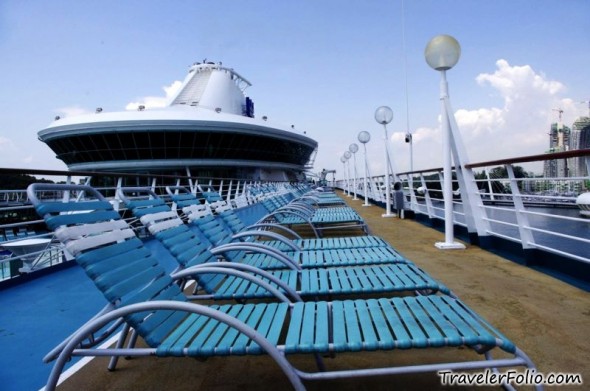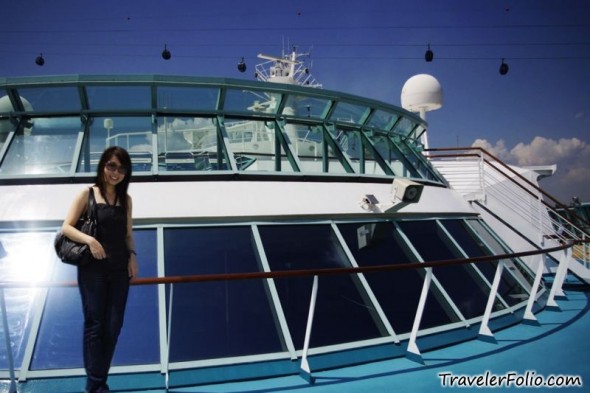 A sea view from LEGEND OF THE SEAS.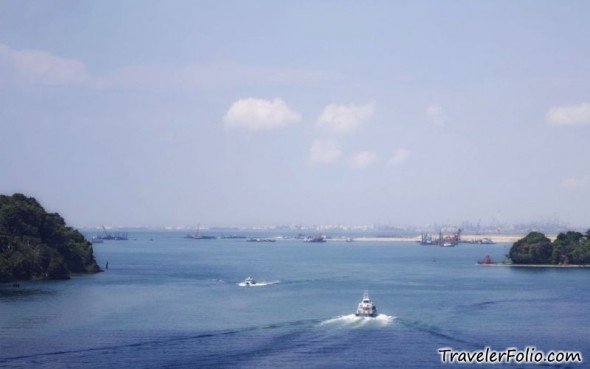 There are plenty of onboard activities to keep you entertained. For the golf lovers, you can hang out at the 9-hole miniature golf course.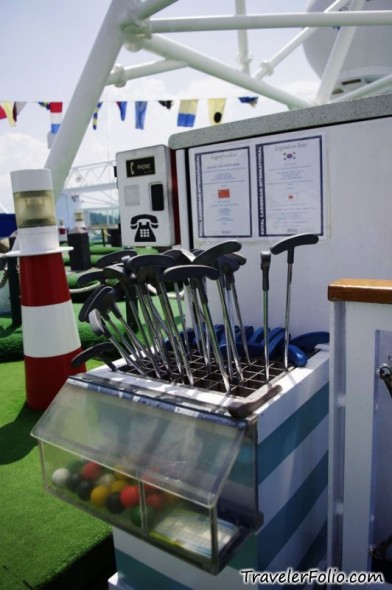 A rock-climbing wall for the adrenaline junkies.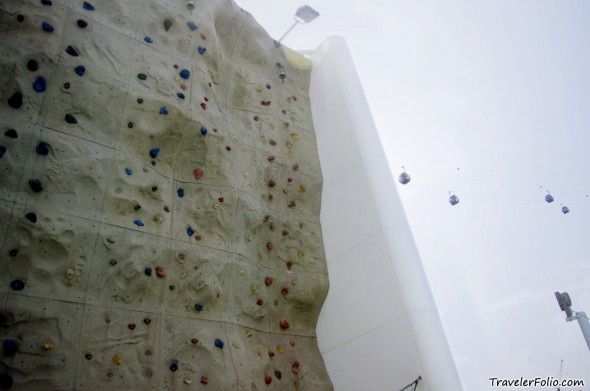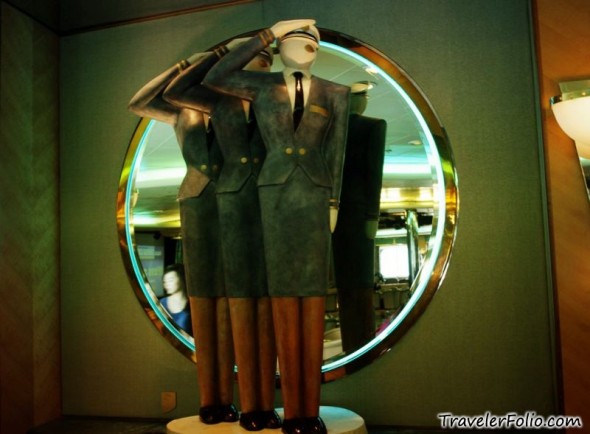 A bunch of bloggers at the briefing.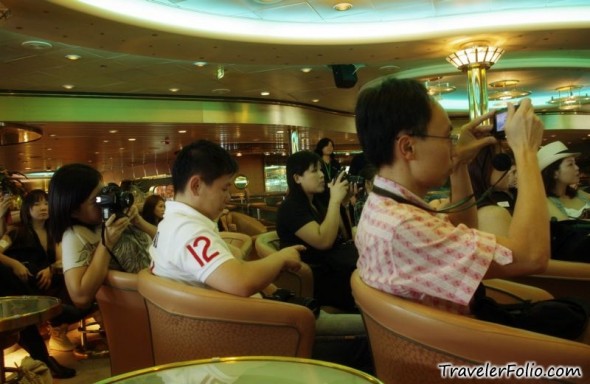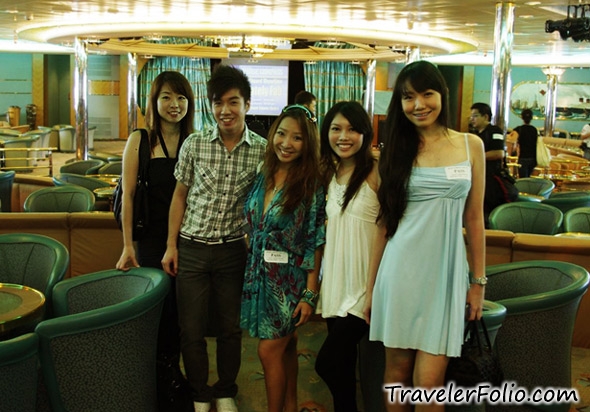 Walter & Edmund.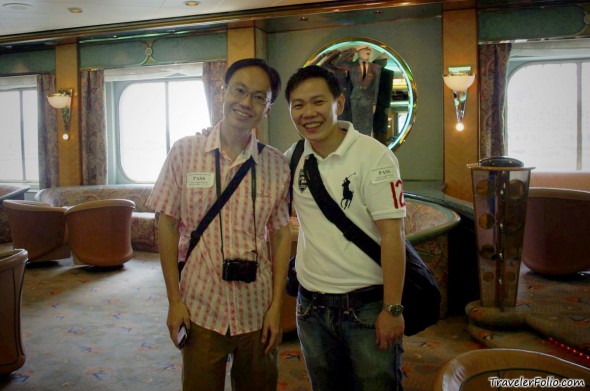 Opulent.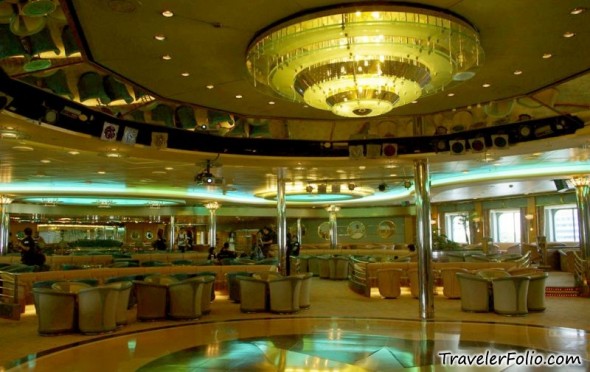 Pretty girls!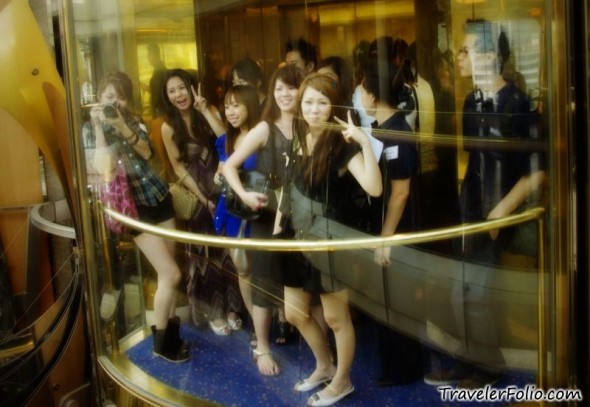 I almost forgot that I was on a ship. LEGEND OF THE SEAS is like a megacomplex with entertainment & activity centres, day spa & fitness centre, restaurants and of course, a wide selection of staterooms for rest and relaxation.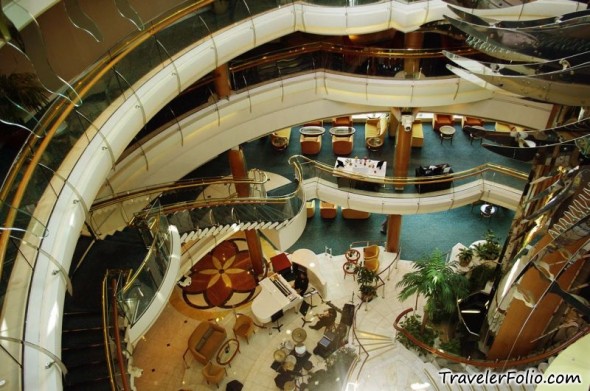 The friendly virtuosos who are always ready to pose for a shot.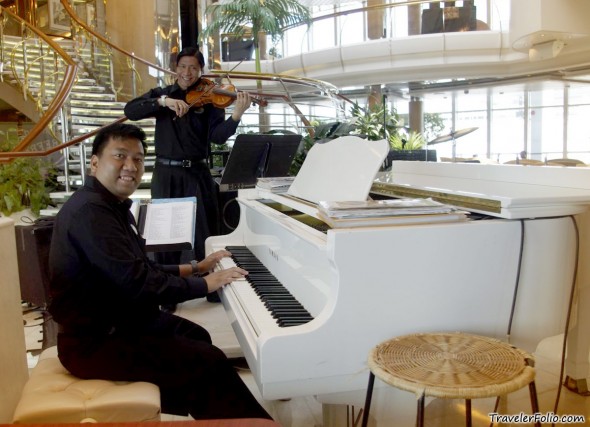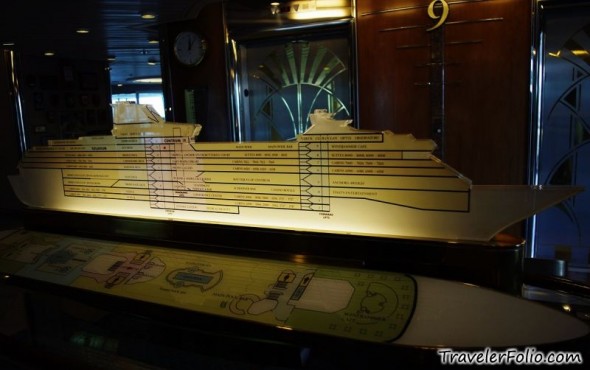 Swimming pool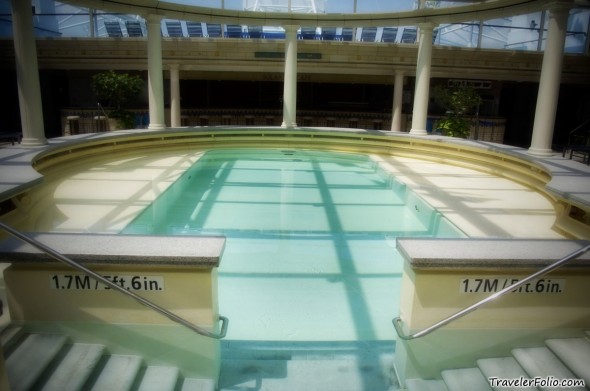 Royal Caribbean Online Internet Centre.
Try your luck at Casino Royale.
The Spa centre.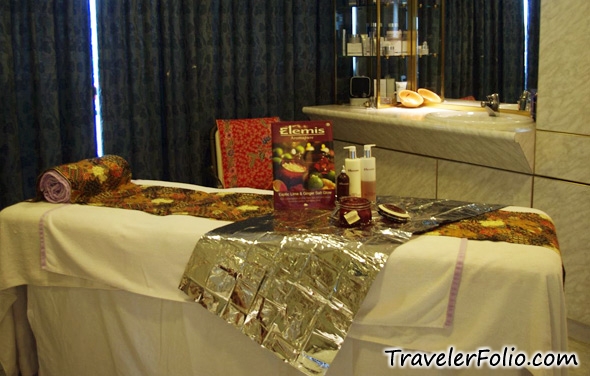 Sauna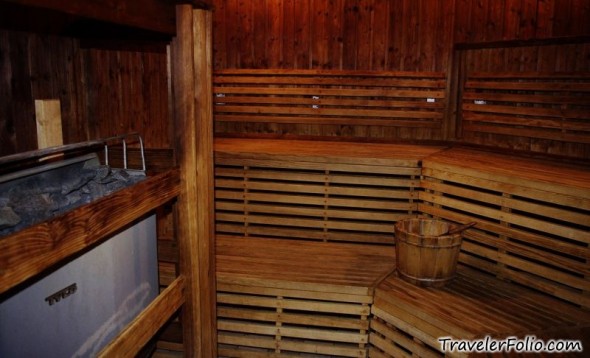 A Junior Suite with an ocean view.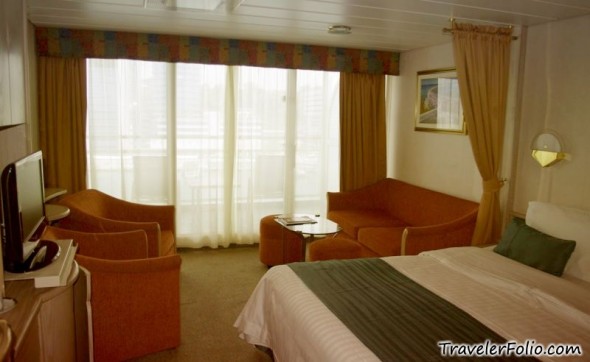 The Fitness Centre where you can exercise with an ocean view!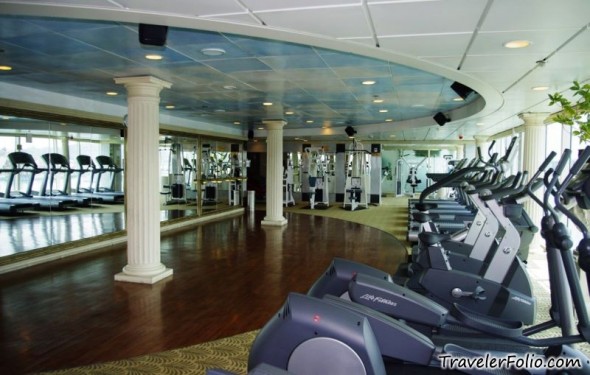 LEGEND OF THE SEAS was built in 1995.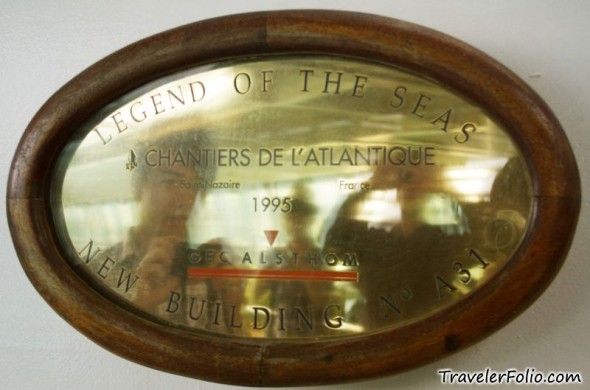 Lunch at Romeo & Juliet dining room.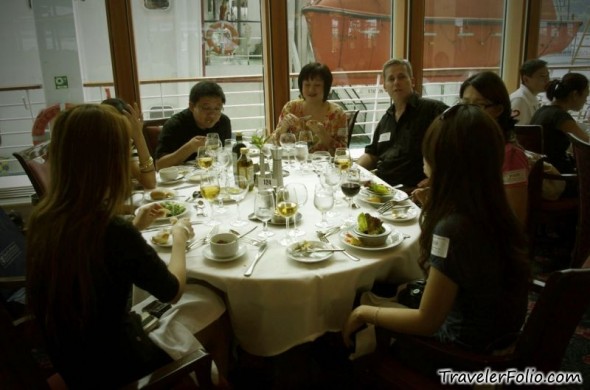 Appetizer: Shrimp cocktail royal
Entree: Chef's Halibut. It's a broiled fish fillet slathered with Spanish soffrito and truffle scented polenta.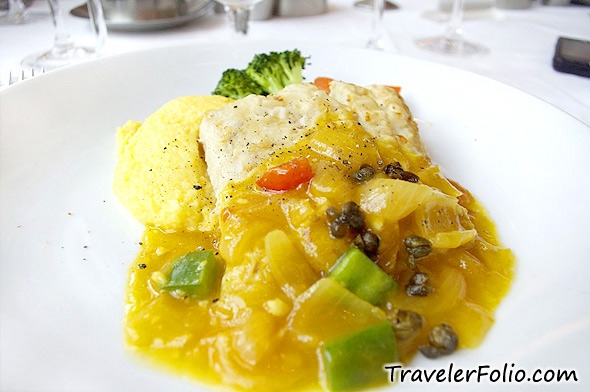 Dessert: Ivory chocolate fondue, with sweet berries on white chocolate mousse.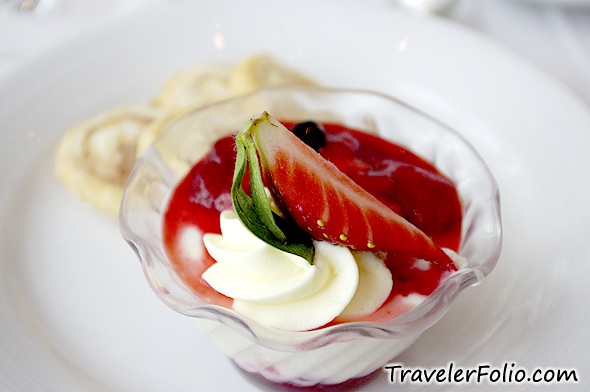 A happy bunch that just disembarked from Legend of the Seas.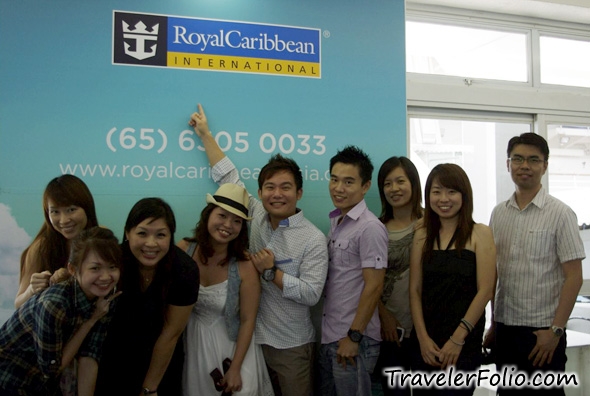 Thank U, OMY and Royal Caribbean Int'l for hosting us onboard LEGEND OF THE SEAS. Now I know why more and more holidaymakers choose to go on cruise vacation!
If you are planning for a cruise holiday, look for a good cruise company. Royal Caribbean Cruises it is.