It may not be your first choice carrier to fly, but the future certainly looks bright for Garuda Indonesia. In 2009, Garuda was awarded as a 4-star airline that signifies good quality product and service standards by SKYTRAX. The national airline of Indonesia wins the "World's Most Improved Airline" award at the SKYTRAX 2010 World Airline Awards. A recent survey conducted by the Centre for Asia Pacific Aviation shows that Garuda Indonesia is now Asia's leading service quality airline in terms of criteria such as passenger comfort, food, in-flight and ground services.
If you choose Garuda for your next trip, you could be flying on one of their newest fleet Boeing 737-800 Next Generation or Airbus A330-200. Business class passengers can even enjoy the exclusive facilities and personalised services at JetQuay CIP Terminal (near Terminal 2) before departing from Singapore Changi Airport.
Garuda operates up to 7 flights departing Singapore for Jakarta from 07:30 to 20:05 daily. Our Garuda Indonesia Experience began with the complimentary parking at JetQuay's secure and on-site carpark. At JetQuay entrance, a personal concierge assisted us with our luggage and collected our passports for personalized immigration check-in to save the hassle of queuing at the immigration counter and security clearance.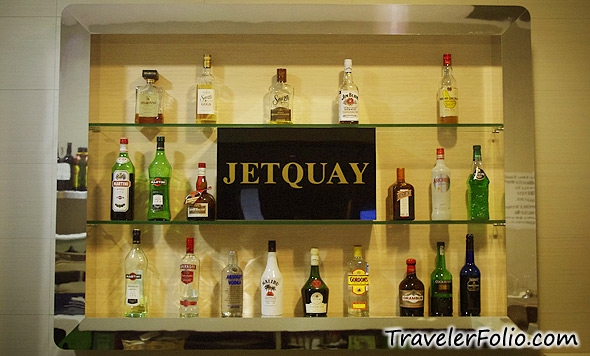 While waiting for departure at JetQuay, passengers can enjoy complimentary snacks and beverages at the Lounge where nap rooms, gym and showers are available for relaxation. The Business Centre is equipped with office facilities such as PCs with free Internet access and copier to provide administrative support to the executives.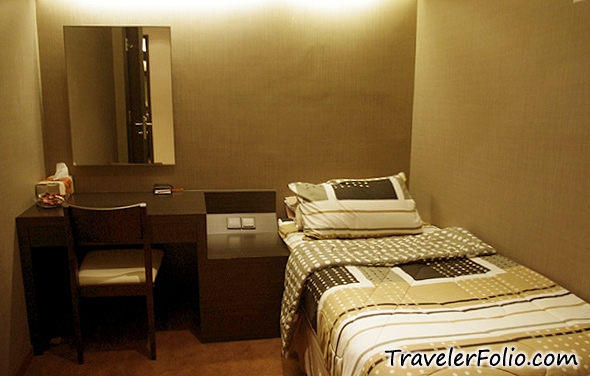 When it is about time for departure, a Guest Relations Officer from JetQuay will drive the passenger by electric buggy direct to the gate. In other words, you don't need to walk a long way to the departure gate while lugging the luggage. I thought it was quite fun to be buggy-driven from JetQuay, cruised past slews of people and retail outlets at Terminal Two and finally stopped at Terminal One for our Garuda flight.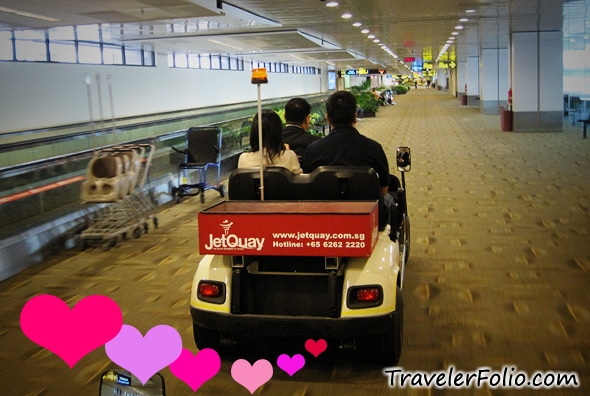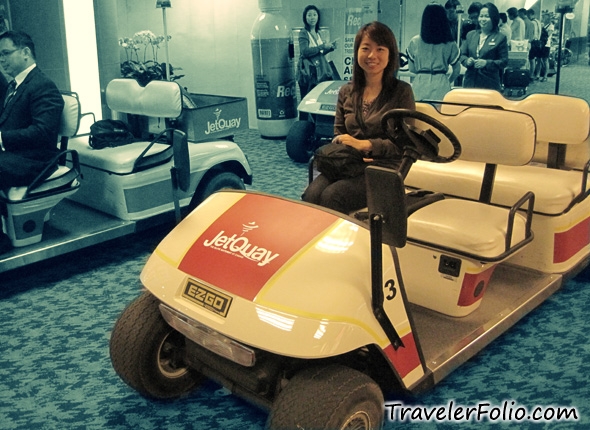 The Executive Class seats are ergonomically designed with 42 inch seat pitch and 4-way head rest whereas it's 32 inch seat pitch and an articulated headrest for Economy Class.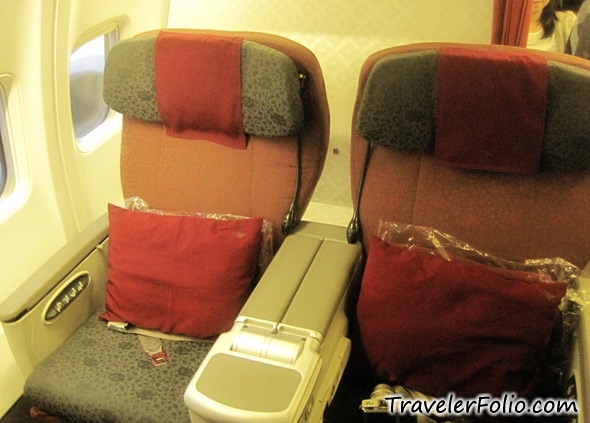 Economy Class Cabin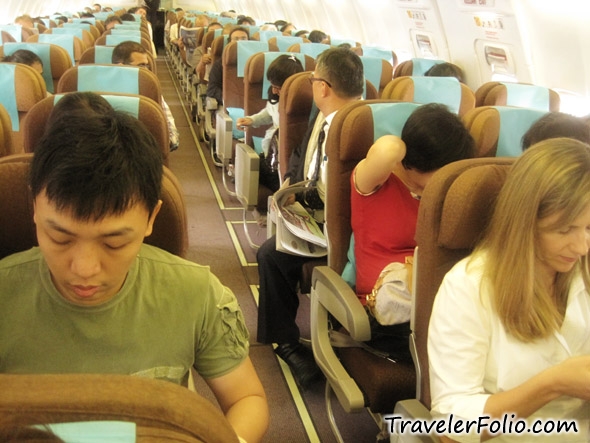 Both classes provides the latest in-flight entertainment system with 9 inch in-seat touch screen LCD monitors where we can choose from 35 feature films, 10 TV programs, 48 music albums and 25 interactive video games to keep ourselves entertained throughout the flight. And we love the in-flight Indonesian food too! Did I mention that the cabin crew always serve with a smile? That's the way to go!
The only drawback is that the flight journey from Singapore to Jakarta is only about 1 hour 20 mins; a little too short for us to mingle with the entertainment system longer and indulge in more delectable in-flight meals!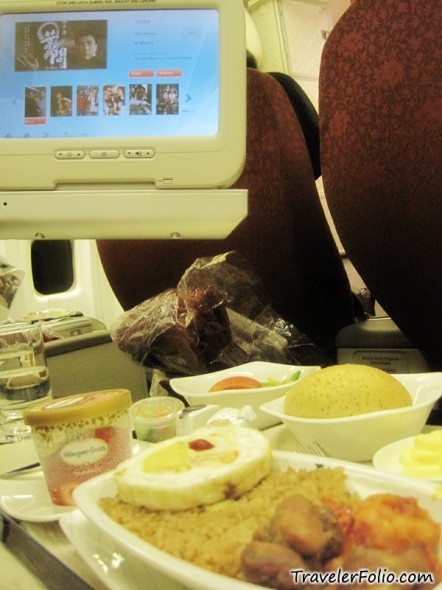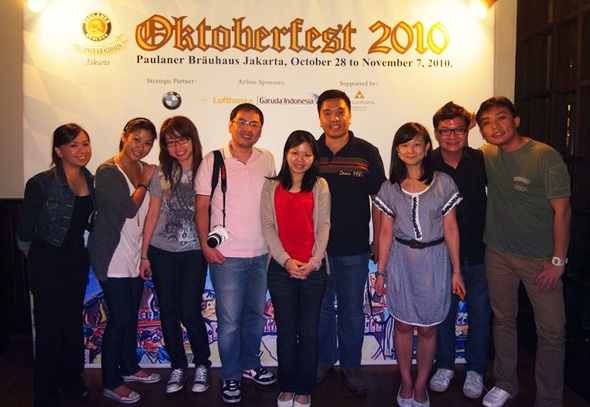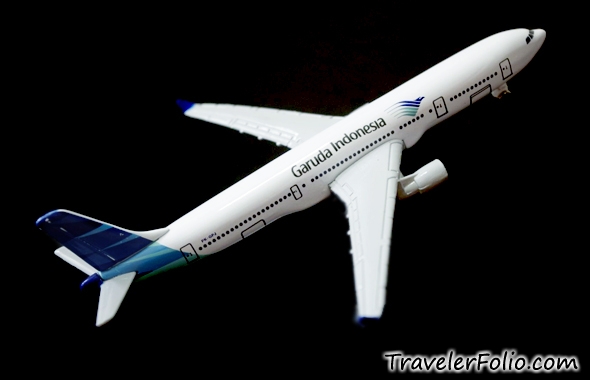 Follow us as we continue to blog about our 3 days 2 nights weekend getaway to Jakarta