We took a direct train to Vienna (Wien), the capital of Austria and reached Vienna after a few hours of train ride from Prague. We checked in to Hotel Praterstern – the BEST hotel that we had stayed throughout the trip in Europe!! Anyway, it had to be the best, as it is literally the only HOTEL we had stayed; we stayed in cheap youth hostels previously.
The historic centre of Vienna is a UNESCO World Heritage Site. St Stephen's Cathedral (German: Stephansdom) at Stephansplatz is just a walking distance away from our hotel. It is a Romanesque and Gothic styles cathedral and is the most important religious building in Vienna.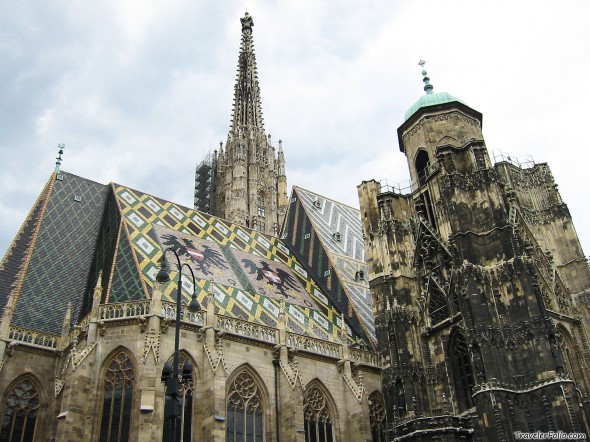 The other side of St Stephen's Cathedral.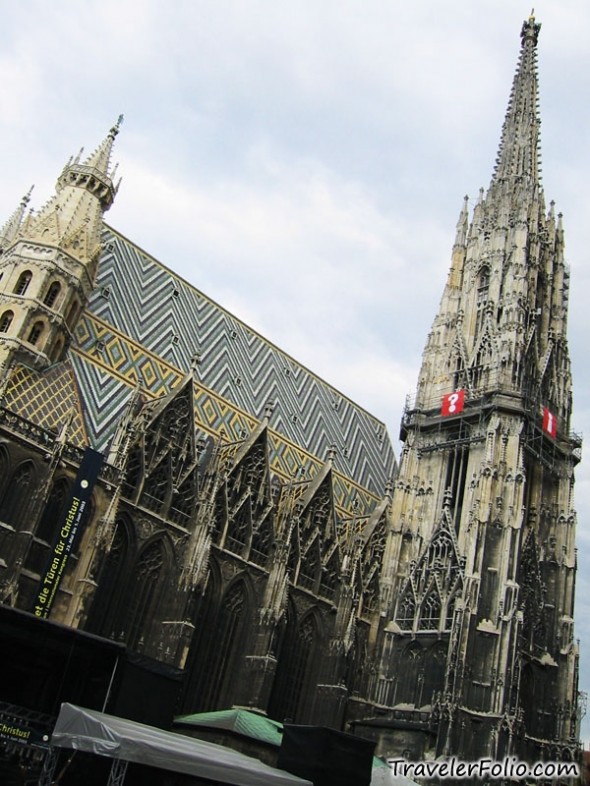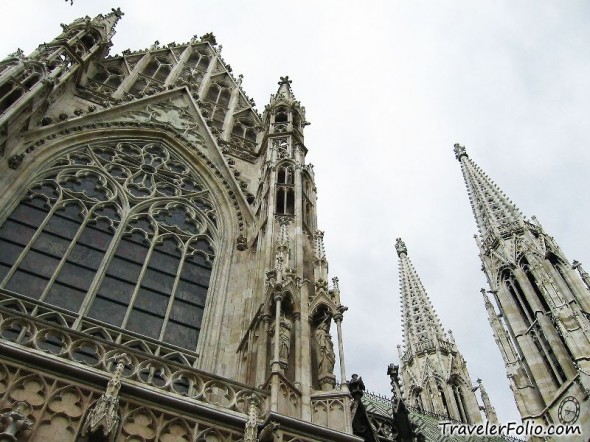 Photos of St Stephen's Cathedral, Vienna, Austria.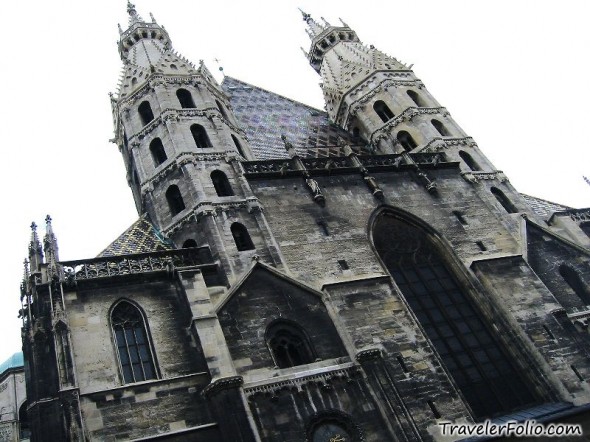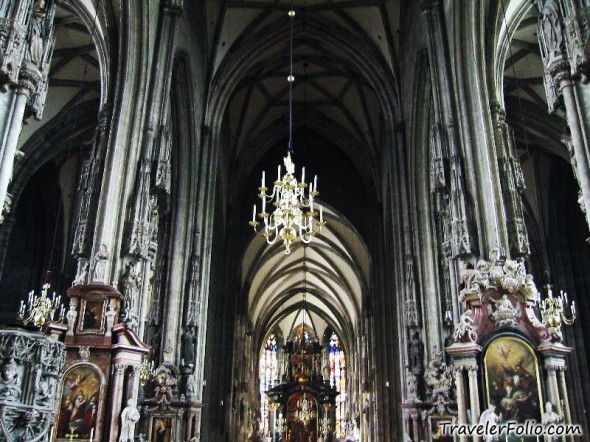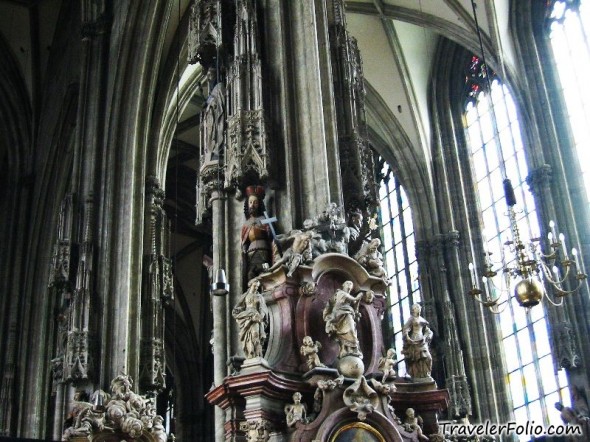 Vienna is so different from the other states that we had visited in Austria earlier on. It is like the city of light– Paris; it has plenty of boutiques and shoppers. There are also more Asians. Many buskers could sing classical soprano very well too! The people could speak good English and more helpful and friendlier too.
The shopping lane in the city centre seemed to me like the one in Nanjing Street, Shanghai, China. And the city centre was designated a UNESCO World Heritage Site. We had an enjoyable time savouring delicious Austrian pastries, ice-creams and sausages. Of course, they were no longer as cheap as those food in Prague. Everything was back to double. Ouch! 🙁
And plenty of Mozart Chocolate Balls…
Exploring the city by foot…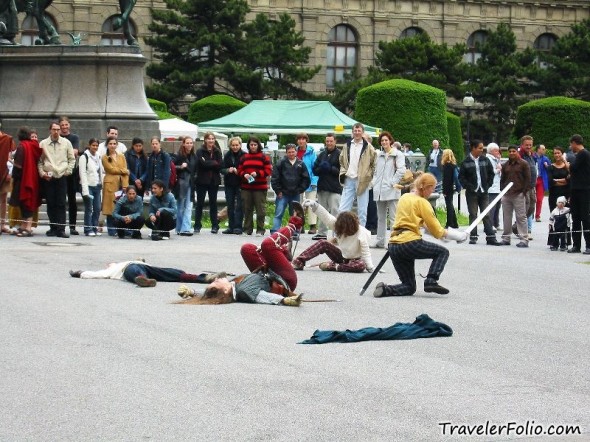 There are lot of fascinating monuments and statues. It's really very pleasant to travel around Vienna.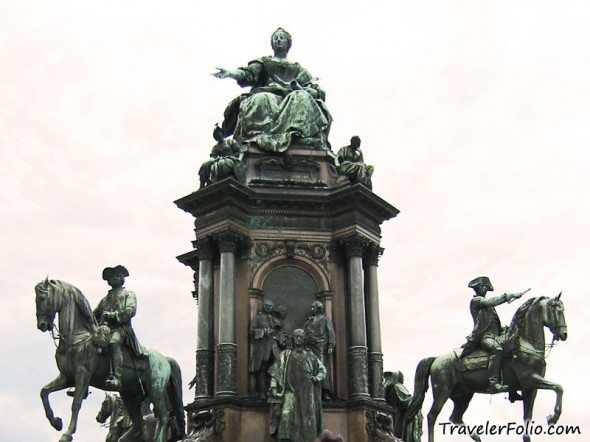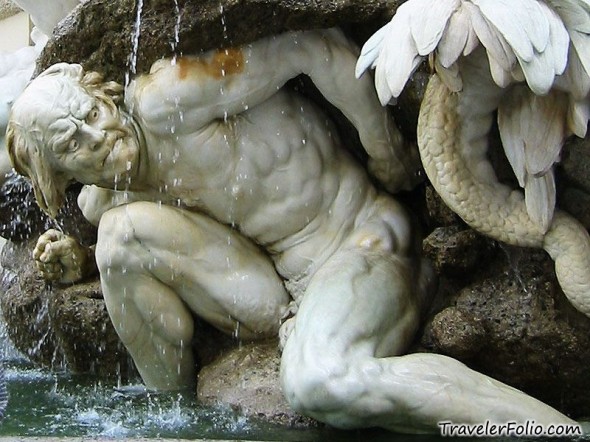 A typical lovely garden in Vienna.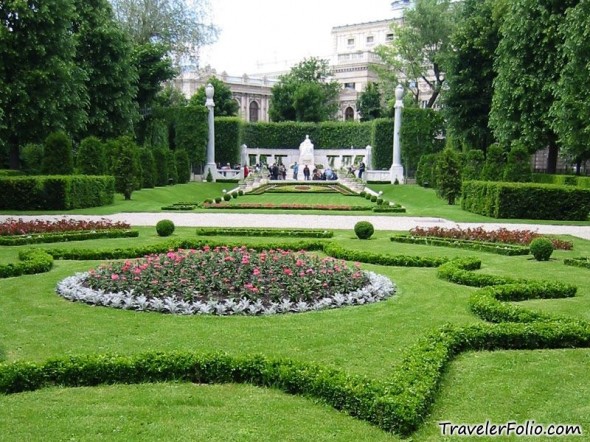 Austrian trams.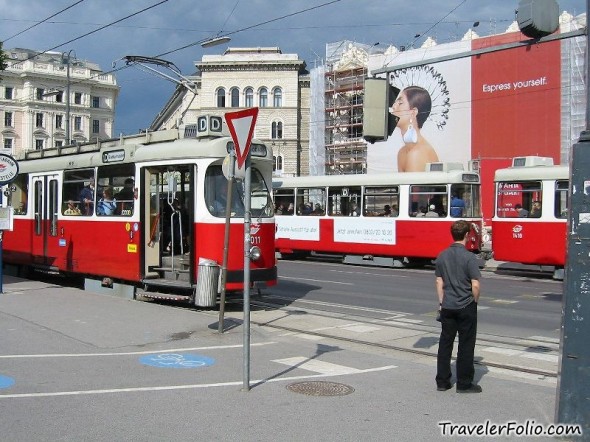 I like golden statue.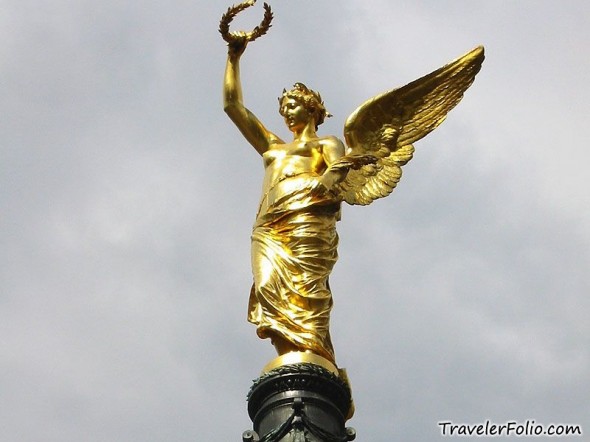 A fuel station in Vienna.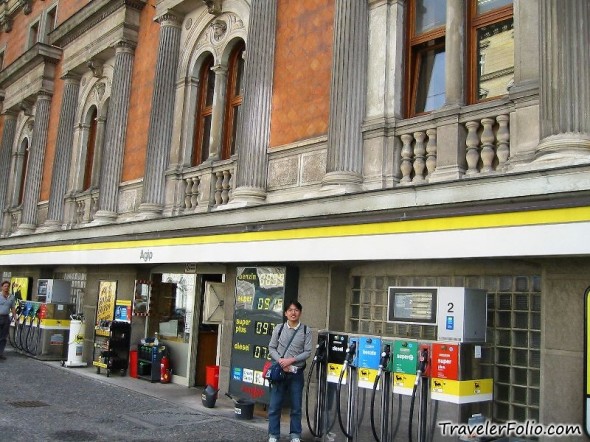 Oops! But this poster of a nude European girl isn't censored in Vienna. Anyway, I think it's common to see such banners featuring nudity in many countries, but not in Singapore.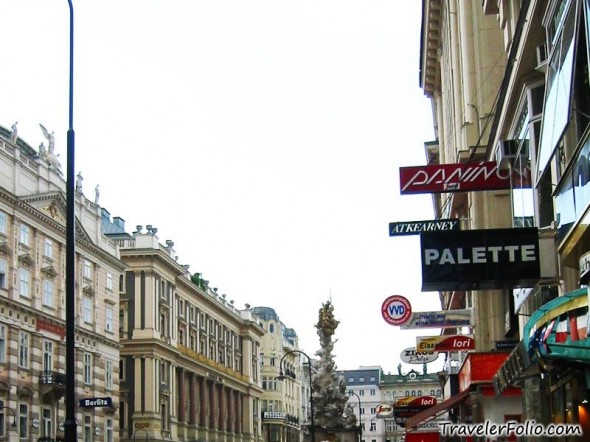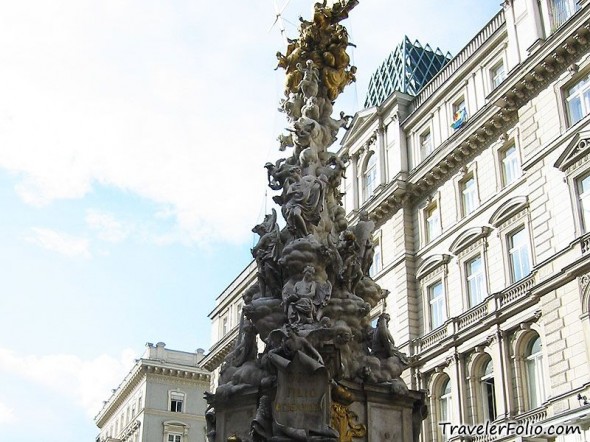 Viennese snack – Wiener sausages!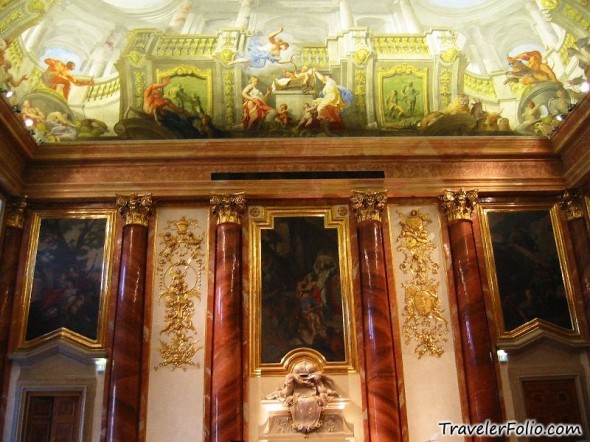 We were approached by a Mozart-look-alike promoting Mozart and Johann Strauss concert at Wiener Residenz Orchester that evening. A ticket cost €25 at student price, back row seat. Concert for the night. I managed to snap a photo of the interior of the Wiener Residenz before the usher told me no photo-taking inside. It was a small concert in a small hall; however, the concert was good.

We were heading to Schönbrunn Palace in Vienna!