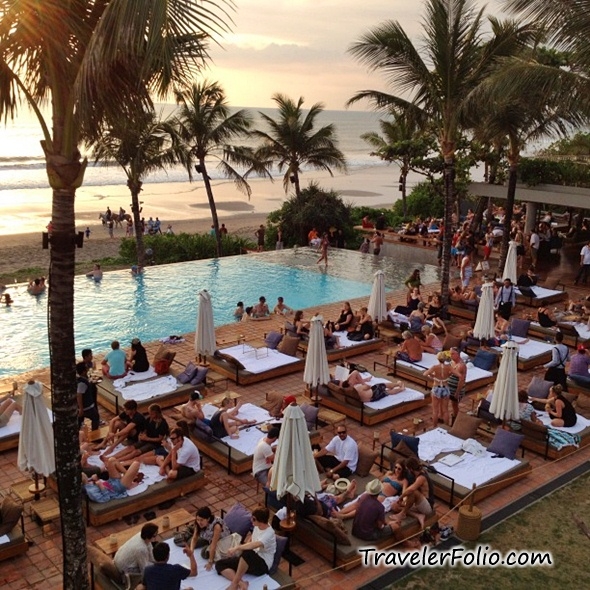 Time flies and it was the last night of our 14-day Int'l Travel Blogger Trip. I was surprised that the farewell dinner was held at such a lovely spot that we could watch the beautiful sunset in Bali. Potato Head Beach Club it is.

Often, I go on trips that I know no one. The 14-day #Travel2Indonesia project brought together 8 international travel bloggers from all over the world – U.S, Australia, S.Korea, Canada, Philippines, Europe and Singapore. Together with the Indonesian bloggers and organisers, we had such a memorable time together.
My 6th trip to Indonesia was an eye opener. The trip was very well organised and everything went on smoothly without much hiccups. It was quite tiring but comfortable. Can you imagine I almost lost count of how many domestic flights we took to travel around the country in two weeks?
From Jakarta, we flew to Central Kalimantan in Borneo and stayed overnight on a boat at the world's oldest rainforest and came up close with the endangered orangutans at Tanjung Puting National Park. Then we flew to Semarang to visit one of the world wonders – Borobudur Temple, Indonesia's most active volcano – Mt Merapi and heritage sites in Yogyakarta. From there, we took a flight to Surabaya airport, the gateway to Bromo where it's famous for the moonscape view of Mt Bromo and the Sea of Sand. After the sunrise hike at Bromo Tengger Semeru National Park, we took Garuda Indonesia to Bali for overnight and continued to Labuan Bajo via Transusa the following morning to the 'New 7 Wonders of Nature – Komodo National Park! And continued our last leg to Bali. In total: 6 domestic flights + 2 int'l flights in 14 days!
Check out the two video compilations of my recent Indonesia trip!
Often, it's the people on the trip that make a difference. These are the fun-loving bunch who have been travelling around the world and some have not been home yet for months! Also, a big ThankYou to Veny, Vesta, Ibu Ratna, Ibu Esthy and Lydia for showing us the beauty of Indonesia.
From left: Bohemian Traveler (Stephen), Time Travel Turtle (Michael), Ratna, Go Backpacking (David), Runaway Juno (Juno), Our Awesome Planet (Anton), Veny, Vesta, Travel Yourself (Cailin), TravelerFolio (Eunice), Olga Lydia and Esthy.
With Juno, a travel blogger from South Korea and Olga Lydia, a well-known Indonesian celebrity.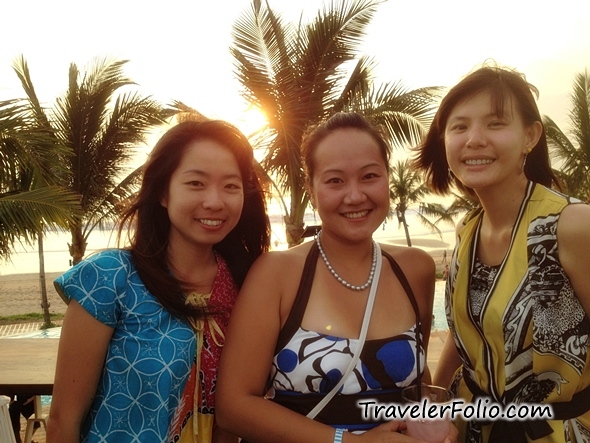 And Anton from the Philippines.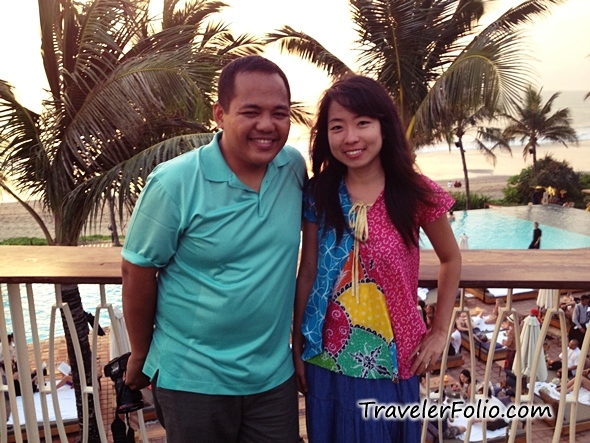 Veny – Miss Lai Lai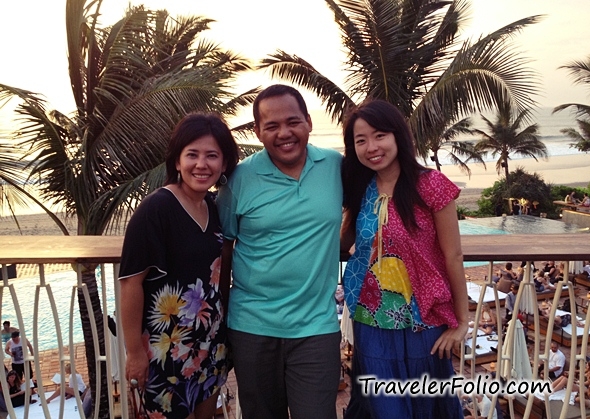 With Stephen, Juno and Cailin from Canada.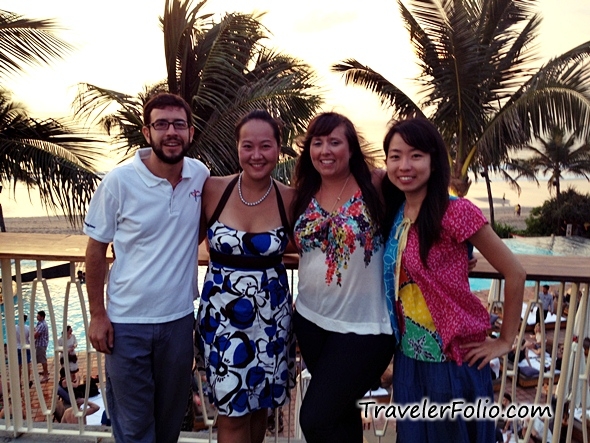 A big thank to Pak Erwan, the President of Indonesia Tourist Guide Association. He is the travel expert and he travelled with us throughout the trip, sharing interesting travel insights of Indonesia.
With Ibu Ratna. We were both in Batik! Oh yes, that's my new Batik blouse.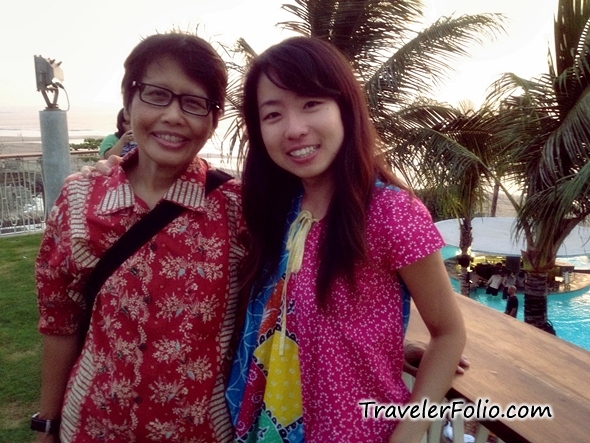 Potato Beach Club, Bali.
Men on horses walking along the beach…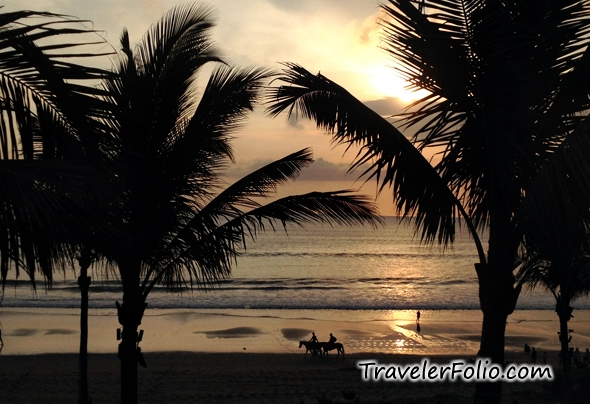 #Travel2Indonesia
Frankly speaking, in the past, I hardly thought of travelling around Indonesia 'cos of her proximity to Singapore… what an irony! The #Travel2Indonesia Project has given me so much inspiration in just two weeks and now I've been encouraging people to consider Indonesia as their next holiday destination. There's so much to see and do in Indonesia – a diversity of cultures, world wonders of nature and architecture, native wildlife, pristine island paradise, top dive sites, excellent cuisines and more to be discovered. Two weeks is definitely too short to travel around Indonesia!
A Big Thank you to the project team and The Ministry of Tourism and Creative Economy of Indonesia for being such a great host, giving me this wonderful opportunity to see the beauty of the country.
I look forward to the next Indonesia trip soon!
Read all my posts on Travel2Indonesia