Been there twice in a year. On my recent trip to Central Java, I visited Borobudur Temple in the early hours to catch the sunrise. Without many tourists around in the morning, the whole atmosphere was calm and surreal.
I could count with my fingers how many times I really got up very early for sunrise photography. Such trips like this is worth sacrificing some sleep to catch the magical sunrise.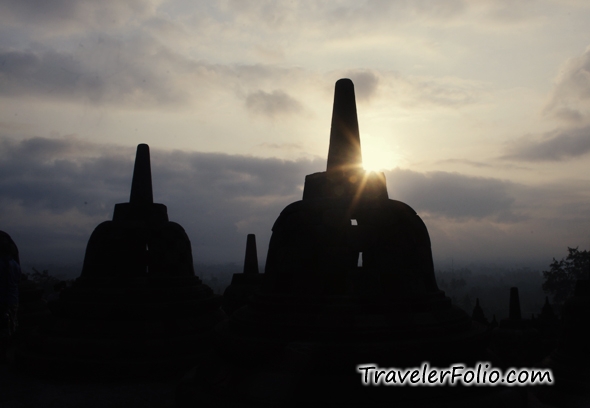 Silhouette of the stupas during sunrise.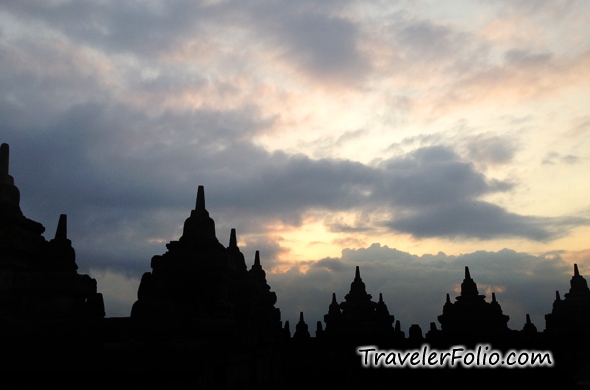 The morning mist in the mountains formed a divine backdrop for Borobudur Temple.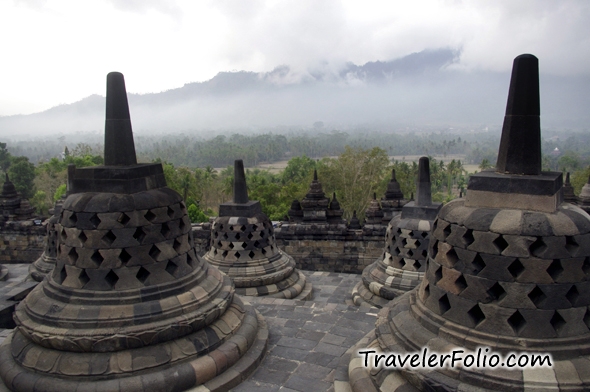 Did you know the Borobudur Temple is the world's biggest Buddhist monument?
People from all over the world pay homage to the ancient site that was built in the 9th century. The temple is the most visited tourist attraction in Indonesia. For centuries, no one could see this magnificent temple as it was buried under volcanic ash and only rediscovered in 1815. In 1970s, with the help of UNESCO, Borobudur Temple underwent major restoration work for 8 years.
Today, we are fortunate to appreciate the architecture marvel that is widely recognised as one of the Seven Wonders of the World.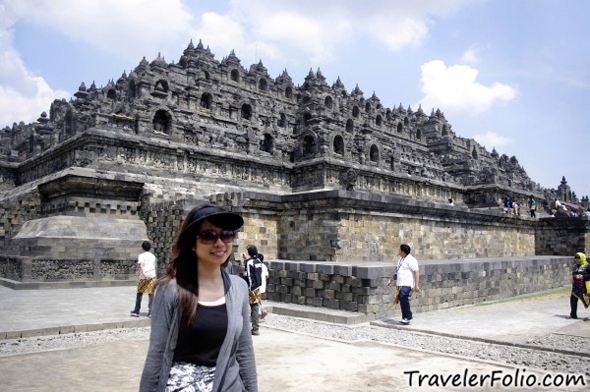 Borobudur Temple sits on a hilltop where you can enjoy breathtaking views of verdant rolling hills and the surroundings. Amazingly, the temple was built like Lego blocks interlocking one another without any binder. The three tiers temple is decorated with 2,672 relief panels and 504 Buddha statues. At the top of the temple, you will see the huge stupa that looks like a dome surrounded by the 72 stupas containing Buddha statues.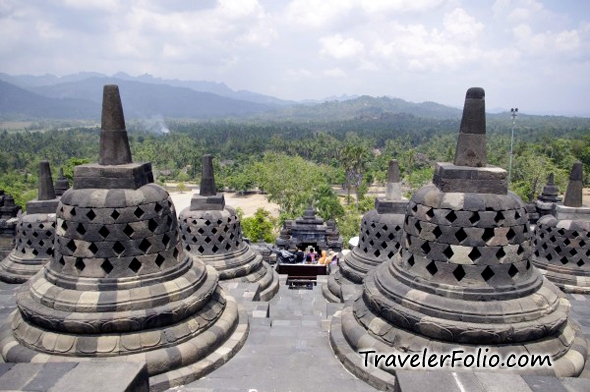 A Buddha statue in one of the 72 stupas.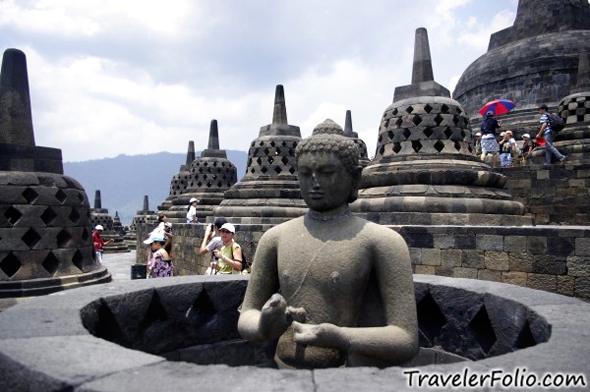 As visitors, we have to wear the sarong provided.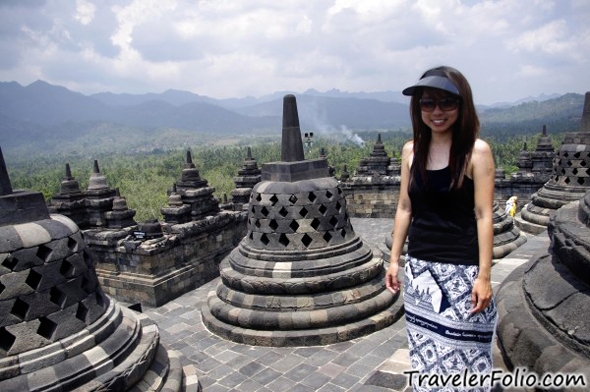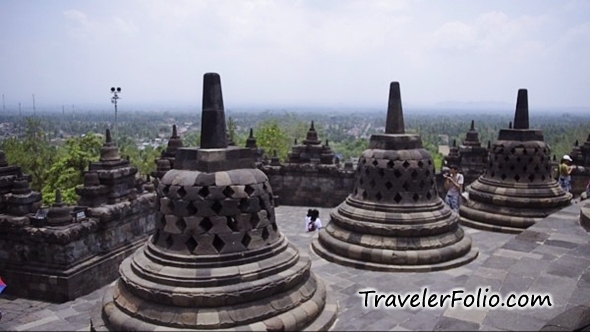 The 72 stupas surrounding the giant stupa.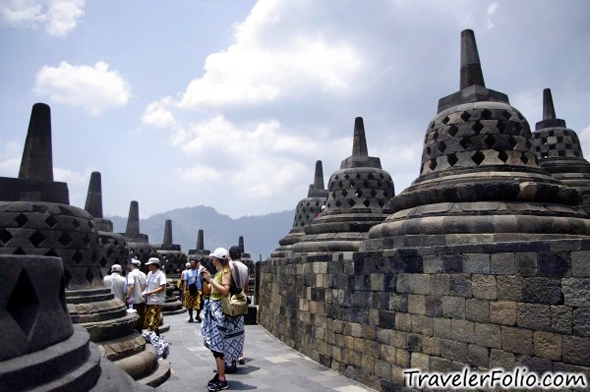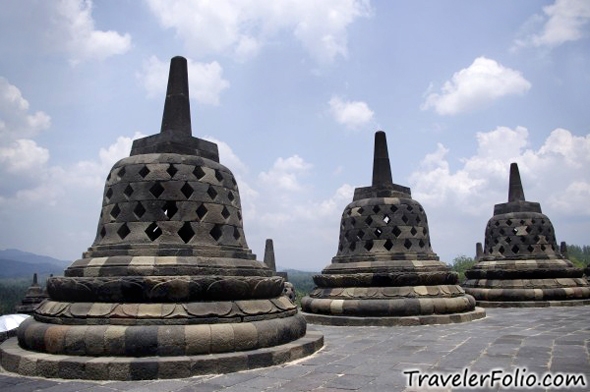 A Buddha statue on one of the tiers at the temple.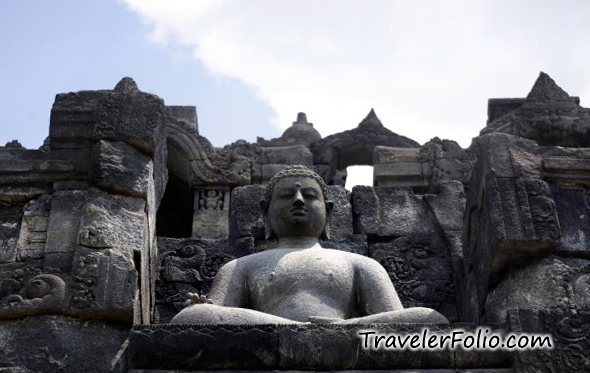 Silhouette of a Buddha statue.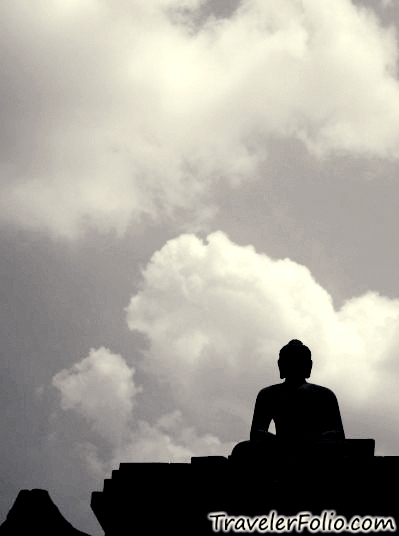 The intricate stone carvings depicting images from the life of Buddha.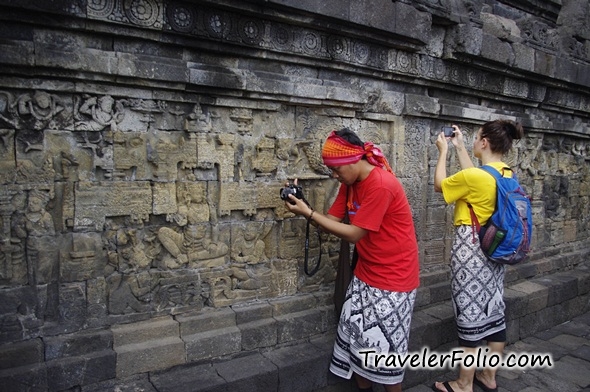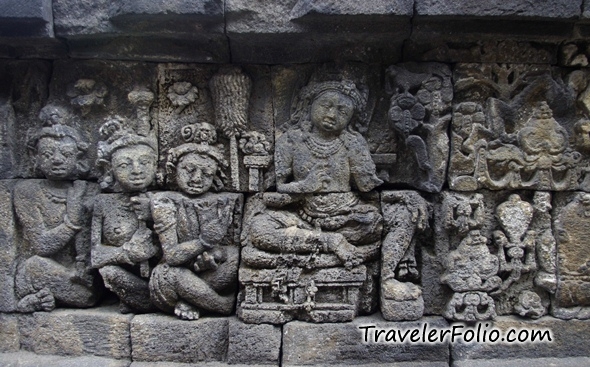 More beautiful stone carvings decorating the temple. It's believed that Borobudur has the world's largest and most complete ensemble of Buddhist reliefs.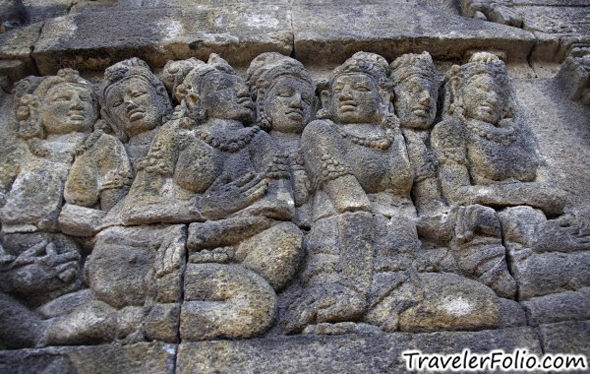 Carvings depicting Karmic effects.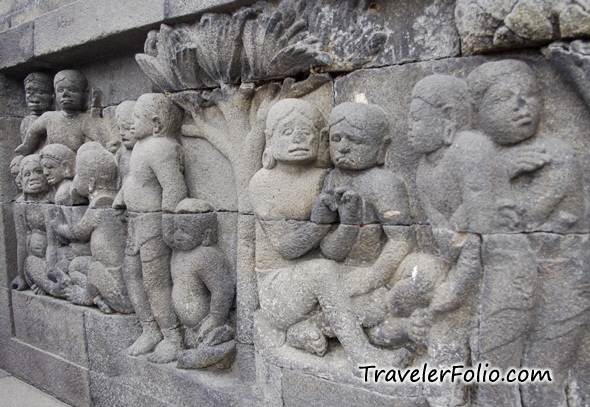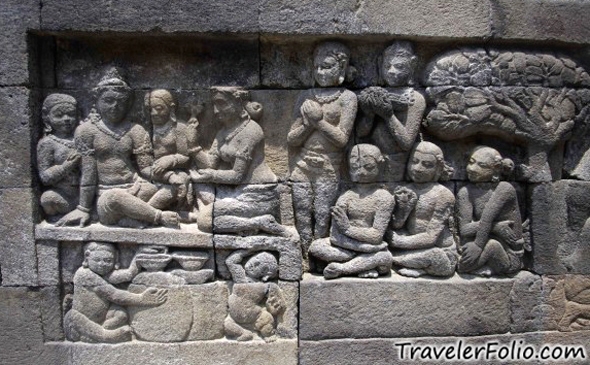 Images of dancers in ancient times.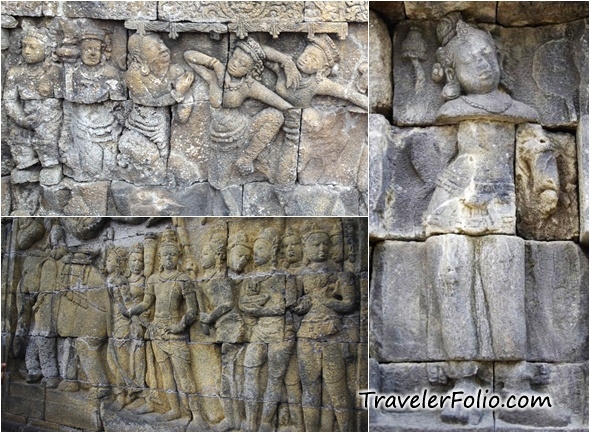 Me on my first trip to Yogyakarta and of 'cos, Borobudur is a must-see world famous attraction on the itinerary. It only takes about 2 hr 15 min direct flight from Singapore and I flew on AirAsia during the media trip to Yogyakarta.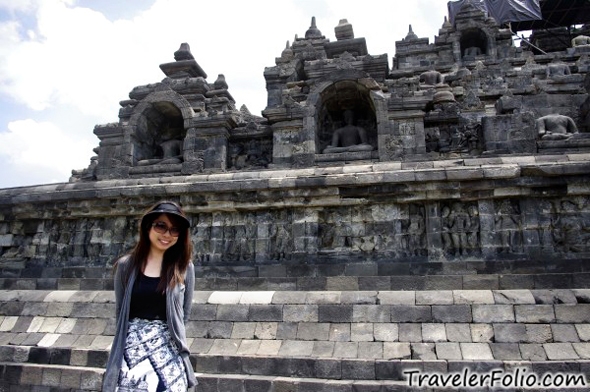 As seen from the ground level, the Borobudur Temple resembles a giant stupa.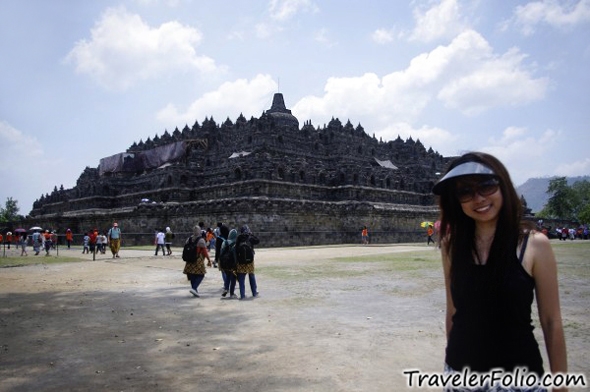 Read on posts on Yogyakarta | Travel2Indonesia project.