No one expected that I'd join an adventure race. I've license but I don't drive. I'm not quick when it comes to playing games and solving puzzles. The Alvinologist from OMY simplified everything with 'it's about eating at some restaurant'. He knows I'm always game for that!
OMY Star Bloggers Team
Together with Peter aka Aussie Pete, our OMY Star Bloggers team leader who's the famous infamous "What The Hell" blogger, Jerome, the pro photog behind TheLongWindingRoad and Clara, Miss Camwh*re of dblchin, we togged up in race tees for AsiaOne Adventure Race 3 on June 11.
With shades of frustration and bitterness from The Amazing Race flashing through the mind, we decided to take some group photos while still looking fresh and happy (with one another) just before the race started.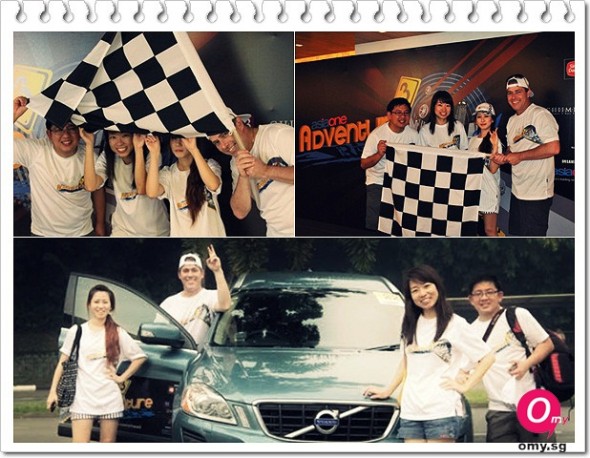 The perfect combo – a daredevil and very competitive leader-cum-driver who was flagged for rolling out way before the race started and a human GPS who effortlessly mapped out routes between pit stops. Beauties were seated behind.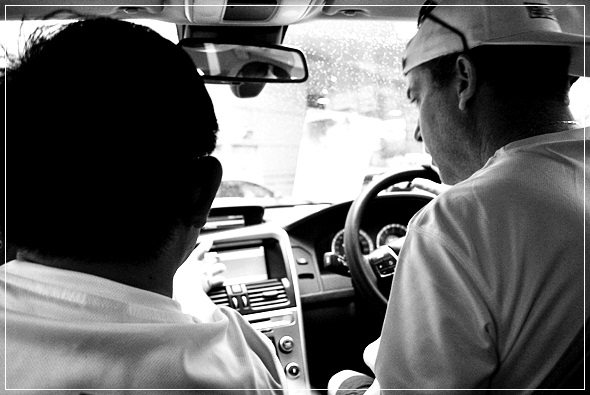 Our first pit stop: 313@Somerset.
One of the tasks was to get a type of drink that blends beans and leaves from Food Republic. We knew it's Yuan Yang, ie. a popular drink made of coffee beans + tea leaves. In the next one, Clara quickly grabbed a top, a bag, a belt and a pair of shoes at Forever 21 to dress up. In all men's teams, the guys had to cross-dress.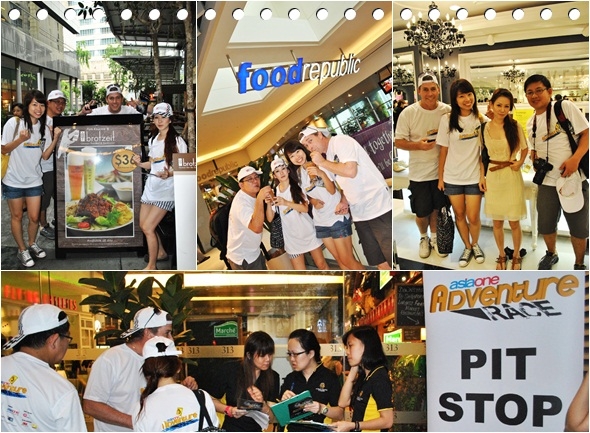 We were challenged! Someone tried to sabotage us by pressing all the buttons in the elevator. We nearly wanted to climb the stairs!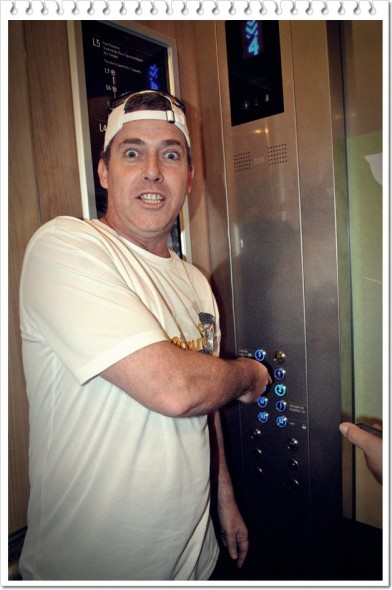 At one pit stop, two of the team members had to undertake the task of rock climbing. With that look from Jerome, I knew I couldn't escape the challenge. My previous rock climb was half a year ago on Royal Caribbean cruise.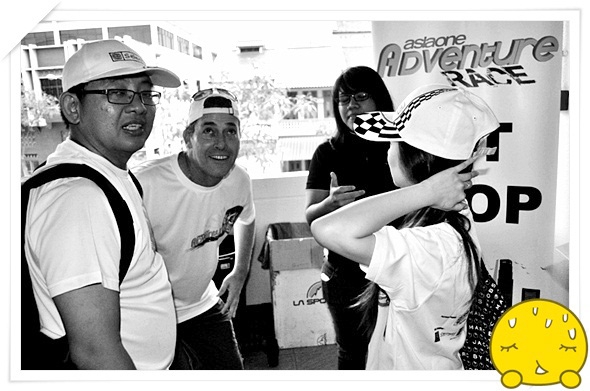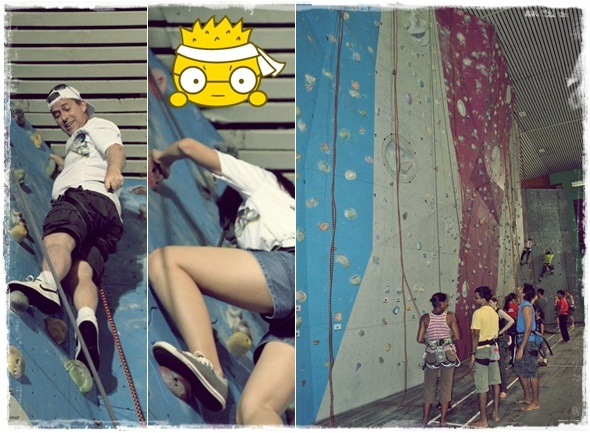 Drift. Skid. Swerve. Everyone loves go karting! It rained that day and water puddles were splashed all over us as we drove on the track.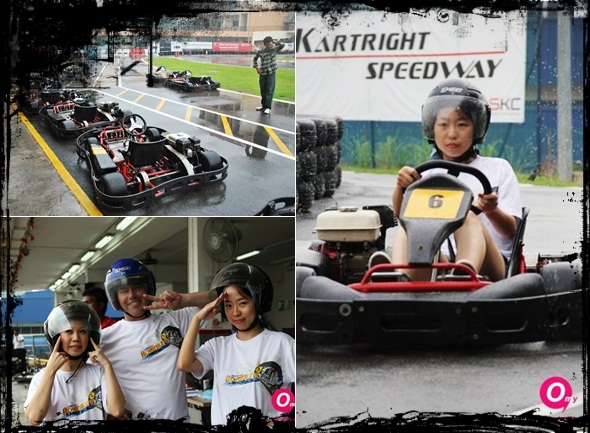 Nostalgic about Macau trip. We went there last June. It was fun matching the descriptions to the respective photos that depicted the city's prominent landmarks, culture and lip-smacking food – Portuguese egg tarts!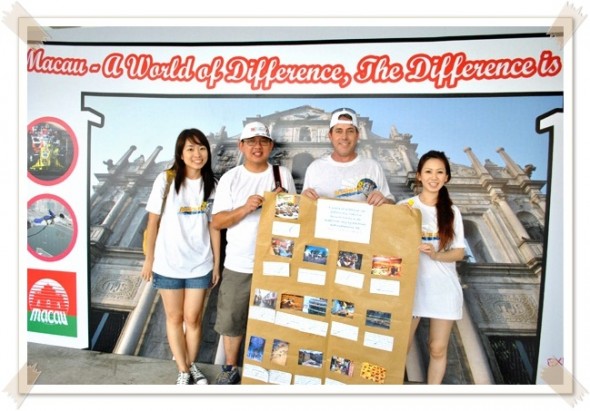 The Epic Fall
Jerome, our human GPS, took a hard fall while heading to the Flamingo Pool to snap a group photo for a task. He suffered some cuts and bruises but it seemed that his broken camera filter hurt him the most. The incident is now deemed as the infamous 'Great Fall at Jurong Bird Park' according to Aussie Pete. Jerome, I hope you've fully recovered now!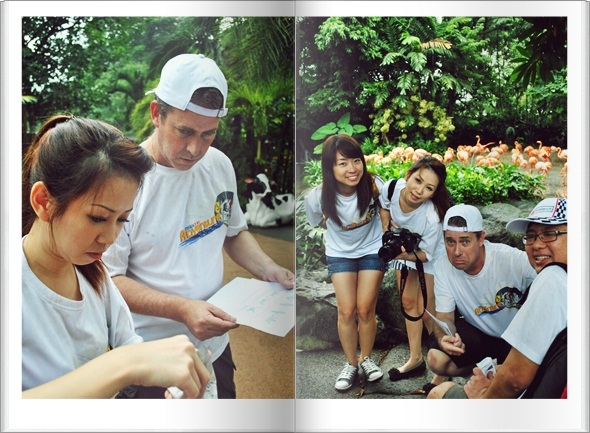 Surprisingly, the most challenging tasks of all was passing the message from the first person to the fourth. We were in a state of deep concentration!
Congratz to the champions! They won $2,ooo cash + other prizes from AsiaOne Adventure Race 3.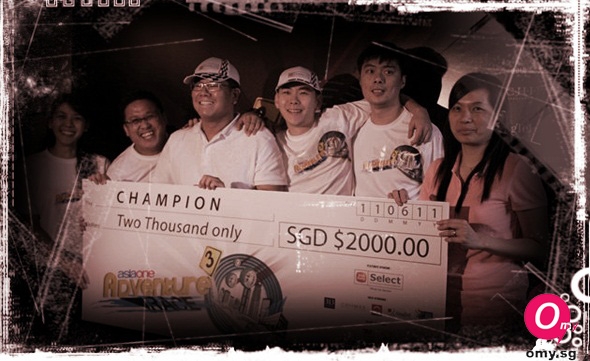 The OMY Star Bloggers Team of AsiaOne Adventure Race 3, still gleaming with smiles at the end of the race.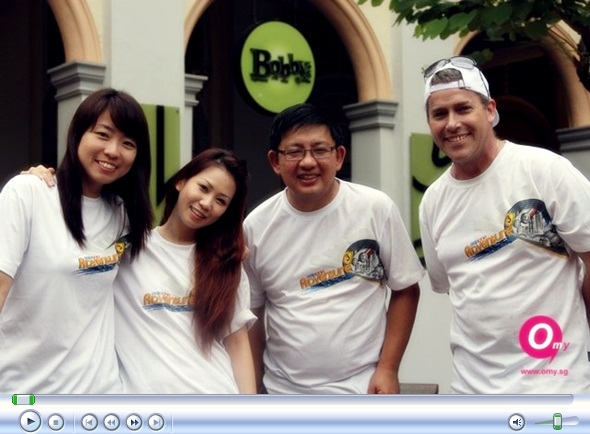 Lastly, Thanks OMY for the invitation!