Photos by Laytin.
It has been in the news. Avatar claims the highest glossing movie of all time. The floating mountains in the 3-D epic movie are said to have been inspired by the craggy sandstone peaks located within Wulingyuan Scenic Area, a UNESCO World Heritage Site in Zhangjiajie, Hunan Province, China.
Not surprisingly, since the breaking of the news about the relation between Zhangjiajie and Avatar's Hallelujah Mountains, more nature lovers especially Avatar movie fans pour into the magical peak forest to see Avatar's fictional world of Pandora!
After all, "Pandora is far but Zhangjiajie is near."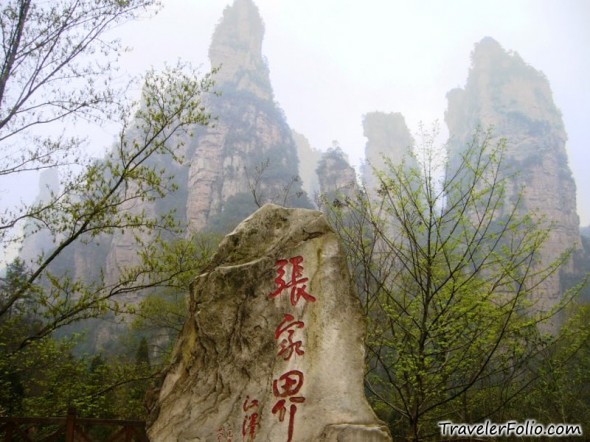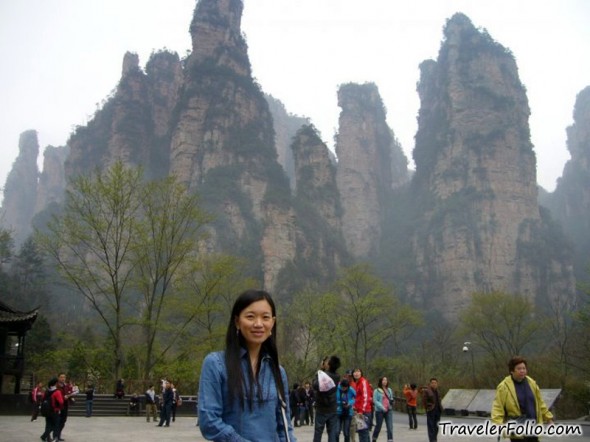 The "floating" peaks.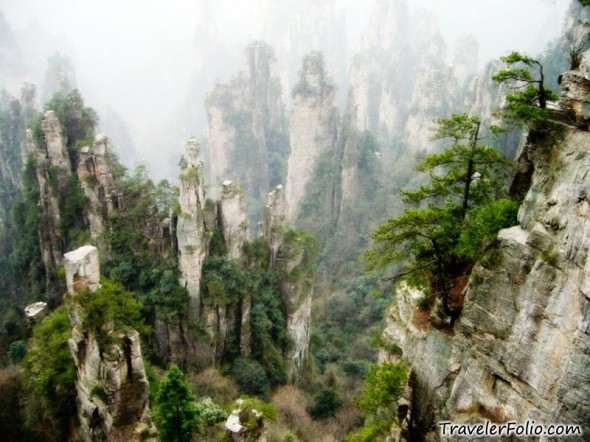 The Southern Sky Column that allegedly inspired the floating Hallelujah Mountains ("Thundering Rocks") in Avatar.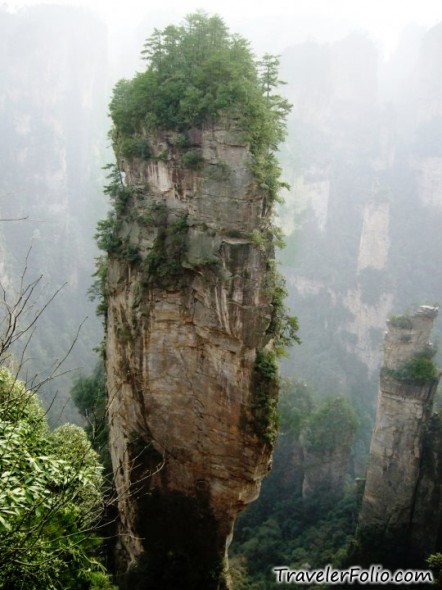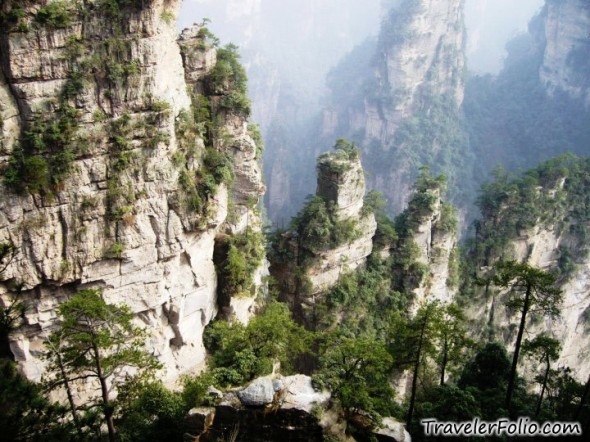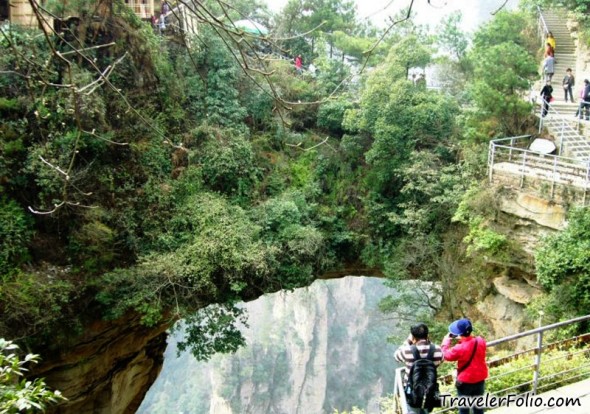 Steep and long flight of steps amid the lofty peaks.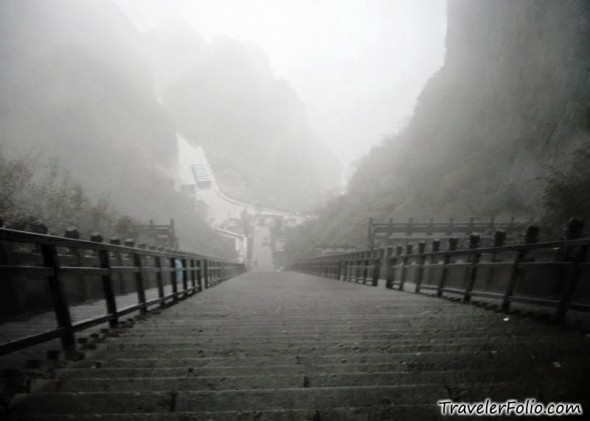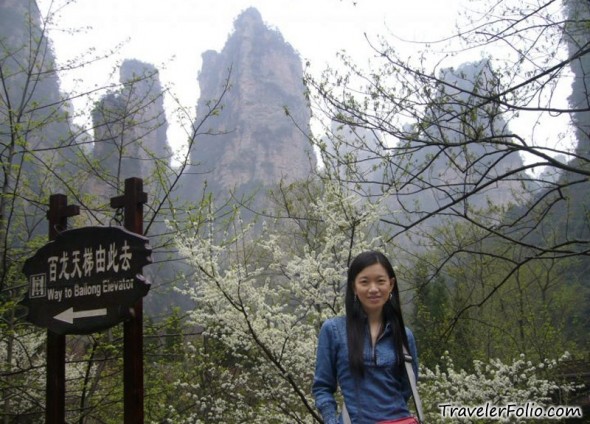 The long winding road with hundreds of bends to Zhangjiajie Sandstone Peak Forest National Geopark.