Thinking of your next holiday destination? How about somewhere with rich cultural heritage, scenic landscapes and mouth-watering cuisine? Easy access to major cities including Shanghai, Nanjing, Wenzhou, Suzhou and Hangzhou via high-speed rail?
You can consider Ningbo (宁波), a picturesque coastal city south of Hangzhou Bay in Zhejiang province, a vital port city of East China with a history dating back to over 7000 years. We truly enjoyed ourselves during the five days trip in Ningbo. Among the popular attractions in the city, we visited Tiantong Temple, Southern Song Dynasty Stone Park, Liang-Zhu Cultural Park, Qiantong Ancient Town, Tianyi Pavilion Library, Mt Zhaobao, Jiulong Lake, Ningbobang Museum, Chiang Kai Shek's former residence and Mt Xuedou Giant Buddha Scenic Spot. Not forgetting the local delicacies and fresh seafood are the highlights of the trip!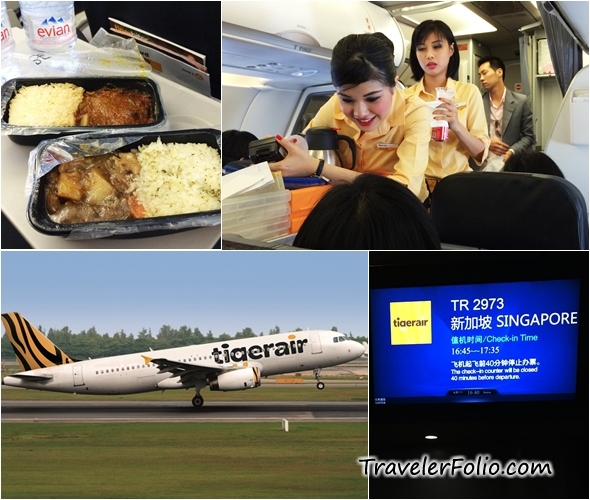 The 5-hour flight from Singapore to Ningbo departs at 1200hrs. The warm meal and snack, attentive flight attendants and comfortable seat made it a pleasant flight on Tigerair. Soon, we arrived at Ningbo Lishe International Airport. For your info, bus shuttle services operate between the airport and Ningbo Railway Station (~30-min) where high-speed rail services connect major cities in the mainland. That's how we travelled to Shanghai from Ningbo on a 2-hour high-speed rail ride.
What to see in Ningbo (part 1)
Tiantong Temple (天童)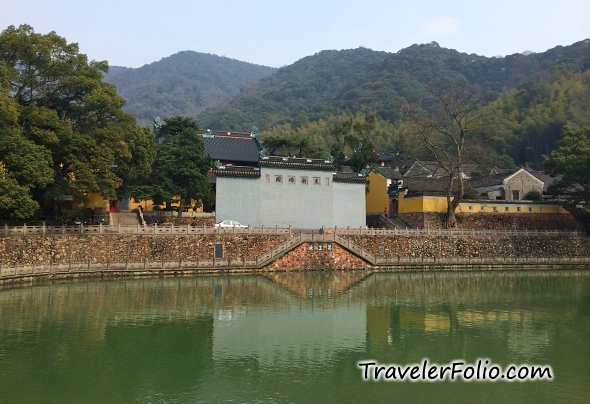 As one of the oldest cities in China, Ningbo has strong Buddhist connections; there are a number of magnificent temples with steep history. One of the famous ones is Tiantong Temple, which is located in the national forest park of Tiantong on the scenic mountain range.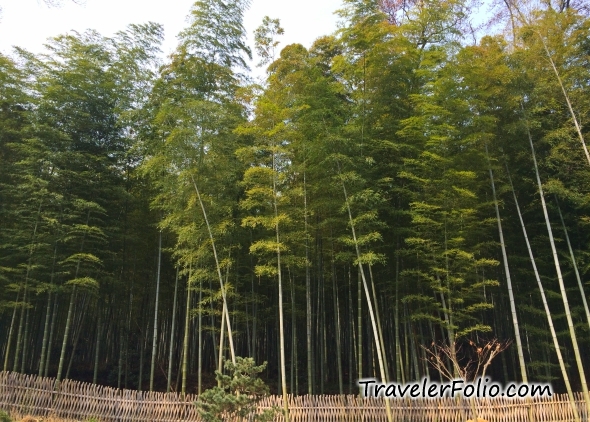 A major Buddhist temple in China dating back to over 1700 years of history, Tiantong Temple also serves as the origin of Soto in Japan, the largest of the traditional sects of Zen in Japanese Buddhism. Therefore, Tiantong Temple is reputed as 'Buddha's Holy Land in Southeast China'.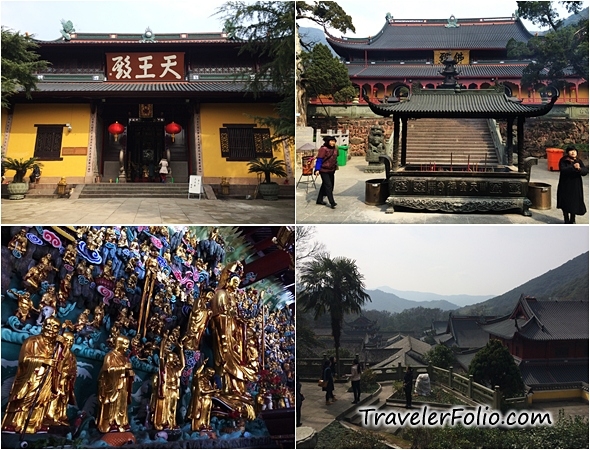 Stalls selling souvenirs at the forest park.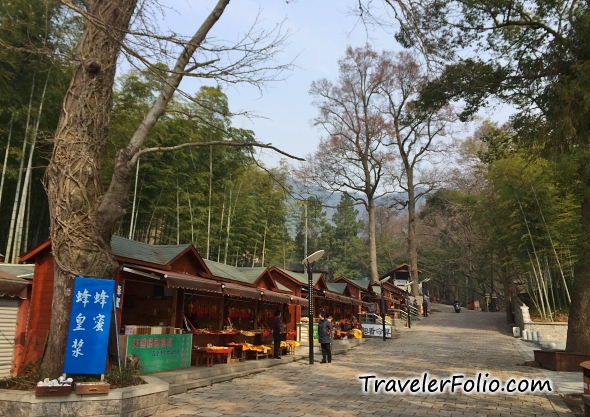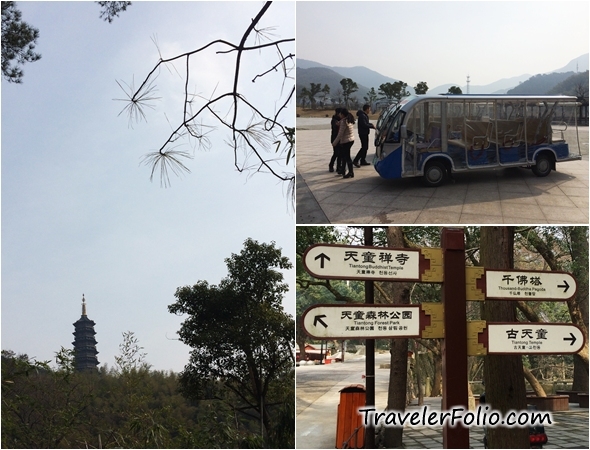 Southern Song Dynasty Stone Sculpture Park (南宋石刻公园)
Step back in time to the dynasties of China as you enter the stone sculpture park nestled in the tranquil surrounding of rolling hills, a protected area of national key cultural relics from Southern Song, Yuan and Ming dynasties at Dongqian Lake Holiday Resort.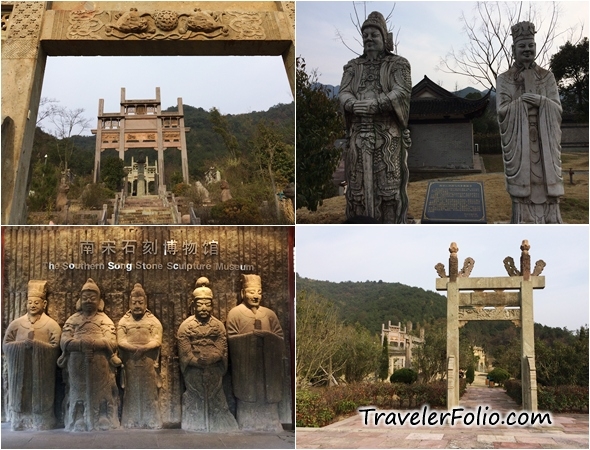 While in Northern China, there is the army of terracotta warriors, here in Southeast China, the park holds the tomb passage of important officials of the Southern Song Dynasty. A national treasure trove of important artefacts such as cloths and carvings, grave custom in Yuan and Ming dynasties, as well as a large volume of exquisite tomb passage stone carving relics from Southern Song dynasty are located at the park.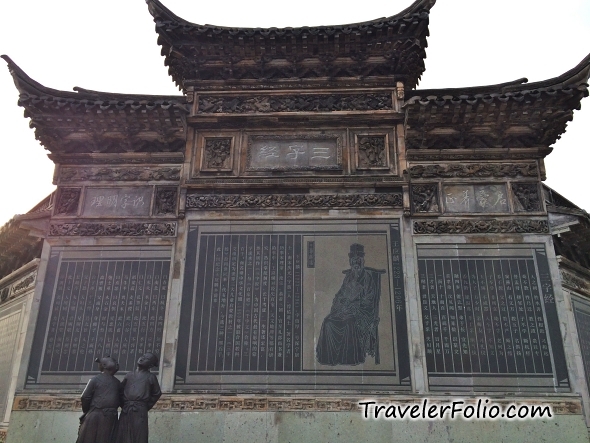 Qiantong Ancient Town (前童古镇)
Immerse yourself in the cultural heritage of east Zhejiang by visiting the ancient town of Qiantong, with a history dating back to the Song Dynasty. The clan of the same surname 'Tong' (童)is still residing at the ancient town where houses and buildings of Ming-Qing dynasty architectural style are well-preserved.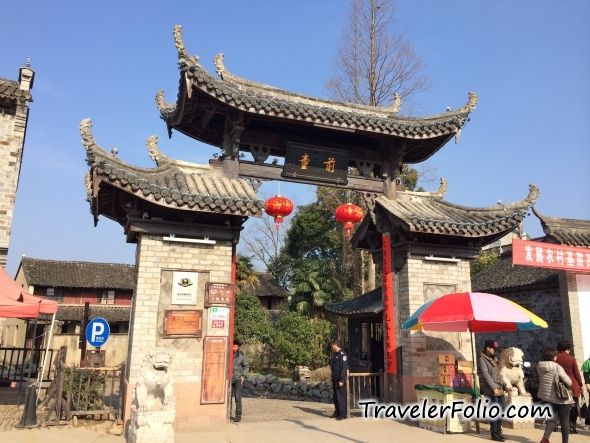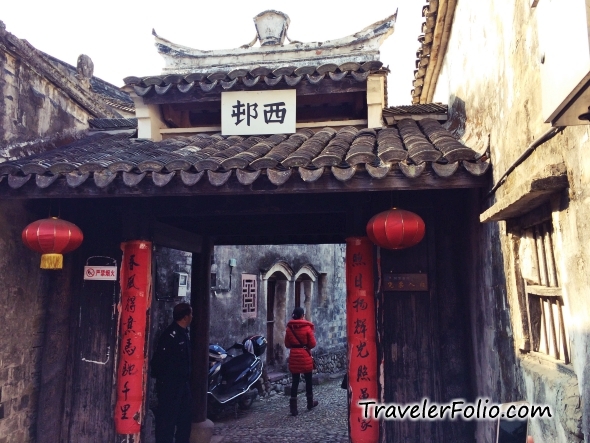 Located in Ninghai county(宁海), Qiantong Ancient Town features pebble walkways, lofty pillars with intricate carvings, lattice windows, ancestor statues, couplets, courtyards and water wells among other historic flavours.
Fengshui wise, the town layout was designed according to the Eight Diagrams of Yin and Yang – river water flows through narrow channels alongside the houses that are linked with bridges and lanes.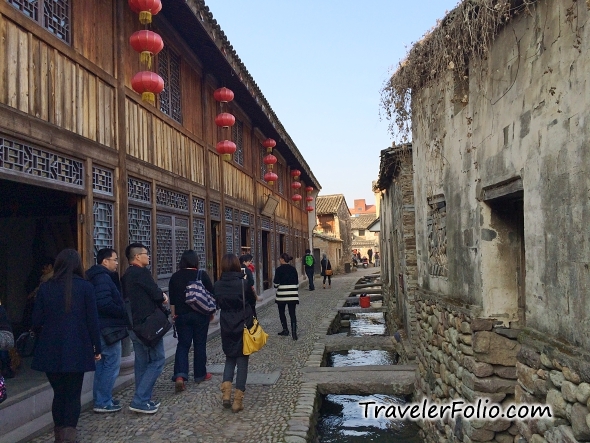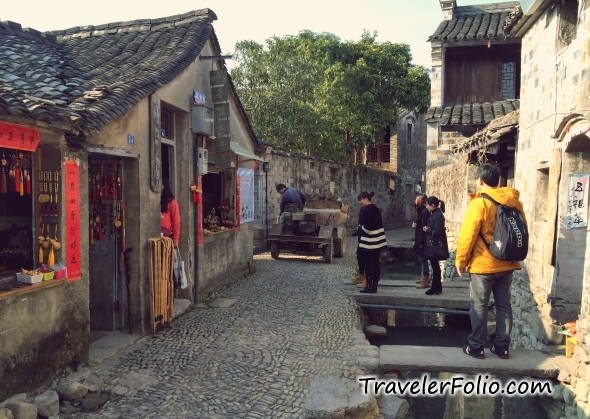 We entered into the compound of historic houses at Qiantong where families are still living in them. That's why the ancient town is so well-preserved since hundreds of years ago. Most of the residents we saw during the day are elderly people and housewives busy with daily chores, and children playing around.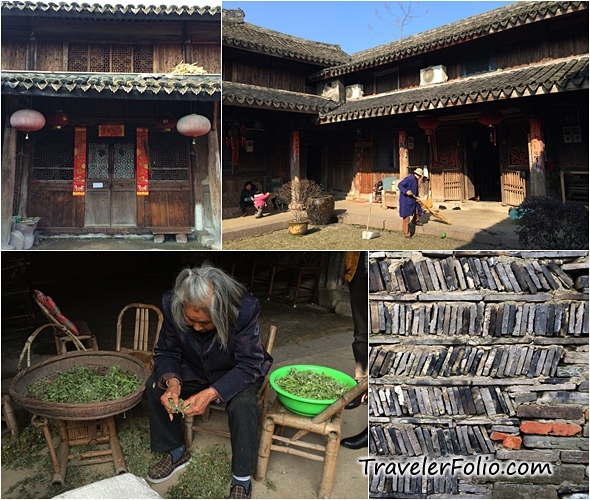 Ancient carvings, artefacts and decorations can be seen in some of the households. It's a living museum.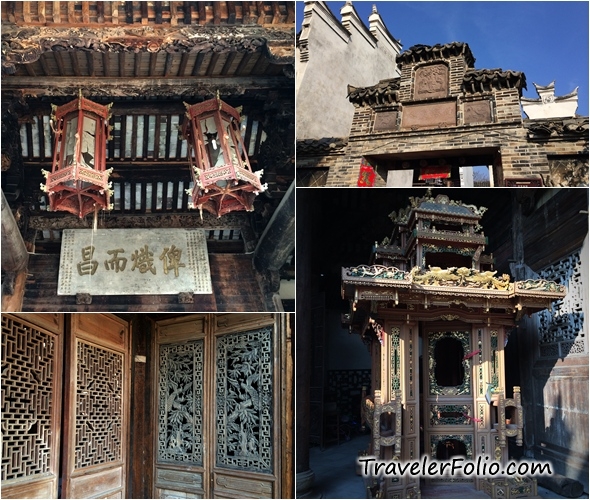 Women doing laundry at the ditches that flow alongside the houses.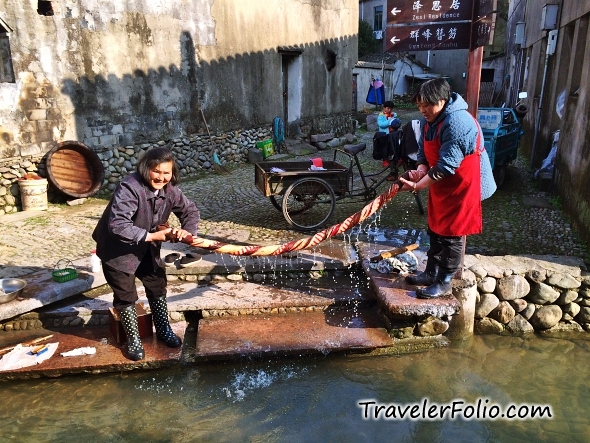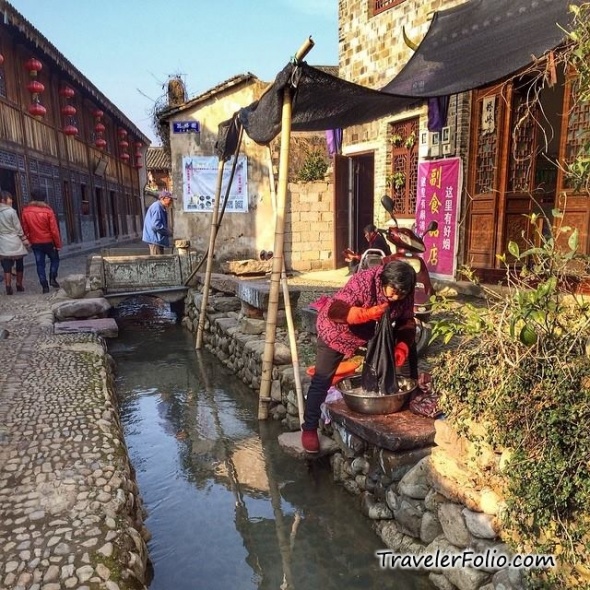 Cute little sisters at Qiantong Ancient Town.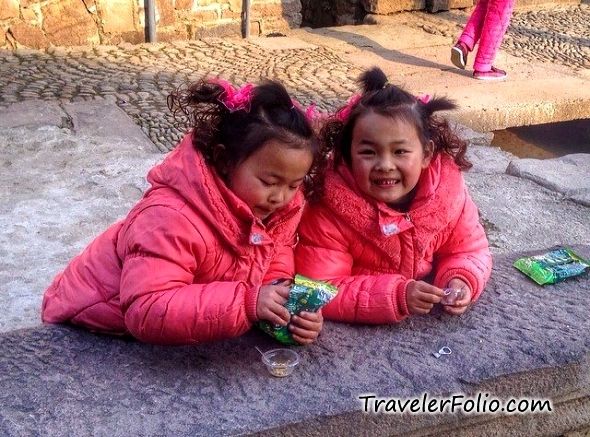 #Likeaboss
The peaceful setting of the town.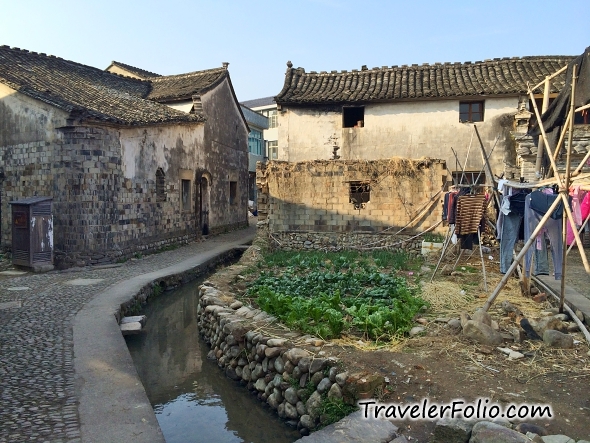 At Qiantong Ancient Town, we tried some of the best freshly made soy milk, beancurd and thin pancakes of dried shrimp and seaweed. Simple yet very delicious! Just for fun, we even tried our hands on the old hand-powered bean grinder.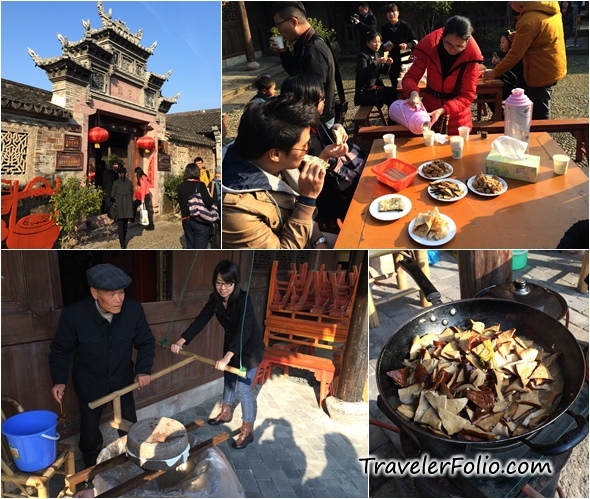 There are many elderly people residing at Qiantong; not surprisingly, many centenarians!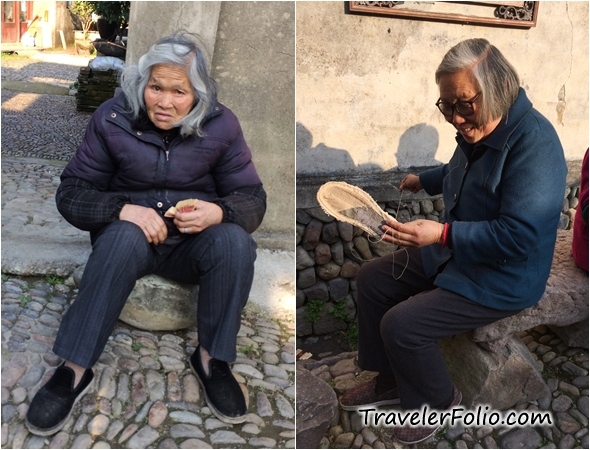 An old-time cinema at the town! On the chalkboard, it says 'Today's Show: Hairdresser." Hmm…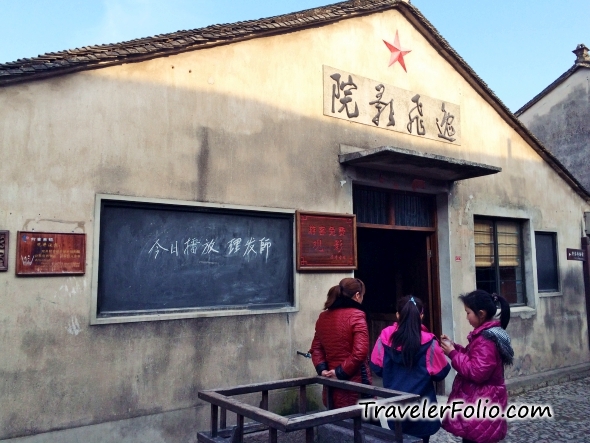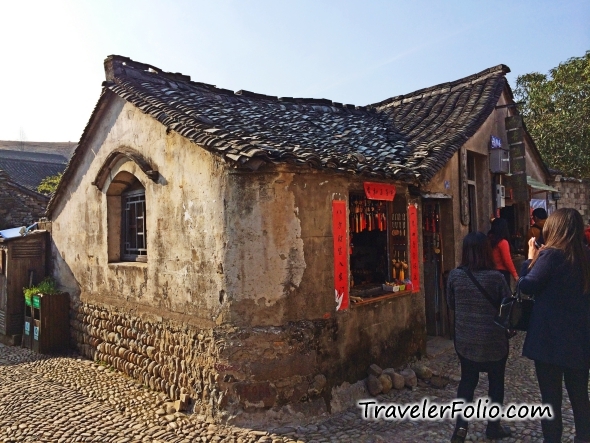 Read all posts on Ningbo.