Continued from Ningbo part 1 and Ningbo part 2
China has a very rich food culture, with different regions offering a myriad of tastes and flavours based on the local agricultural products. So to speak, the development of Chinese civilization evolved around food! A total of eight cuisines are the representatives of distinctive culinary styles in China, namely Guangdong cuisine, Sichuan cuisine, Shandong cuisine, Fujian cuisine, Jiangsu cuisine, Hunan cuisine, Anhui cuisine and Zhejiang cuisine.
Ningbo is a coastal city in Zhejiang province. As one of the eight representative cuisines, Zhejiang (Zhe) cuisine is known for its mellow flavours, using freshwater fish and seafood from the East China Sea. In particular, Ningbo seafood, including a huge variety of fish and crustaceans, is well sought after in the region – owing to the characteristic sweet flavour and delicate texture.
King prawn in broth. (Pan Pacific Ningbo – Hai Tien Lo restaurant)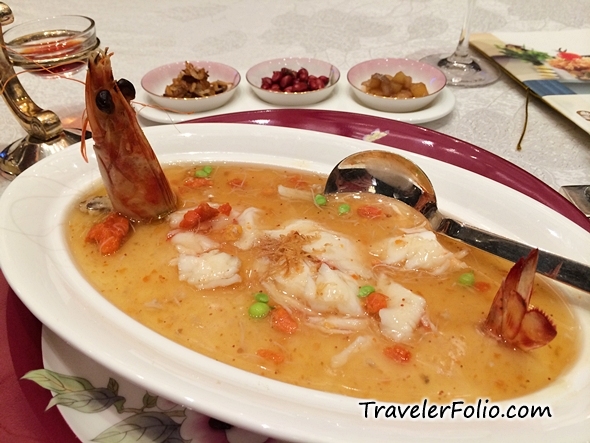 Ningbo is famous for glutinous rice ball or tangyuan. According to the guide, Ningbo tangyuan is filled with black sesame and a slice of lard, cooked by topping up with tap water when boiled, for 7 times, so the lard melts in the black sesame to give a very fragrant flavour. The skin is thin and soft yet not sticky, every tangyuan packs a punch. This is another dish that I miss so badly now!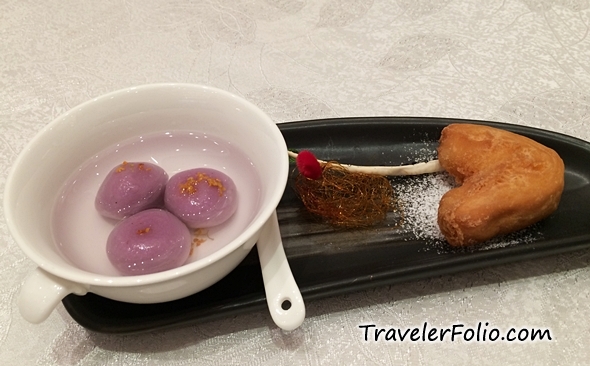 Steamed crab (Hot Springs Hotel Tianmingshan Ninghai)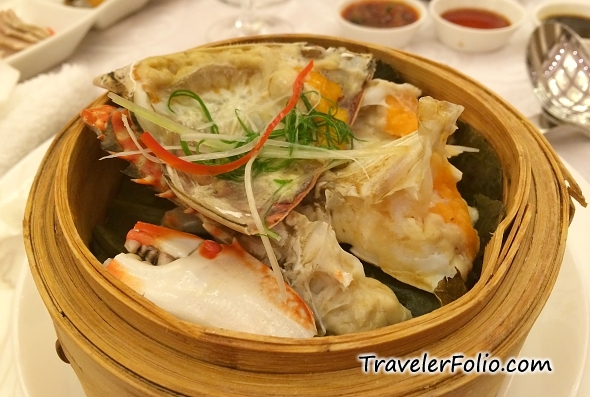 Raw octopus, fresh salmon and oysters. (Nanyuan Flower Expo Garden Resort Hotel – Imperial Bamboo Restaurant)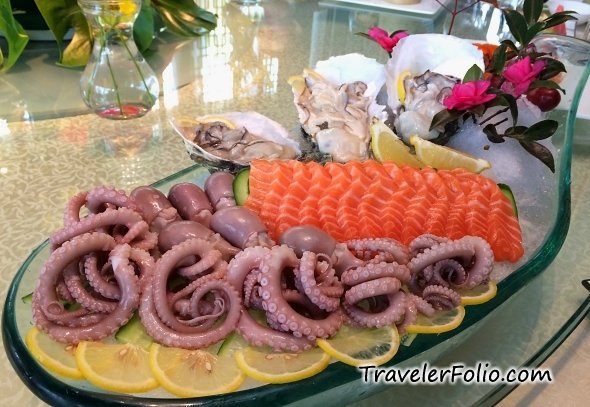 The raw crab is sweet and soft. It goes well with the dipping sauce.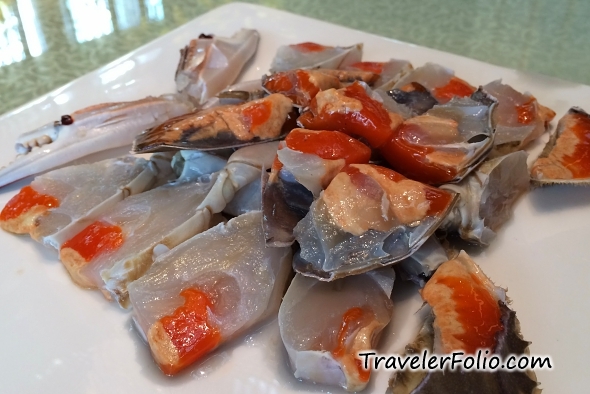 These small shrimps are common on the dining table. They are very sweet with firm texture. Good on its own without any sauces.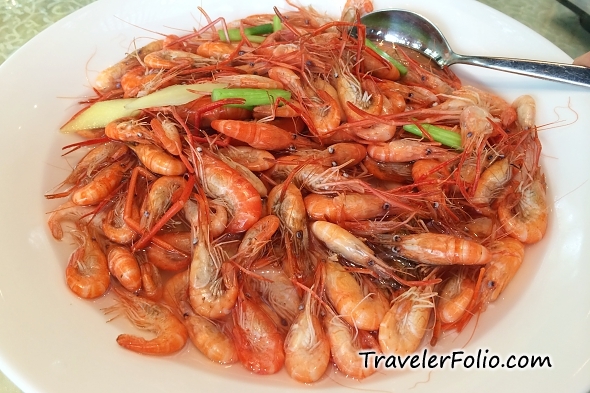 Thanks to the warm hosts for accommodating us at their luxury properties, and introducing Ningbo-style dishes that I miss so much now! Every meal is a feast – visually pleasing and tantalizing the senses with lip-smacking delicacies.
Stay
You can consider staying at these hotels when in Ningbo.
Pan Pacific Ningbo
Web: www.panpacific.com/en/Ningbo/Overview.html
A worldwide premium hotel chain, Pan Pacific is known for opulence and elegance. The recently launched hotel in the eastern new town of Ningbo is located next to the Ningbo Int'l Conference and Exhibition Centre, within walking distance to key financial and governmental landmarks. The nearby tourist attractions include Dongqian Lake, Seven Pagoda Temple, Ningbo Art Museum and Ningbo Historic Museum.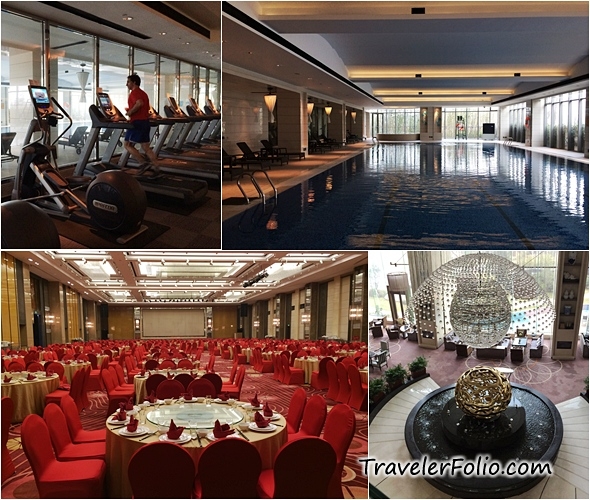 Pan Pacific Hotel and Serviced Suites Ningbo comprises of two towers, boasting 415 guestrooms and 175 serviced suites with panoramic views of the city skyline and Yongxin River. Contemporary with oriental theme, the spacious guestrooms are tastefully appointed with state-of-art audio and visual systems, ceiling-to-floor glass windows and luxury bathroom fittings.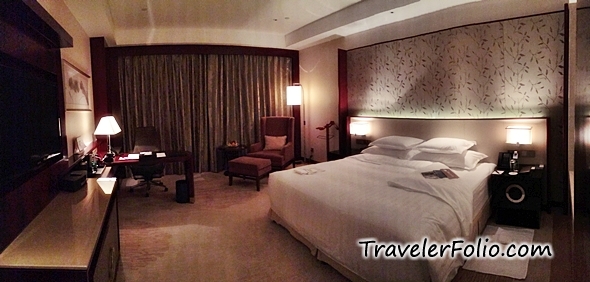 The award-winning Hai Tien Lo specializes in Cantonese cuisine with Ningbonese touch. The other five dining options at the hotel serve Italian and Japanese cuisines, specially blended cocktails and freshly baked pastries.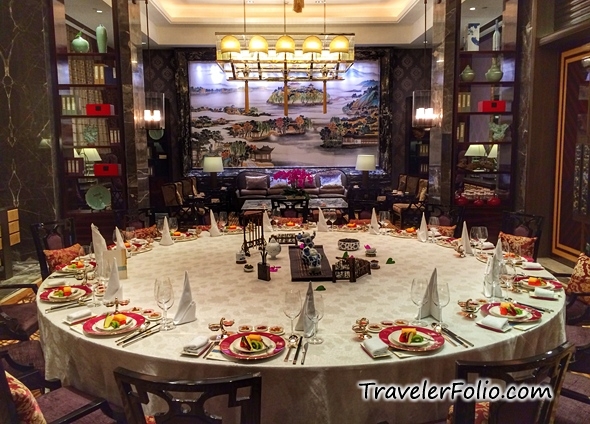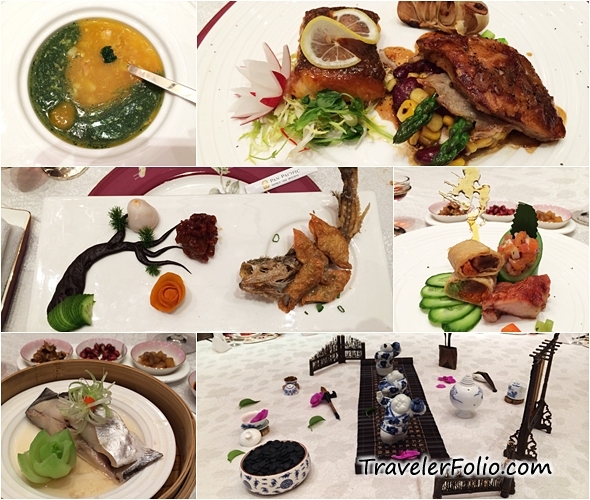 Nanyuan Hotel
Web: www.nanyuanhotel.com/en/index.html
Conveniently located in downtown Ningbo, Nanyuan is the first five stars luxury hotel in Zhejiang province. It's less than 30-min from Ningbo Railway Station where high-speed rail services connect major cities in the mainland. Ningbo Lishe Int'l Airport is merely 20-km away.
Nanyuan Hotel boasts 395 well-appointed modern guestrooms, each furnished with working desk, 37" LCD HDTV, high-speed internet access, separated shower room and personal in-room safe. The hotel facilities include indoor swimming pool, gym, sauna, beauty centre, spa, chess & card room, and cigar & wine bar. There are six restaurants, each offering exquisite cuisines such as Ningbo delicacies and seafood in sophisticated dining ambience.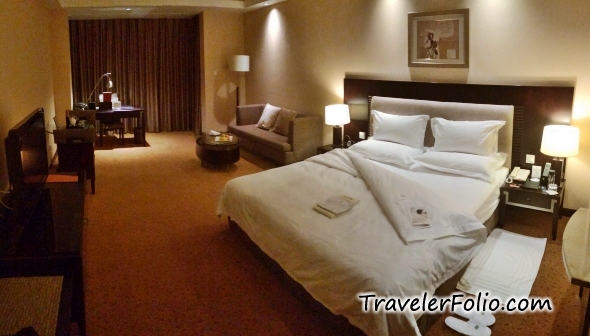 Nanyuan Flower Expo Garden Resort Hotel
The high-end Resort Hotel is nestled in the scenic landscape of rolling hills, gardens and Ningbo East Lake. The resort houses are exquisitely designed; each comes with a viewing balcony, SPA room, big screen TV and DJMAX, giving the feel of a home away from home in tranquil surroundings. Guests can cycle around the lake while soaking up the natural beauty and taking in fresh mountain air.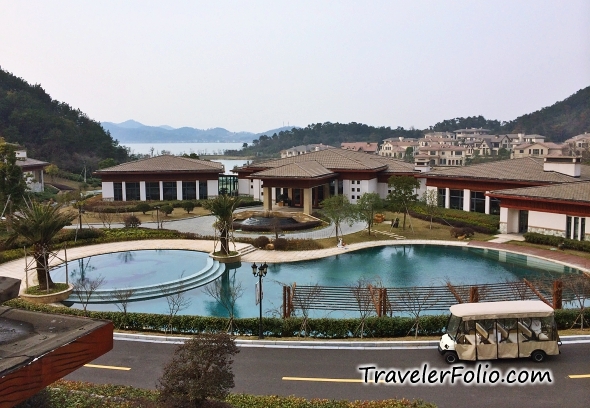 Then we had a sumptuous lunch at the Imperial Bamboo Restaurant. It was a wonderful dining experience at the private luxury restaurant under the shade of bamboos. Dish after dish, we were introduced to more than 30 types of Ningbo food prepared in different style, such as raw and steamed crab, raw octopus, shrimp, braised meat and yam, and dessert like glutinous rice ball and pancake.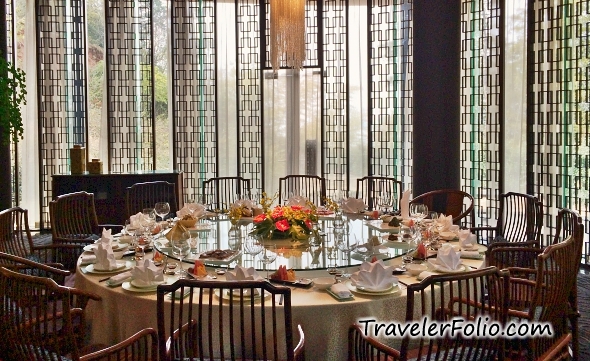 Steamed crabs wrapped in aluminium foil, pan-fried eels, pumpkin, shrimps, vegetable soup, fried pancakes, claypot soup with meat and bamboo shoot.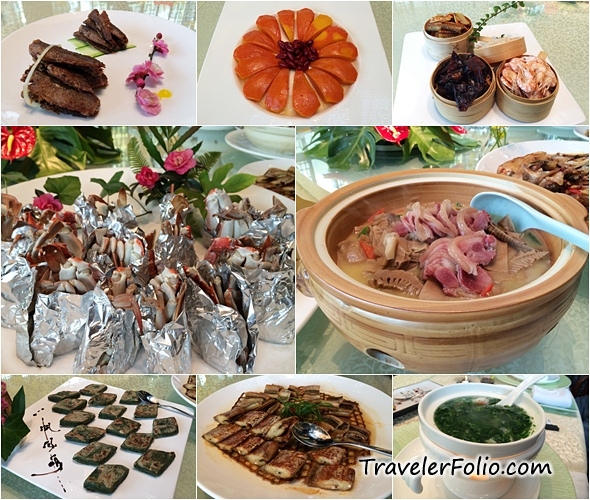 Braised fish head. It's very huge!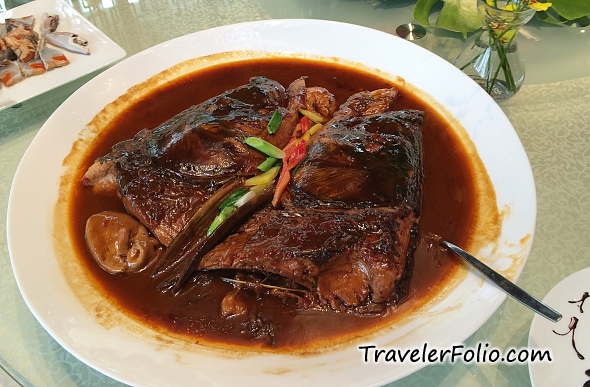 A piping hot claypot filled with soft yam and tasty pork broth.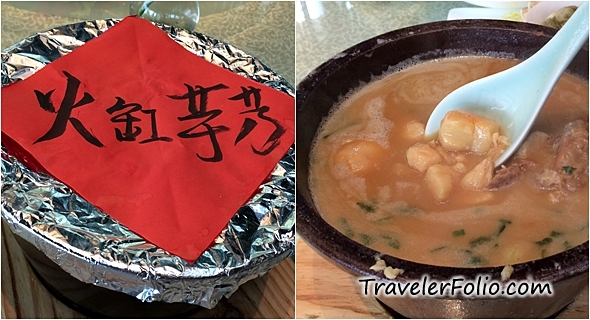 For an exclusive stay in the south of Yangtze River in Ningbo, Nanyuan Xinzhi Hotel is like a palace, with 112 luxury suites to offer guests a superior experience in a prime destination. The hotel also serves as a place for mouth-watering Chinese and Western cuisines.
Do you like hotsprings? Ninghai is well known as one of the three best hot springs areas in mainland China. Having a hot spring soak in the pristine mountainous surroundings provides a unique experience in nature. There are a number of hot springs hotels in the area, you can check out this site (in Chinese): www.nhwq.net/
Ninghai Forest Hotspring (宁海森林温泉度假村)
www.nhwq.net/ninghaiwenquanjieshao/ninghaiwenquanjieshao-37.html
After a session of hot spring soak, we headed to Hot Springs Hotel Tianmingshan Ninghai (宁海天明山温泉大酒店) for another round of delicious seafood feast!
Bottom right: Salt baked clams
Read all posts on Ningbo. Stay tuned for the last post on Ningbo attractions.