By Kelly Khong
Breakfast at Swan Valley can be a delightful event, when you visit Taylors Art & Coffee House. This family run café is passionate about food and living. Each Taylor is a talent! And they have decided to chip in their bests into running this quirky café – Design, Art, Food and Mum's textile. Stop in for breakkie and say hello to this friendly and creative family, highly recommended for good food and good mood!
Enter into Taylor Art & Coffee House and their creativity space.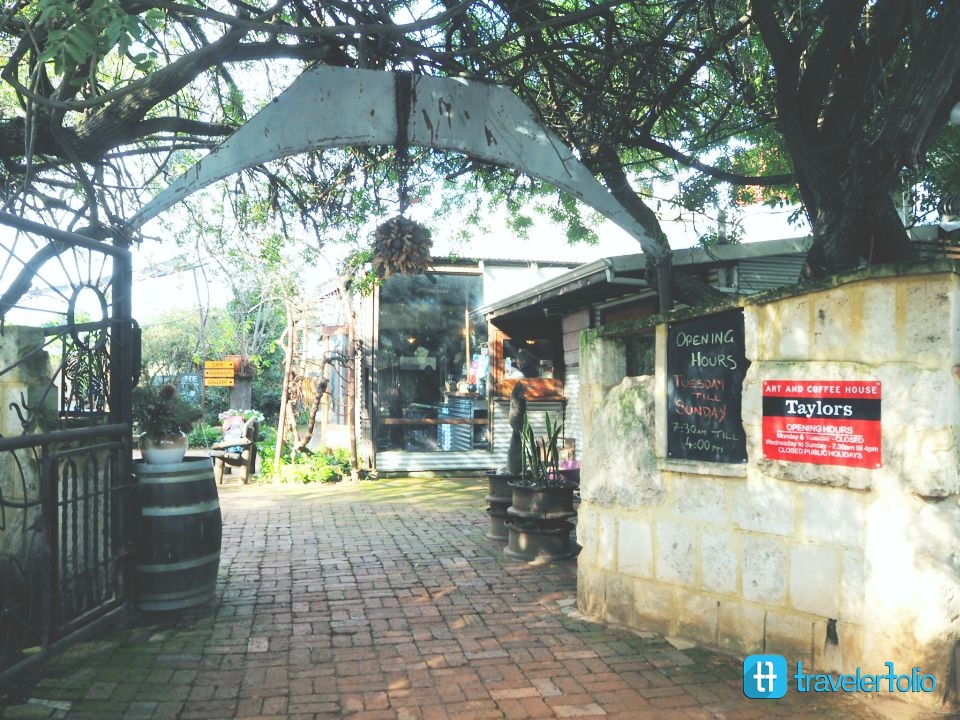 Appetizing desserts and quirky teacups on offer and hearty breakfast comprises of organic and free ranging products.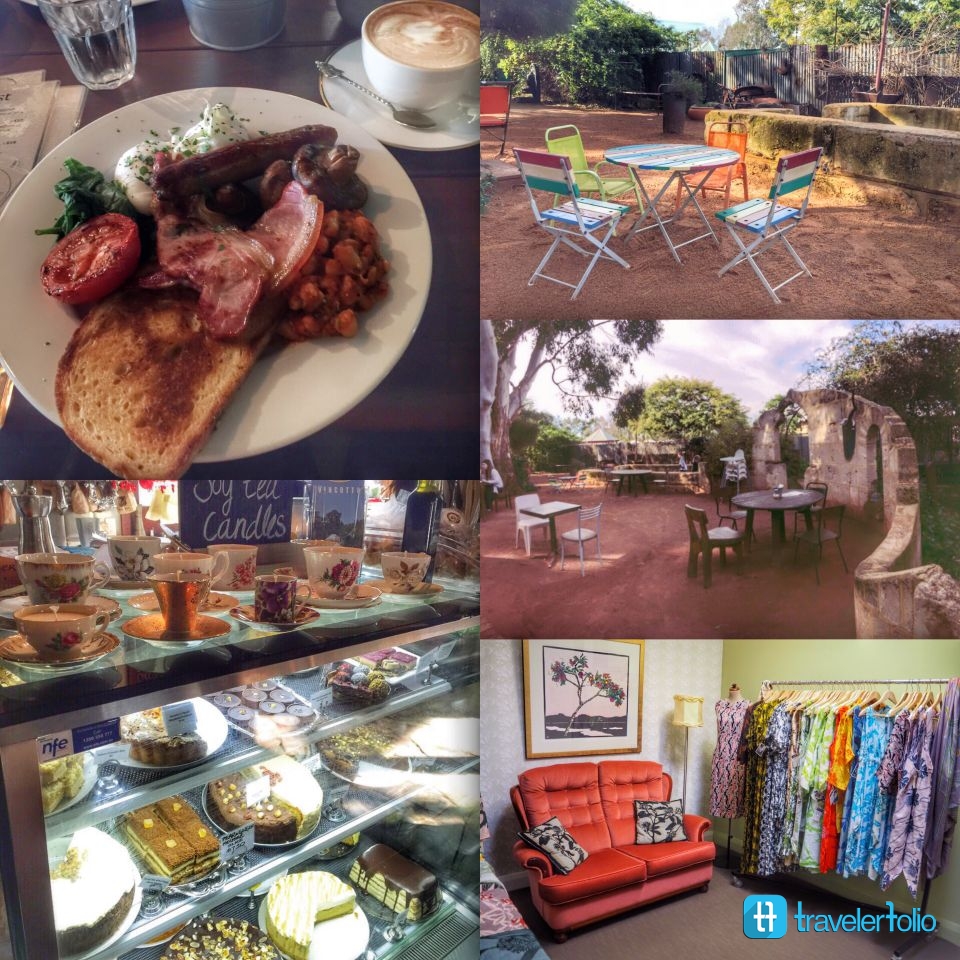 We stopped over at Oakover Grounds, the home of Oakover Wines, Fiori Coffee & Offisider. Wine and Coffee tasting under the same space, how funky is that? Modernly decorated, Oakover Grounds offers the finest blend of Oakover wines and Fiori Coffee is great with creating the best tasting coffee. This place is surrounded by beautiful lawns and a tranquil lake, and caters for weddings, large functions and events.
A wide selection of Oakover range to choose, we are spoilt for choice.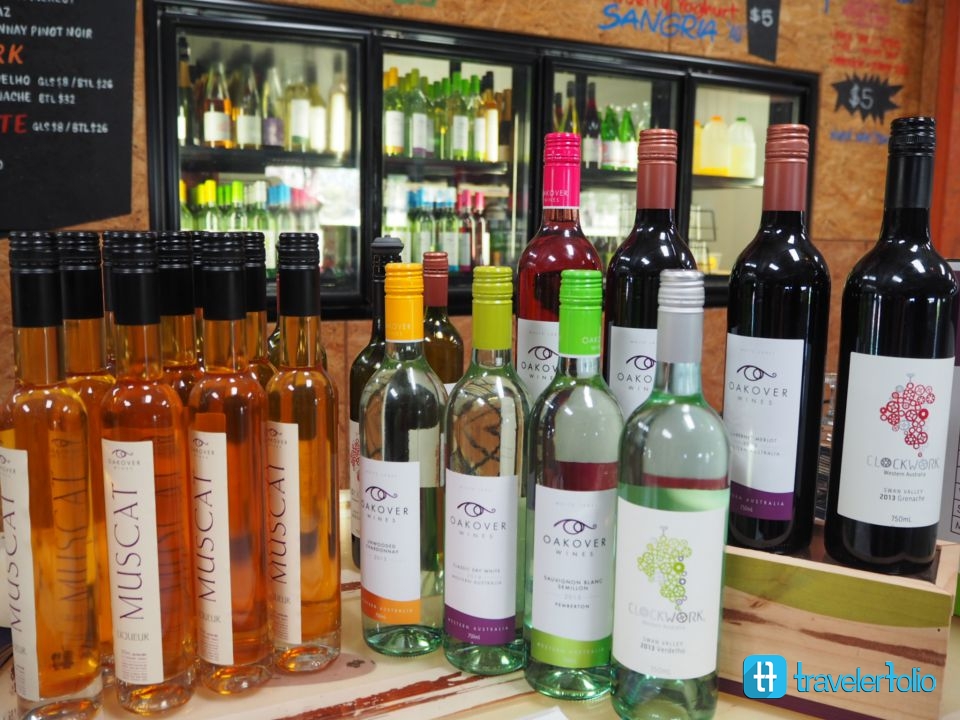 Have a cuppa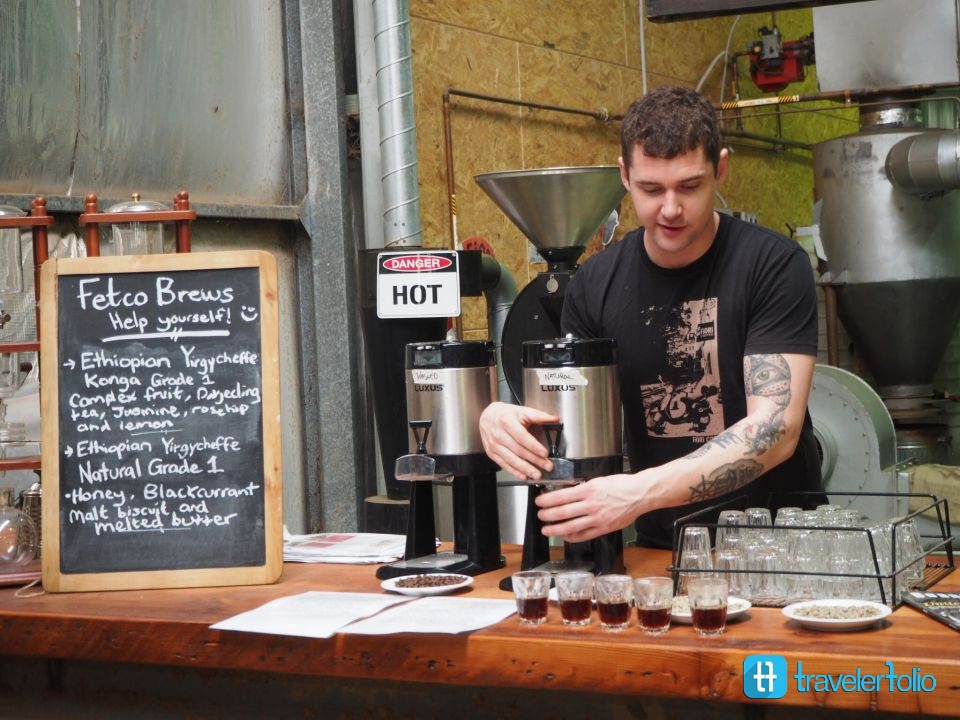 Embrace the greens, the lake and the blue sky outside Oakover Grounds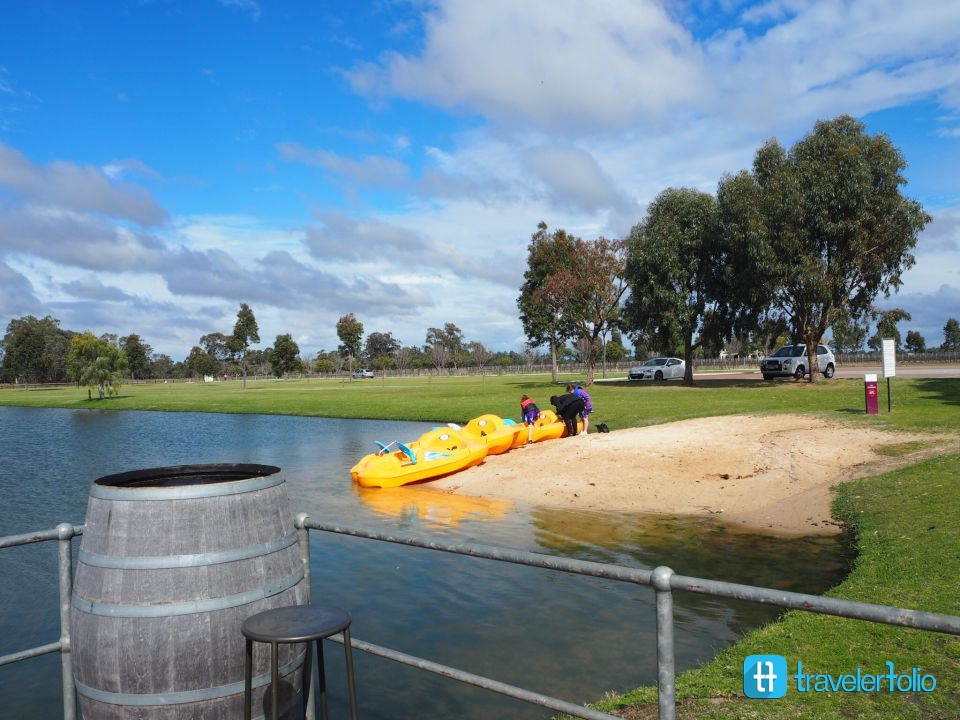 Our gourmet experience continued with the Chocolate & Wine Masterclass at the Providore Swan Valley, which was an hour class about pairing delicious chocolate with exclusive wines from the Coward & Black range as well as scrumptious Sambarino chocolate liqueur. Held in a private tasting room, this masterclass in Swan Valley is worth a go because it is packed with tasty fun, informative talk about cocoa and the history of chocolate and – there's even a free bottle of liqueur to go home with! I recommend online booking beforehand to avoid disappointment.
Appreciate chocolate and wine as they impress your palate through amazing combination.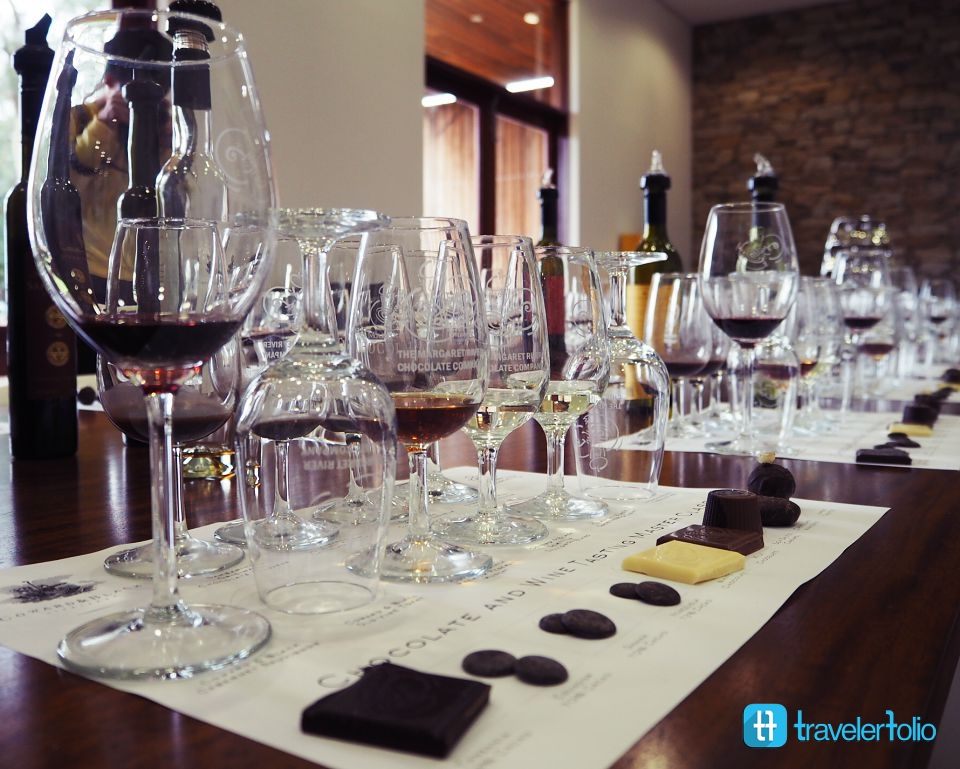 We stopped over for lunch at Sandalford Wines and winery tour thereafter. Sandalford is one of Western Australia's oldest and largest privately owned wineries started since 1840.
A refreshing combination of Linley Valley Pork Belly and Seared Esperance Scallops.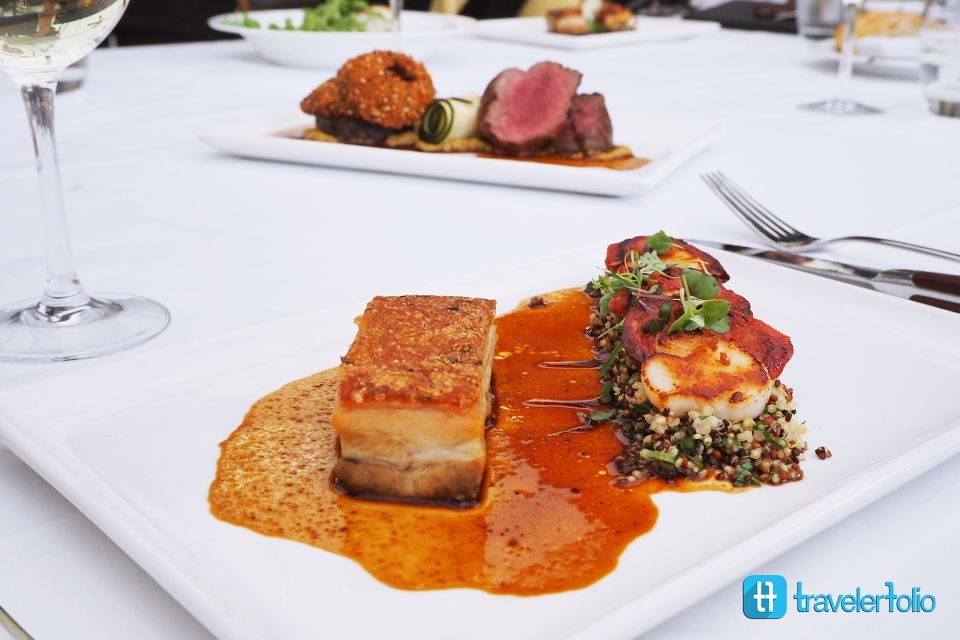 Sandalford Wines restaurant is ideal for relaxed casual dining, formal corporate meetings or social functions. Enjoy a unique blend of vineyard views, mouthwatering Australian cuisine and great wines.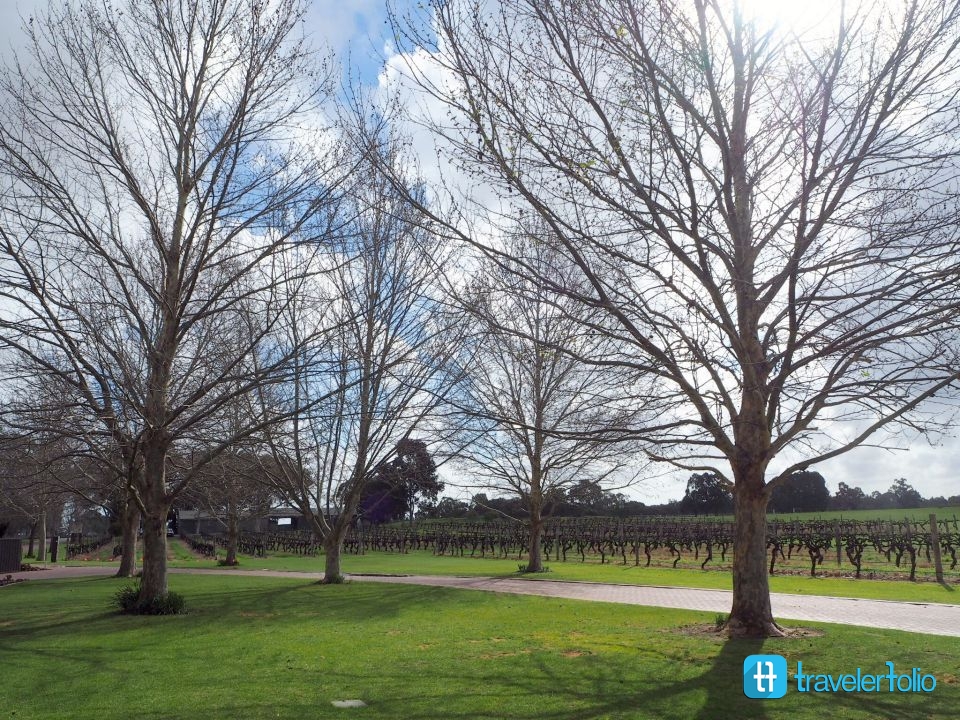 After lunch we had the opportunity to go on a private tour of the winery and visited the wine cellar.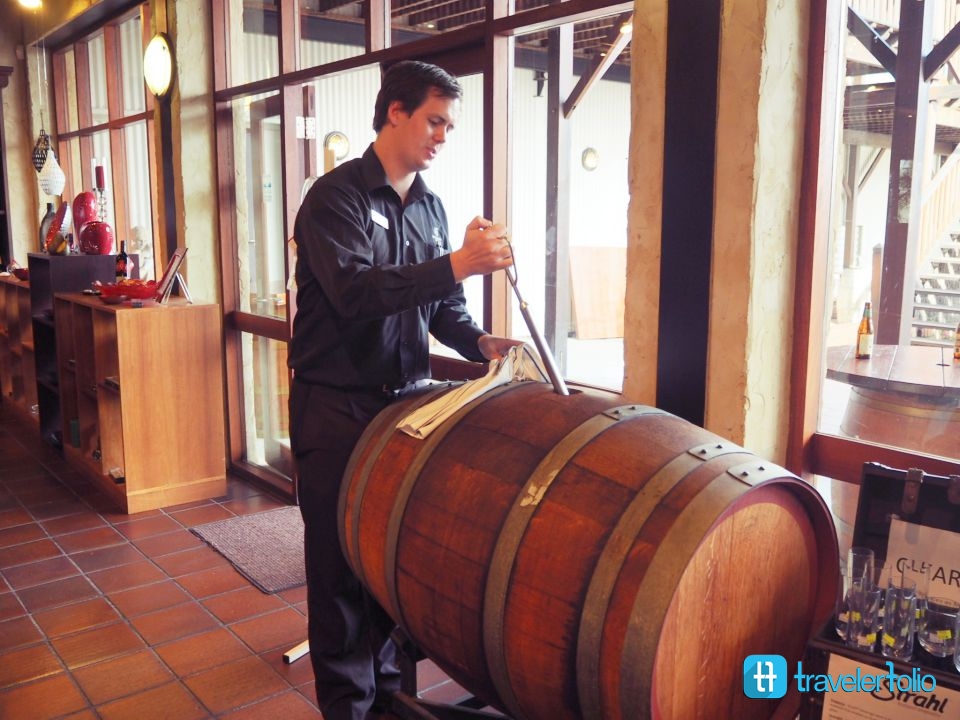 Next on the list! We headed to Yonga Boodjah Aboriginal Art Gallery where we browsed the indigenous artwork featuring the works of acclaimed, established and emerging aboriginal craft people and artists of this region. We also had a chance to meet an elder, Phillip Narkle who is 71 year old, senior artist/ owners at Yonga Boodjah with over 50 years of artistic experience. We tried making a piece of art to take home as souvenir!
The elder playing a didgeridoo.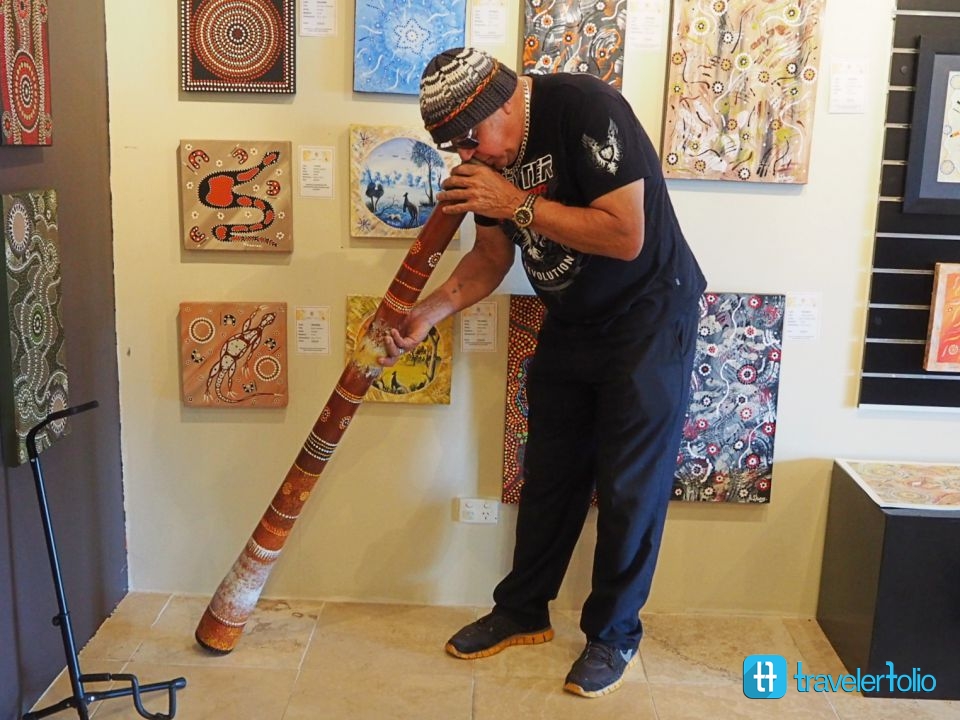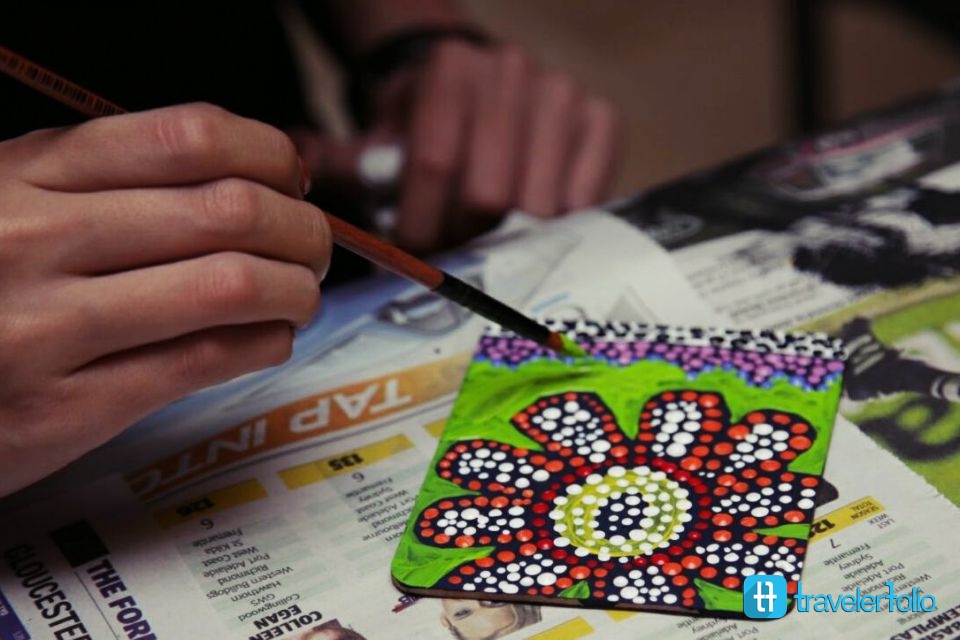 By dinner time, we were still so full, but dining options are aplenty in Swan Valley that we just couldn't afford to skip dinner. I am talking about Pinelli Winery and Fillaudeau's Restaurant experience, located side by side along Caversham in Swan Valley.
We indulged our taste buds with award winning wines at Pinelli Winery, crafted by highly qualified family winemaking team.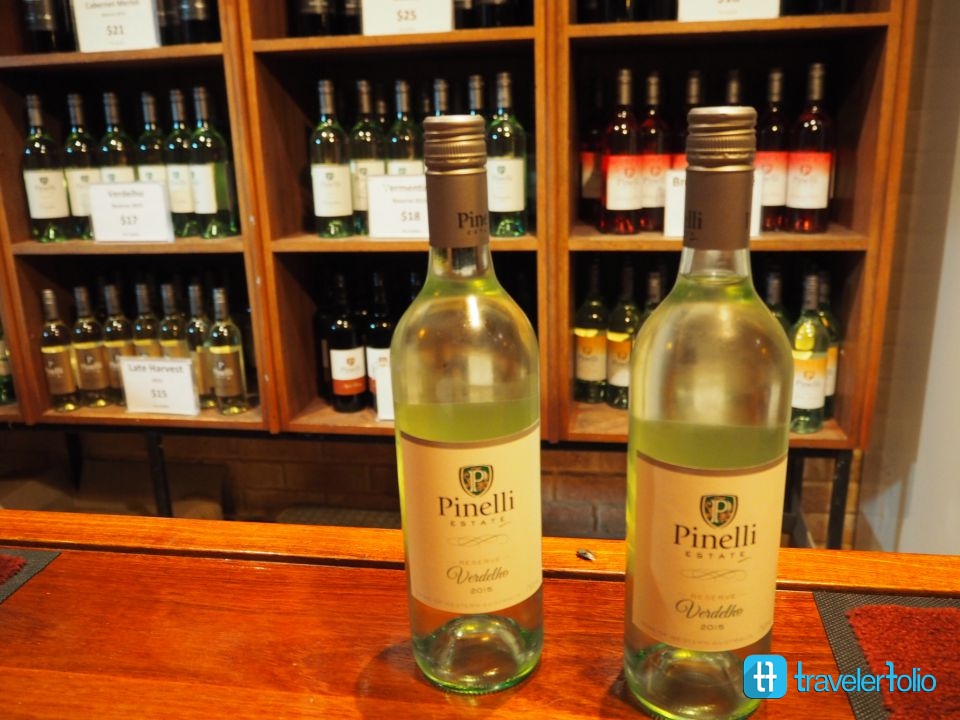 Enjoying French style cuisine in front of the grapevines at Fillaudeau's. They cook with locally grown vegetables, local free range pork and amazing Western Australia seafood.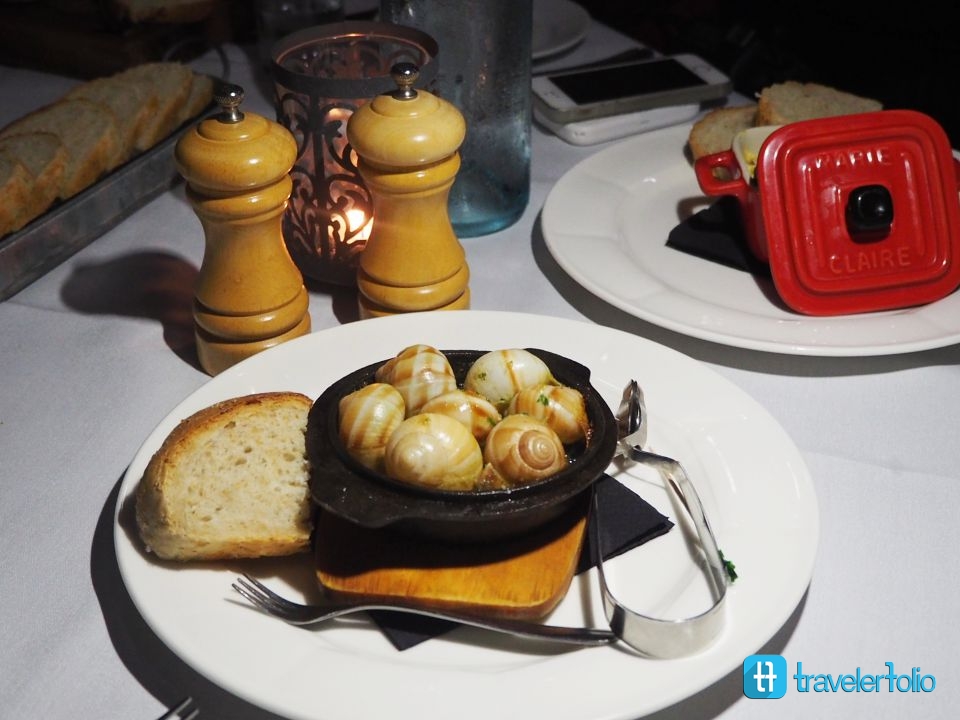 The perfect flambé dessert to end dinner!
Coming up next… Learning about the food we eat in Swan Valley and a short stopover in Perth City.
Read all posts on Swan Valley.
Taylors Art & Coffee House
Address: 510 Great Northern Hwy, Middle Swan WA 6056, Australia
Phone: +61 0447 441 223
www.taylorscafe.com.au
Oakover Grounds
Address: 14 Yukich Cl, Middle Swan WA 6056, Australia
Phone: +61 8 9374 8000
http://oakovergrounds.com.au/
Chocolate & Wine Masterclass at the Providore Swan Valley
Address: 5123 West Swan Road, West Swan
Phone: +61 8 6274 4040
www.providore.com.au
Sandalford Wines
Address: 3210 W Swan Rd, Caversham WA 6055, Australia
Phone: +61 8 9374 9374
www.sandalford.com.au
Yonga Boodjah Aboriginal Art Gallery
Address: 6571 W Swan Rd, West Swan WA 6055, Australia
Phone: +61 8 9374 0049
www.yongaboodjah.com/
Pinelli Winery and Fillaudeau's Restaurant
Address: 114 Benara Rd, Caversham WA 6055, Australia
Phone: Cellar Door +61 8 9279 6818 / Restaurant +61 8 9377 7733
www.pinelliwines.com.au / www.fillaudeaus.com.au