By Kelly Khong
Second day began with anticipation as our tour organizer Sascha Stones arranged for a Speed Grazing – An experience here in Swan Valley to discover a flavoursome adventure along 32km Food and Wine Trail. Riding on the Taste Bud Tour, we had visited 10 Swan Valley's most delightful tasting experiences in just half a day. We practically completed our shopping list of the Australia's must-buy products within this tour, which was fabulously conveniently and there is no better way to taste such a spread so easily!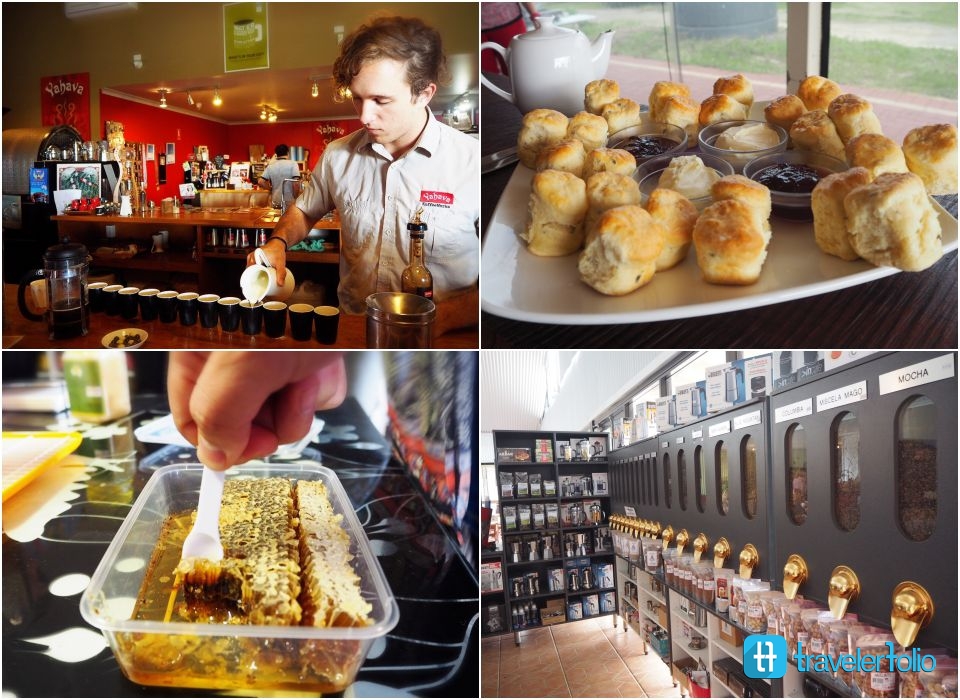 Top left to right: Yahava Koffeeworks, Cape Lavender
Bottom left to right: Windara Honey, Mago Coffee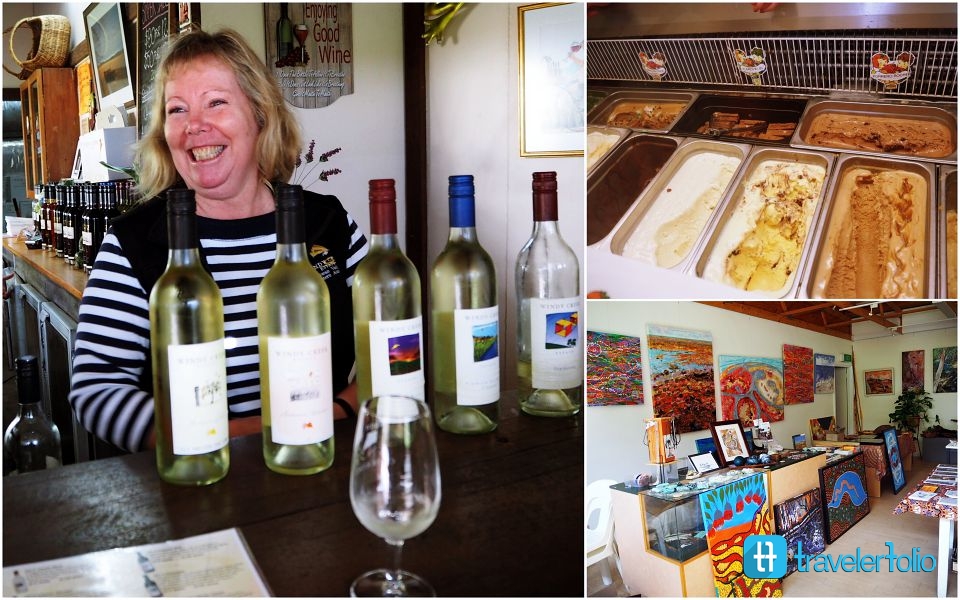 Left: Windy Creek, Oggies Ice Cream Cafe, Maalinup Aboriginal gallery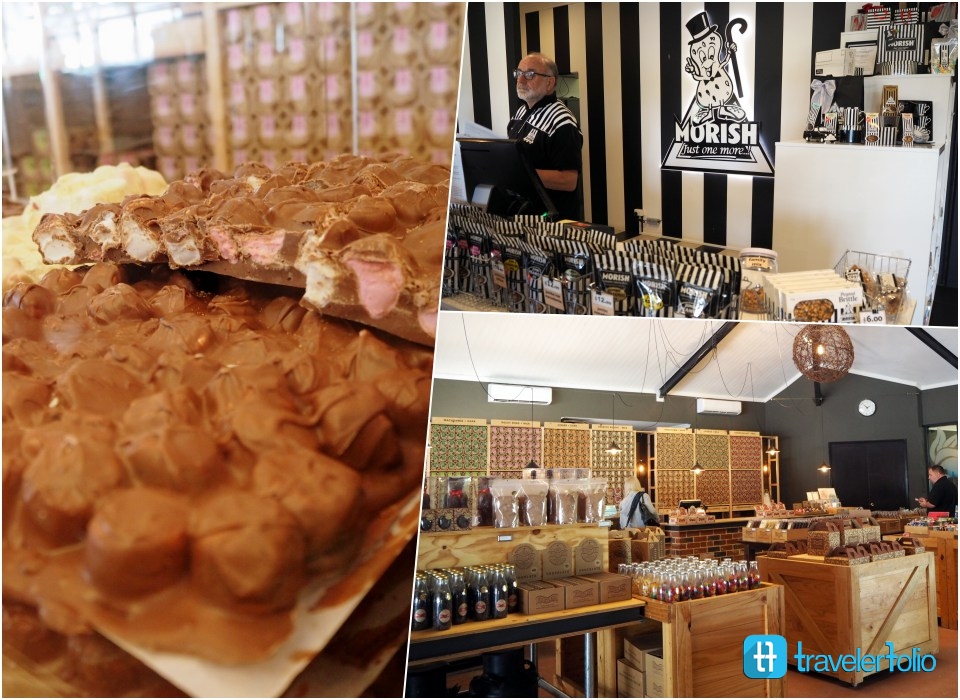 Mondo Nougat, Whistler's Chocolate Company, Morish Nuts
Our next stop was Caversham Wildlife Park Experience, where we were quite thankful to walk off some calories after speed grazing. Situated at Whiteman Park, it houses one of the largest collections of native fauna in West Australia. We got up close with Australia's irresistibly adorable native animals – Kangaroos, Koalas, Wombats and many more. I recommend this as a fun and educational place of interest for the whole family – the kids will love it!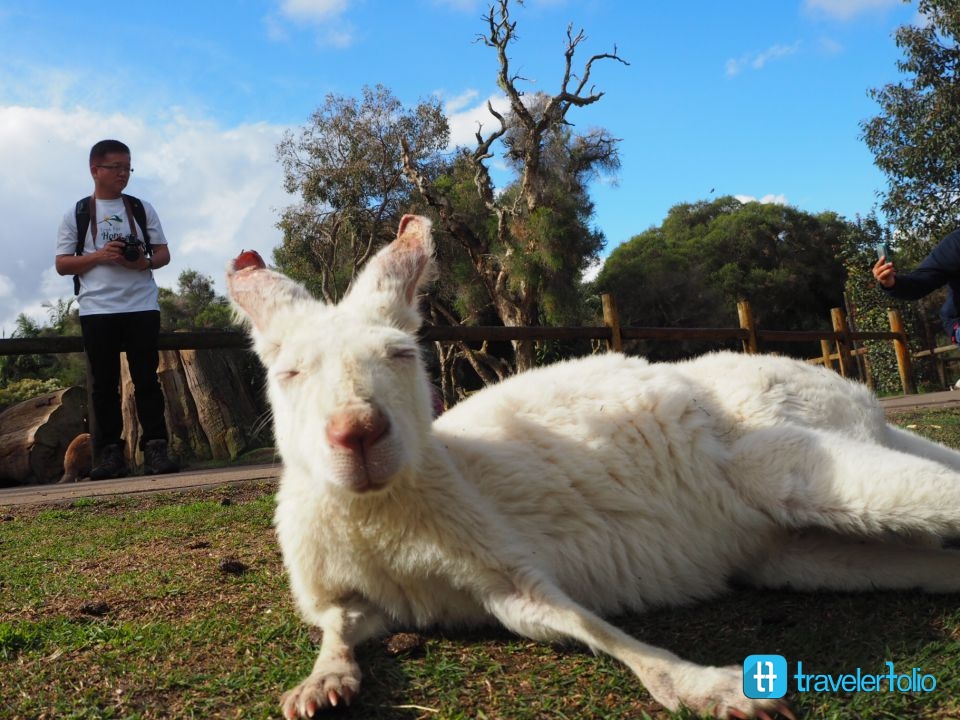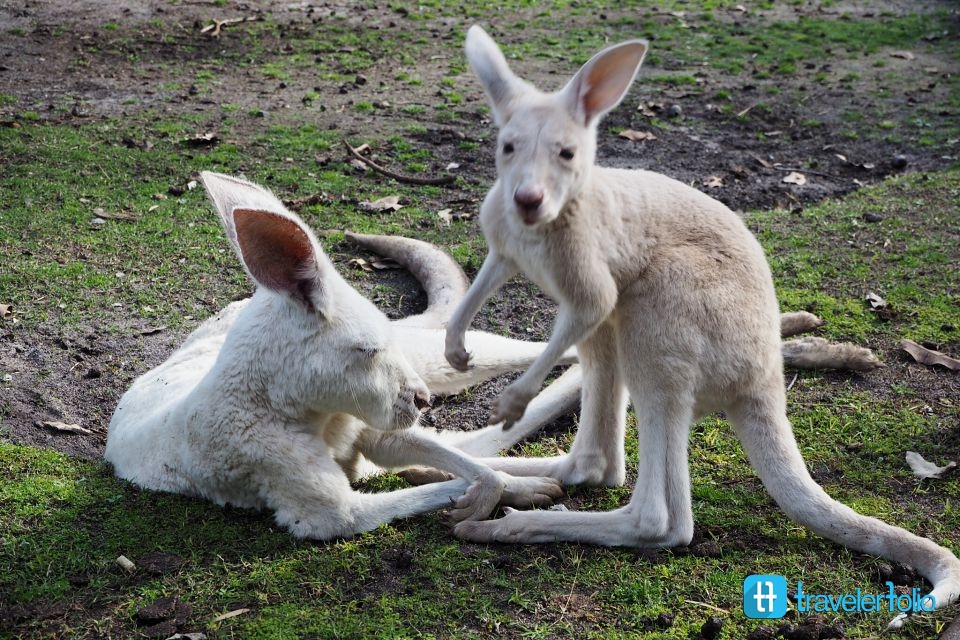 Catch a mummy and her joey, awww cute!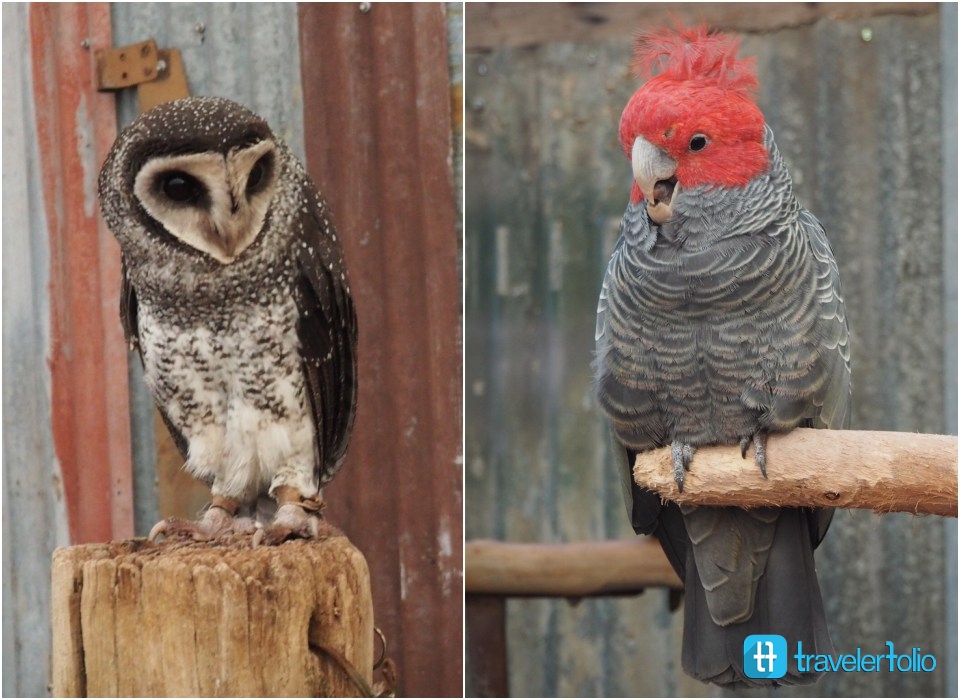 Meet wombat and friends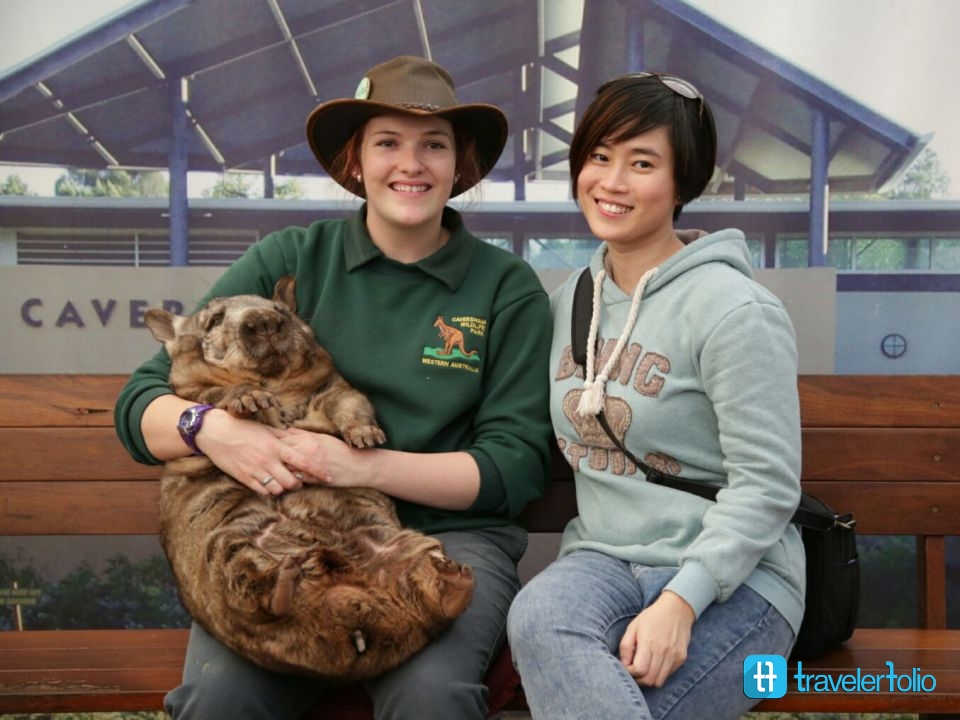 The sleepy koala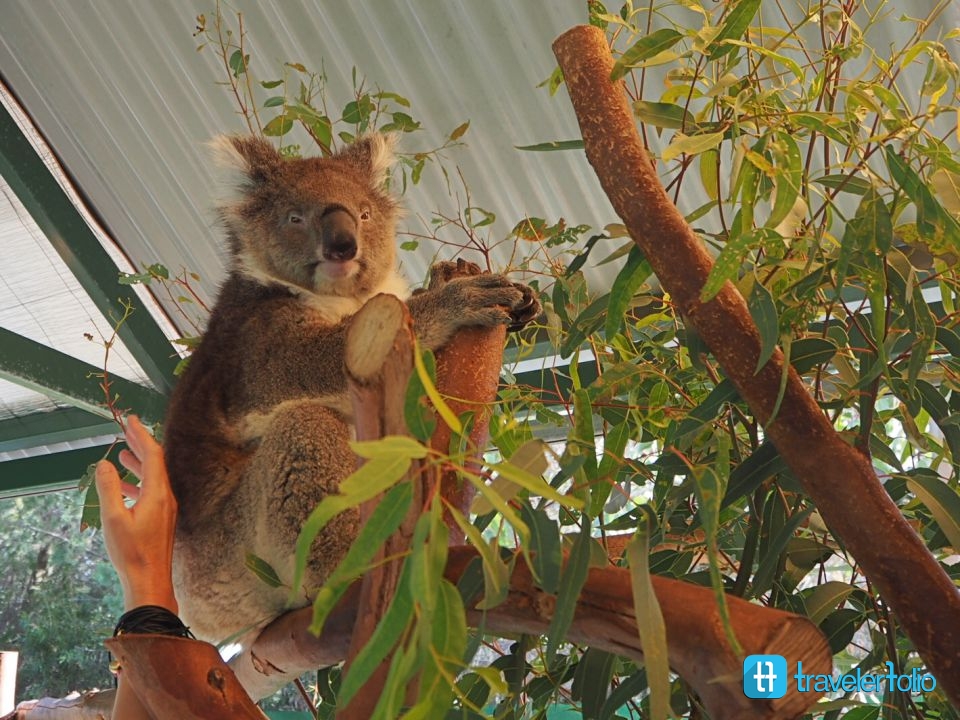 One of the highlights of this trip was the opportunity to attend the Singapore Airlines Swan Valley Annual Wine Show Awards 2015. We were pleased to attend the black tie event at the function centre in Mandoon Estate Winey, to celebrate the region's finest winery establishments each year. Particularly, Chenin Blanc and Swan Valley Shiraz with the fortified wines were commended by one of the judges to be of world standards, so don't miss to taste them when you are there.
We were all dressed up for the event!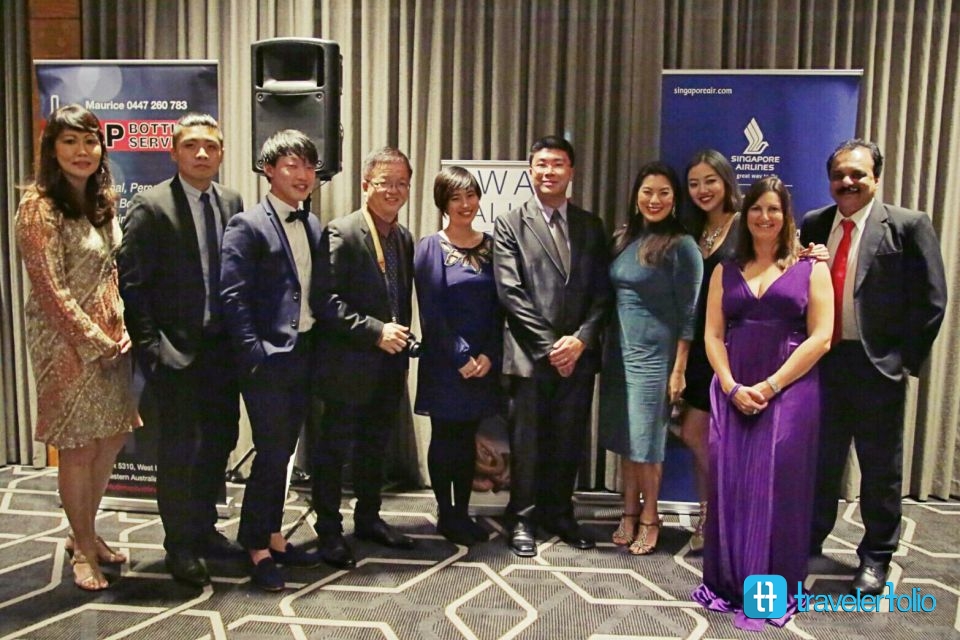 Sumptuous gala dinner of roast lamb rump, pairing with the best wines.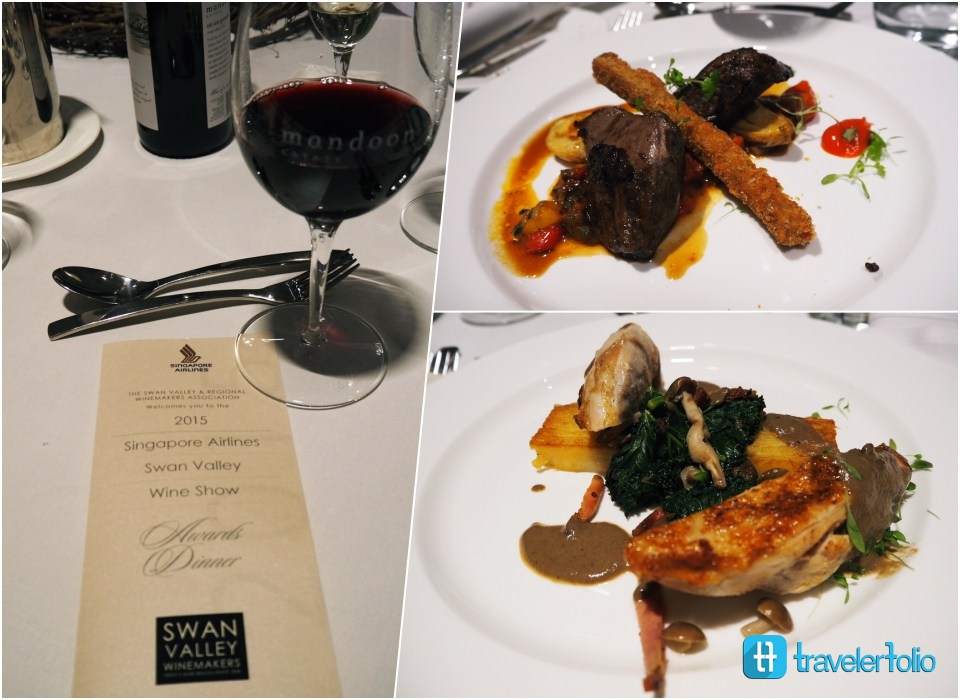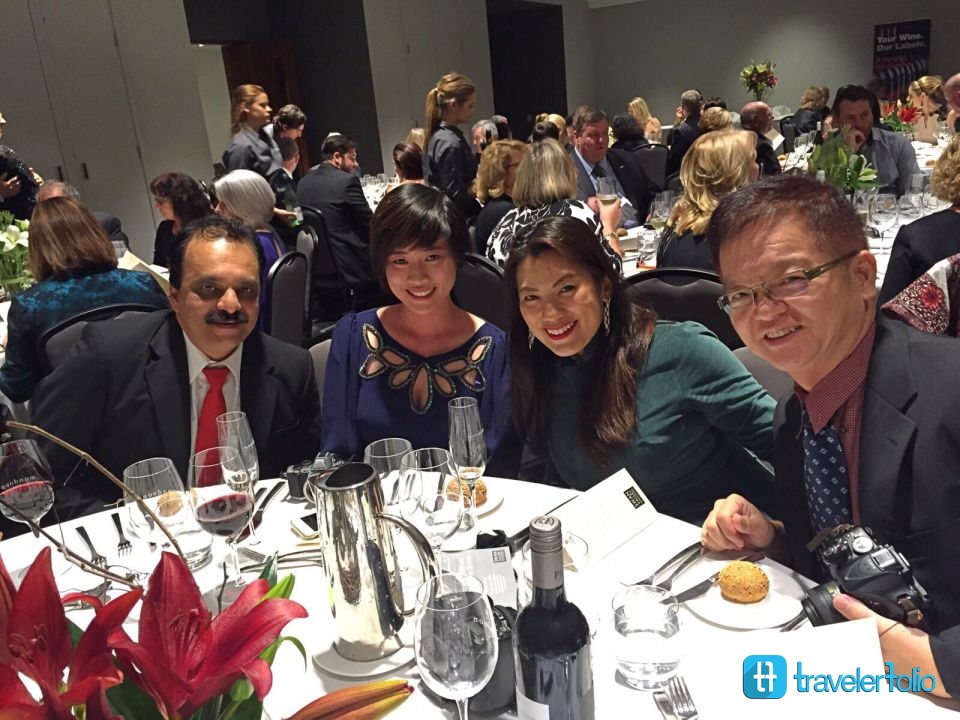 Congratulation to all winners of the night, especially Talijancich Winery, which was awarded the Singapore Airlines Trophy for the Best Wine of Show with the Talijancich Pedro Ximenes Liqueur 2007.
What an eventful night! More to come on next, follow me on my Day 3 in Swan Valley!
Taste Bud Tours – Good Food Wine and Wildlife Tour
Contact: Loris Gundry / 0412 244 201
www.tastebudtours.com.au
Caversham Wildlife Park
Contact: (08) 9248 1984
www.cavershamwildlife.com.au
swanvalleywinemakers.com.au
Read all posts on Swan Valley.