By Kelly Khong
Over the weekend, I was invited by Tourism Western Australia and The City of Swan for an extended long weekend of food, wine and master classes in the Swan Valley.
With just close proximity of a half-hour drive from Perth's CBD, Swan Valley is an easy gateway to experience locally grown freshness and nature-intended flavors, all in the arms of beautiful green lawns, acres of vines and tranquil lakes.
Swan Valley has been crowned the first Humane Food Region in Australia. The chefs and producers in the region are a compassionate group deeply committed to produce and serve humane food – meaning, free-range chickens, eggs, pork and other wholesome products from animals being treated humanely. Using locally ingredients also mean that the distance from the trees/ farms, to the plate, to our mouth is the closest possible.
Swan Valley just celebrated 180 years of winemaking last year, a remarkable milestone to contribute to the Valley's unique wine heritage. This region is packed with talented winemakers, wineries and wines that are exclusive to Swan Valley only.
Lastly, special thanks to Singapore Airlines for my journey to Perth and the invitation for the esteemed annual Singapore Airlines Swan Valley Show dinner on 28 August 2015.
The below itinerary belongs to a 5-day worth of mostly food and wine trail. With the ever-expanding list of good food and wines in Swan Valley, you can definitely adjust your schedule to suit your own pace. The gist is, slow down, breathe, and enjoy life as you deserve it.
A world of surprises just minutes away – Day 1
We arrived at Perth after a 5-hour flight via Singapore Airlines. Already feeling excited after the comfortable journey, we were transferred from Perth Airport to our Swan Valley accommodation: Novotel Vines Resort & Country Club. It took no longer than 30 minutes' transformation from city area to the arms of open spaces of vineyards. The daytime weather hits up to around 20°C on average and nighttime an average minimum of 10.3ºC in the month of August.
The Novotel Vines Resort & Country Club is nicely located within the Swan Valley in Perth, Western Australia with 103 rooms ranging from Resort Style to Deluxe Spa Suites and Executive Suites. Golf lovers will be delighted with the magnificent two 18-hole championship golf courses – Ellenbrook & The Lakes, which opens 365 days a year. Some of the facilities include outdoor swimming pool, tennis courts, as well as Keishi Day Spa.
Rooms are spacious, with balconies overlooking the open courtyards and golf course.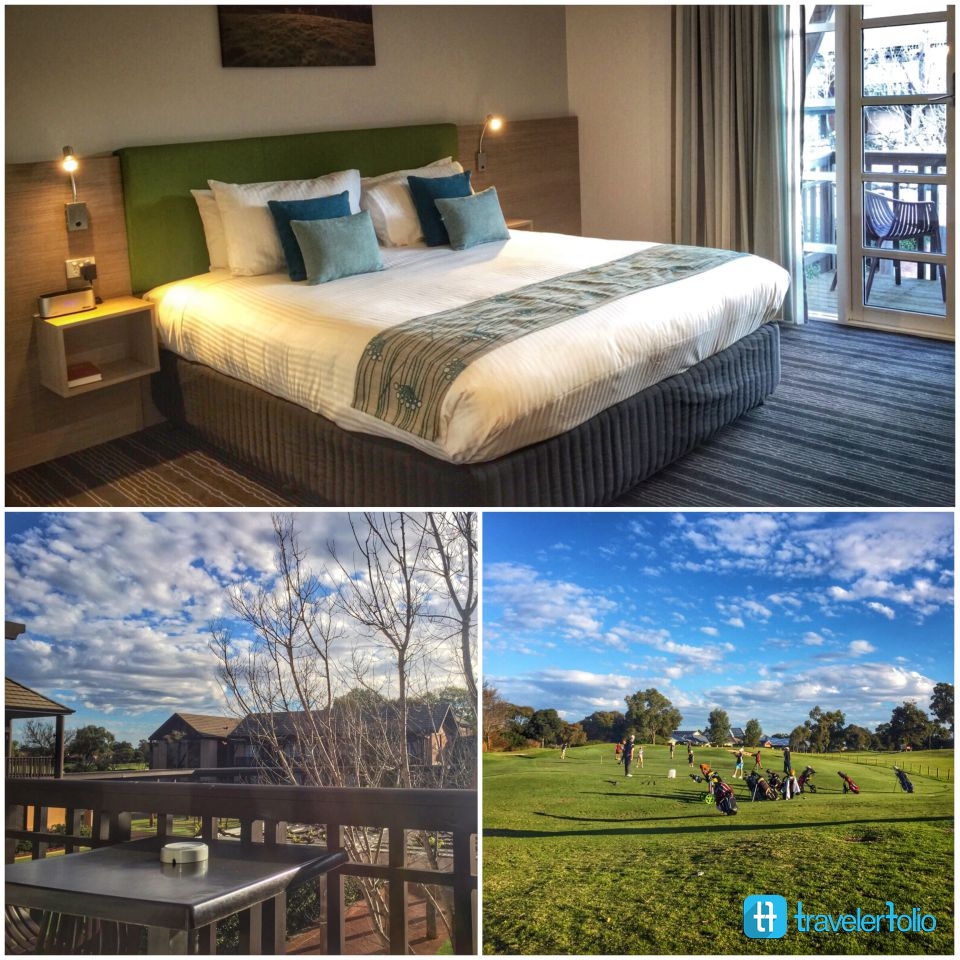 Caught a wild kangaroo gazing on the golf course.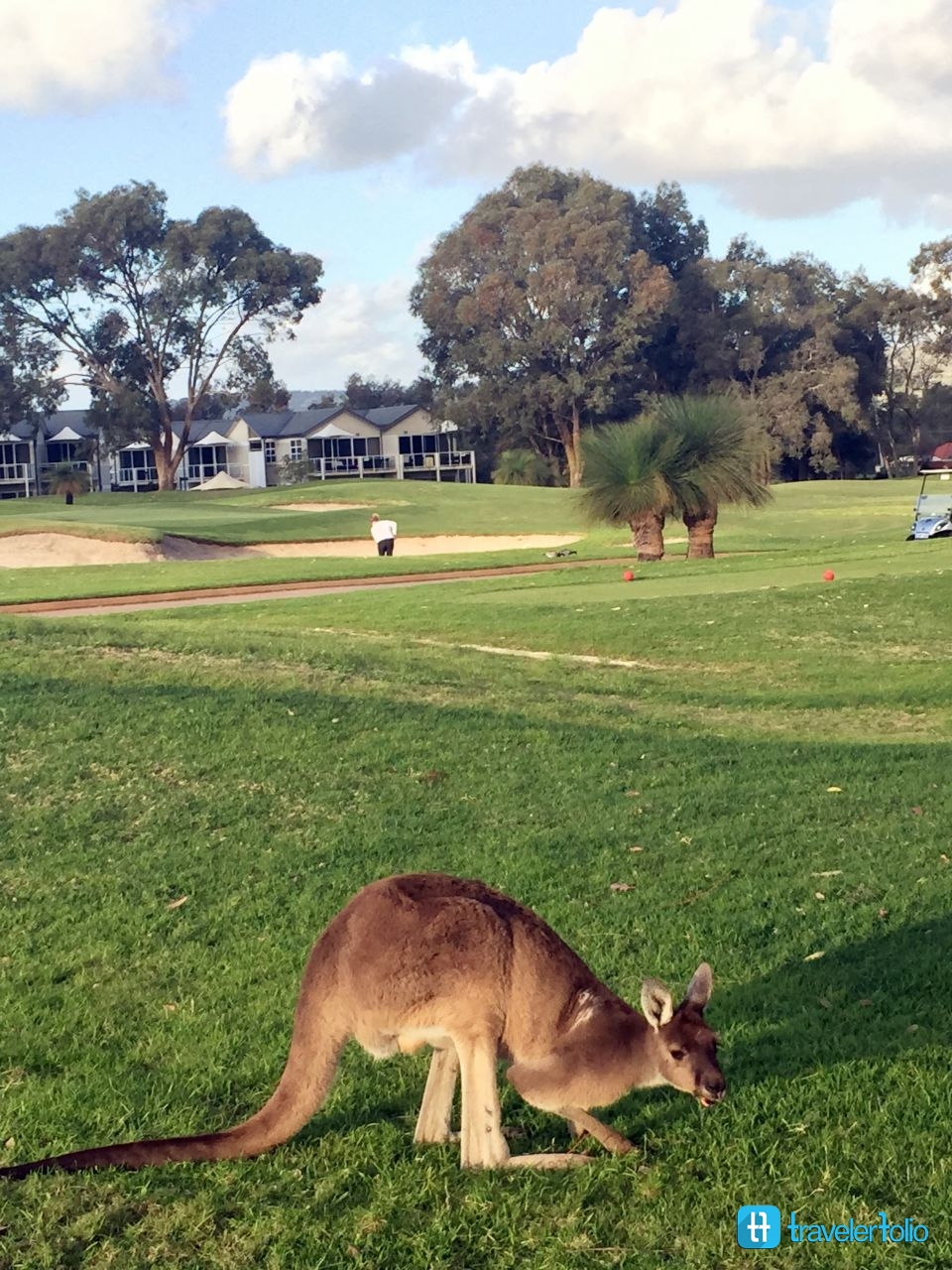 Morning colours right before the courtyard.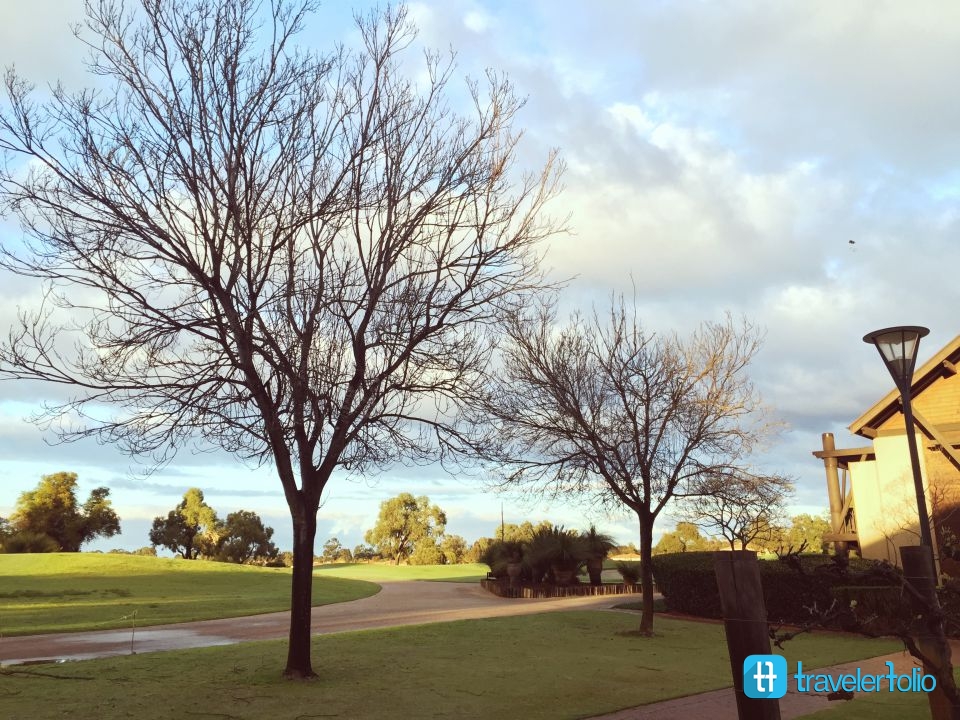 Enjoying pre-dinner drinks at Muscat bars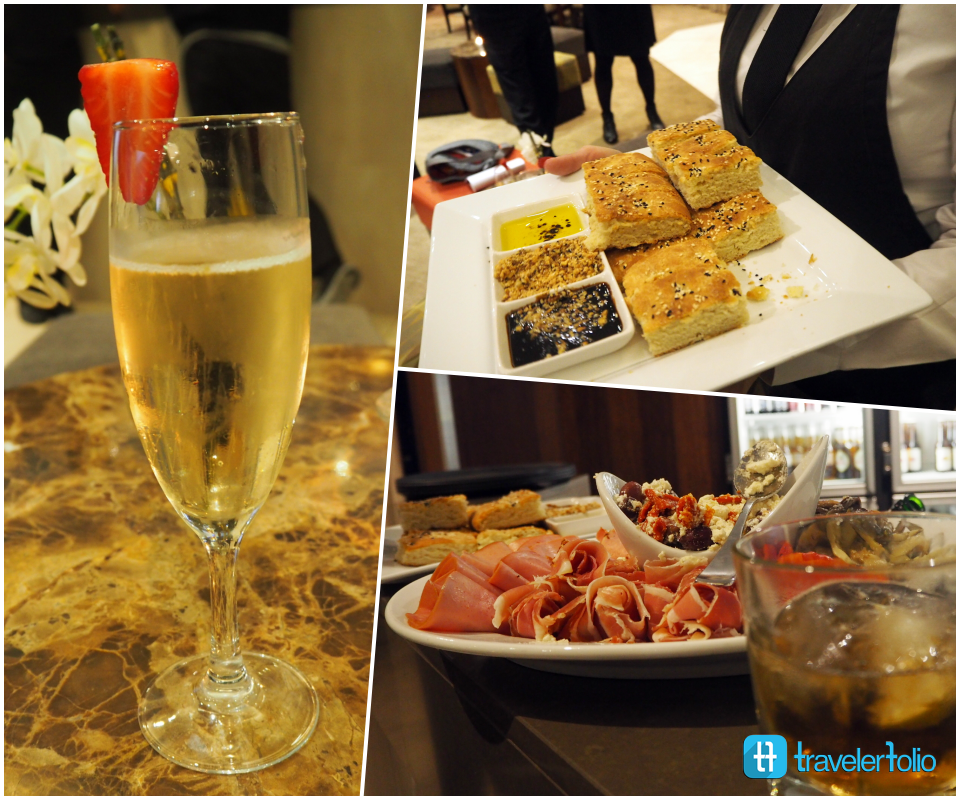 Dinner was at Black Swan Winery & Restaurant, a short drive away from our accommodation. Even though it was already dark by 7pm, I can imagine the restaurant was purposely built for guests to capture fantastic views of vineyards and the rural surroundings. The interior and building materials reflect very rustic Australian ambience which we enjoyed soaking in.
Entrée – Slow roasted pork belly, parsnip puree, orange glaze. Mains – Pork belly, roasted fennel, and bacon potato cake with suggested wine Black Swan CSFM or Classic White. Dessert – Sticky date and cream roulade with warm butterscotch sauce is a must try.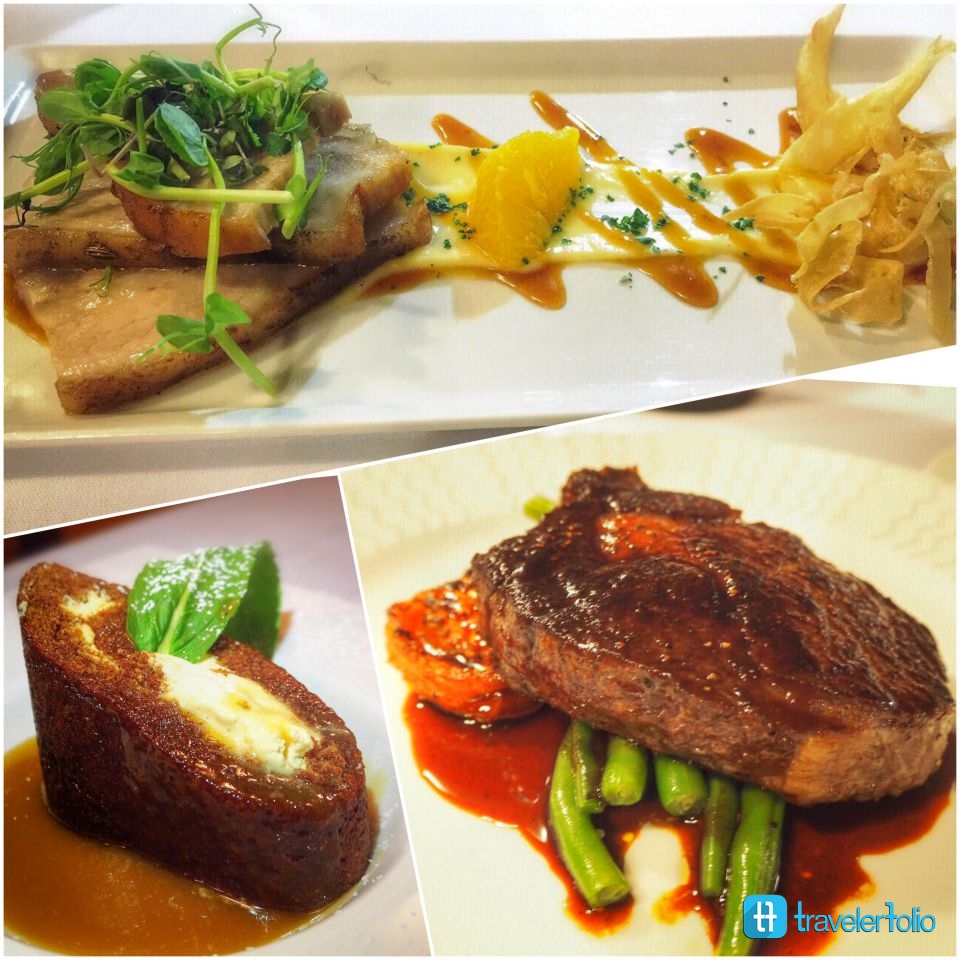 The Novotel Vines Resort & Country Club
Add: Verdelho Drive, The Vines, Western Australia 6069
Tel: +61-8 9297 3000
www.vines.com.au/
Black Swan Winery & Restaurant
Add: 8600 West Swan Rd, Henley Brook WA 6055, Australia
Tel: +61 8 9296 6090
www.blackswanwines.com.au/
Eating to the heart's content, we retreated to rest for the night. Coming up Day 2 will be Speed grazing and Caversham Wildlife Experience!
Read all posts on Swan Valley.