TRAP Hot Spring Park is located near Bidor (美罗 | Metro, near Ipoh), a small town in Perak for travellers to stop-by for a break before continuing their journey.

At the town centre, there seems to be only one main street where shops are lined along both sides of the street. There you will see the famous Pun Chun restaurant with its distinctive yellow facade situated on the main street.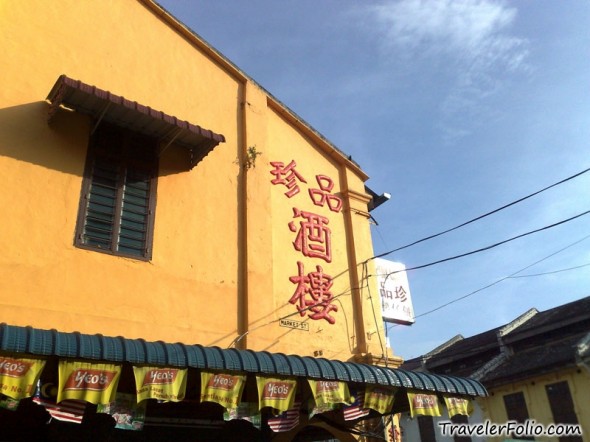 Pun Chun restaurant (品珍酒楼) is famous for its duck-thigh noodles and of course, the chicken biscuits (鸡仔饼). However, I didn't buy any as I don't like the taste of this type of chicken biscuit, regardless of any brand. But for those who love chicken biscuits, I think, will like Pun Chun chicken biscuits.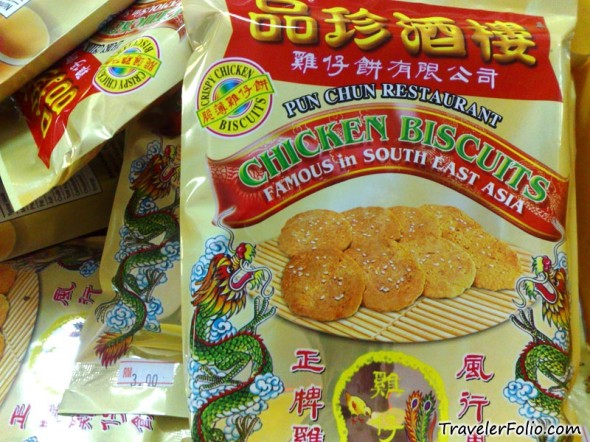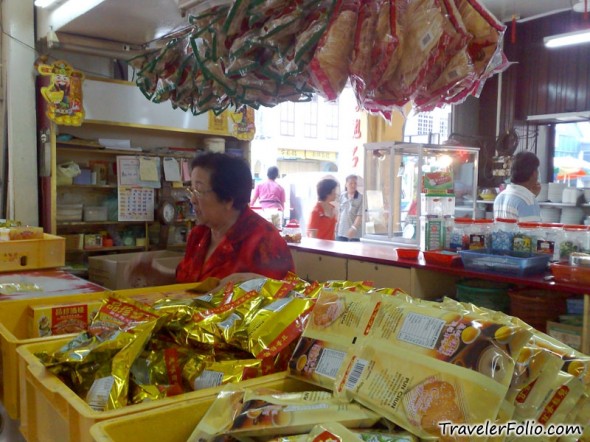 The Petai beans (aka twisted cluster beans) hang like a bunch of twisted ribbons. They have to be peeled before cooking. The green seed pods of Petai look like broad beans and are usually cooked in sambal (dried shrimp, chilli, garlic) in Malaysia. Its nickname is "stink bean" as it has a strange smell and you can get stinky farts if you eat the petai beans.

Some great tips contributed by a local named William Yaw on what to eat in Bidor!
At the pasar (market), if you are able to wake up in the early morning like 4.30am, go for the butcher stalls and you will see them carrying freshly roasted steamy pork. Need I say further? Try some! Fyi, roasted pork in Perak (Bidor is in Perak) is marinated as compared to other states.

Go Kampung Cina ("Sen Chun" in Cantonese) around 5pm-6pm for their glutinous rice which has a pale colour as compared to those sold in cities which are usually dark brown. Also, you can try their crispy beancurd and other food stuffs. Try pouring some curry or kaya onto the beancurd, they taste really good.

Also, you must really try the petai beans and durians in Bidor as they are grown from high altitude; thus, due to the differences in climate of mountains, they taste better. The durians are smaller and better than D24 and they are "chemical-free"!