Before leaving Hobart, we purposely got up earlier to catch Salamanca Market that only opens every Saturday from 8.30 am until 3.00 pm. The Saturday market is Australia's biggest and most authentic outdoor market and it has been running for 30 years.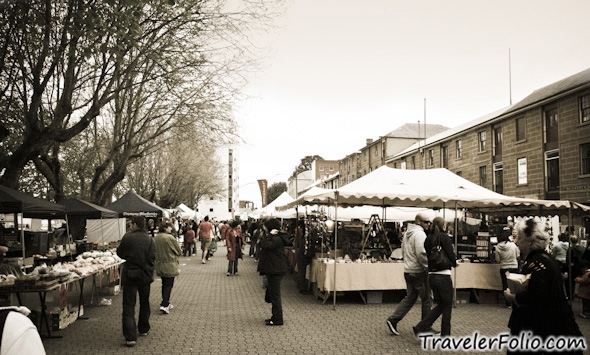 There are over 300 stalls selling everything from fresh produce to Tasmanian exotic timbers, from hand-worked glass to hand-painted silk scarves, from souvenirs to jewellery, offering a unique shopping experience. It's the kind of market where you actually meet the makers of the products they are selling. Besides, there are also buskers entertaining the crowds.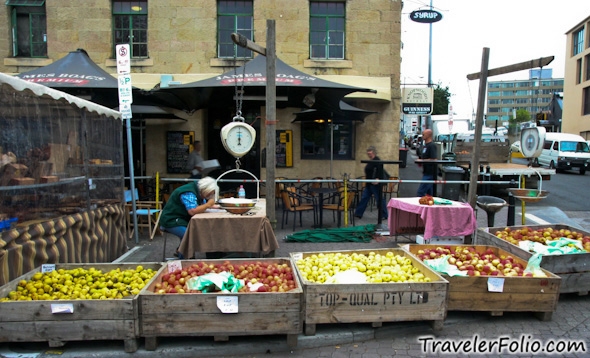 The maker carving intricate design on the glass.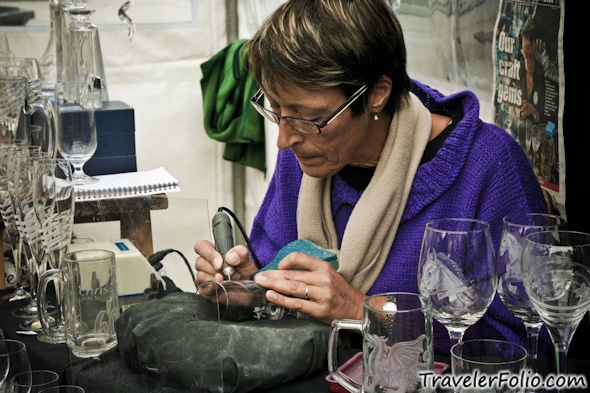 Looking for unusual pressies? Here are some wacky toys.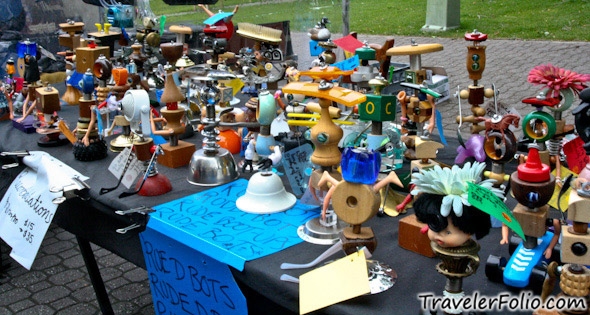 Nice big wooden cutting boards made from native timbers and beautifully varnished wooden salt/pepper shakers for your dining table. So you see, do bring a large luggage to Tasmania for some crazy shopping!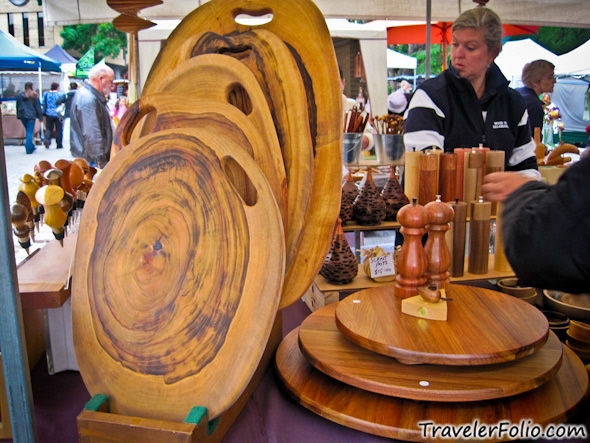 Big Tasmanian Devil wanting to chomp Boxer Kangaroo.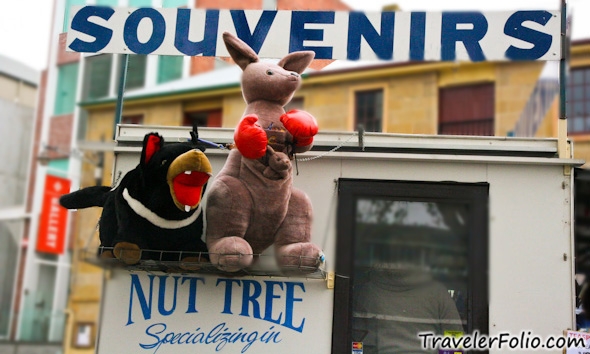 Healthy snack – strawberries dessert, anyone?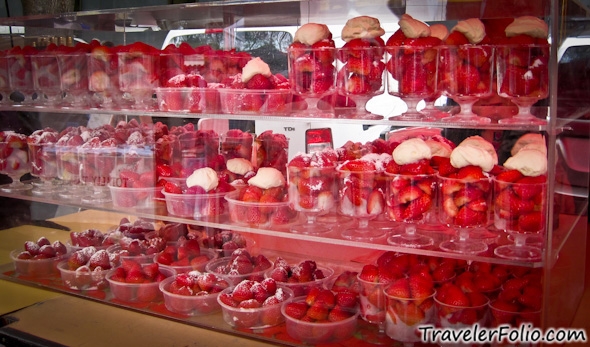 This very cute animal has the face of a camel with its fur trimmed like a poodle. Then I thought it was a llama. Now I think it is an alpaca!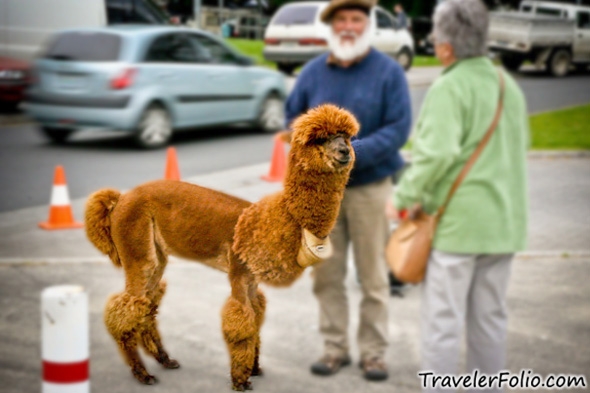 I wish I could have more time at Salamanca Market! It was only 9plus am but we needed to leave Hobart for our next destination. Goodbye Hobart!
While en route to Ross along the Midland Highway (aka The Heritage Highway), we stopped by Oatlands to visit the historic Georgian town that is one of Tasmania's oldest settlements with the largest number of colonial sandstone buildings in Australia.
The Callington Mill is a unique landmark in Oatlands. The third oldest windmill in Australia was established in 1837 and now it is a major tourist attraction of this pretty colonial town that was once a grain-producer for the colony.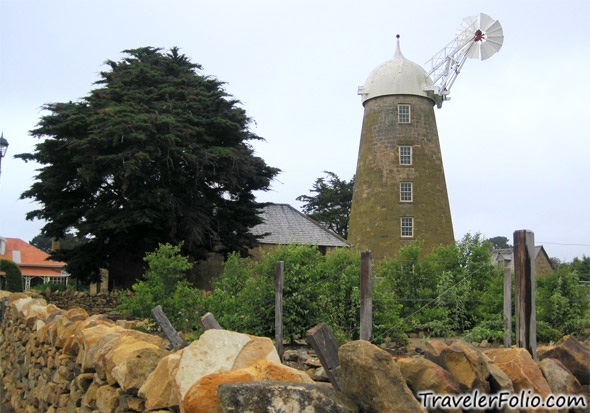 Visitors can climb up the tall tower mill for a good view of Oatlands.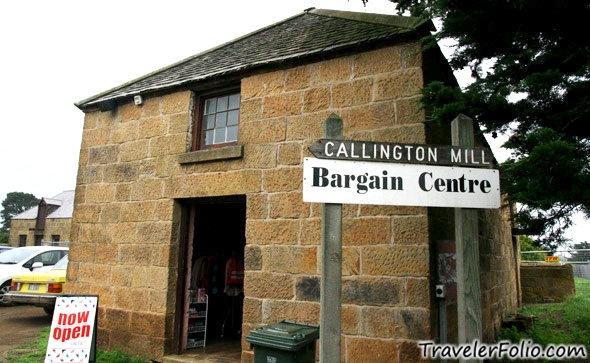 We continued our journey to Ross that is merely about 15 mins away from Oatlands. Ross is a typical English town that is beautifully preserved since the nineteenth century. It's a great stopover point along the Midland Highway between Launceston and Hobart, the two largest cities in Tasmania. In fact, Ross is about 1 hour or so from Hobart and 1.5 hours from Launceston.
The Unity Church – this historic church was built of sandstone in 1885. It's situated near the Information Centre.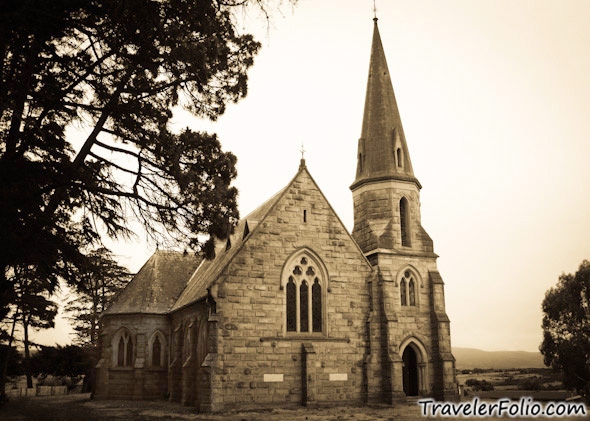 Have you seen Kiki's Delivery (魔女の宅急便) before? It's a very popular 1989 award-winning Japanese anime about a little 13-year-old witch who leaves her hometown and settles in a bakery to start a delivery service that makes use of her ability to fly on a broom.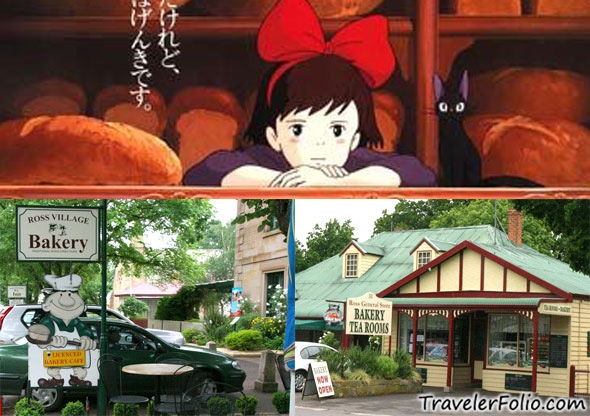 In fact, it really amazed me that the inspiration for Kiki's Delivery movie was Ross Village Bakery! How Miyazaki (also the producer for "Spirited Away") found himself in this little old-fashioned bakery located in a small quiet village just off the highway 20 years ago still puzzles me.
Ross Village Bakery is now the mecca for Japanese fans of Kiki's Delivery! It's not just a bakery but an inn. You can even stay in Kiki's room at the attic above the bakery. The room has three single beds, a TV/VCR to watch Kiki videos and tea/coffee making facilities.

Pages filled with happy messages by Kiki's fans.
The Ross Village Bakery has been operating on the site for over 100 years. It's convict built with Ross quarried sandstone and is a classic Georgian house. The bakery still uses traditional wood-fired oven for baking a variety of crusty breads, buns, pastries, pies and cakes.

Ross Bakery Inn's address: 15 Church Street, Ross, Tasmania, 7209
Web: www.rossbakery.com.au
We thought it would be good to have our lunch break at Deloraine Deli before we proceed further to 41º south Salmon Farm. Deloraine is on the Bass Highway, about 1.5 hours north of Ross. This café/ deli on the main street has a good range of lunch meals and is popular for its baguettes and focaccias.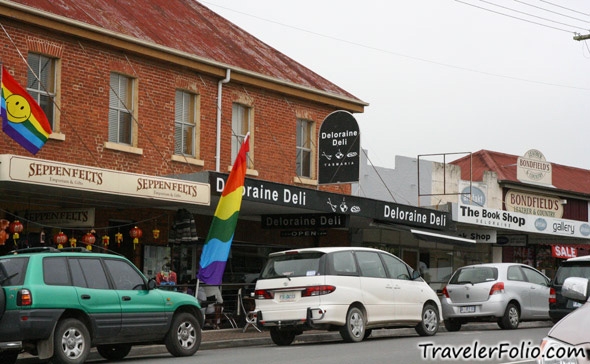 A great variety of Tasmanian gourmet food and wine up for sales on the shelves.
Very filling, very satisfying, very yummy! You have to try them!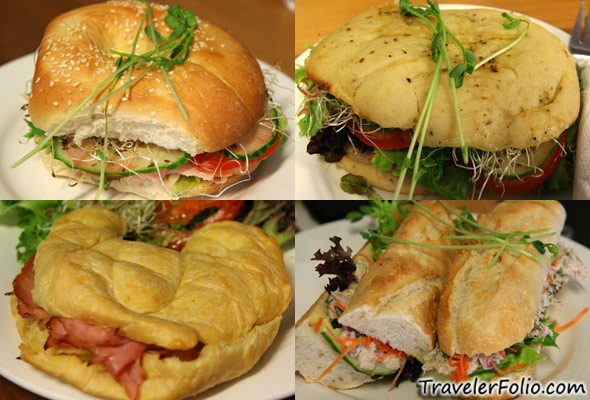 Adorable kids with painted faces.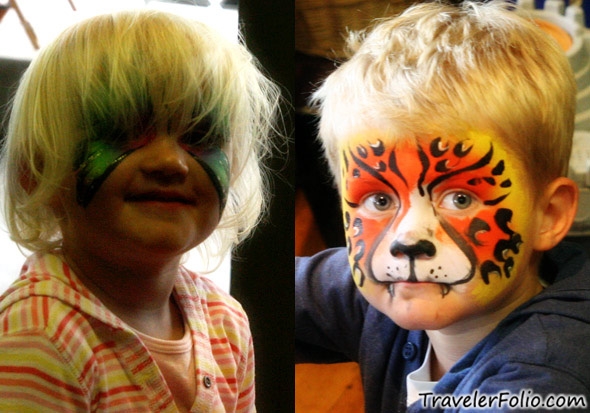 Read next post: Day 4 – At 41º south