To beat the traffic, we sacrificed some sleep to set off early by 7am from Jakarta to Bandung, the provincial capital city of West Java in Indonesia. Depending on the traffic condition, busing from Jakarta to Bandung is about 3 hours. Enroute to the city, we popped by Sari Ater Hot Spring Resort Hotel, Convention & Recreation Park for a drink and visited the huge Hot Spring Park that's located at the slope of Mount Tankuban Perahu – that's our first expedition to an active volcano crater! (Will blog about it next.)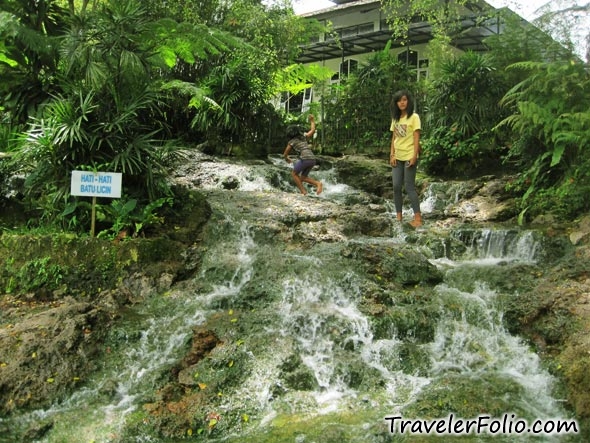 The water temperature at the natural sources ranges from 34°C to 46°C .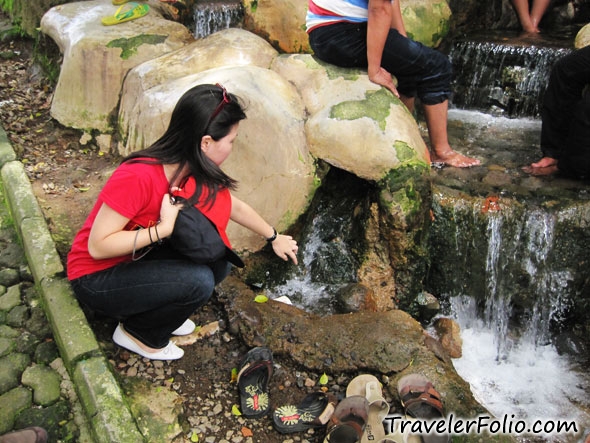 Jets of hot spring water dash out of the ground.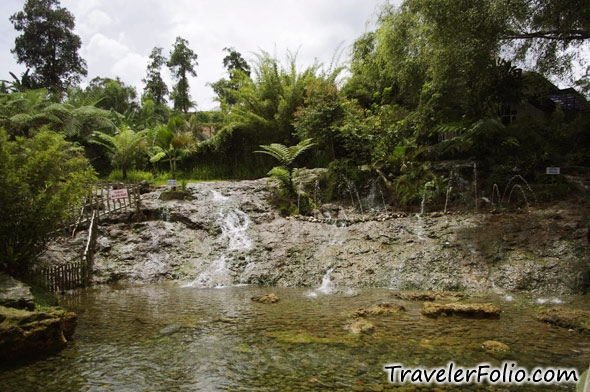 The hot spring park has many small spring pools for visitors to soak in the minerals and swim in the thermal sulfurous waters that are believed to heal rheumatism, skin diseases and other health problems.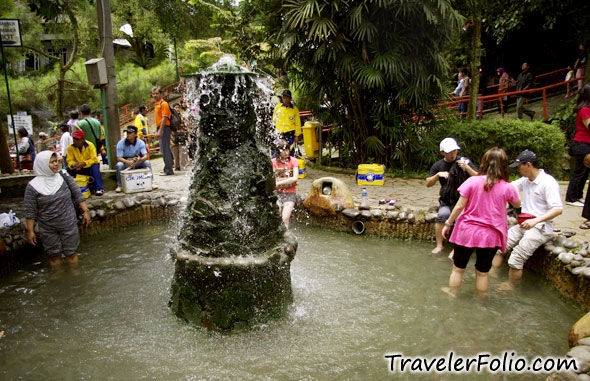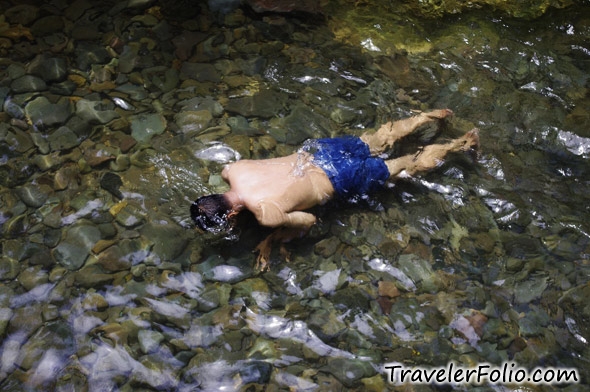 A small waterfall at the hot spring.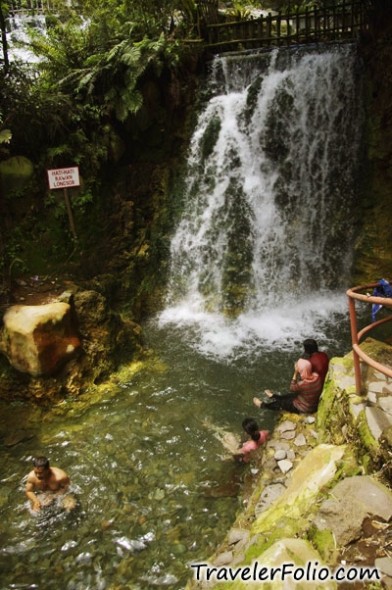 The recreation park is not only popular for the hot springs; there are leisure activities such as horse back riding, rowing boat and water tricycle. For the adrenaline junkies, you can take on Flying Fox, Go Cart, ATV among other sports, games and adventures. It's of little wonder that the park is filled with families over the weekend.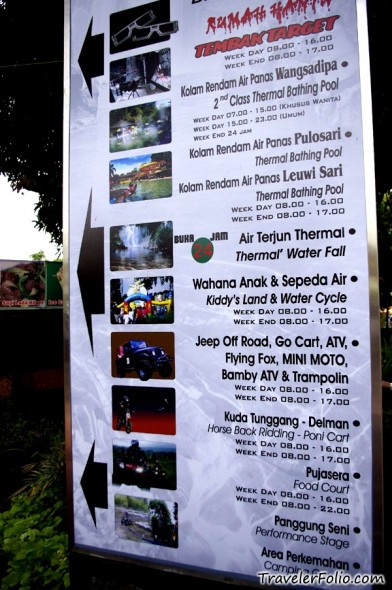 Hey guys, what were you looking at?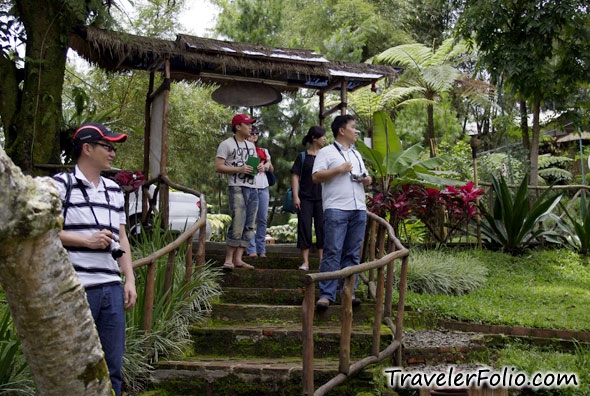 Horse Back Riding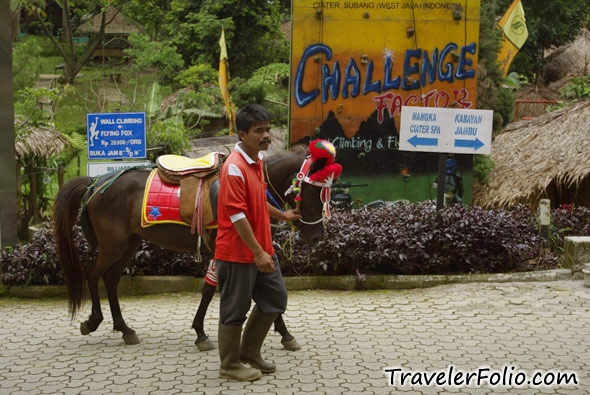 Horse and buggy ride.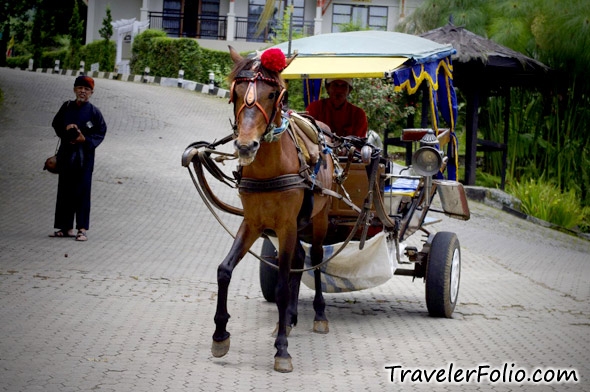 A resting area for the horses.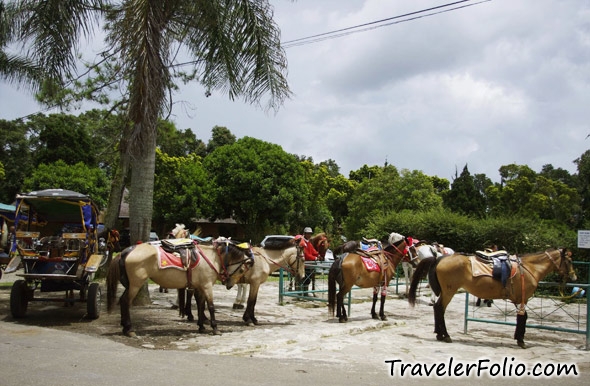 Kampung Kabayan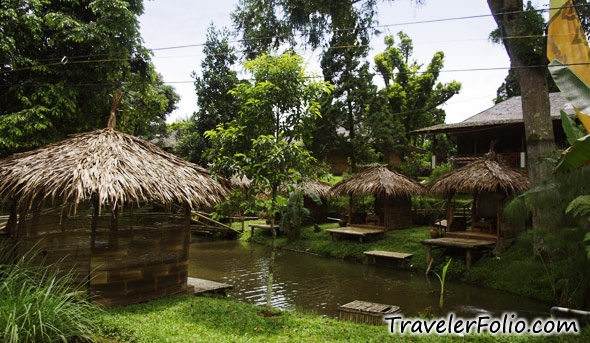 Group photo with Singapore bloggers and personnels from Sari Ater, ICON Int'l and Garuda Indonesia.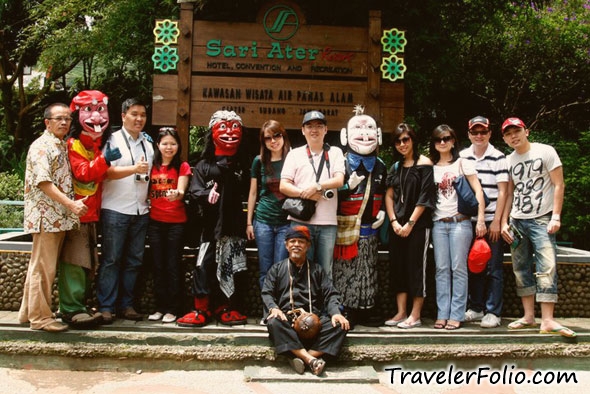 Stay tuned for Mount Tankuban Perahu, our first encounter with an active volcano crater!
Garuda now offers very good deals for weekend getaway from Singapore to exotic destinations in Indonesia till 31 March 2011. The promotion packages include luxury hotel stays + return air ticket. Check out garudaindonesia.com.sg