We went up to TOP OF THE ROCK, an observation deck at Rockefeller Center located in midtown Manhattan which is 70 storeys above the city.
A slideshow of the Manhattan city with shots taken from TOP OF THE ROCK.
A bird's eye view of Empire State Building, Central Park and a 360-degree panorama view of the Big Apple, with tall buildings sprouted up all over the city.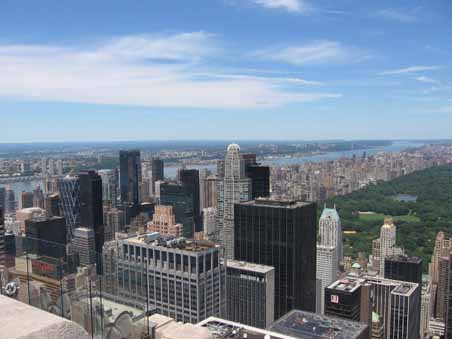 The Central Park of Manhattan in New York City, nestling amid the hustling and bustling city. It is the most visited public urban park in the U.S and its appearance in many movies and television shows has made it famous.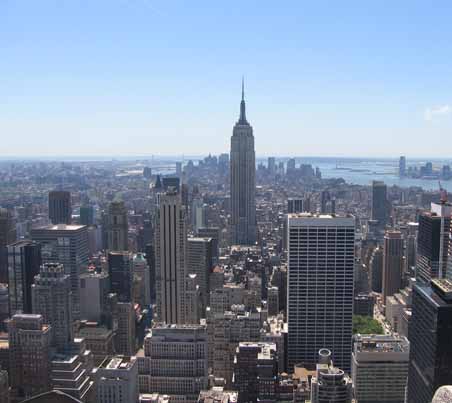 The tallest building in Manhattan that King Kong climbed – The Empire State Building. Also the 10th tallest building in the World, standing at 381m. The first building in the world to contain over 100 floors.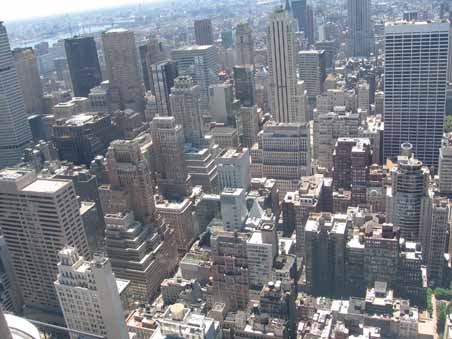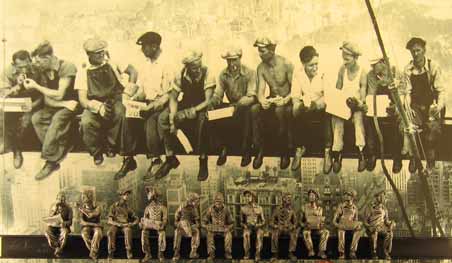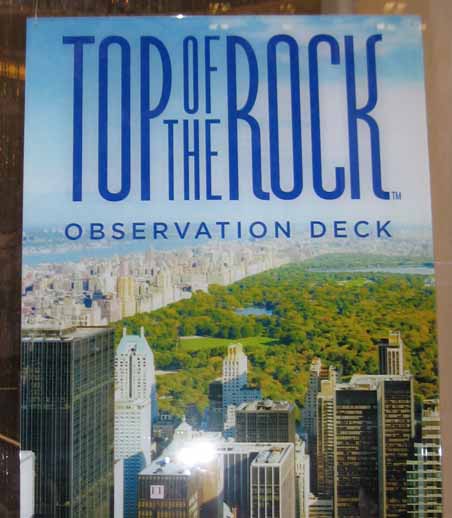 Some buildings look like wedding cakes.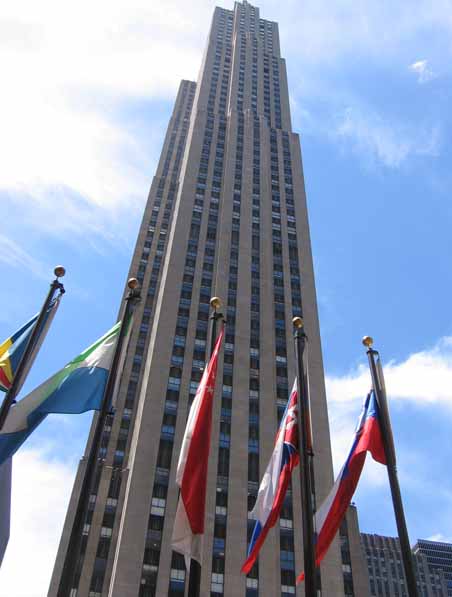 The Rockefeller Center – an art deco marvel consisting of 19 commercial buildings in Manhattan, 5th to 7th Avenues. It is named after the multi-millionaire, John D. Rockefeller, who was once said to be richer than the treasury of the U.S.Spotted the Singapore flag?


Spotted the Malaysia flag?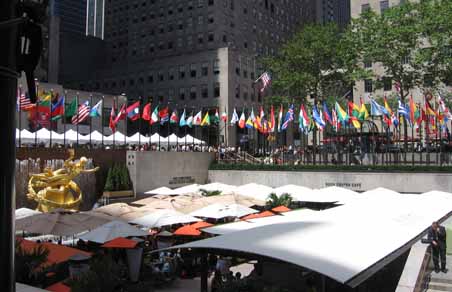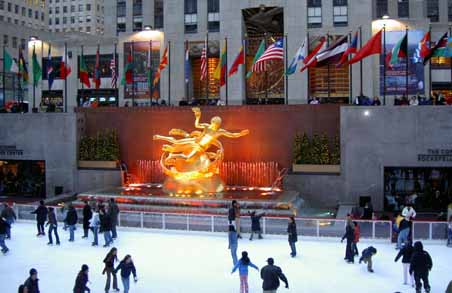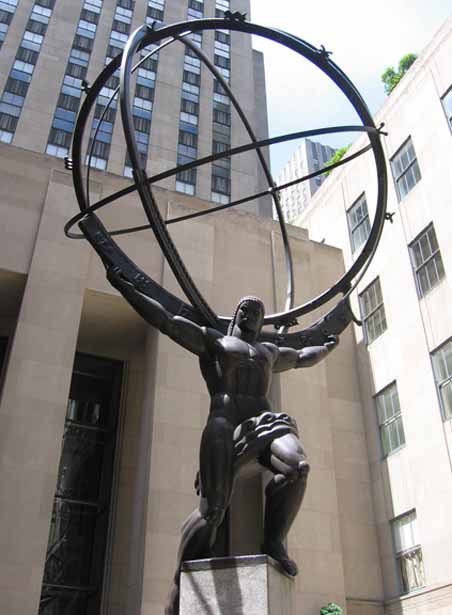 The Lower Plaza will turn into an ice skating rink during winter.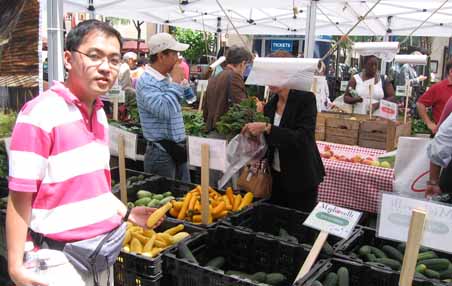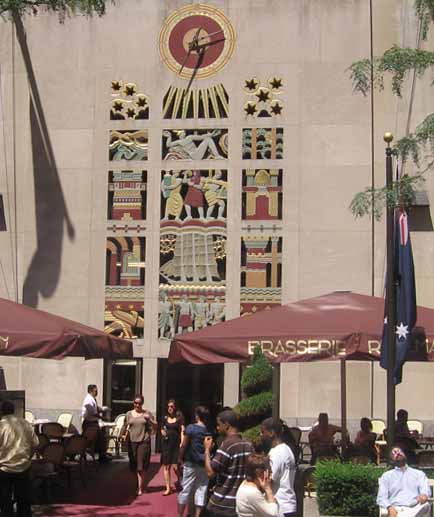 A small market place at Rockefeller Center. We got two free bottles of berry juice here.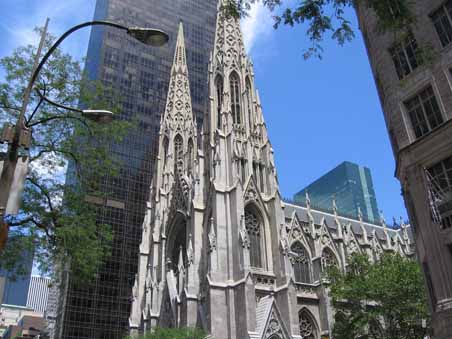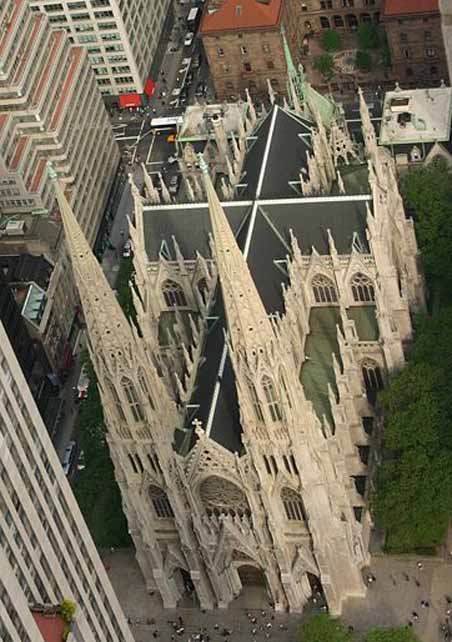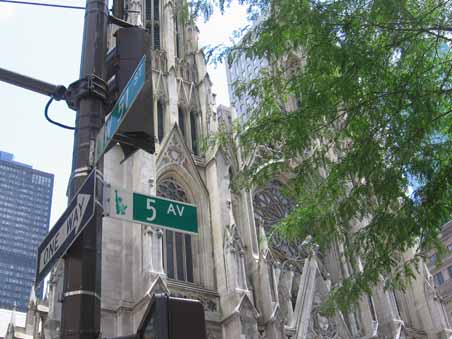 St Patrick's Cathedral at Fifth Avenue in midtown Manhattan. It is the largest decorated Gothic-style Catholic Cathedral in North America.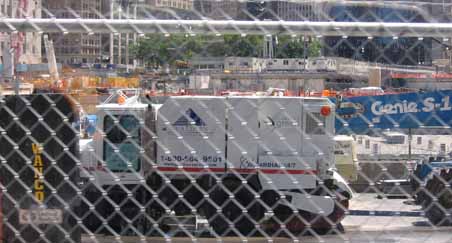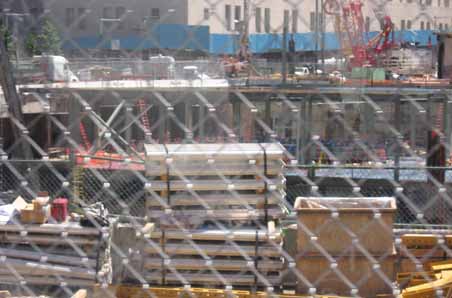 We past by Ground Zero. No more Twin Towers on September 11, 2001. While most of us only focused on the fall of the WTC Twin Towers, the other 5 buildings were destroyed too. 110-storey WTC 1 and 2, and 47-storey WTC7 were levelled, and WTC 3,4,5 and 6 were severely damaged, with large portions of WTC 3, 4, and 6 being crushed. A number of peripheral buildings suffered damages; a bridge and a church were completely destroyed by falling debris.


Richard recited that the Twin Towers were hit at approximately 9.00am; thus, those who were late for work survived the 9/11 disaster. Not to build low in the face of a war against terror, the Freedom Tower will be the United States' tallest building and fill the hole left in the city's skyline by the 9/11 terrorist attacks.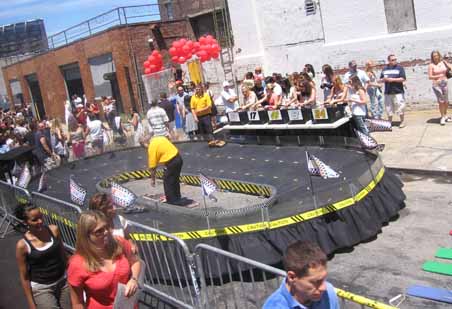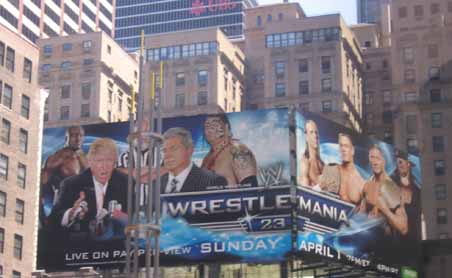 Photos taken on the coach.