How could we afford to miss the Liberty?! The Statue of Liberty Enlightening the World was a gift of friendship from the people of France to the United States to commemorate the 100th anniversary of American independence. She was dedicated on 28 October 1886 and restored for her centennial on 4 July 1986. We were admiring her beauty on a Liberty Cruise.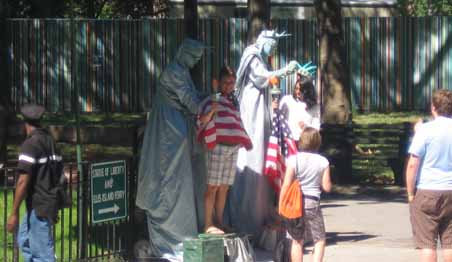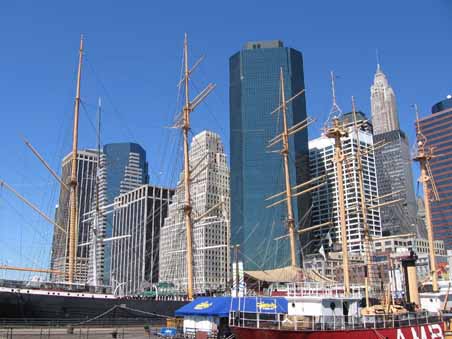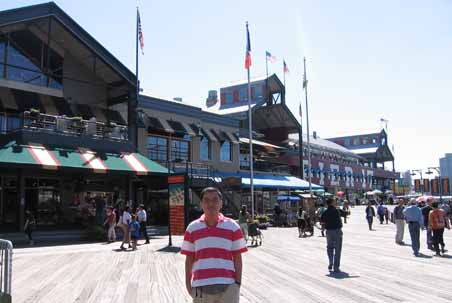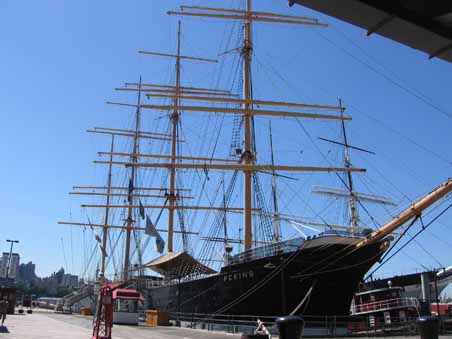 At the pier, waiting to take the 75-min Liberty Cruise. It costs USD20 per ticket.


Setting off for the sightseeing tour… scenic view of the Brooklyn Bridge, the world famous steel suspension bridge. At the time it was opened, it was the longest suspension bridge in the world.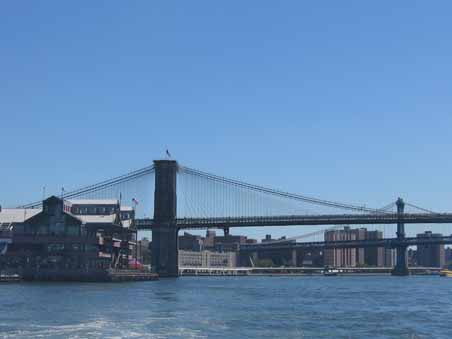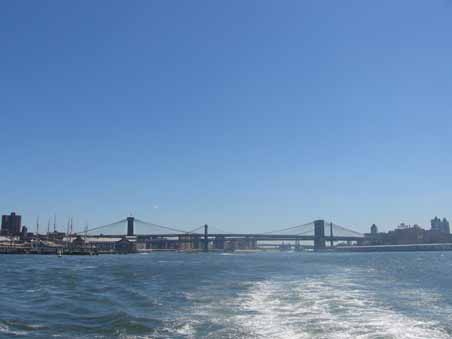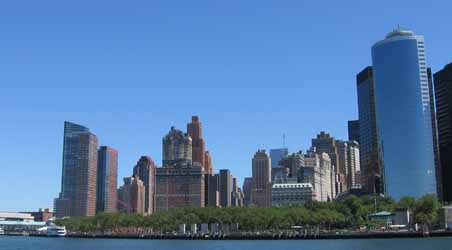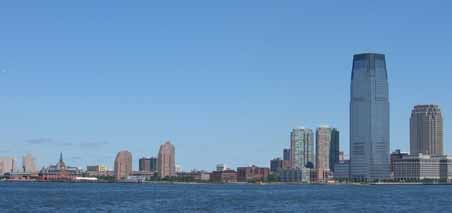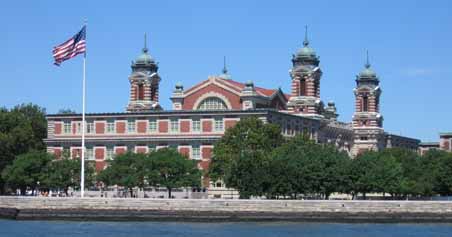 From 1892 to 1954, Ellis Island was the immigrant gateway to America. Today, over 40 percent of America's population can trace their ancestry through Ellis Island. Now, it is opened as a museum.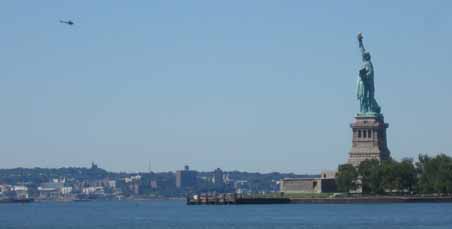 Quite amused to see a helicopter heading toward the statue – deja vu.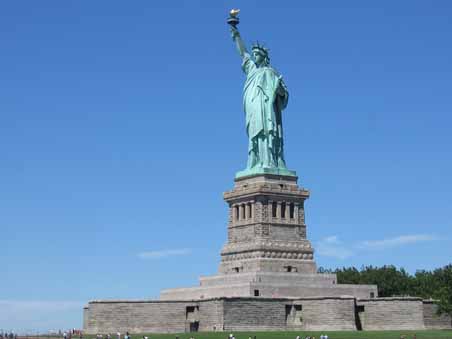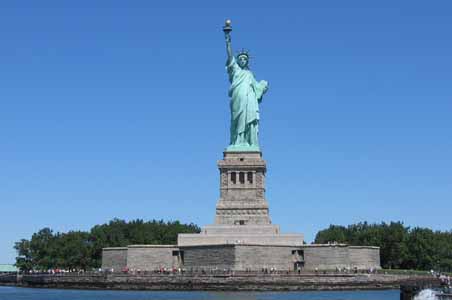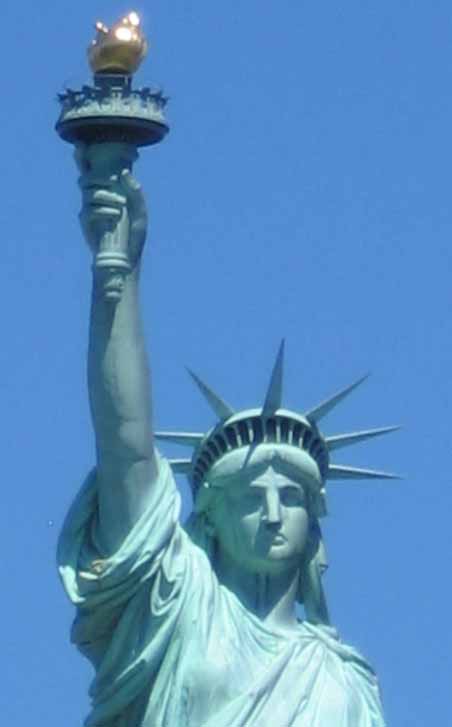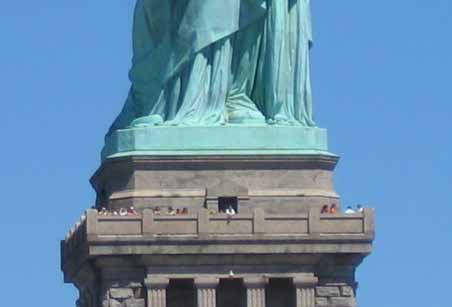 Tourists at the pedestal observation levels. Richard said it is good to take the cruise to view the Liberty statue as a whole, if not, we could only see her feet at the pedestal! (Well, I think he didn't want us to complain why he didn't bring us to the Liberty island!)

Leaving the sight of Liberty and turning back to the pier.


Stare up at the awesome skyscrapers that make fabulous skyline come alive.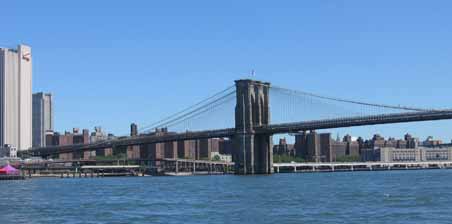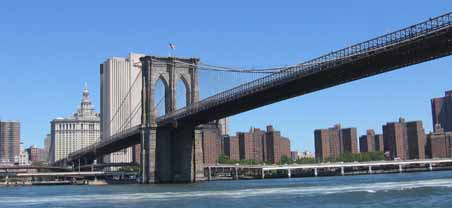 Not forgetting the magnificent Brooklyn bridge, one of the oldest suspension bridges in the U.S.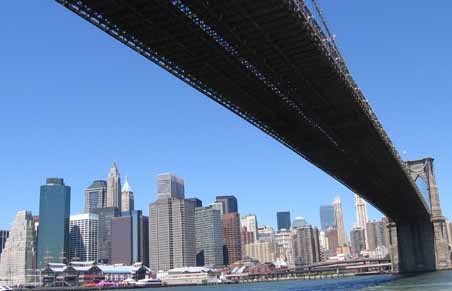 Going under the bridge.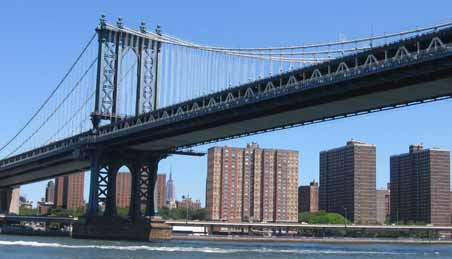 The Manhattan Bridge.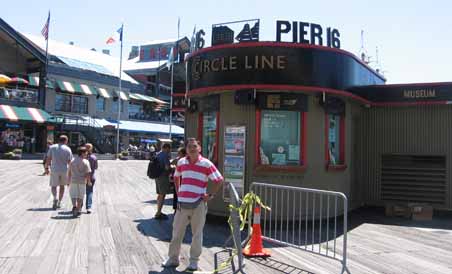 Back to Circle line Pier.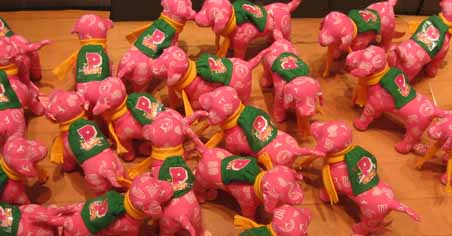 Pink puppies at Victoria's Secret in the mall at the pier.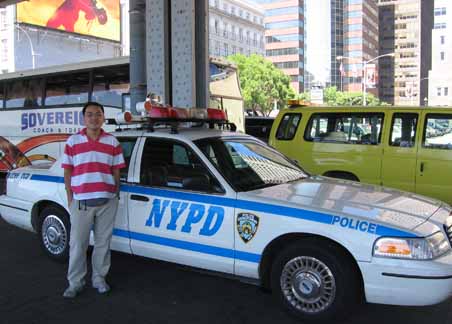 "Obsessed" with NYPD police car.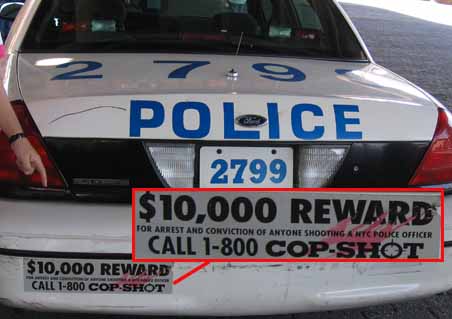 The USD10,000 REWARD: Apparently, the police officers need to be protected too. See the no. plate? 4-D: 2799.


Couldn't capture the whole limo at close range. It's around this long.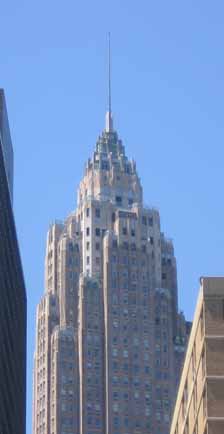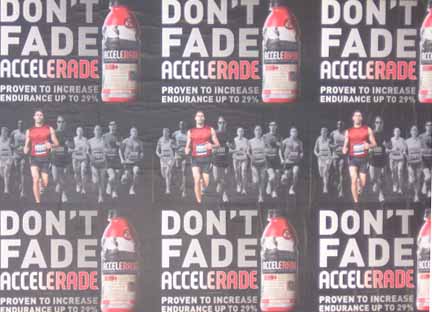 The Empire State building.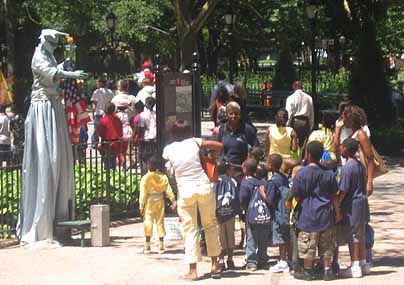 School children queuing up to take pictures with the "statue" of Liberty.

New York Rockefeller Center – Top of the Rock for an eagle eye view of New York City!