Redang island is so beautiful! Photos and words only captured in a limited way the enchanting beauty of this island off the east coast of Terengganu, Malaysia. We booked a 4-days-3-nights island tour package with Ping Anchorage in Malaysia at a good deal and bought our coach tickets separately to Terrenganu in Singapore for the month of May in 2001. The best time to visit is between April to September when seas are generally calm. The sea may begin to get choppy close to monsoon season.
It was a very long journey. We took a night coach from Singapore and reached Terrenganu after 11 hrs. Upon arrival, a minibus from Ping Anchorage picked us to a their nearby hostel while waiting for the time to board the speed boat to Redang island.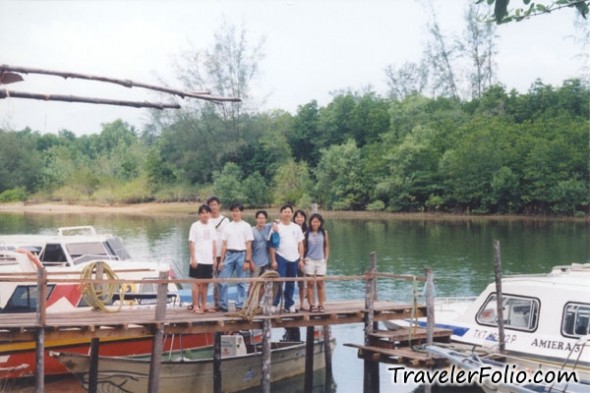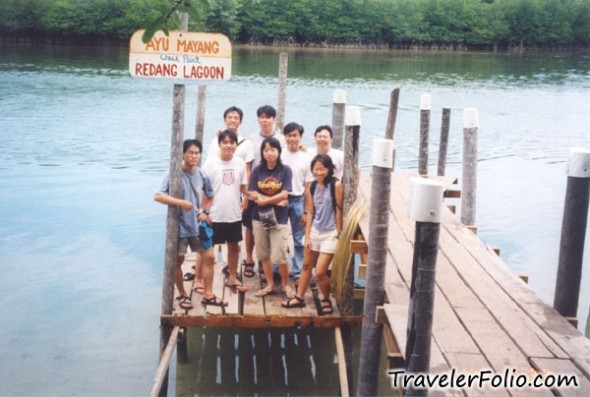 After an hour or so, we boarded the speed boat. For the next 45 mins, we were like sitting on a roller coaster which was moving up and down the bumpy waves at a high speed. It was pretty dangerous as we were not warned before hand to wear life jackets. The life jackets were all piled up in a net that was tied to the ceiling of the small boat. I took one for Jacky to wear as he couldn't swim.
As we were approaching Redang island, the sea water turned clear and blue. We were getting excited with what awaited us. Our resort, Redang Lagoon, is located in Pasir Panjang beach, the most beautiful beach in Redang island! There is no dock along the shore of the resort, so we had safely put our bags into big plastic bags to prevent any water from getting in when we jumped into the water which rose to our waist level. We had walked very carefully in the water to the shore!
We were famished! For 12 hrs, we had not been eating and we still had to wait for check-in at our resort for another hour and more! We didn't expect this kind of arrangement. The loaf of white bread that I brought to feed the fish had ended up feeding my starving friends!!
The beach is covered with soft, powdery white sand. Our rooms had superb views too! The front view was the placid sea while the back view was the exotic sea with strong winds and waves.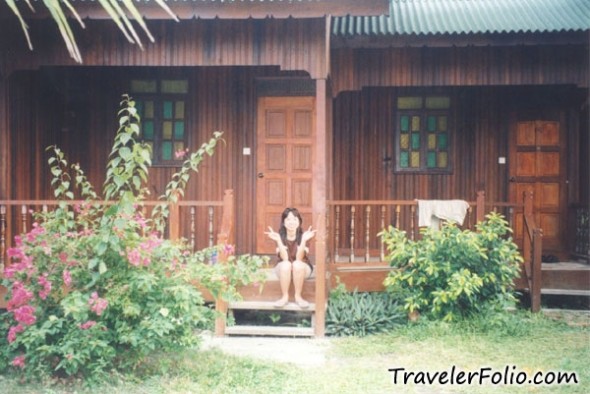 The front and the back of our resort rooms.
This is the view from the back of the our rooms. Er-hem, no photoshop adjustments, all photos here were taken by SLR cameras, so you see the true colours of Redang island! The different blue tones of the sea, the white, powdery sand… the perfect place for a getaway!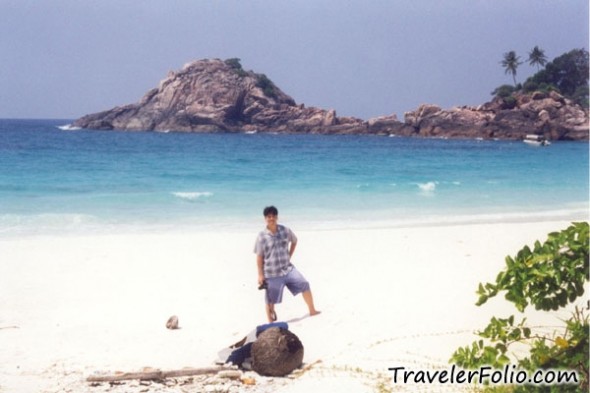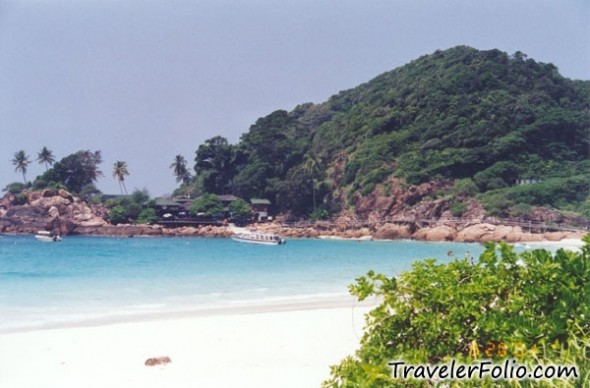 The other side of the sea (the calm sea) in front of our rooms. These photos were taken on top of a rock hill. Redang Lagoon resort is on the left.