Our island tour package included boat trips for snorkelling. We had so much fun exploring the underwater world. We brought a waterproof camera to snap photos of fishes and coral reefs in the water. While we fed the fishes with bread, all the fishes swam to us.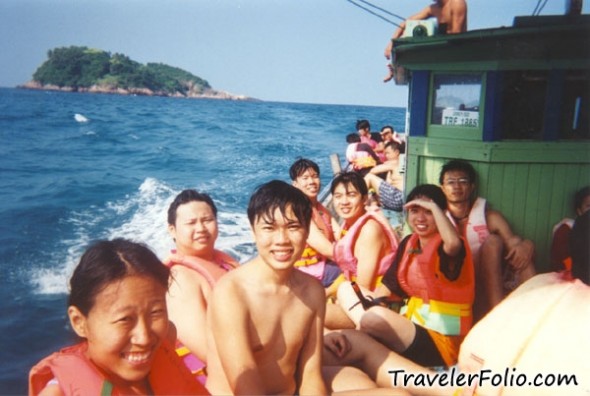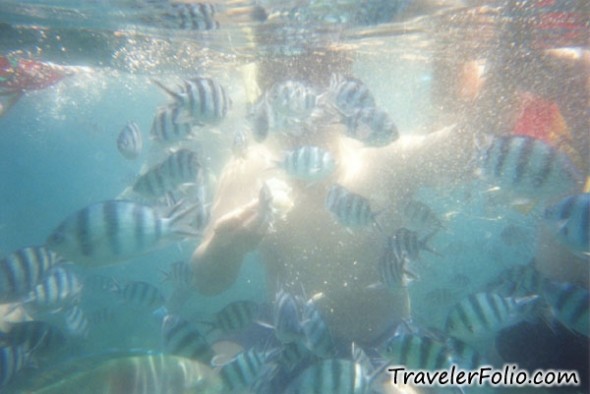 Our silly friend didn't grab his bread properly and it floated to his face. You can imagine all the fishes gathered around his face and nibbed the bread, including his face (by mistake)!
Snapping photos of the fishes when they all swam to eat the bread.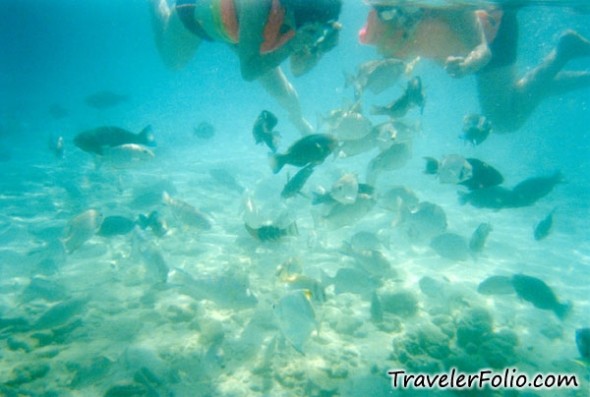 And not forgetting to entertain the fishes with water ballet!