It's getting cheaper to travel! In the past, when we took a Super VIP coach from Singapore to Penang (aka Pulau Pinang) the cost of a ticket was about S$60. A return Super VIP coach ticket from Penang to Singapore cost about RM80 (~S$33). The 2-way coach travel summed up to be around S$100 without travel insurance.
Since the opening up of air routes to budget airlines between Malaysia and Singapore this year, it's the first time we travelled by air to Malaysia. We compared a few budget airlines and thought Tigerairways was the cheapest to fly on our scheduled dates. The total cost of a 2-way ticket (including travel insurance plus taxes and admin fee) is only S$80. Though it's merely S$20 difference, we save a great deal of precious time! You see, it requires an 8-hr journey ride from Singapore up north to Penang but only 1-hr of flight between these 2 destinations.
Photos taken in the Changi Airport's Budget Terminal. It's a small terminal but still comprises of an Internet Zone, souvenir shops and an open space cafeteria. I like the Dim Sum stall! The dim sum are tasty and selling at a reasonable price.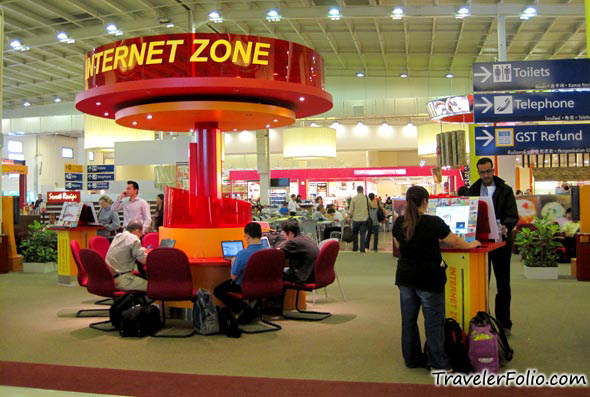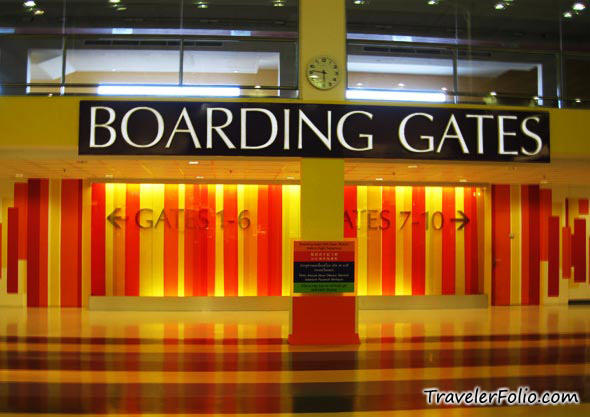 I think they just refurbished the boarding gates area with tints of warm colours.
Up up and away! Admiring the cloud formations from the plane and snapped a few aerial pics.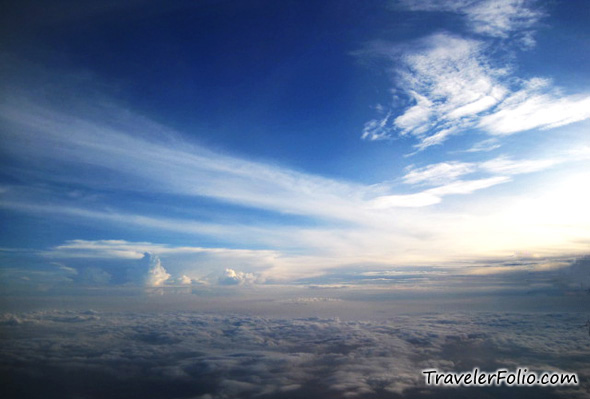 Love the blue tones in the sky with clouds like cottons.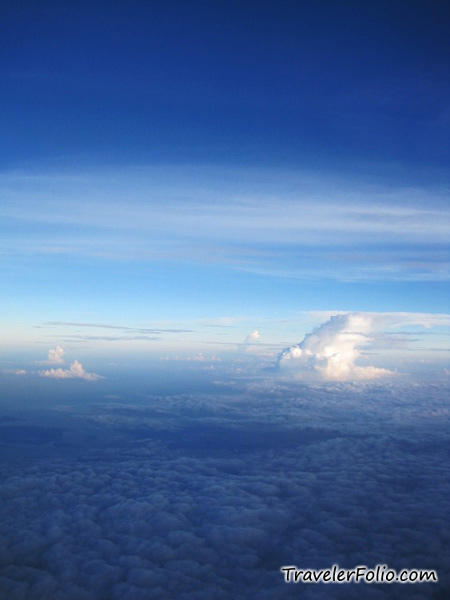 It was past seven in the evening and the setting sun blazed like a diamond above the clouds. If the plane wing was not blocking, we could literally see the reflection of the sunbeams on the cloud surface.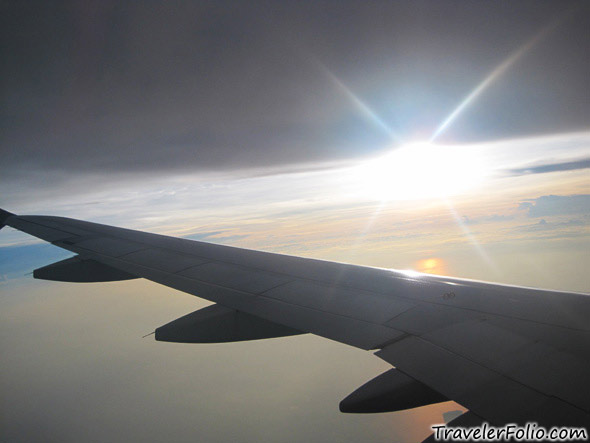 The sparkling sun.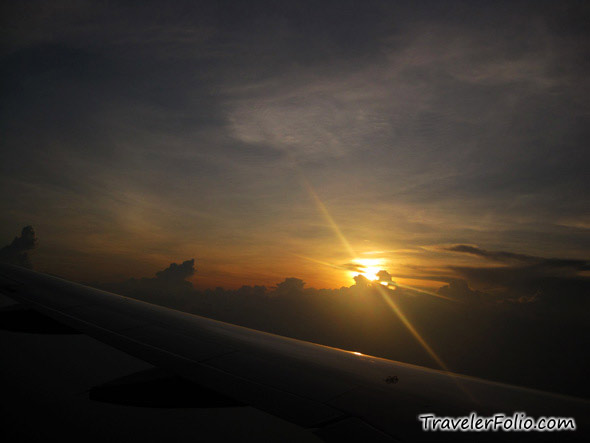 The plane flew out of the clouds and Penang island appeared.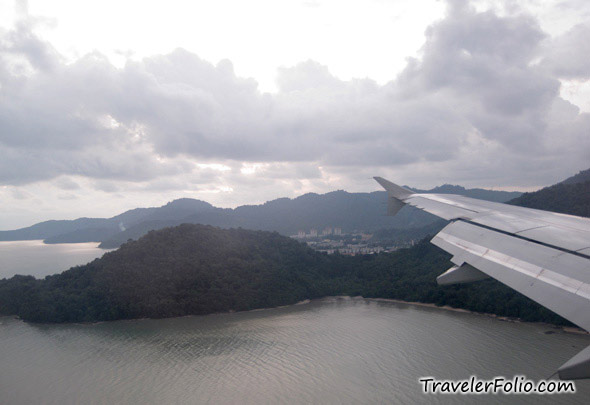 Gonna update my holidays in Penang, Genting Highlands, Kuala Lumpur and Ipoh in the coming weeks!