No, it's not a zoo. The snakes are everywhere and not kept in any enclosures. One glance at the triangular head, you know they are venomous snakes. Those are pit vipers. Wagler's pit vipers.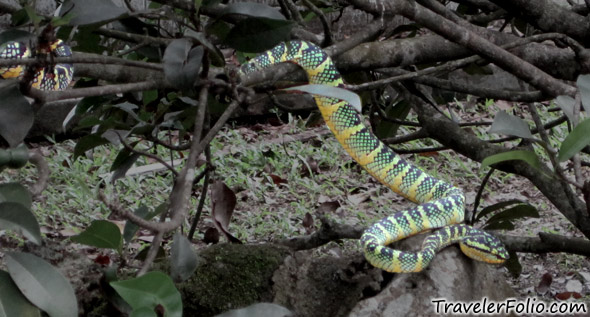 So where on earth is this place? You are now on an island, somewhere in Penang, Malaysia… …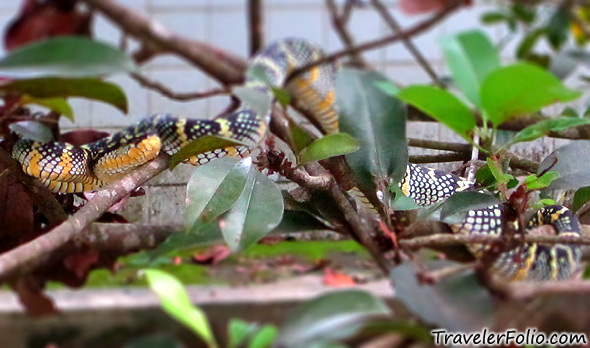 You are in a 159 year-old temple with many snakes waiting to be discovered. They may appear docile, but don't you dare to touch them. Beware of their fangs!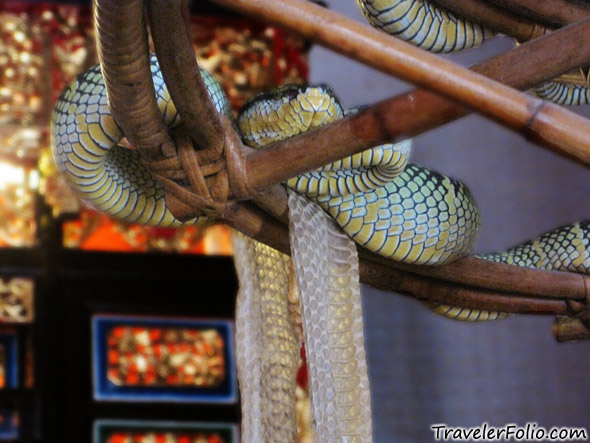 The Snake Temple 蛇庙, aka Temple of Azure Cloud (not exactly, with that grey overcast sky) was originally built in 1850 and is one of the oldest temples in the world. Some say that, perhaps, it's the only temple of its kind in the world… er…is it because of the many snakes residing within the temple??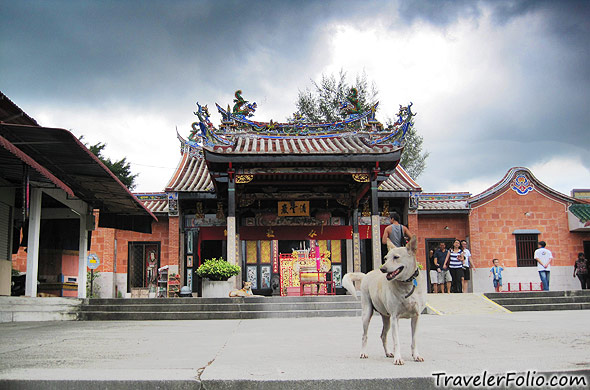 The Snake Temple decorated with intricate designs.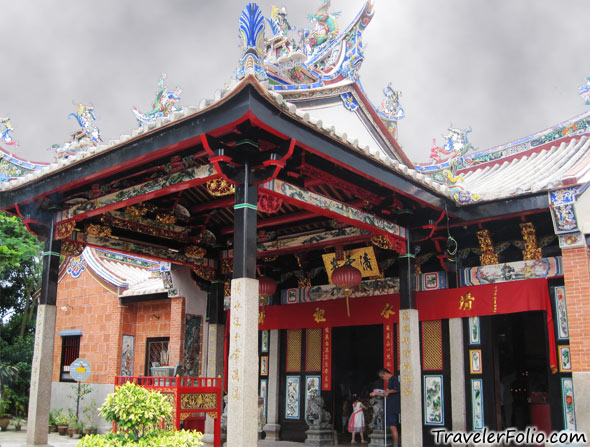 The devotees believe that the snakes came to temple on their own accord. However, due to the urbanization of the area that could have disturbed the natural habitat of the snakes, it's probably why there aren't many snakes in the temple now and snakes don't crawl in and out of the temple anymore 'cos the jungle was gone.
The notice states that all are live snakes but visitors are requested not to prod or harm the snakes as THEY may be injured. What? I thought we could be injured instead but it seems to be the other way round. Oh man those vipers have fangs!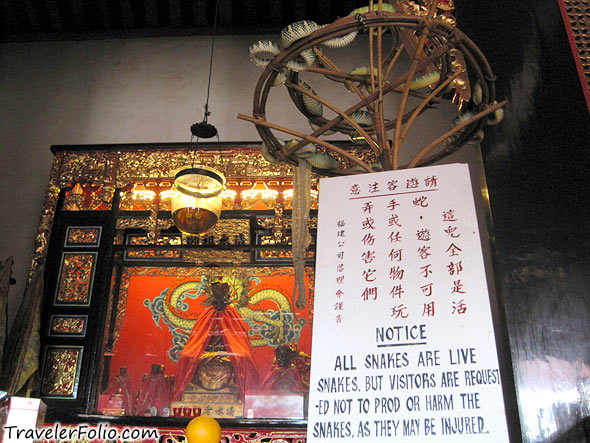 These motionless temple vipers are believed to be paralyzed by the smoke of the burning incense in the temple and so far, it's said that no one has been bitten by any of the snakes before. Some say the poisonous snakes have been de-venomed but the fangs are still intact. However, some say that the snakes are still venomous. So, just be careful while you are standing near these fellows.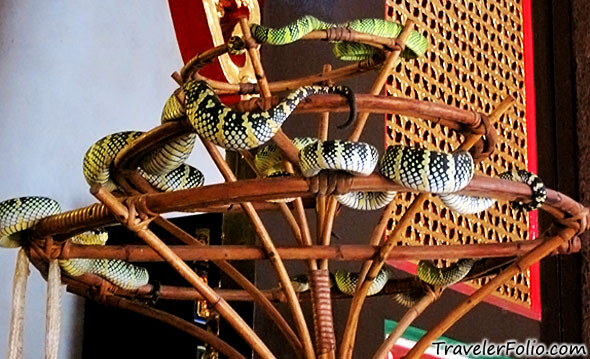 Zzzzz… A sleeping viper. I dare you wake it up!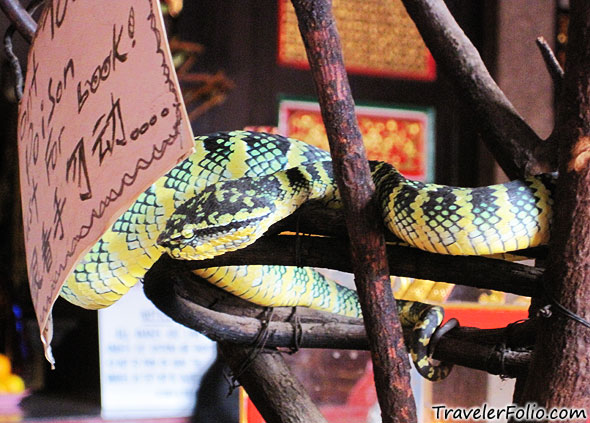 Finally, after the "snake teasers", you can proceed to drape a snake around you at this booth for photo-taking at a fee. I never try this before and I don't think I want to do that!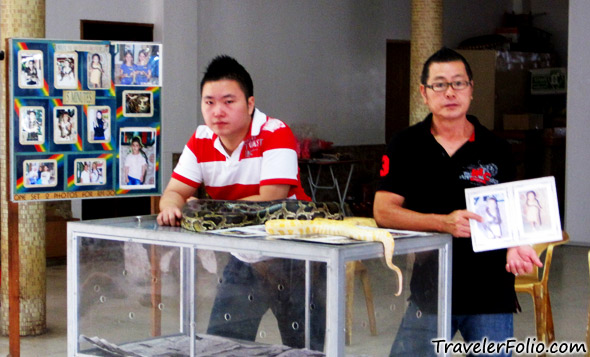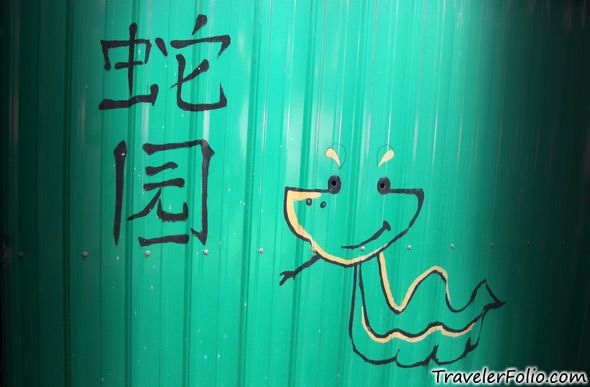 Location of the Snake Temple: Sungai Kluang, Bayan Lepas (near the airport) in Penang, Malaysia.
Opening hours: 6am to 7pm daily. Free admission.