What a different scene of old Paris at Arche de la Défense (La Grande Arche)! Where are the romantic pathways?! Here is in the major business district of La Défense in Paris. This district constitutes high-rise buildings and though it's not far from the old city, it seems completely out of place in the city of romance. Many tourists assume that La Défense is some kind of military zone, but it is actually named to commemorate the soldiers who had defended Paris during the Franco-Prussian War.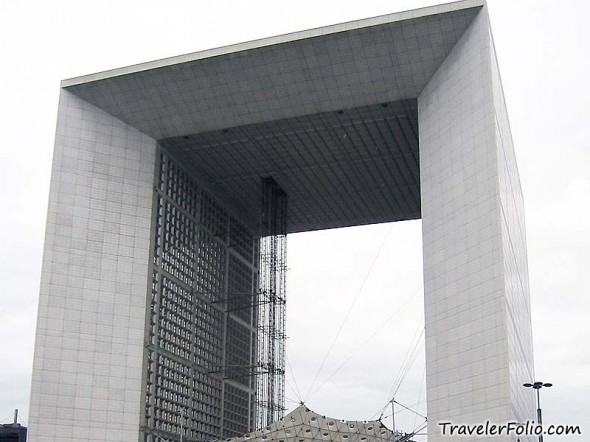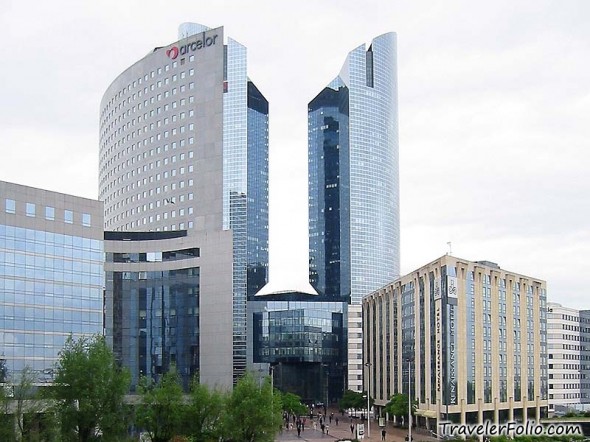 Nothing much to see in this business district, except looking at working people busily moving around.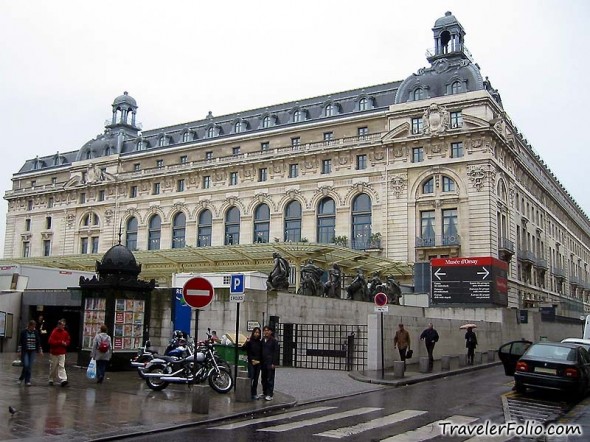 Musée d'Orsay closes every Monday. Too bad, we went there on Monday. This museum is best known for its extensive collection of impressionist masterpieces by famous painters like Monet and Renoir.
We bought 10 metro tickets at €9.60 for a better discount.
We walked to La Sainte-Chapelle (The Holy Chapel). The Sainte Chapelle is a pure masterpiece of Gothic art, a chapel designed as a shrine for Jesus Christ's thorn crown and other precious relics during the colourful Middle Ages by the king of France. The most visually beautiful aspects of the chapel are its stained glass and rose windows, that are considered the best of their type in the world. The rose windows depict scenes from the Old and New Testaments, moments from the passion of Christ, tree of Jesse and the history of the passion relics.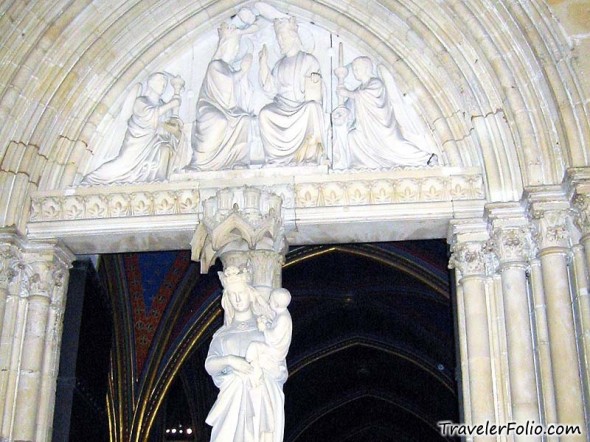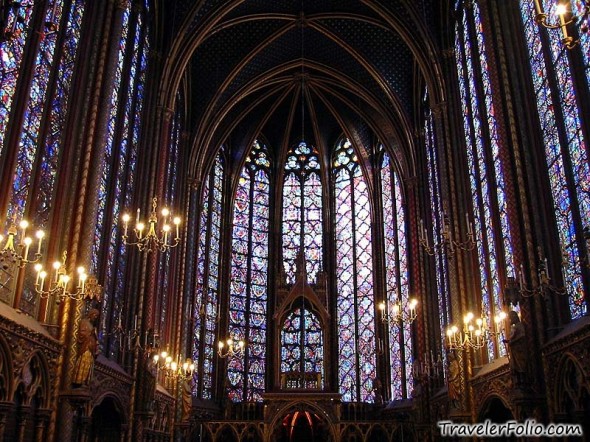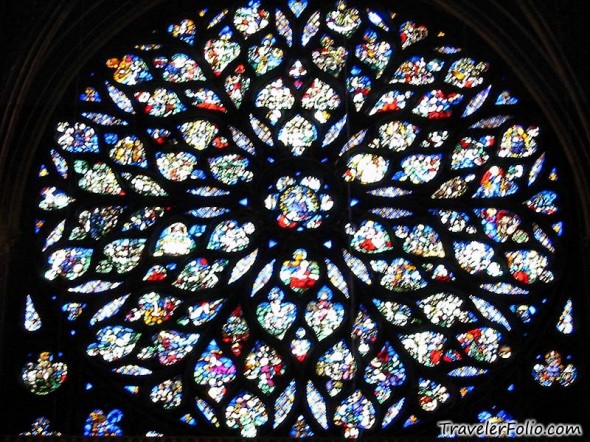 The Latin Quarter got its name because Latin is spoken there. We bought ourselves some cheap lunch; other than being a quaint, historic area with many cafes and restaurants, nothing much about it that could fascinate us.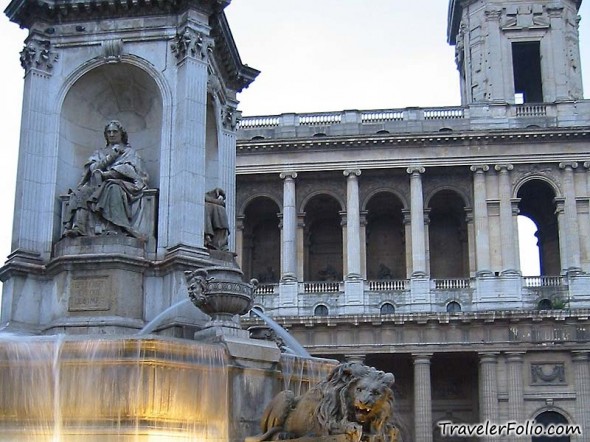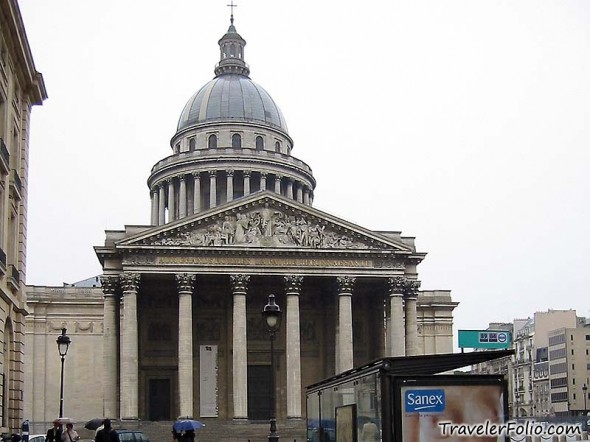 We happened to see the Pantheon, a famous burial place, but we didn't visit it. To us, it was just another historic building with a dome.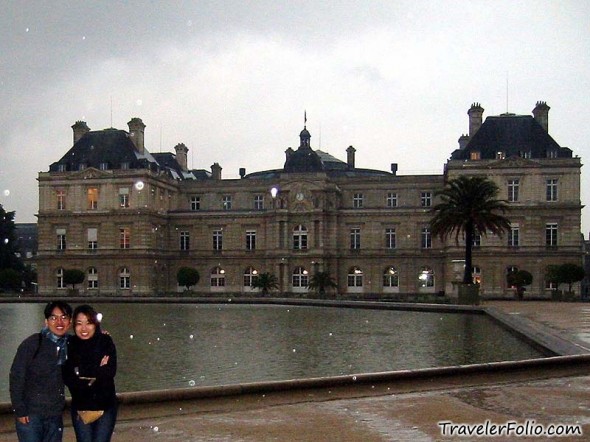 Suddenly the weather became very chilly and our teeth were chattering! Yet, we still had a long way to walk to the metro station, so we all walked like zombies!