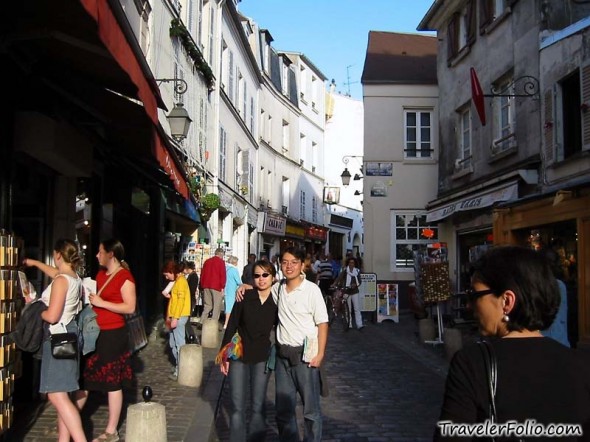 After we left Louvre, we adjourned to Montmartre, a hill known for the white-domed Basilica of the Sacré Cœur ("Basilica of the Sacred Heart") and a nightclub district. It was not all exhausting but somehow enjoyable walks uphill on cobblestones and steep staircases connecting one street to another, with old houses and little parks that still retain the village characteristics.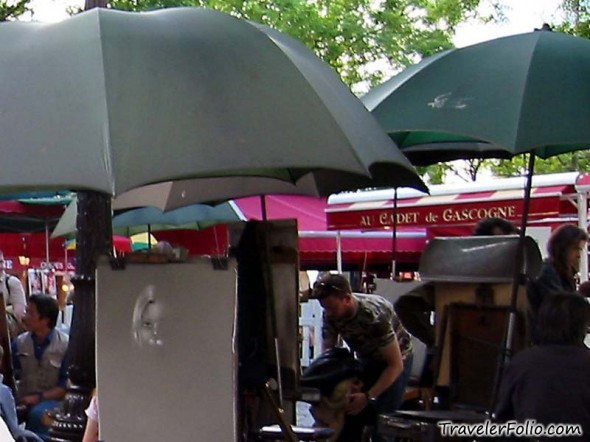 There are full of painters and souvenir shops too. Many penniless artists who once worked and lived in Montmartre included Claude Monet, Pablo Picasso and Vincent van Gogh.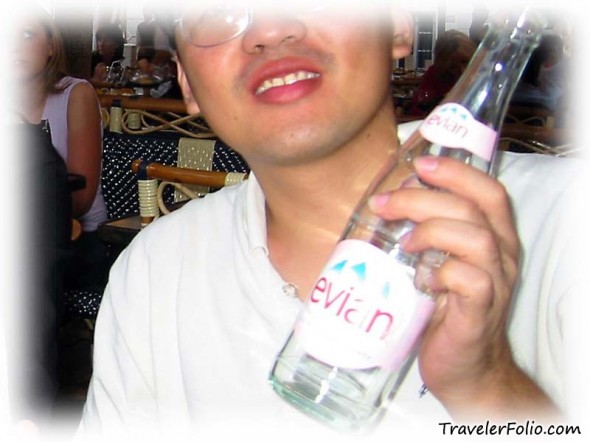 We entered a restaurant and had an overly charged meal, though before the trip, we had already read about how to avoid that kind of situation when ordering drinks, especially Evian! I asked for table water but the waiter served me Evian that cost €5 (about S$10)! I wanted to tell the waiter that was not what I wanted, but he was really fast to open the Evian bottle cap! I had never drink such an expensive mineral water before. =(
At last, we reached the top of Montmartre, the highest hill in Paris where the gleamingly white Basilica of the Sacré Cœur was built at the end of the 19th century. The Sacré Cœur is a holy place and a flagship of Catholic devotion to the Holy Virgin in Paris. It attracts many pilgrims from all over the world and has a large network of affiliated churches.
We went into the Basilica and the interior is very finely decorated.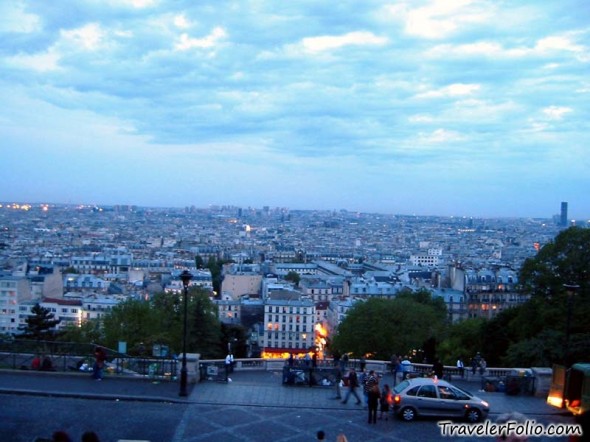 We were soaking up the breathtaking views, with Paris beneath our feet.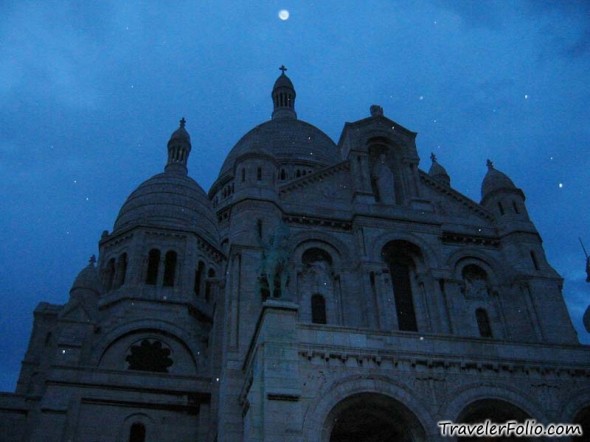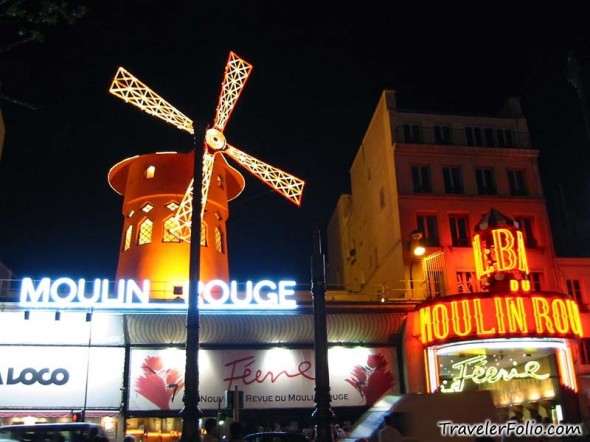 As the night fell…

We walked downhill to Moulin Rouge, a traditional cabaret that is famous internationally as the 'spiritual home' of the traditional French Can-Can. It offers musical dance entertainment for adult visitors from around the world. Quite a small building, simple and old, but a lot of people were queuing up for the show.

As we were walking through the red-light district, sexy show girls wearing colourful wigs were soliciting us to see their show; and a Black guy even greeted us with "Ni Hao" (a similar meaning in Mandarin as "Hello"), hoping that we would enter their nightclub.
Back to AIJ hostel, a young Japanese girl entered our dorm and occupied the only vacant bed left. She was travelling alone. As a girl, I think she was bold enough to share room with strangers and guys! She occupied the lower deck while our guy friend occupied the upper deck. He was always happily chatting with her.