Jiuzhaigou is best known for its splendid multi-level waterfalls and the brilliantly coloured lakes. When the guide told us the Tibetans affectionately call the Jiuzhaigou lakes as "Hai zi", we thought it was "孩子" or "children". The correct one is "海子", which means "sons of sea".
Nuorilang waterfall / 諾日朗瀑布 – reportedly the widest highland waterfall in China. Glaciers are still seen at the waterfall in March.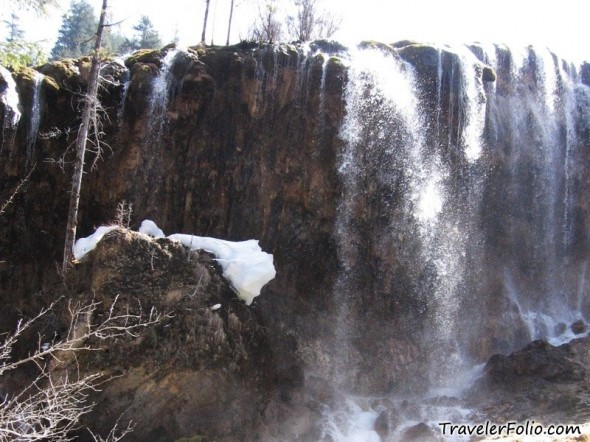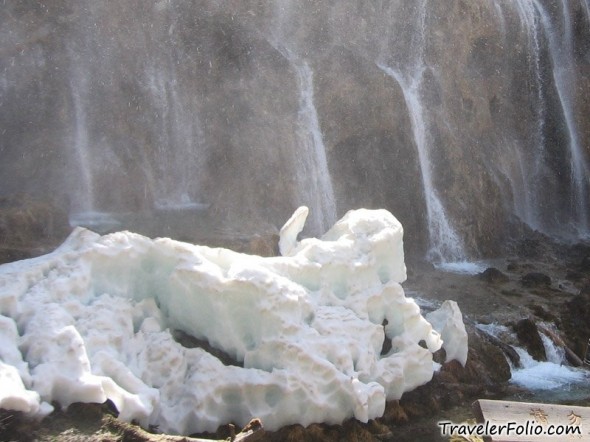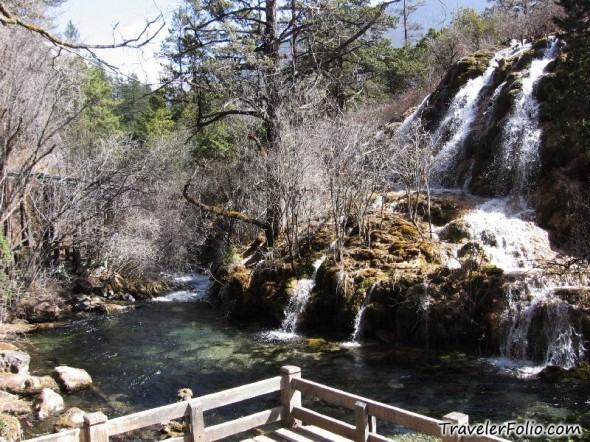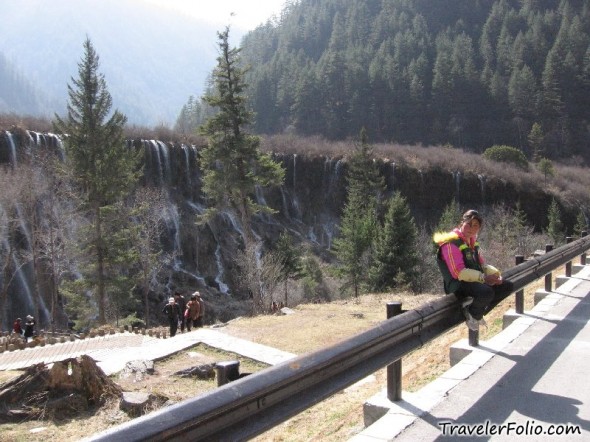 The brilliantly coloured lakes are so clear that the bottom is visible even at high depths. This is due to the high concentration of calcium carbonate in the water. The colour variations of the lakes are the results of their depths, surrounding and residues.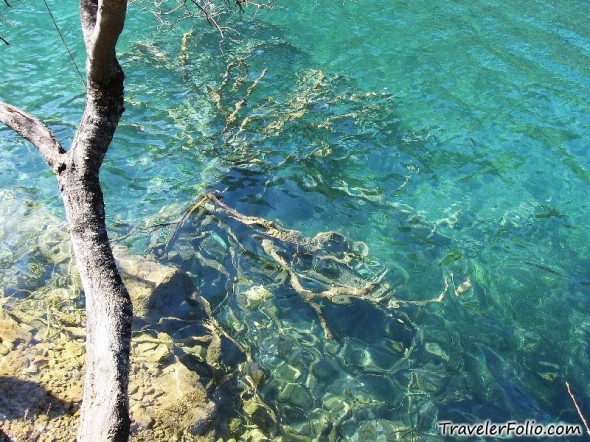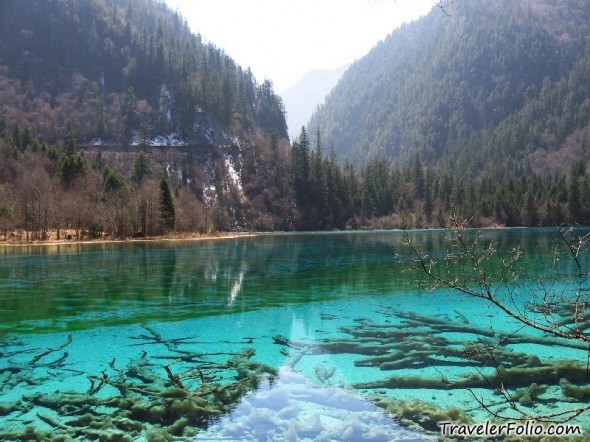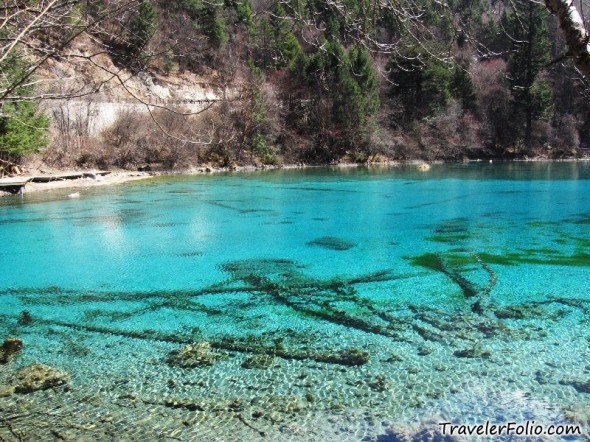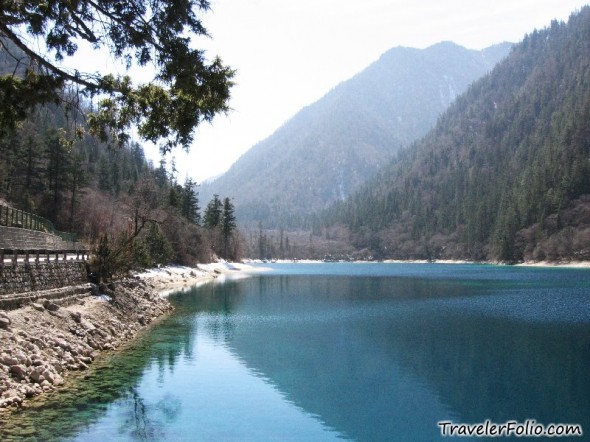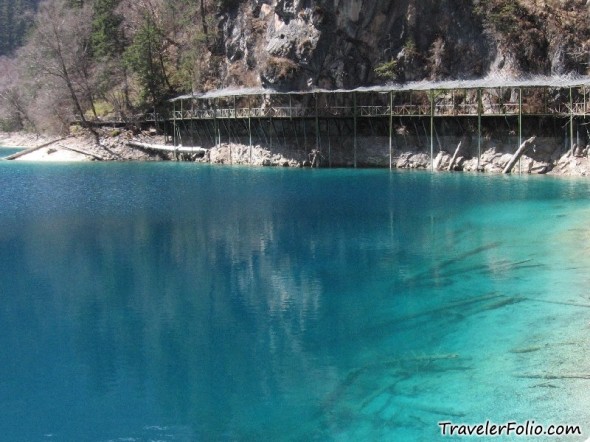 Shuzheng waterfall / 树正瀑布 – it may be one of the smallest of waterfalls in Jiuzhaigou valley, but it actually stretches several kilometres!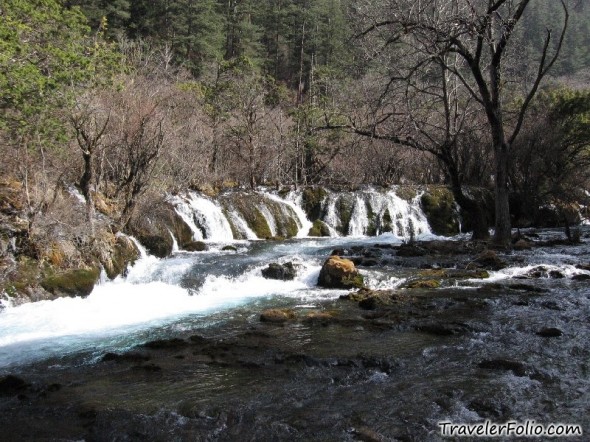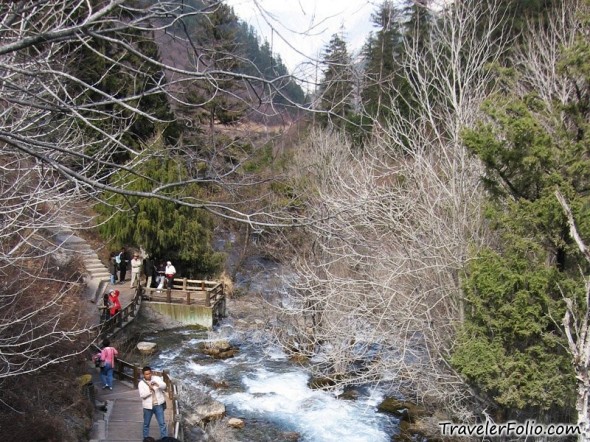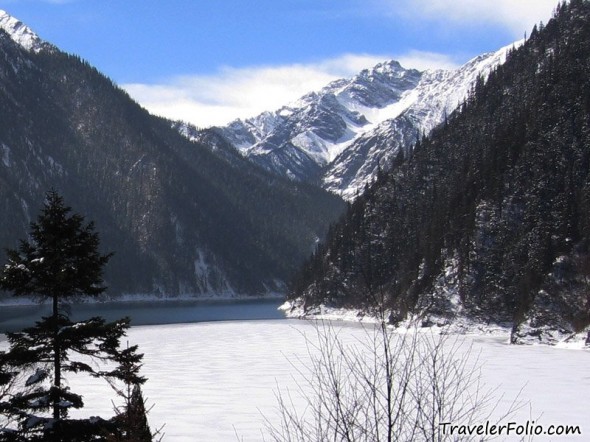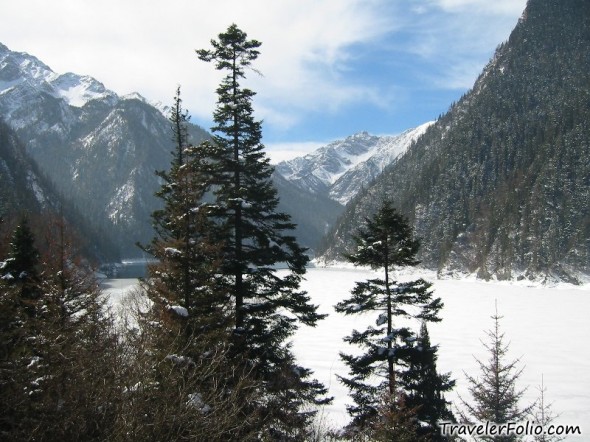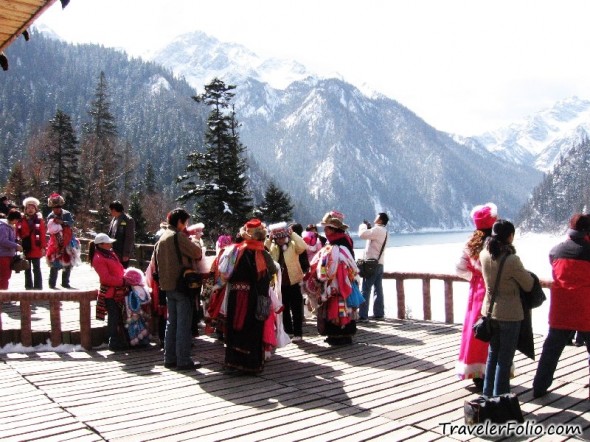 Apparently, the lake had formed into a glacier in the cold months.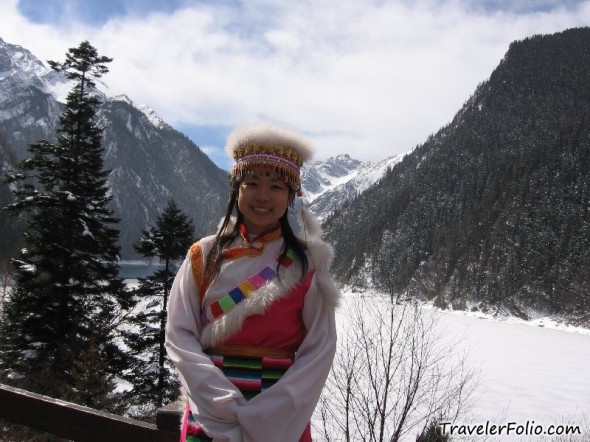 Erhem… the bulky princess look.

The Panda Lake got its name because the natives had seen pandas drinking the water from the lake; but that could had happened a long long time ago. We doubt the wild pandas will still frequent the lake openly in the public in front of so many tourists now!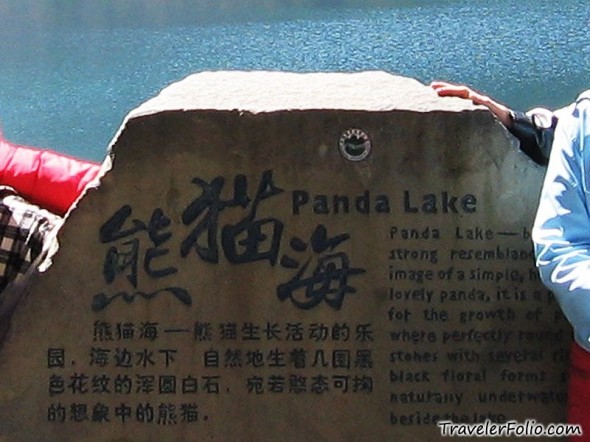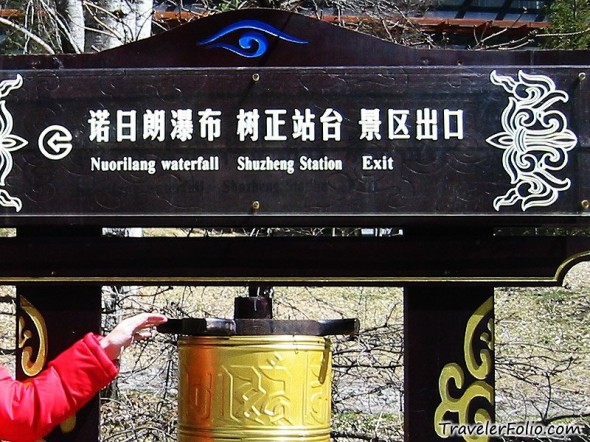 More at The Jiuzhaigou therapy III
Read all posts on Jiuzhaigou.