A rest and relax day for us, after days of rushing for trains and tight schedules. We rented bicycles and bought groceries at the town which is about 1.5km away from the resort located on the mountain. Getting to the town was further than it seemed to be as we had to walk along a few bends on the road while descending from the mountain. We rented mountain bikes for half a day at €11 for each bike.
We also bought some food to cook in our resort and the food was quite cheap. We thought we could put the bags of food on our bicycles and rode back to the resort, but it proved to be a STUPID idea, when we had forgotten that our resort was high up on the mountain! We ended up exhausted ourselves and instead, apart from carrying the heavy bags of food, we had to push our bicycles up the slopes! Dog-tired!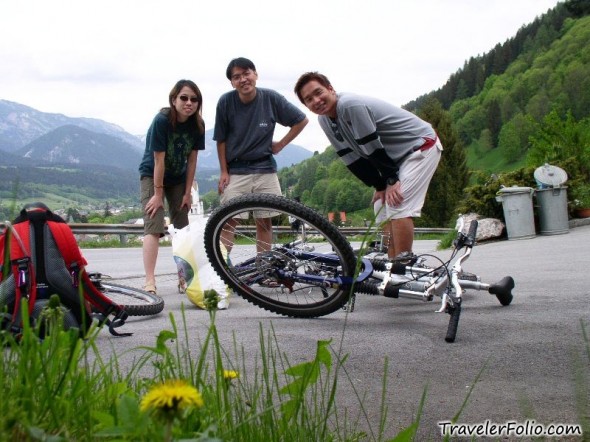 After putting down the food in the resort, we rode around the alpine region, relaxing and getting rejuvenated in the alpine breeze.
Picture perfect. It's like a postcard!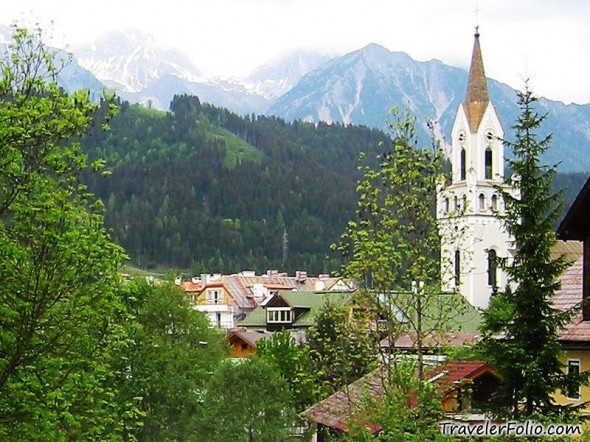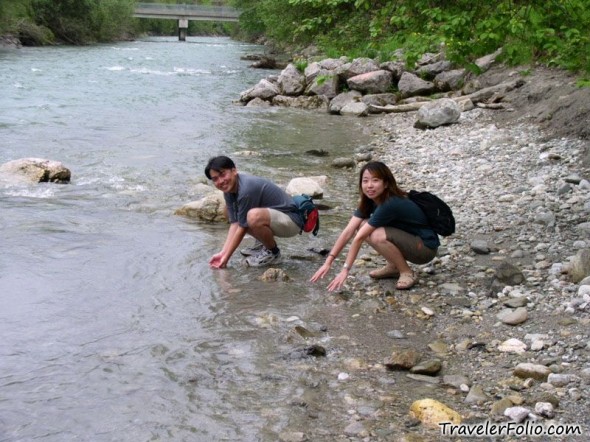 Came across a stream. It was nature untouched!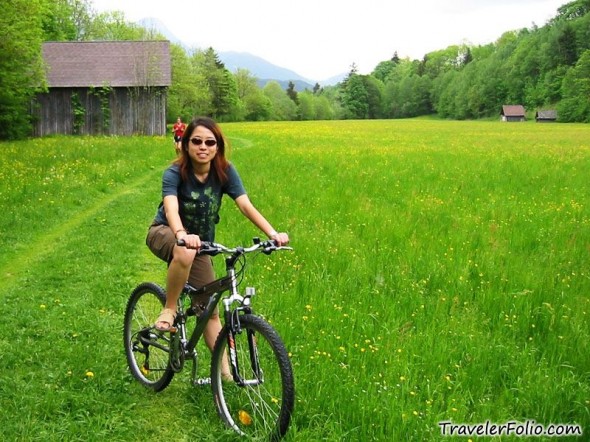 As it started to drizzle, we cycled back to the town and returned the bicycles. Walking back up to our resort was also quite taxing; the resort seemed near, but it was still faraway behind the bends on the slopes.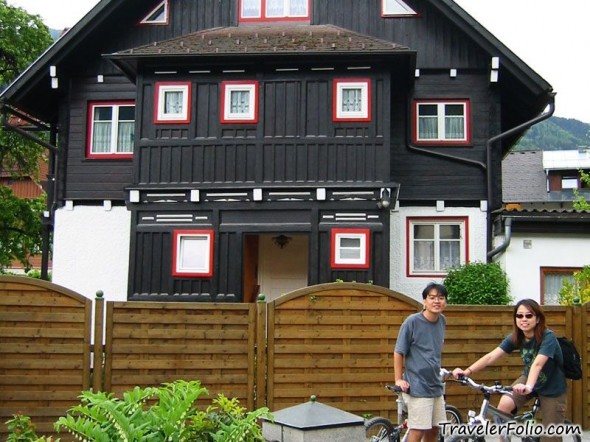 Next, let's embark on a Salzburg Tour