OK, I didn't win the award. I'm already happy to be nominated as one of the Top 5 finalists for Nuffnang APAC Best Travel Blog Award. I still dunno know who's so nice to nominate me but I would like to thank you for giving me this opportunity to meet up with fellow bloggers in the region!
The winner for Nuffnang Best Travel Blog is Ironwulf! He is a Pinoy backpacker and also a personal friend of Dong Ho, one of our dear Pinoy travel bloggers. What a small world!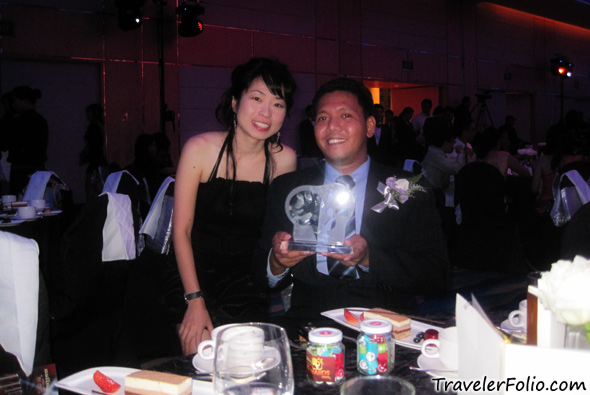 Top (Left -> Right): Ironwulf, Passport Chop, Akademifantasia / Bottom (Left -> Right): NicoleKiss, Tracyeinny, TravelerFolio (ME!). And Electrico performing in the background.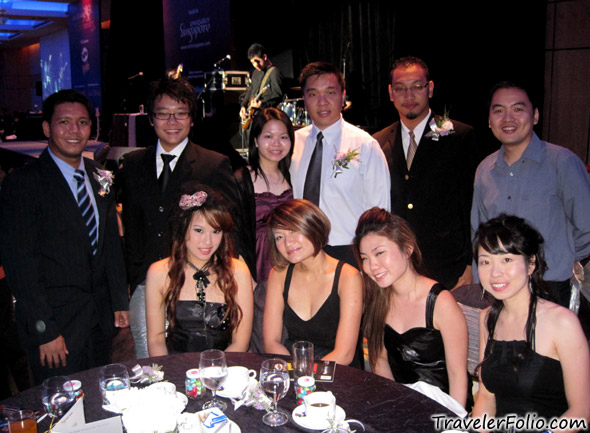 Both Kenny Sia and Xiaxue are famous bloggers in the region. It's the first time I saw them in person. They are really great entertainers! BOOMZ!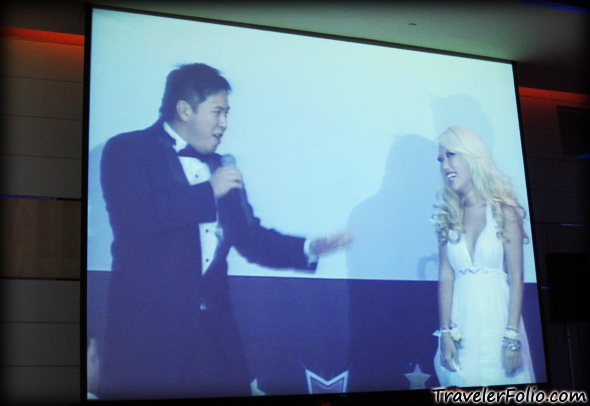 Our Singapore celebrity, MediaCorp Artiste Miss Joanne Peh! Glad to catch her for a picture together. She is sooo tall (+ high heels!). This shot will add into my collection of photos taken with celebrities. Yeah!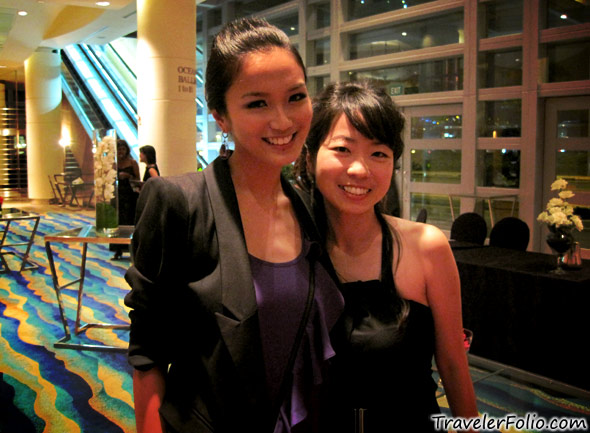 Last pose for the night at Pan Pacific Hotel, Singapore. Unfortunately, most local bloggers do not have the chance to join the foreign bloggers for the day tour on Saturday, else, the fun continues…. enjoy yourselves!!! TATA!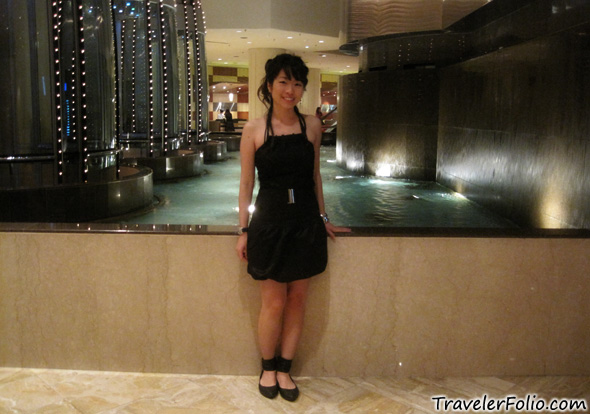 You may be interested to read about my posts on Singapore OMY Blog Awards last year. I got the Best Photo Blog award 2008. 😉