My first HTML website hosted by Geocities is officially shut down by Yahoo today, yet another four days to go before its 10th anniversary!!! Boohoo!!! What a shame! I couldn't remember when I stopped updating the homepage but it was created on Nov 1999!
Back in the heydays, when there was no Facebook, no Twitter, no Web 2.0, Geocities was about as close as what we know today as social networks. It offered free web hosting services and that was where I learnt to write HTML to create my homepage and share travel photos online with friends! Back then, blinking gifs, marquee text and MIDI were very popular! Oops! Have I revealed my age? … 😛
Luckily, I got this news earlier so all the files are already backed up! It's quite embarrassing to showcase the screenshots of my super old HTML homepage here. Whatever. Just LOL if you want. I just realized that I was already building a small and simple travel site featuring my overseas trips way before TravelerFolio was created! @_@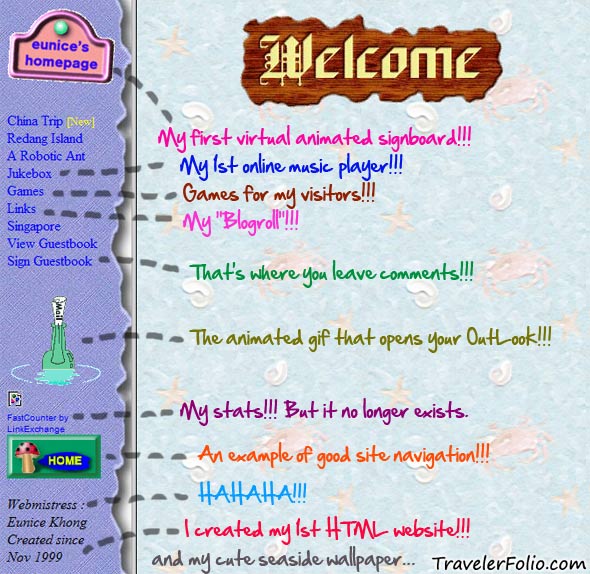 See? Back then, I was trying hard to "retain" visitors with these "blazing hot" games like Tic-Tac-Toe, Slot machine and Video poker. -_-|||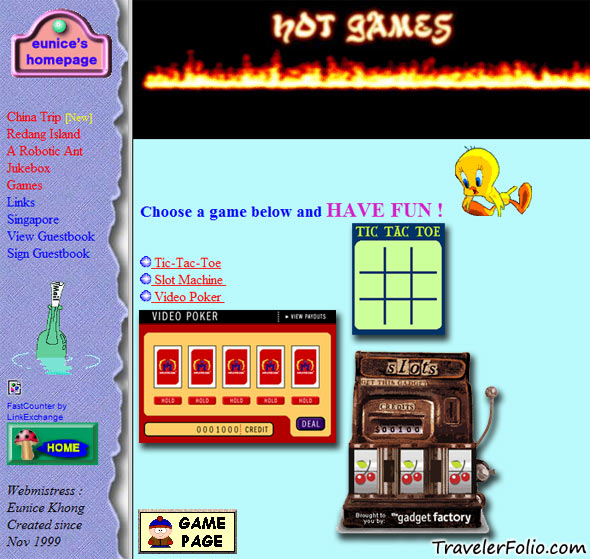 This is what we called a blogroll now! And I was so niceeee to share useful sites online! XD And I was really inspired by the photos in Webshots!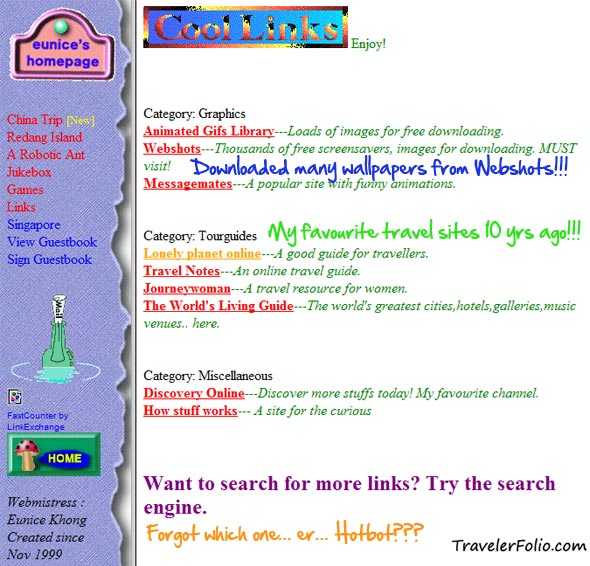 Wow! I did a page about Singapore too! @_@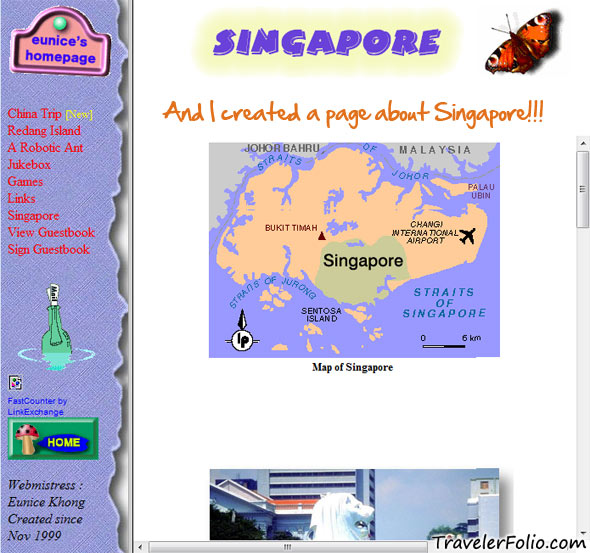 Feeling a bit nostalgic now. Will WordPress and Blogspot shut down their services in the future too? 😛
Good news (at least for me)! My old HTML website is now hosted here! https://travelerfolio.com/geocities/ . Strictly NO LOLs. Anyway, you won't see the travel photos as I have already disabled that feature.
Thank you and Goodbye Geocities!!!