Following my previous entry on KL City sights and food, it was another day for us to see the bustling city and this time, we did it by Putra LRT (Light Rail Transit). It's convenient and pleasurable to travel around the city by this mode of public transport, especially we don't need to worry about traffic jams at peak hours. In fact, I was pretty excited as I really couldn't recall taking LRT in Malaysia before!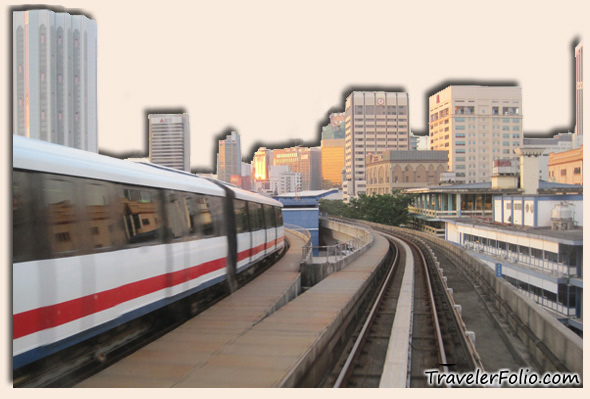 During the smooth ride, we could still enjoy the city scene, and even able to capture some shots with KL Tower and the Petronas Twin Towers through the window glass.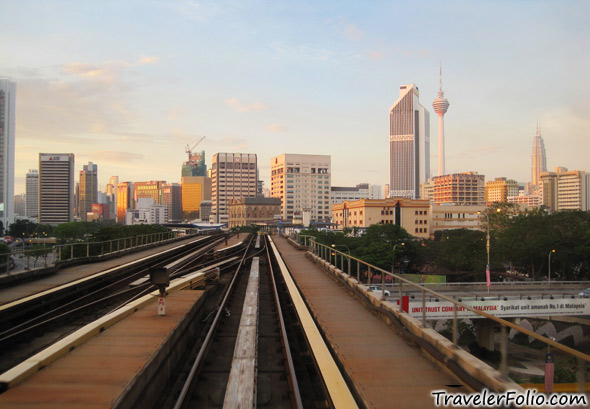 On board the LRT.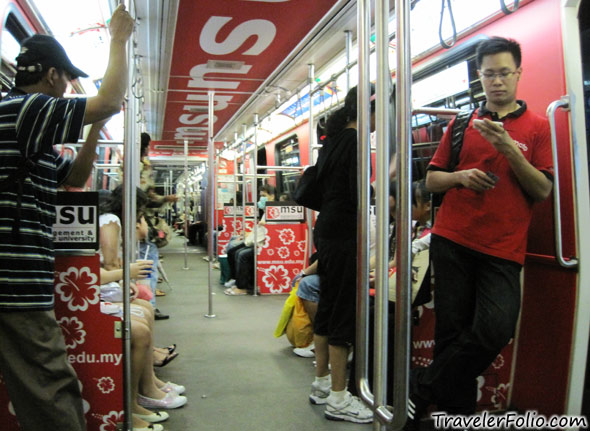 While waiting aimlessly to change to KTM Commuter at the platform, we killed time by snapping like a typical tourist. Surprisingly, though food is allowed at the train station, the place was clean without trash around. Back in Singapore, food and drinks are banned in MRT. If you get caught, you get fined. Recently, the authority has been catching rule breakers; now my friend dares not even drink plain water from her own bottle while in the MRT station.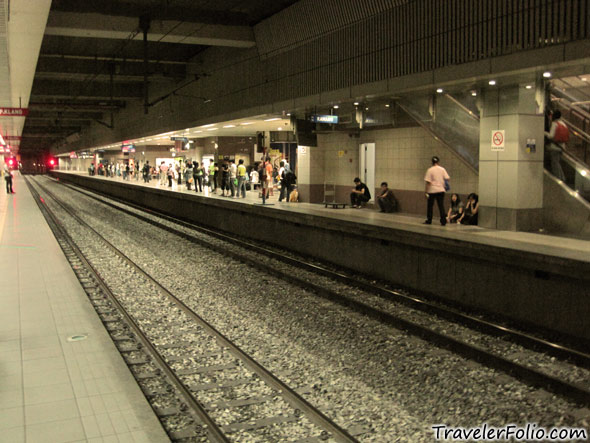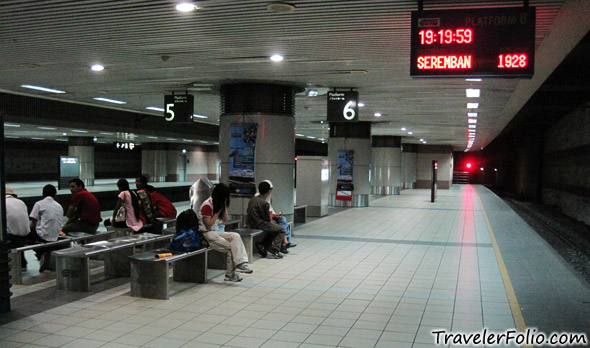 Hey it's like Sun Burst effect!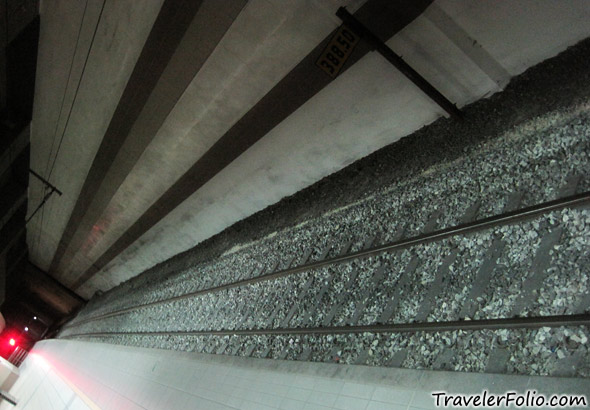 Everything seemed to be so well in place until we reached our destination for a family dinner. Nothing wrong with it, except that the surrounding of the station was so different from what we saw in the city area teeming with people. The platform was dimly lit and no one except the three of us alighted the train like lost tourists.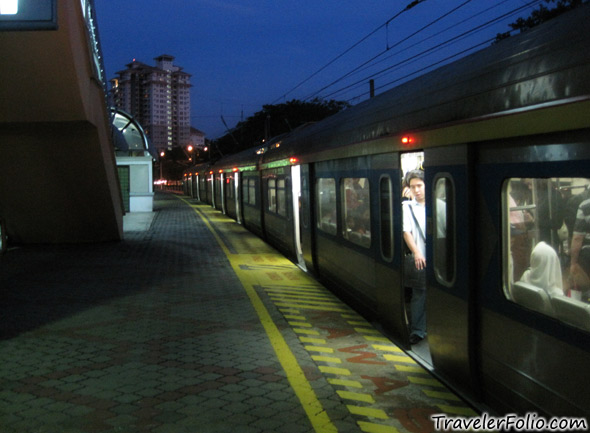 To our astonishment, there wasn't a single train staff at this very quiet station. Having heard about some robberies in KL, we felt quite unsafe at that time. It's like even if you scream your heart out, no one can hear you.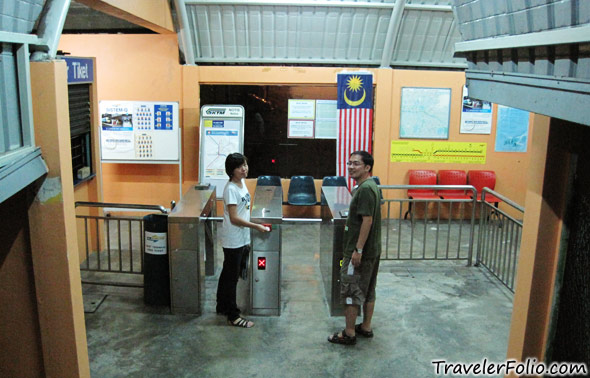 The surrounding was pretty dark and no passersby.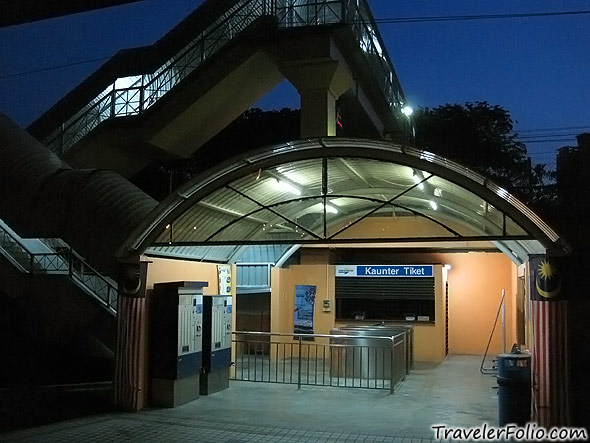 The gloomy pedestrian underpass.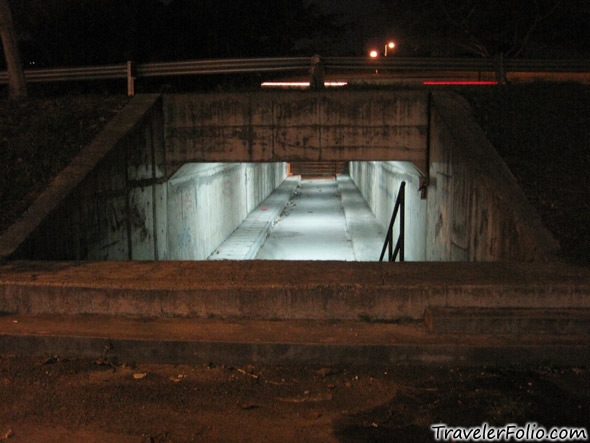 Melissa trying to play eerie with a dark shadow looming behind her. Some feel of Korean ghost movie now… eew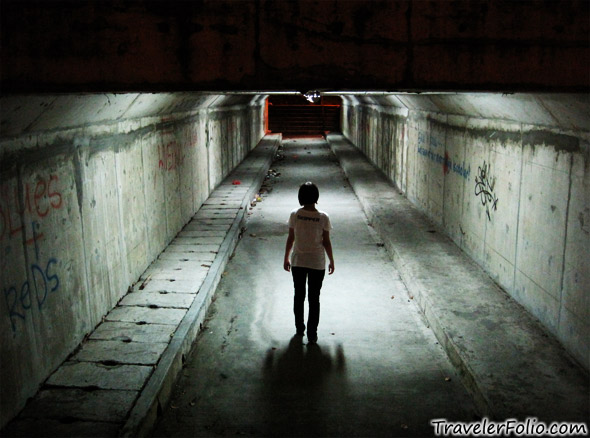 Next, we ended up having fun snapping away in the underpass despite there was a sumptuous meal awaiting us at the other end!
Graffiti: Art or Vandalism? See double? I told u it's spooky.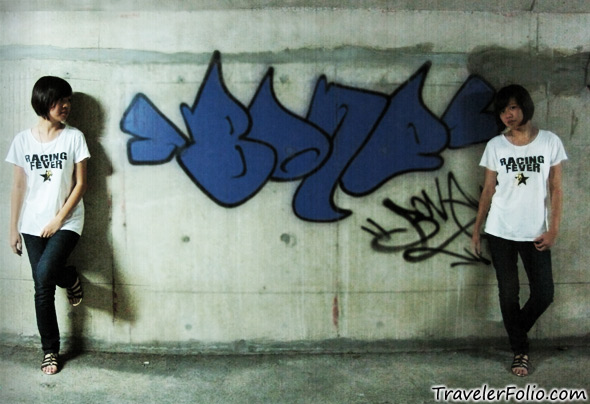 Lame.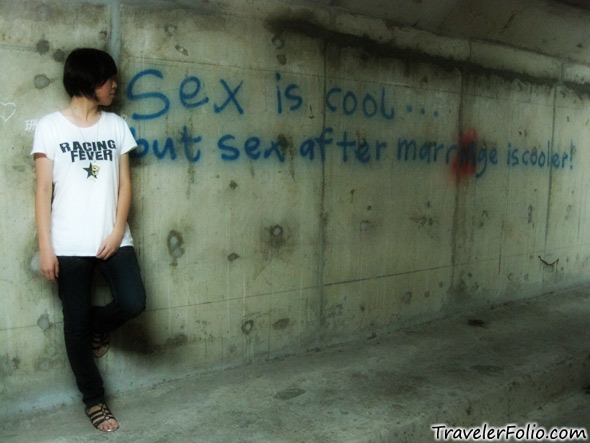 The underpass led us to Restoran Telipon (Telephone restaurant) which serves BBQ steamboat in buffet style. Dunno why it's called "Telephone" restaurant. The food wasn't really fantastic.
Next, we were back in Penang again, with more places not covered before in this blog!