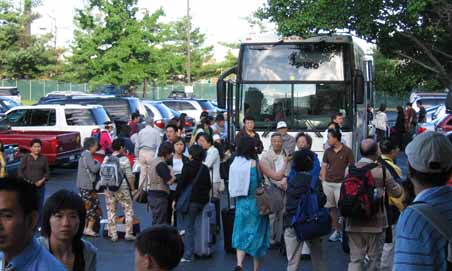 Our first destination: New York Chinatown – the largest Chinatown in the United States and the western hemisphere. We went there for a quick breakfast. Chaos. So many tourists belonging to different tour groups gathering at the hotel lobby. We managed to find our tour guide, Richard, from Paradise Vacations (a local tour assigned by Chan Brothers in New York).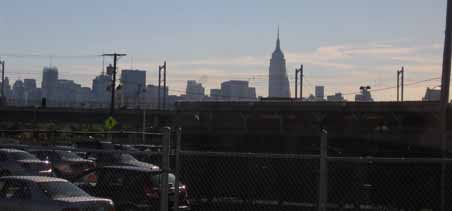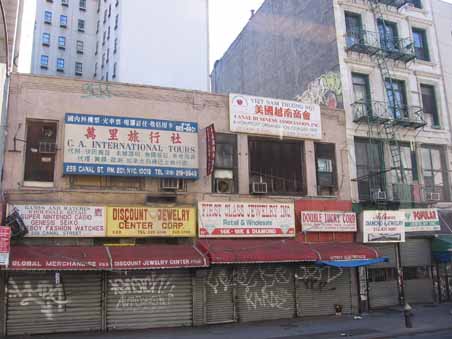 Within sight of the Empire State Building, tucked into lower Manhattan, Chinatown is located in the area where many ethnic groups first settled when emigrating to America. Richard said that Chinese immigrants are business-minded; there is always a Chinatown built near the heart of a city in countries all over the world.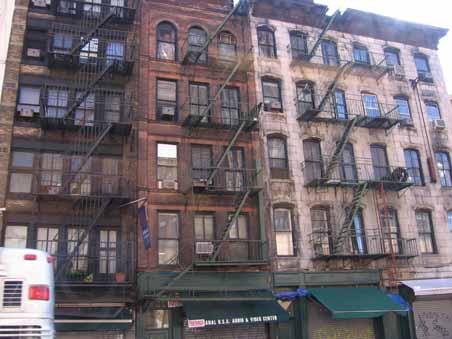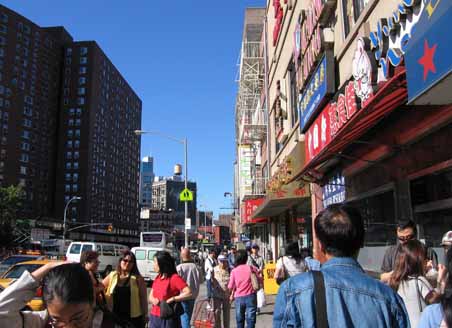 These kind of buildings with cascading stairways outside can be seen everywhere in New York.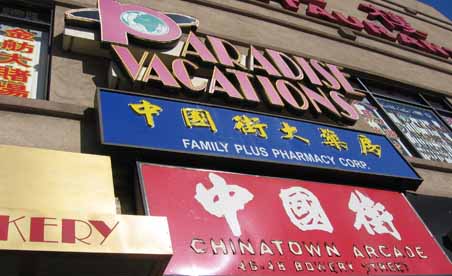 The assigned travel agent for our tour – Paradise Vacations.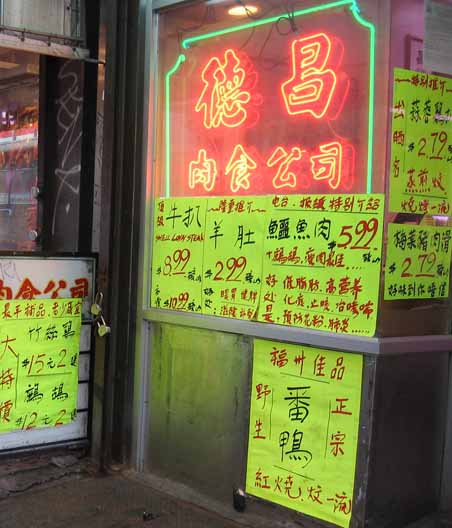 A taste of the orient in the Big Apple; we were enjoying every bite of our mouth-watering food. Those shops and restaurants that we visited were mostly run by Cantonese. Richard is a Cantonese too.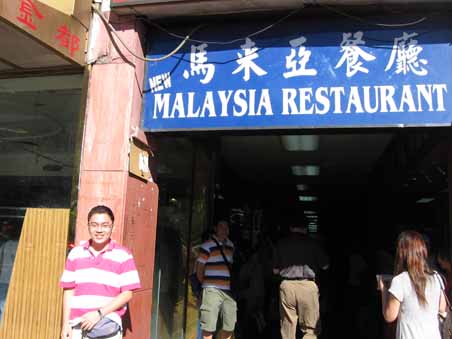 Jacky is so proud of this restaurant! (p.s: he's Malaysian)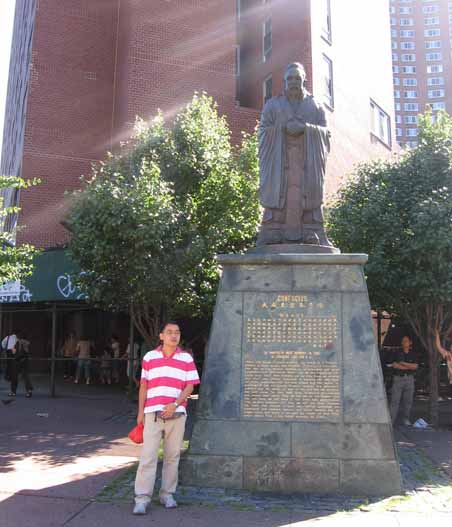 We were wandering around Chinatown within a constraint time of half an hour and surprised to see a Confucius statue.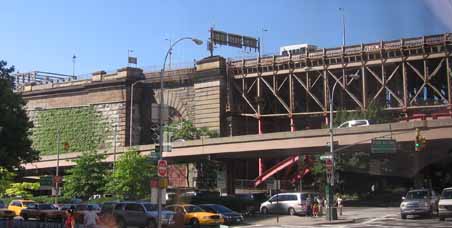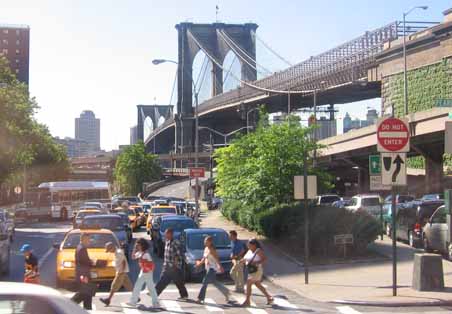 After the sumptuous breakfast at Chinatown, we embarked on a sightseeing tour in New York City.