Nanjing often leads people to relate its tragic history during the Japanese occupation. It once served as the capital of China during several dynasties and is one of the four great ancient capitals of China. The three others are Beijing, Luoyang and Chang'an (Xi'an).
We visited the Mausoleum of Dr. Sun Yat-sen (中山陵). It's a very big mausoleum with lots of steps to climb before entering his burial ground; and when everyone is looking down at the steps while climbing the flight of stairs, it's like bowing to Dr Sun Yat-sen, who is considered to be the "Father of Modern China" in mainland China and Taiwan.
The entrance gate.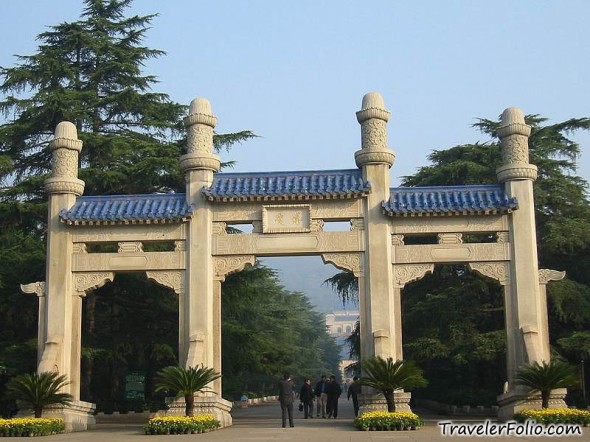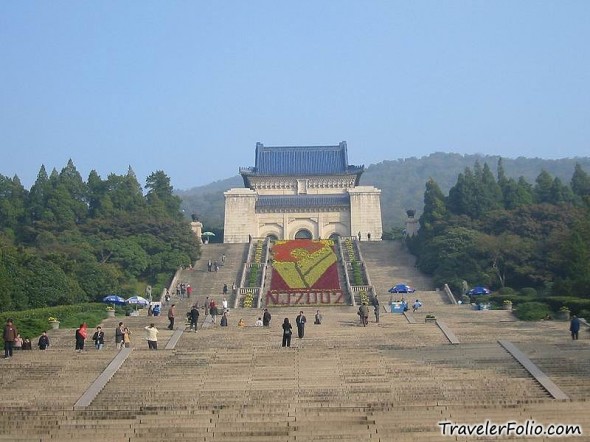 Looking back where we had started to climb the long flight of stairs to the main hall.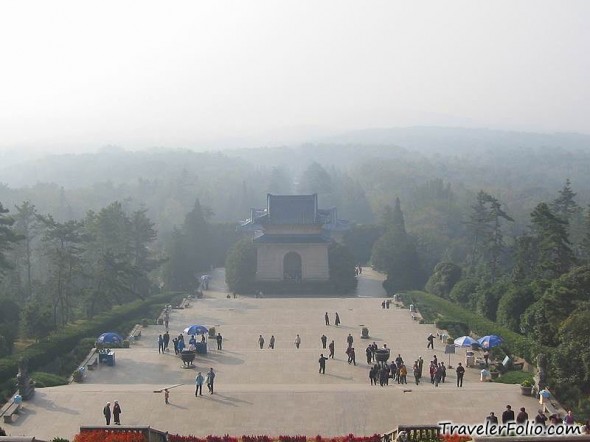 The statue of Dr Sun Yat-sen.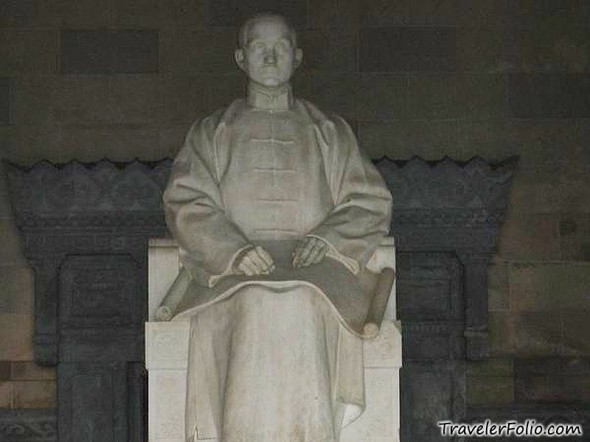 During the Cultural Revolution in China, many of such stone lions were destroyed or badly damaged. This one has a missing limb and tail.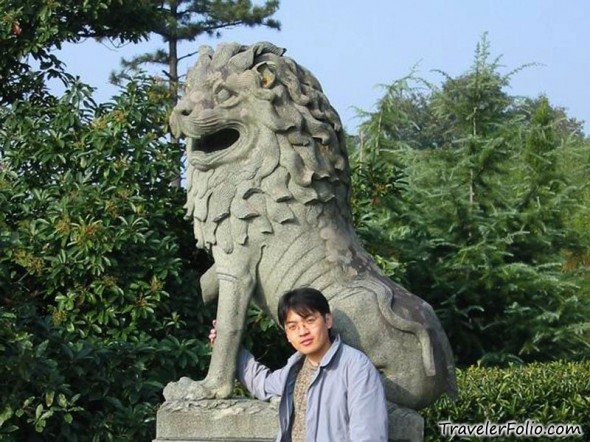 This adorable eaglet (I supposed) is someone's pet!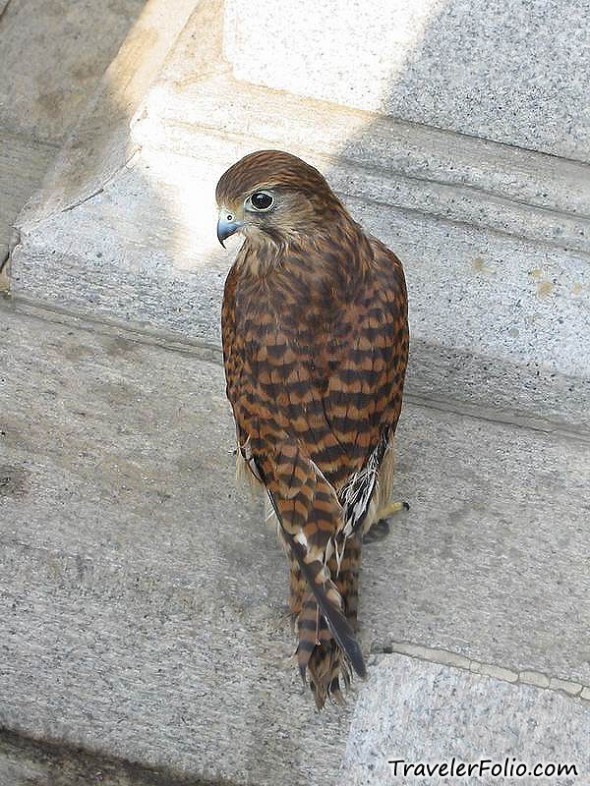 The Nanjing Yangtze River Bridge (南京长江大桥) symbolizes Chinese independence and national pride. Soviet experts were supposed to build the bridge, but they stopped the project after the Sino-Soviet Split. At that time, no one believed that China could build such a bridge spanning across the Yangtze River without foreign engineering assistance. But the Chinese engineers proved that they were able to design and construct the bridge successfully all by themselves. It is the first double-decker, double-track highway and railway bridge built across the Yangtze River.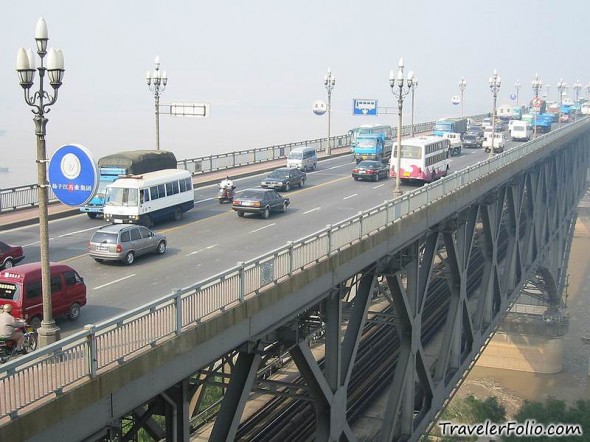 It was so misty that the other end of the bridge was "missing".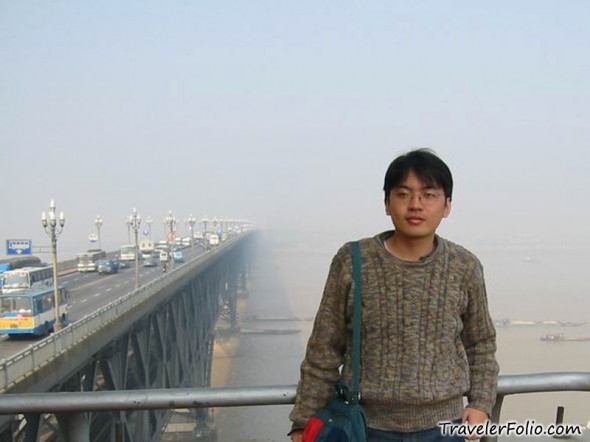 Next: Suzhou tour!