Be born in Suzhou, live in Hangzhou, eat in Guangzhou, die in Liuzhou." – Why die in Liuzhou? Liuzhou produces wood coffins which are said to preserve the body after death. As for Guangzhou, it's worldwide famous for its cuisine; Hangzhou is known for its prosperity, good air and beauty; and Suzhou has the most beautiful people in China.
Suzhou is renowned for its stunning stone bridges, pagodas and meticulously designed gardens. In the old city of Suzhou, houses are distinctive for their white exterior walls and black (or grey) roofs. There are many small canals in between row of houses too.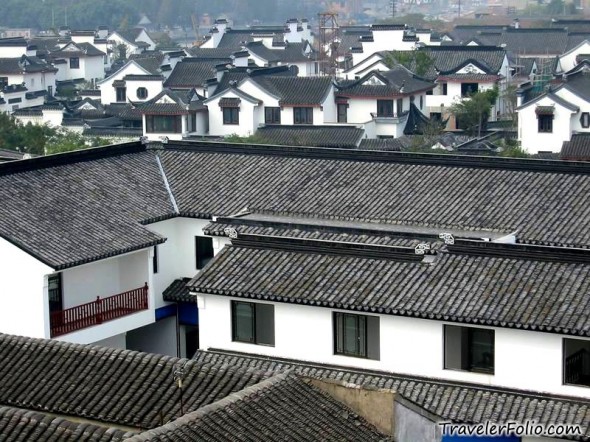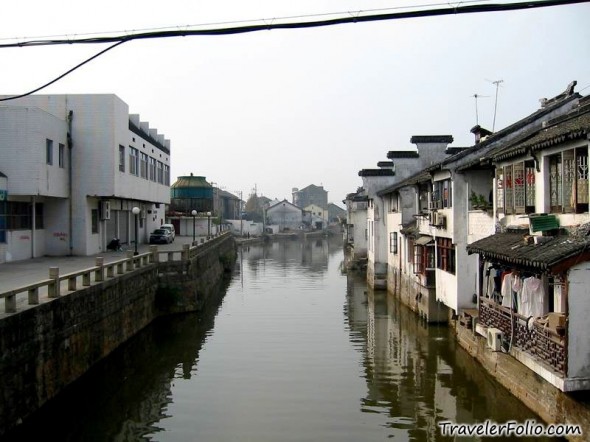 The Huqiu (虎丘) Tower was built in 959 and is the "Leaning Tower of China", due to lack of foundational support. It is seven storeys high.
Hanshan Temple (寒山寺) is located at the town of Fengqiao near the old city of Suzhou and is famed because of the poem "A Night Mooring by Fengqiao Bridge" (楓橋夜泊), composed by a poet in Tang Dynasty, about a disheartened traveler by the bridge hearing the bells of Hanshan Temple. This poem is said to be part of the primary school curriculum in China and Japan.
月落烏啼霜滿天,
江楓漁火對愁眠。
姑蘇城外寒山寺,
夜半鐘聲到客船。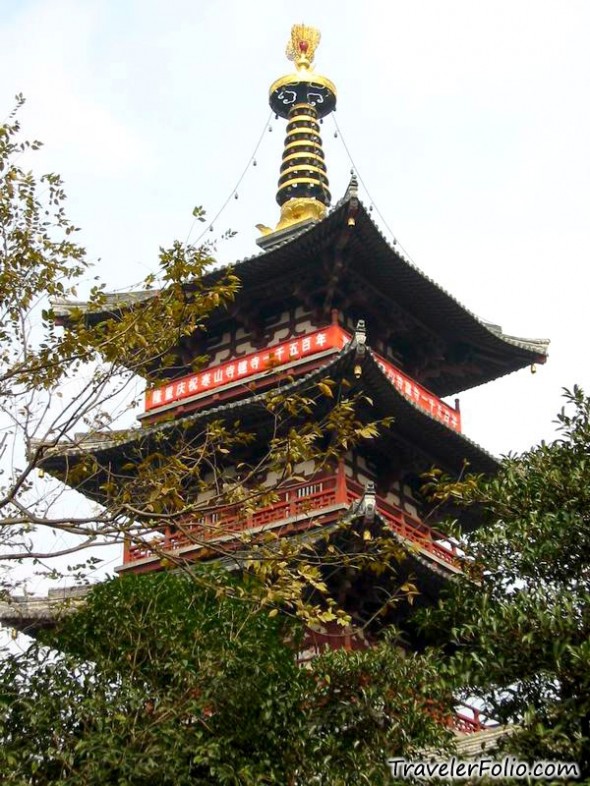 The figure of the monk on the right is known to look like he is holding a microphone and singing! (It is actually a stalk of lotus flower bud.)
Silk culture has been practised for at least 5,000 years in China, and Suzhou is an important centre for producing silk in China.
Silkworm cocoons: My Chinese friend told me that when he was studying in China, each student was given a silk worm as a pet. He had one in his pocket but his rowdy friend accidentally crushed it.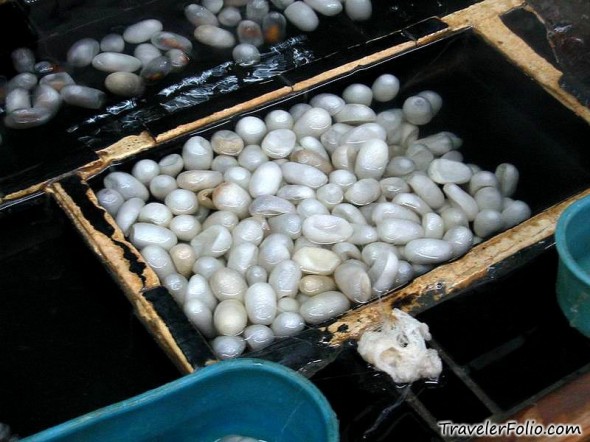 Silk worms have huge appetite for feeding on the White Mulberry leaves (I supposed).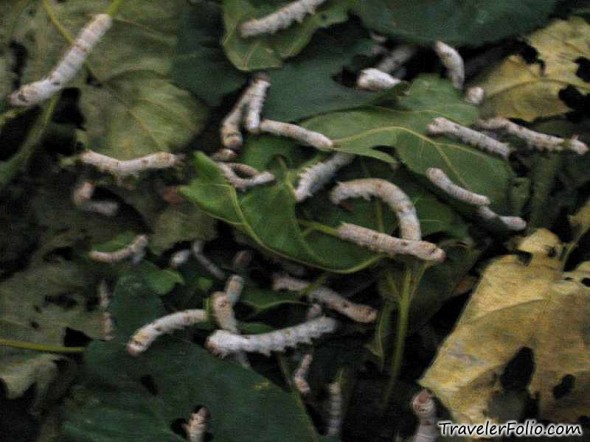 Next: See Venice of the East – Zhouzhuang !