The bizzare pines, absurd stones, sea of clouds and hot springs are the four wonders of Mt. Huangshan. For thousands of years till now, Chinese painters have been inspired by Mt. Huangshan for its mesmerizing sceneries.
There are pines growing everywhere in Mt. Huangshan, even on the crevices of the cliffs. The pines growing from uneven terrain become crooked and even grow downward. The absurb stones and rocks shaped like animals, human beings or other objects that you can imagine of. 黄山 "奇松、怪石、云海、温泉" 闻名天下.
We had seemingly walked into a huge Chinese painting with lofty peaks, and we were above the clouds!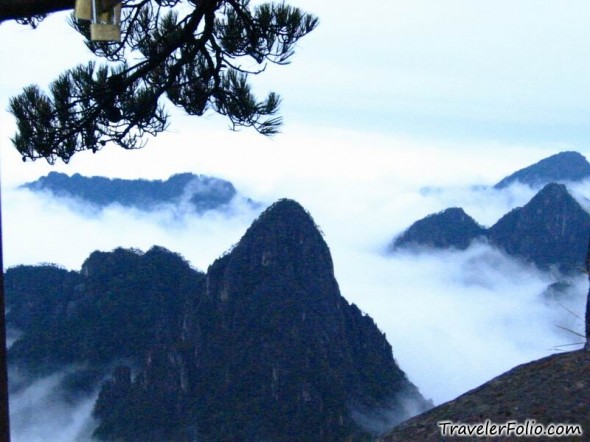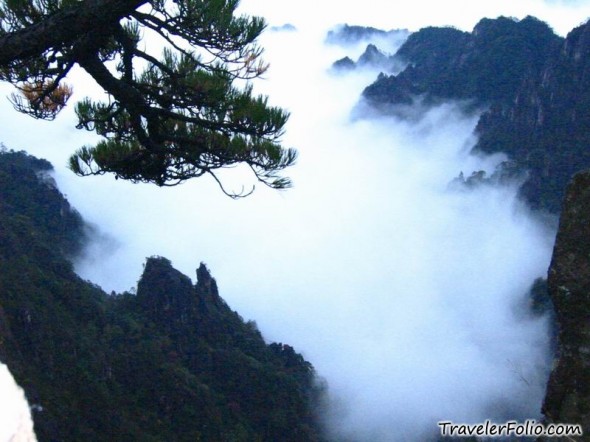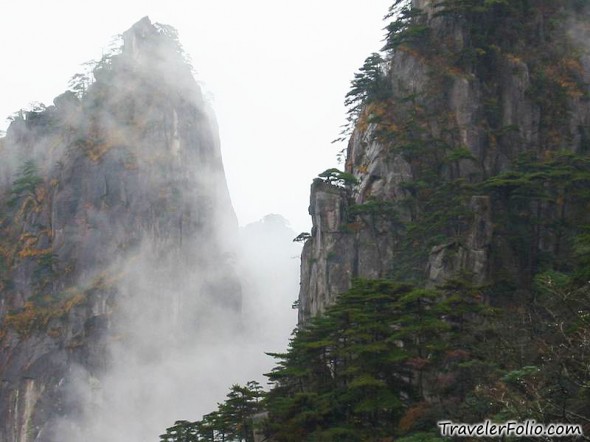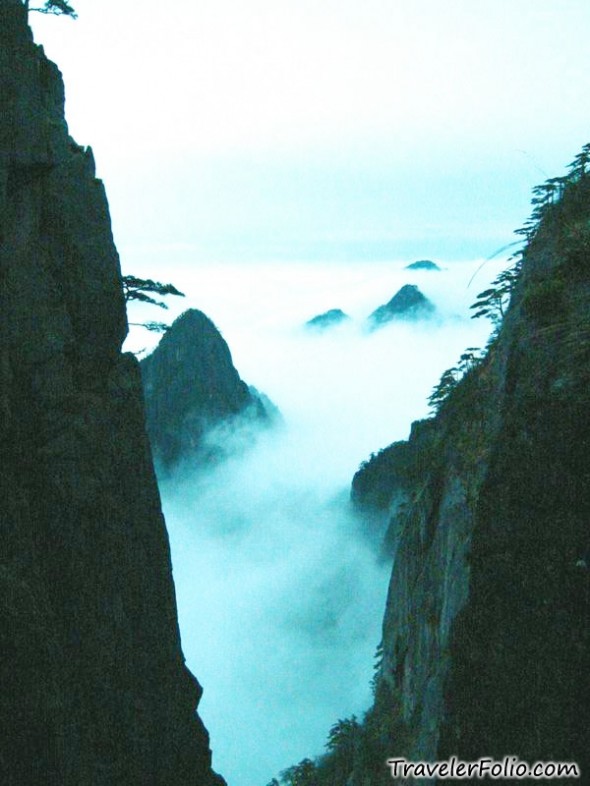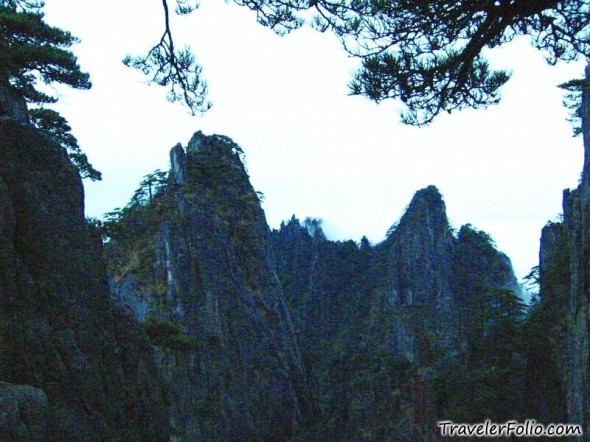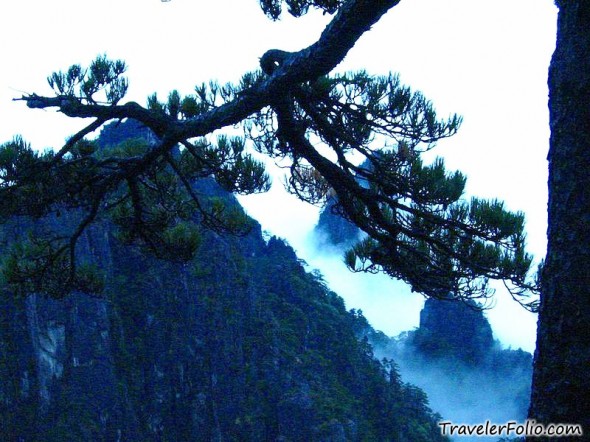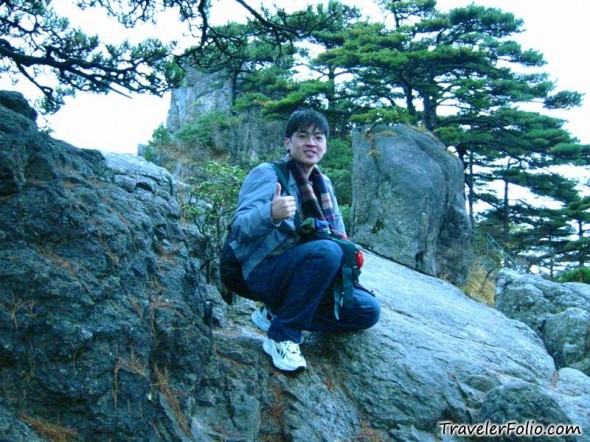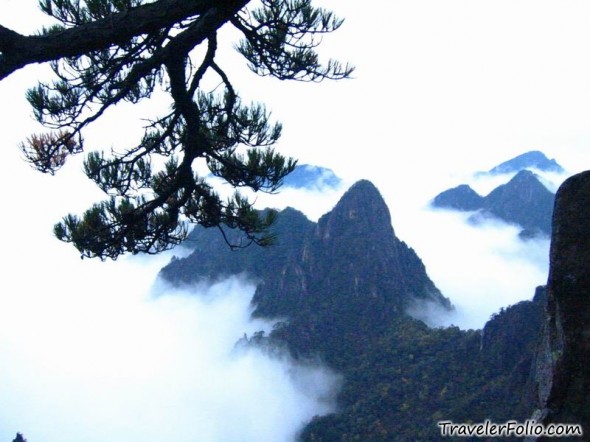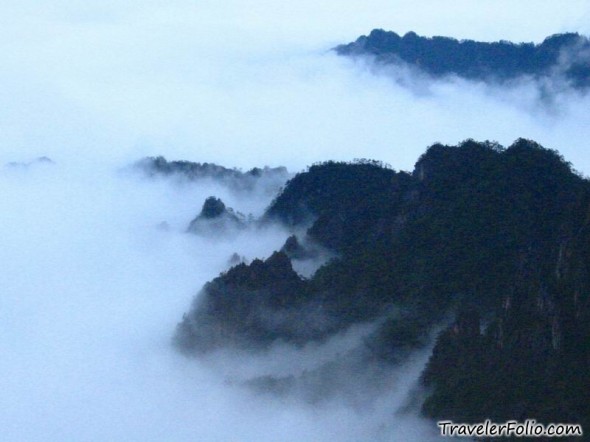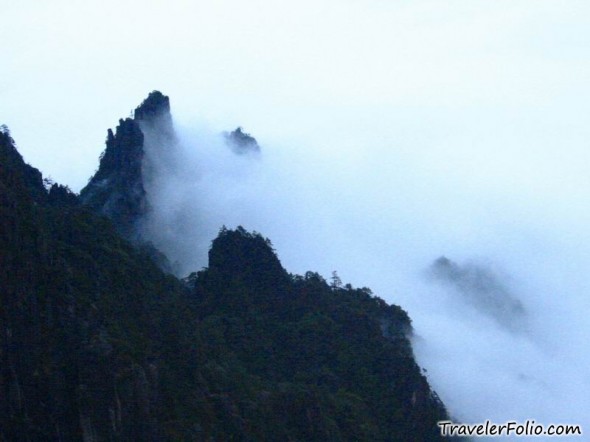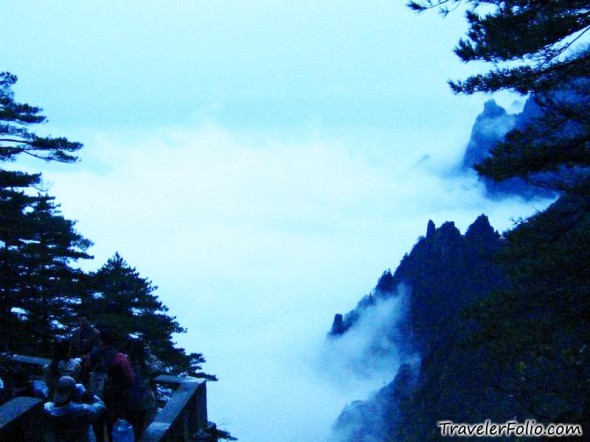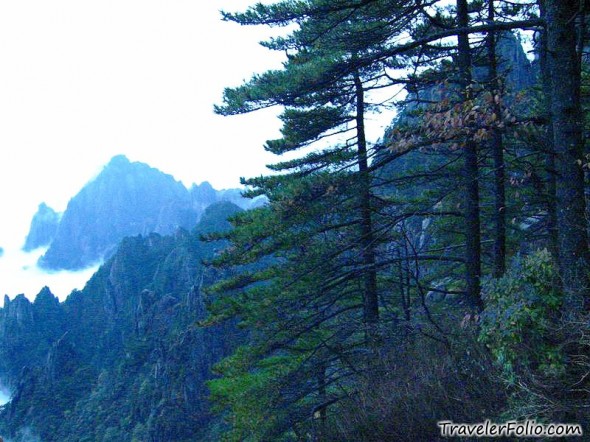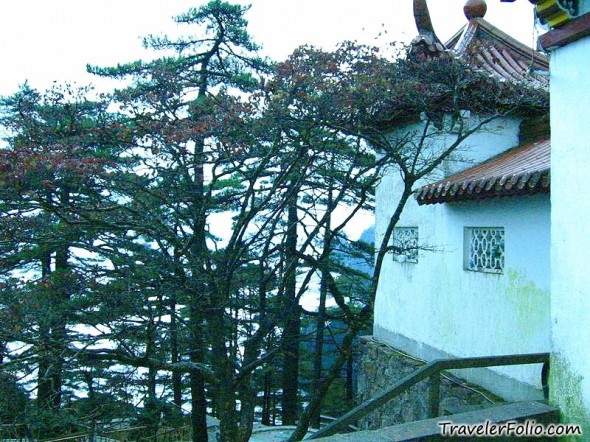 Descending Mt. Huangshan by cable car. After I reached the foot of the mountain, I got better and we all went for a foot massage where sales people massaged our legs and at the same time, promoting their herbal products aggressively. A promoter said once I got down the mountain, I would be fine and back to normal. He advised not to eat too much before climbing the mountain. If given a chance again to go Mt. Huangshan, I guessed I would skip meal! Phobia! Nonetheless, Mt. Huangshan is indeed the most beautiful mountain range that I have ever seen! Photos have limited its extreme beauty. Go there and see it yourself!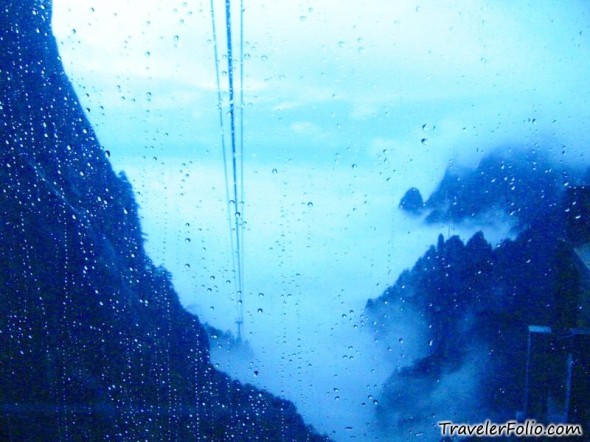 First post of Mt. Huangshan: First day at Mt. Huangshan
Next: Nanjing tour!