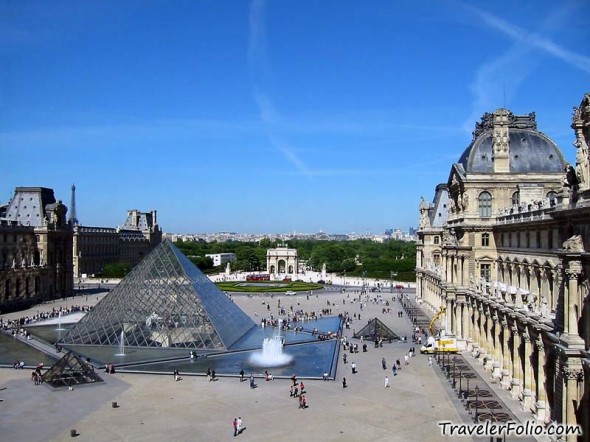 We were early birds queuing up at the entrance to Louvre Museum on Sunday morning, the first Sunday of the month and it was free admission to all!

Louvre holds some of the world's most famous works of art. It is so big and fascinating! It houses antiques, paintings, sculptures and royal treasures from all over the world.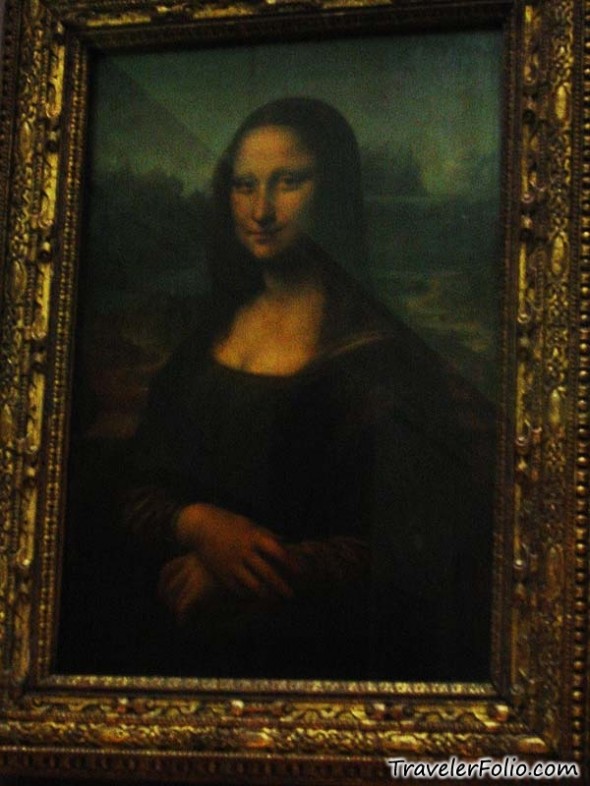 The world famous Mona Lisa painting is actually a relatively small painting as compared to paintings that are a lot larger in Louvre. Apparently, Mona is encased in a bullet proof box. Under tight security, all we could see from a distance among the crowd, was her renowned enigmatic expression, smiling wanly through the yellowing varnish glass.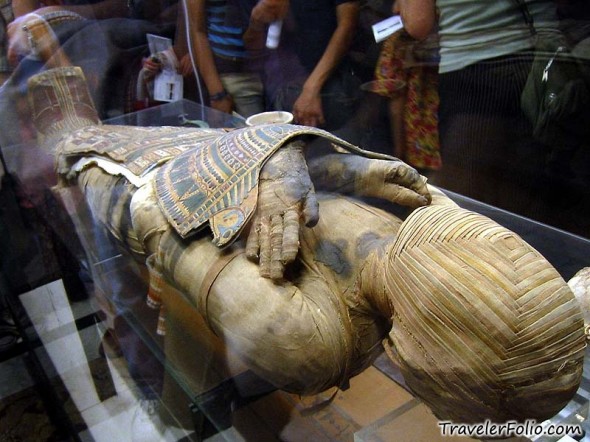 And the Mummy is still so beautifully wrapped up!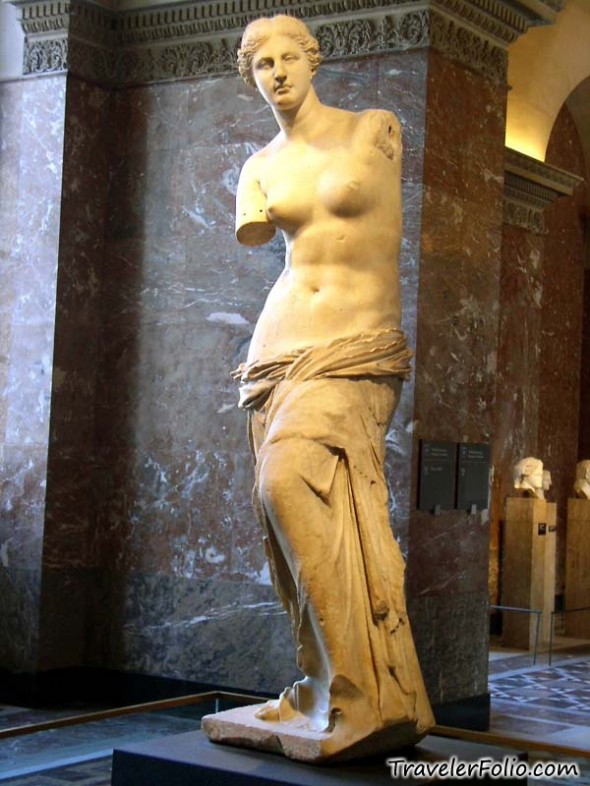 Venus de Milo – the Greek goddess of love and beauty – is so charming! She is so glamourous despite having missing arms! And she certainly steals the limelight and deserves everyone's admiration.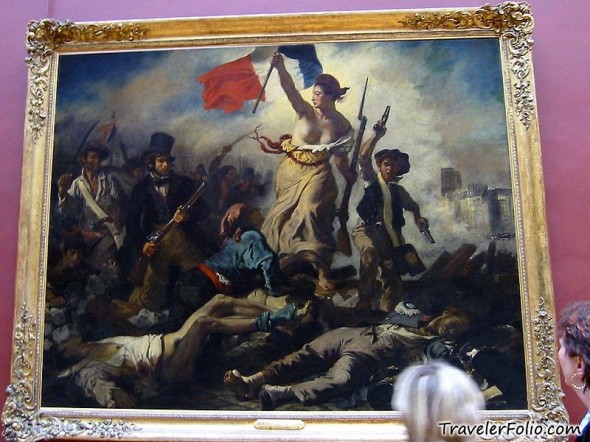 Liberty Leading the People commemorates the French revolution of 1830. A woman personifying Liberty leads the people forward over the bodies of the fallen, holding the flag in one hand and brandishing a bayonetted musket with the other.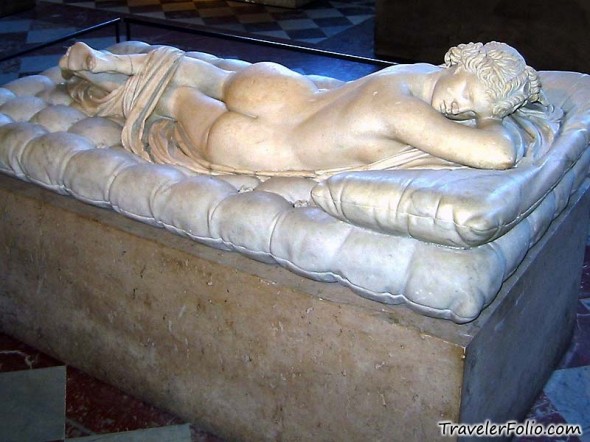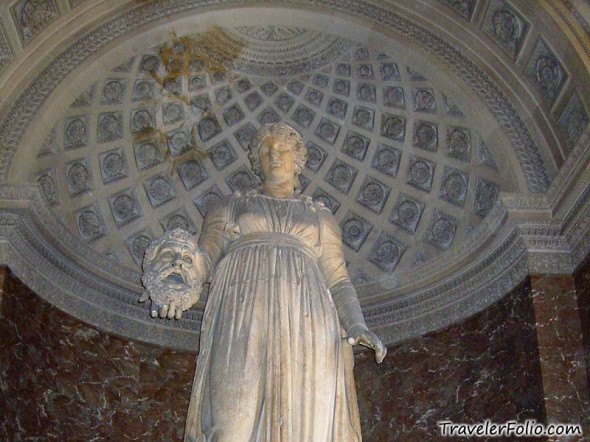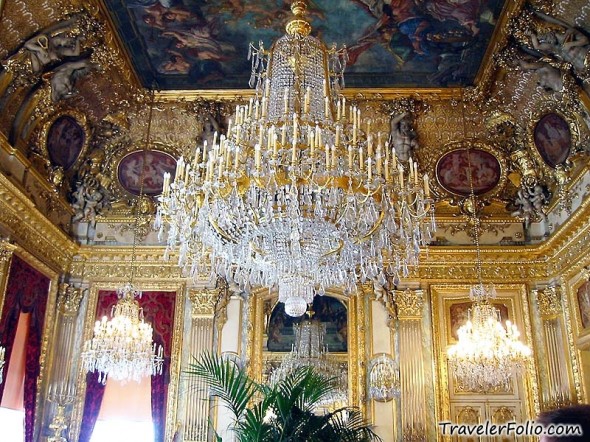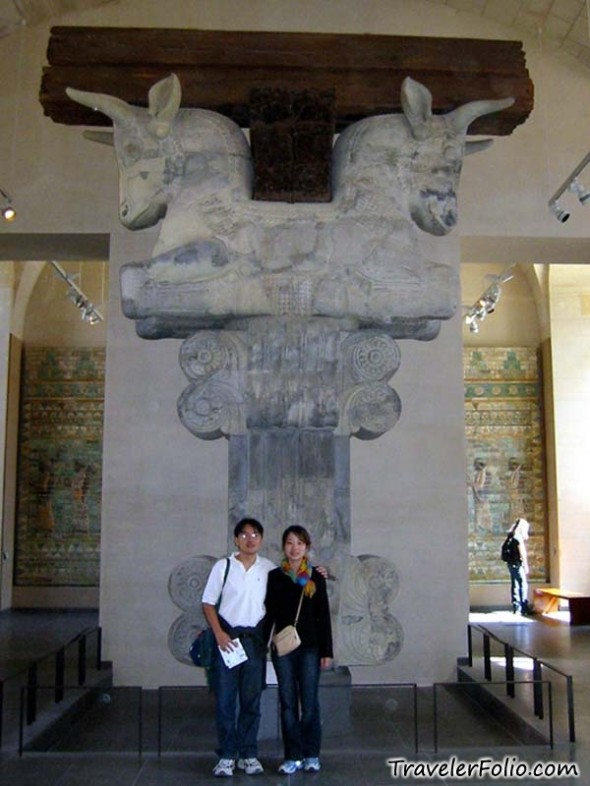 Wondering how the huge pillars were transported from Egypt in olden times.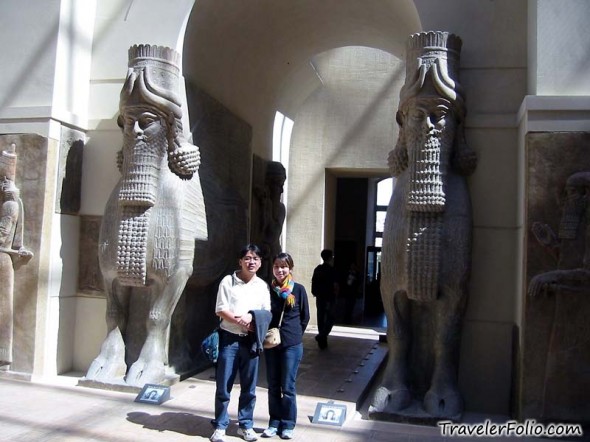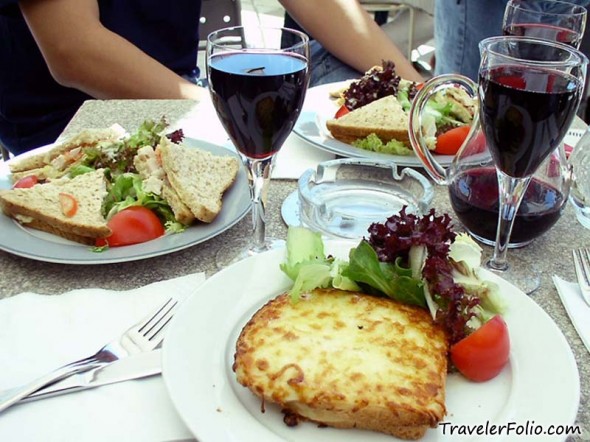 Filling up our stomach at a cafe in Louvre.
Parisians really know how to enjoy life, relaxing under the warm sun and sipping cups of coffees and wines.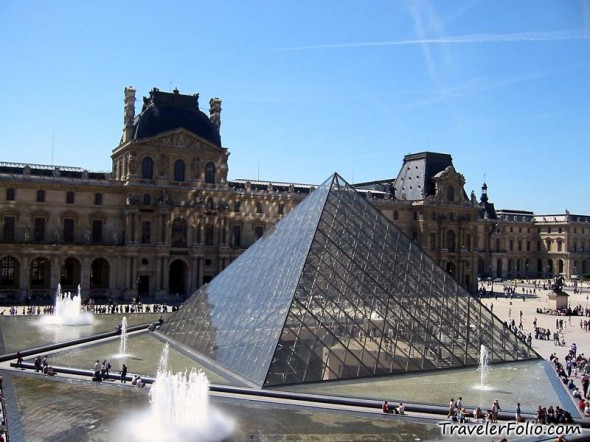 The central courtyard of the museum is occupied by the Louvre Pyramid, which serves as the main entrance to the museum. It is a glass pyramid designed by a Chinese-American architect.
Just before the museum closed, we were madly rushing through every corner of the museum that we had not visited yet!