We drove to Mersing, Malaysia yesterday for a day trip. I guess Malaysians will know where is Mersing, but many non-Malaysians have a common reply, "Mersing? What is it?" Some thought it was some hangout for singing! Later I will introduce more about Mersing…
We were at the border in the morning at seven. Apparently, the most challenging part of the journey to Mersing started at the Singapore-Malaysia border, where hundreds of vehicles, as usual, have to queue up patiently to pass through the Singapore Checkpoint. The heightened security at the checkpoint has given to lengthy and slow queues, since the escapade of Singapore's most wanted man – Mas Selamat!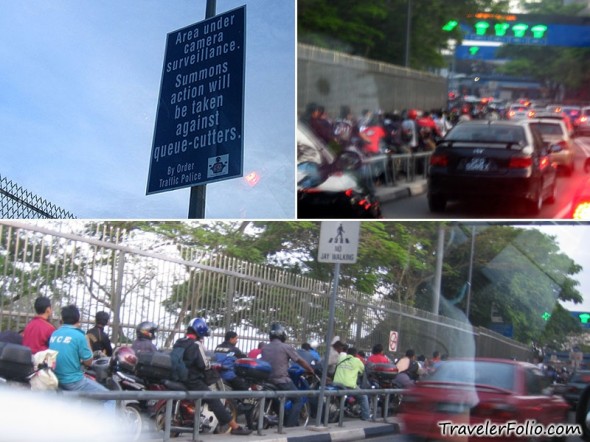 Now, where is Mersing? Breakfast next! Let me recommend you this famous "Kiang Kee" Bak Kut Teh (肉骨茶) at Kota Tinggi. Traditionally cooked, with thick herbal soup and tasty pork ribs! This open air restaurant is located at the right side of the road along Kota Tinggi to Mersing. (Opening Hours: 7am – 1pm, Tel: 07-8821290)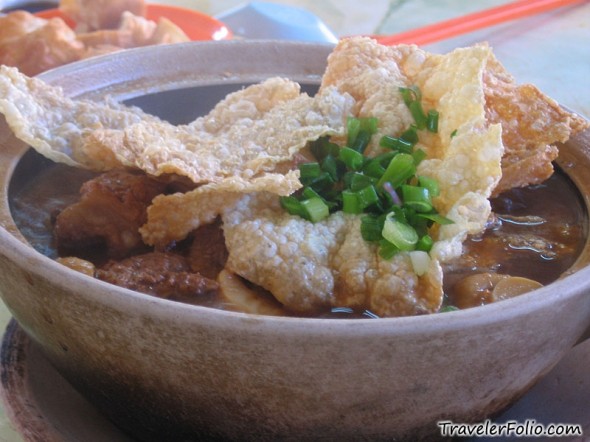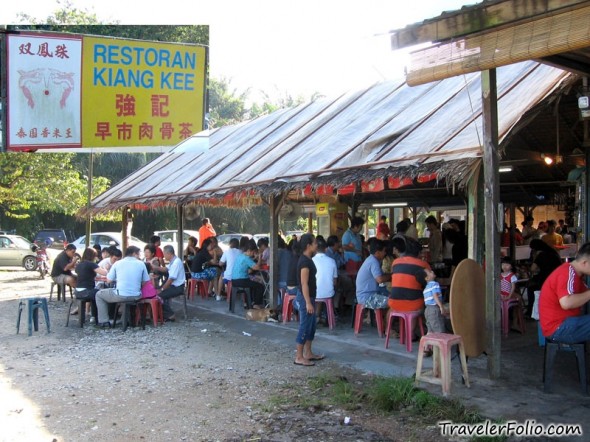 Mersing here I come! Mersing is a small town located on the east coast of Johor in West Malaysia. It's well-known for its jetty that serves as a gateway to Pulau Tioman, Pulau Rawa, Pulau Tinggi (my favourite island is Pulau Redang in Terengganu) and many other islands off the east coast. The once laid back little town is now giving way to urban modernization.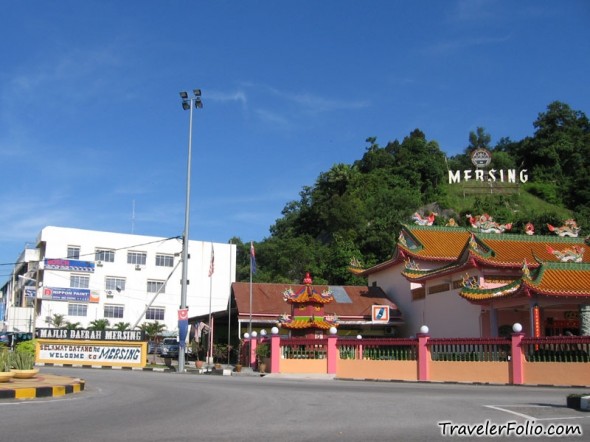 These river scenes with boats remind me of the photos taken from the Mekong Delta Cruise in Vietnam.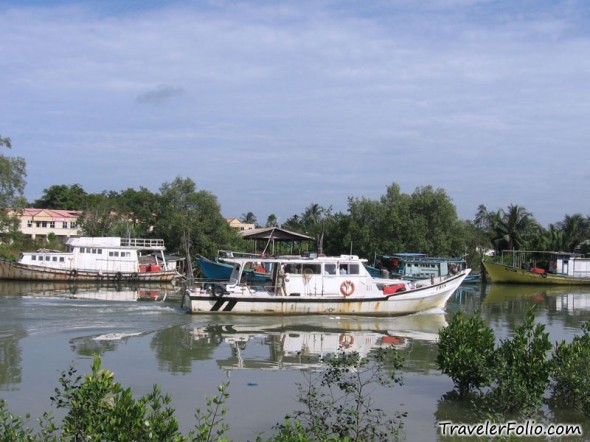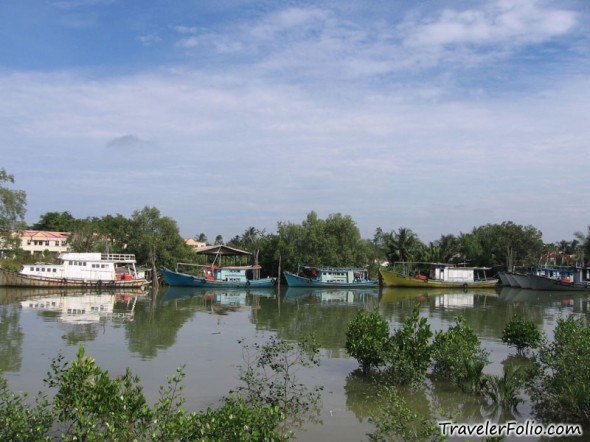 The wet market in Mersing, with fresh meats and vegetables everyday. I didn't step in as the floor was really wet and slippery.
So, what does Mersing got to do with me, since I am Singaporean? Well well, my mum grew up in Mersing, though she is Singaporean too! My late grandparents lived in Mersing, so did my aunts, uncles and many other relatives! So, since I was a baby, I have been to Mersing umpteen times!
Now, our car needs a good rest after hours of driving along some bumpy roads, poor car.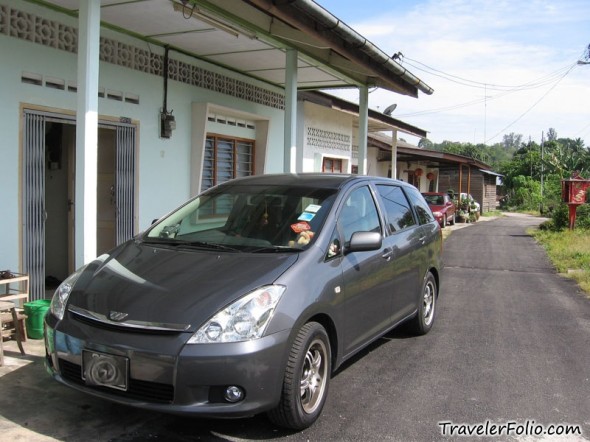 The scene of this village has never changed much, except a newly constructed concrete road. It used to be a sandy path.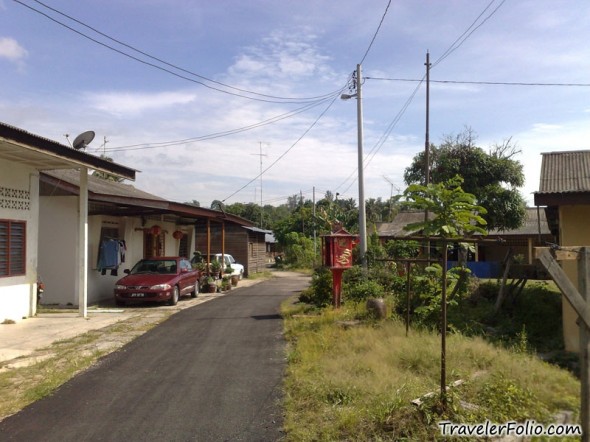 Feeling nostalgic… in search of my childhood playmates…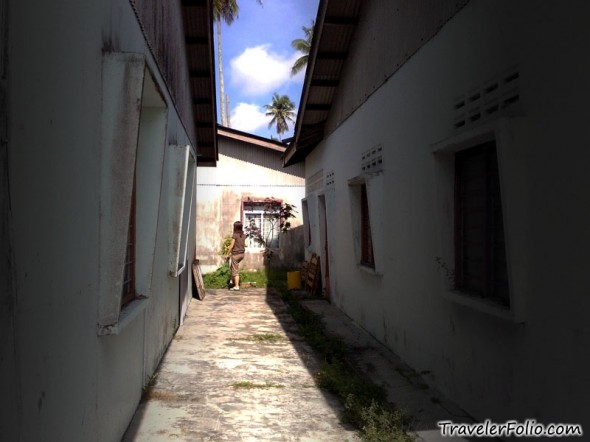 Gone were the days when children were playing around the area.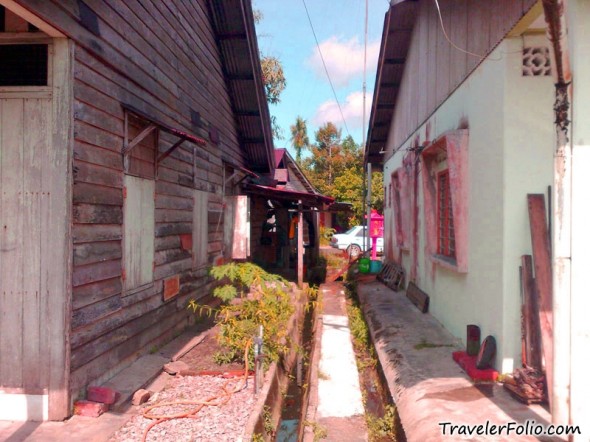 The bicycle that has been through three generations. It was my late granny's mode of transport around the once populated village.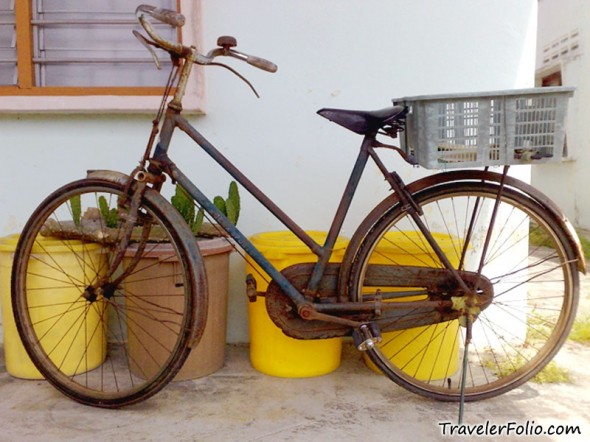 Bizarre Foods host Andrew Zimmern of Discovery Travel Channel just hates durians and doesn't even want to eat it! But I have been eating durians for two weeks now, and still craving for more! This is one of the reasons why I am back to Mersing — for home-grown DURIANS!
Read Gateway to Tioman – Mersing [Part 2/2]