Update: Snow Play @ Tanglin Mall 2009
Season's Greetings from Singapore! This is the first X'mas for Travelerfolio! I wish you and your loved ones a Merry Christmas and Happy Holidays!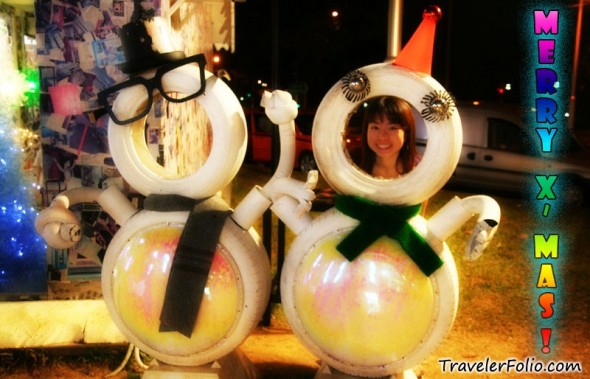 Supposed to take "snowing" pictures outside Tanglin Mall, located at Tanglin road (near Orchard road), Singapore. But the "snow play" ended before we reached there. The huge Christmas tree here is decorated with thousands of recycled bottles.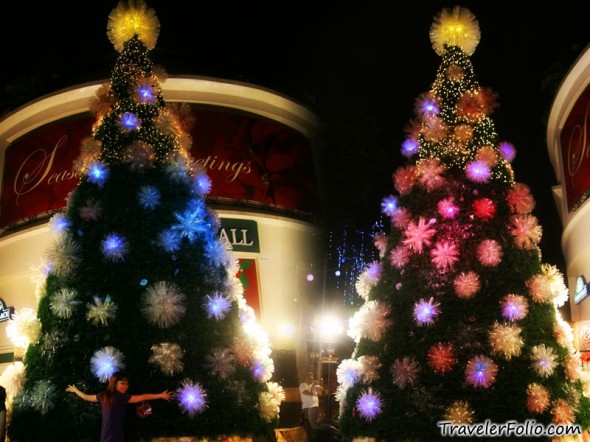 Apparently, some kids wearing swimming suits were disappointed when they didn't catch the "snow play".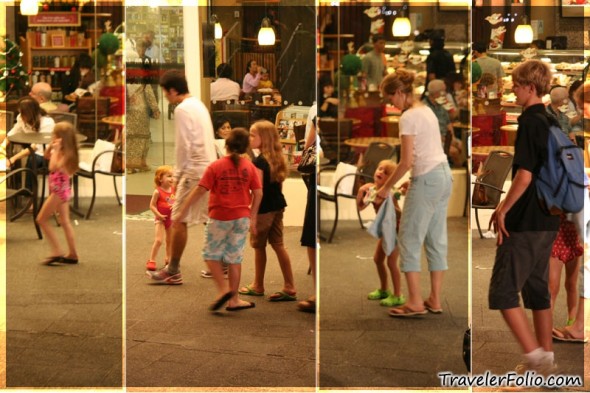 The "snow" is actually foam created by pumping soap+water into the air. Found this pic from the Internet, showing you how it looks like during the "snow play" outside Tanglin Mall.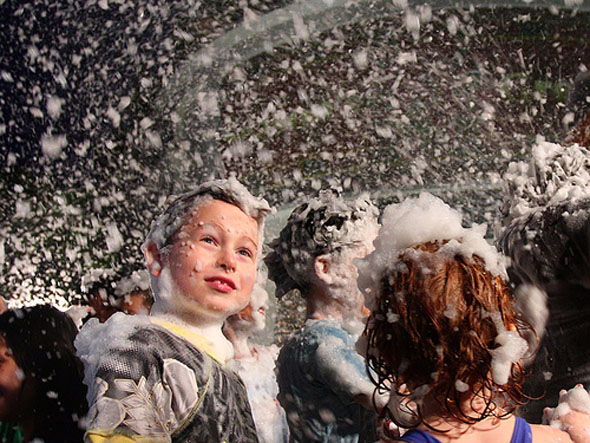 After the "snow play", visitors can wash themselves at the washing area provided nearby.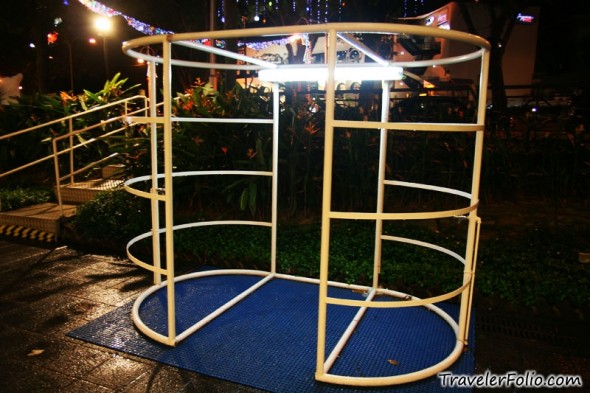 Last year, Singapore created 659,800 tons of plastic waste… only 11 percent were recycled. The Tree of Life Workshop showcased some nice craftworks made of plastic bottles.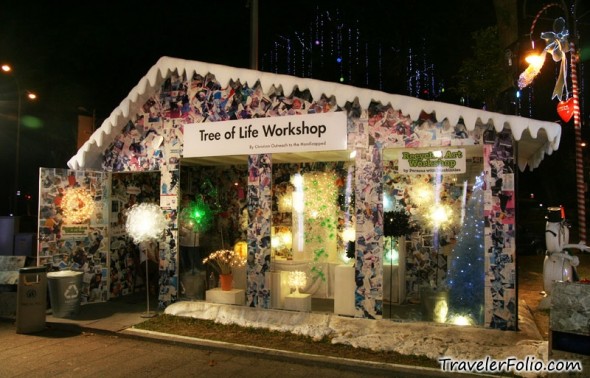 A beautiful reindeer made of recycled plastic.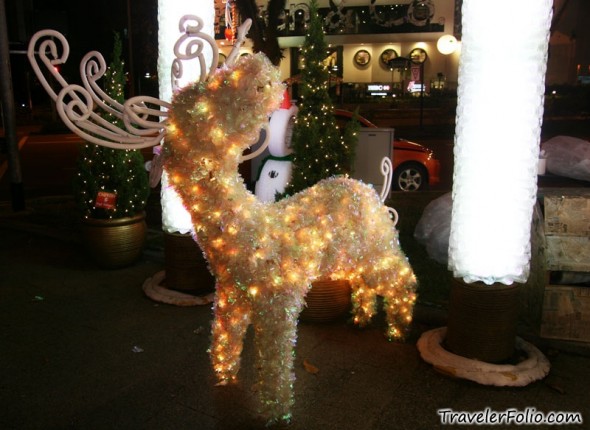 The recycled art workshop by persons with disabilities.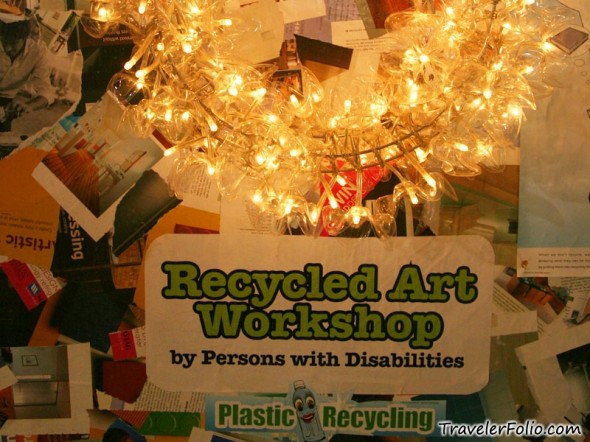 A white Christmas tree that is made of plastic bottles.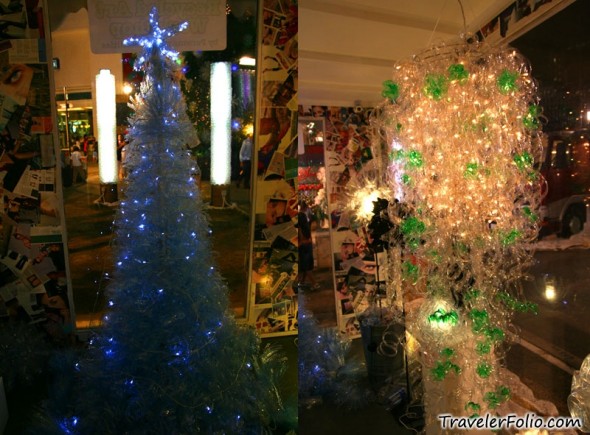 Lovely advent garde lamps that are displayed in the Tree of Life Workshop.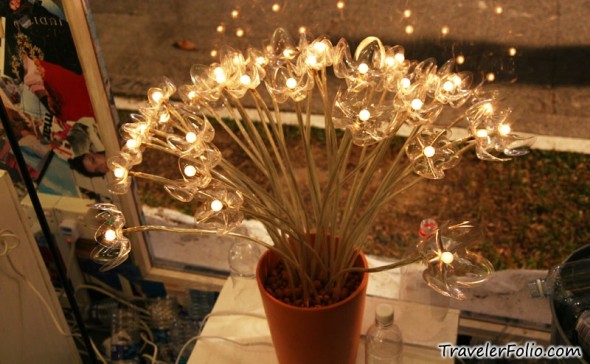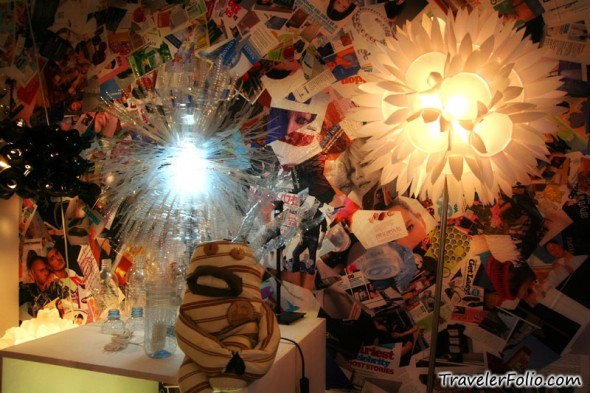 Inside Tanglin Mall. Beautiful crystal lamps on sale.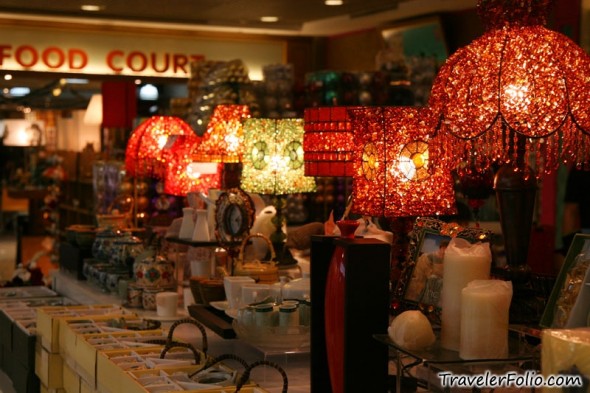 Coming up next… Christmas buffet!!