It doesn't snow everywhere in Singapore. At certain times in December, it snows at Tanglin Mall. It snows BUBBLES!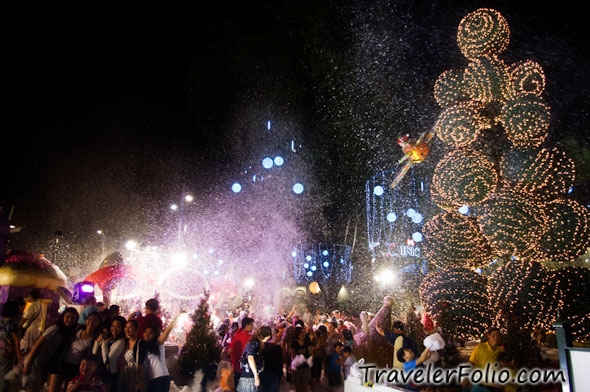 You can tell how much the kids love the "snow" play. They are going gaga over "snowing frenzy"!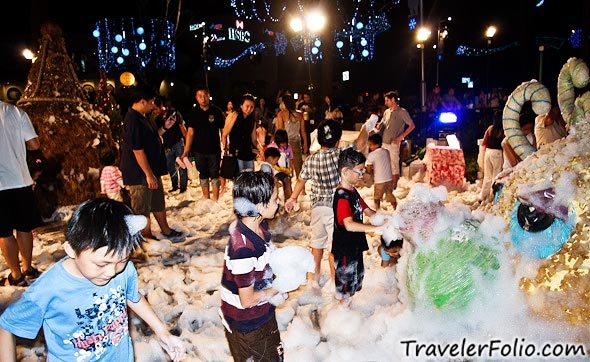 Obviously, the HARDCORE one… facing directly at the bubble blowhole!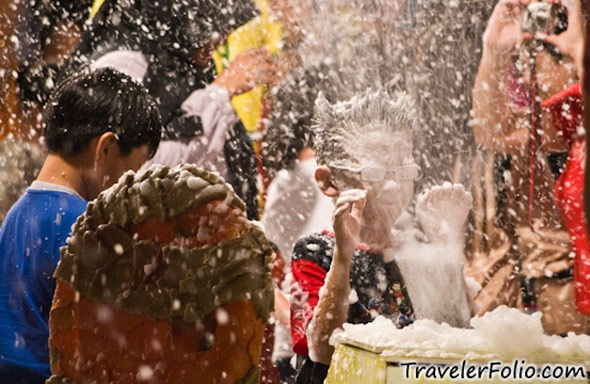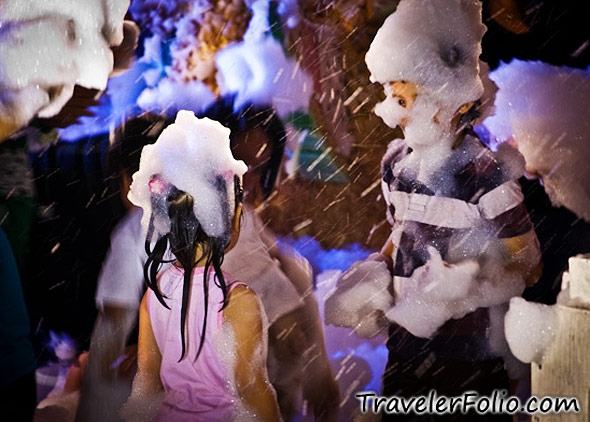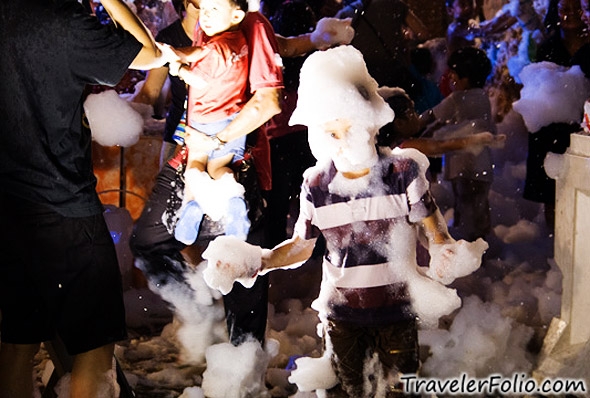 Hey raincoat kid, that's a smart move.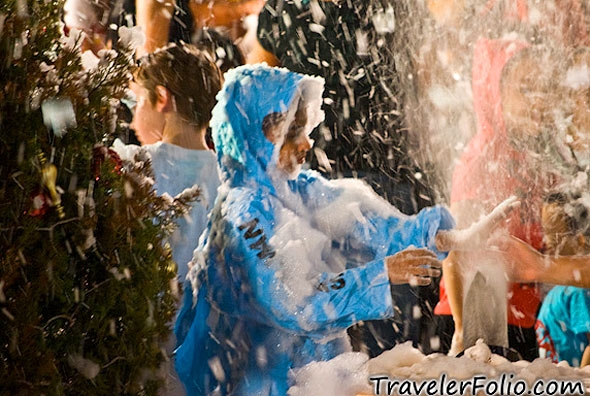 The adults are loving it too.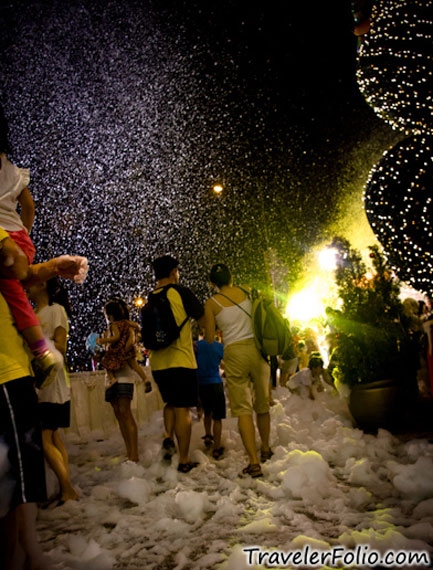 And drivers get free bubbles car wash.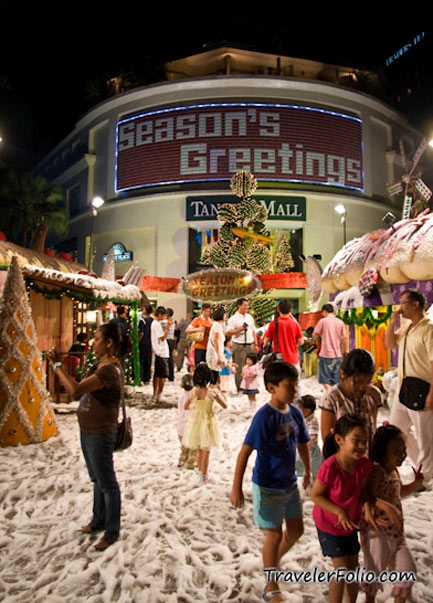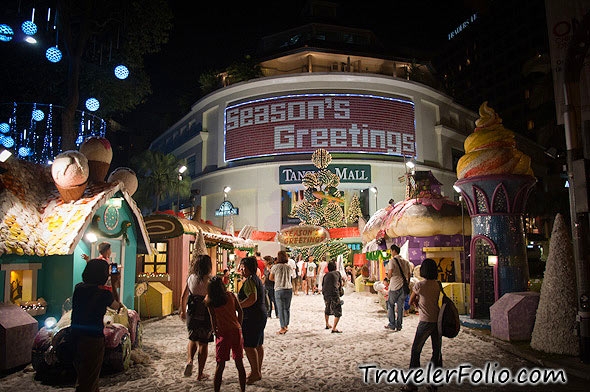 You still need to clean up the bubbles, just like shoving the snow!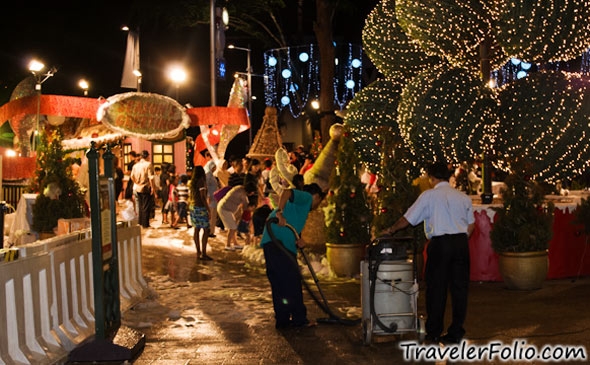 Washing area for the bubble-kids.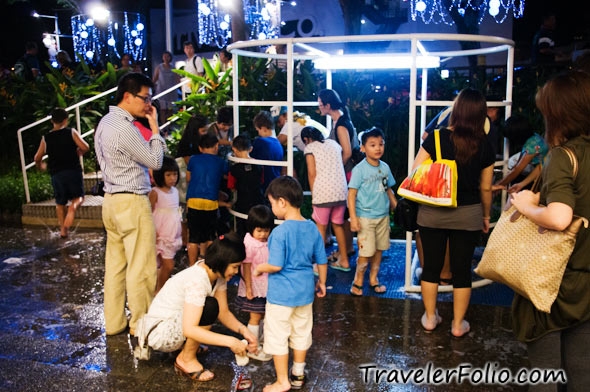 Where on earth is Tanglin Mall?
163 Tanglin Road. The mall is located at the junction of Tanglin Road & Grange Road. You know it's in Singapore right?
Snow sessions in Tanglin Mall. Until when? I'm not sure. But some say it's until 31st Dec.
Snow: 7.30pm & 8.30pm daily (subject to weather conditions)
Nearest MRT: Orchard station.
Cross to Borders and walk straight down the stretch of malls until you reach Tanglin Mall. It takes about 15 mins walk. Ask around if not sure.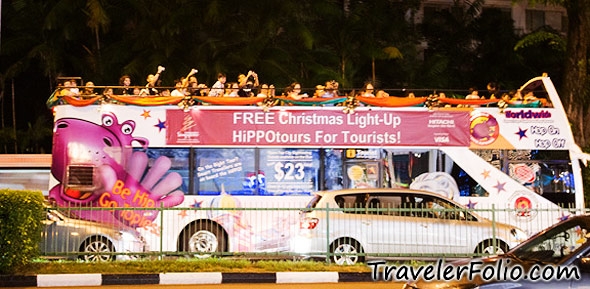 The open-top sightseeing Hippo tour bus for tourists.
Merry Christmas!