Win a trip to the Monte Carlo of the Orient, the Las Vegas of the East, the Mediterranean of the South China Sea and the UNESCO World Heritage Site with a culturally rich blend of Chinese and Portuguese influences!
This is a no-brainer contest on Facebook. Test yourself on how well you know about Macau by identifying the locations correctly as shown on the 5 cropped-out photos extracted from my blog posts on Macau. Simply refers to my blog for all the answers and you stand a good chance to WIN S$1000 worth of Travel Voucher from Macau Government Tourist Office!
The Travel Voucher can be used for booking of Macau travel packages and/or Macau hotel accommodation and/or air tickets to Macau. There is no limitation to how many people can travel with the voucher, eg. a family of six.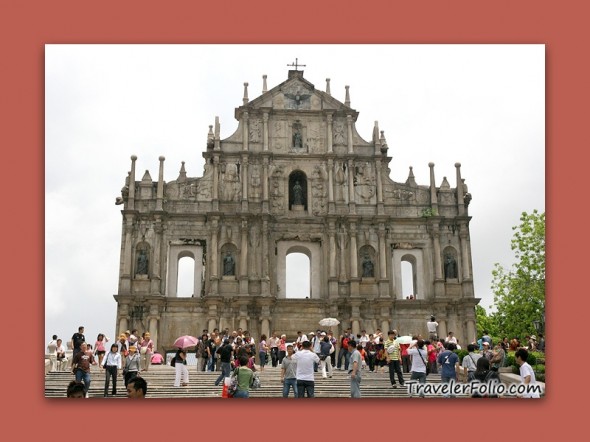 "Going Macau for the CASINOS?"
"Trying your luck there yeah?"
"Hey we have newly opened casinos at Marina Bay Sands and Resorts World! Why still go Macau?"
Eh…? Macau is not just a haven of slot machines and gambling tables; there are so much to explore in this former Portuguese colony. So, what to see and do in Macau?
Check out all posts filed under Macau